Burlington arcade, the path which unites Burlington gardens with Piccadilly, has been home to the legendary cognac, Louis XIII. The reason for the famous cognac briefly making Burlington arcade its home is for their most prestige masterpiece, L'odyssée D'un Roi .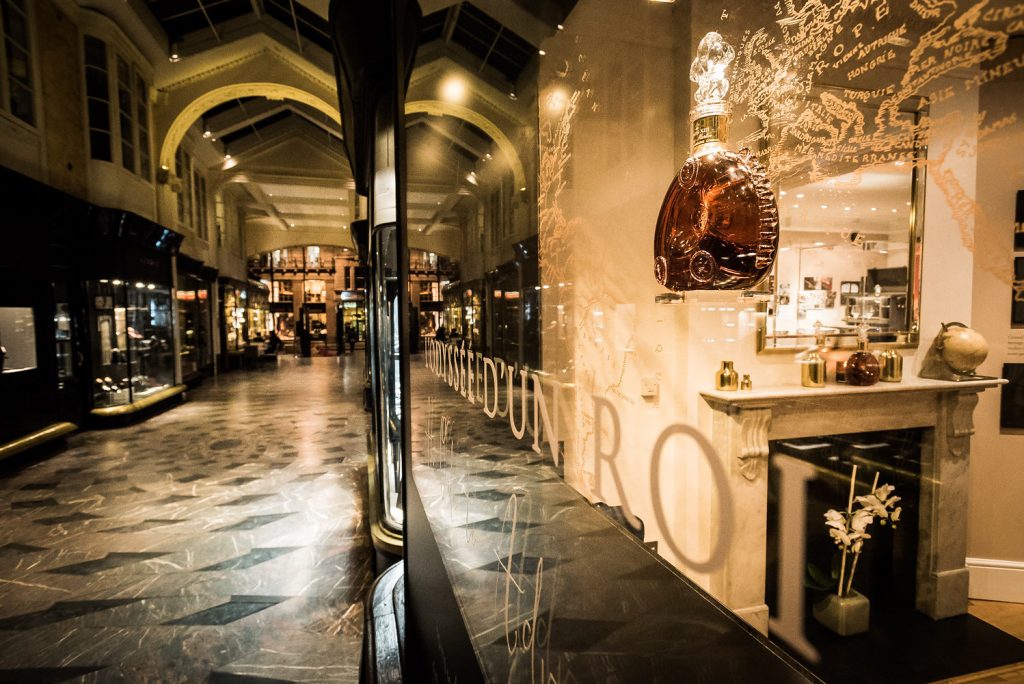 Translation for journey of a king, the iconic house of Rémy Martin, bring to you, three prestige trunks of L'odyssée D'un Roi, created with the finest of details from the incredible 250 different aromas of the cognac, right down to the 24 carat gold bottle neck.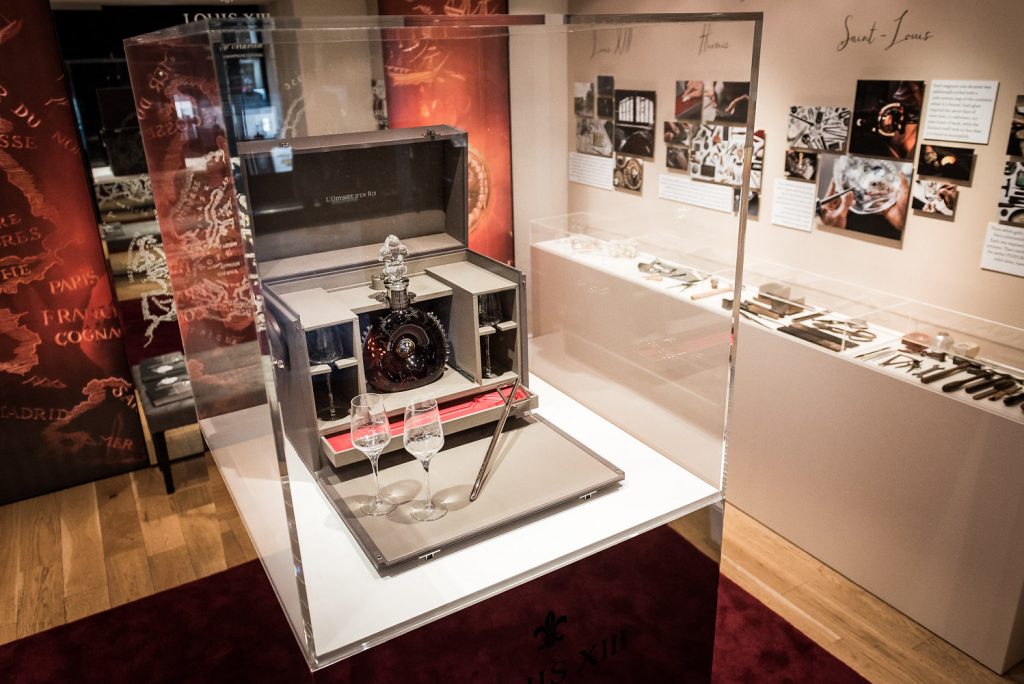 Louis XIII is a fine cognac created in 1874, taking four generations of cellar masters over 100 years to craft. With grapes growing in the chalky soils of the Champagne region, this unique blend evokes tasting notes of honey, plum, raisin, wood bark, honeysuckle and passion fruits.
To pay homage to the brands prestige global journey, starting in France's Grande champagne region, Louise XIII and their unique sets of the L'odyssée D'un Roi  were exhibited in New York, Hong Kong and now London.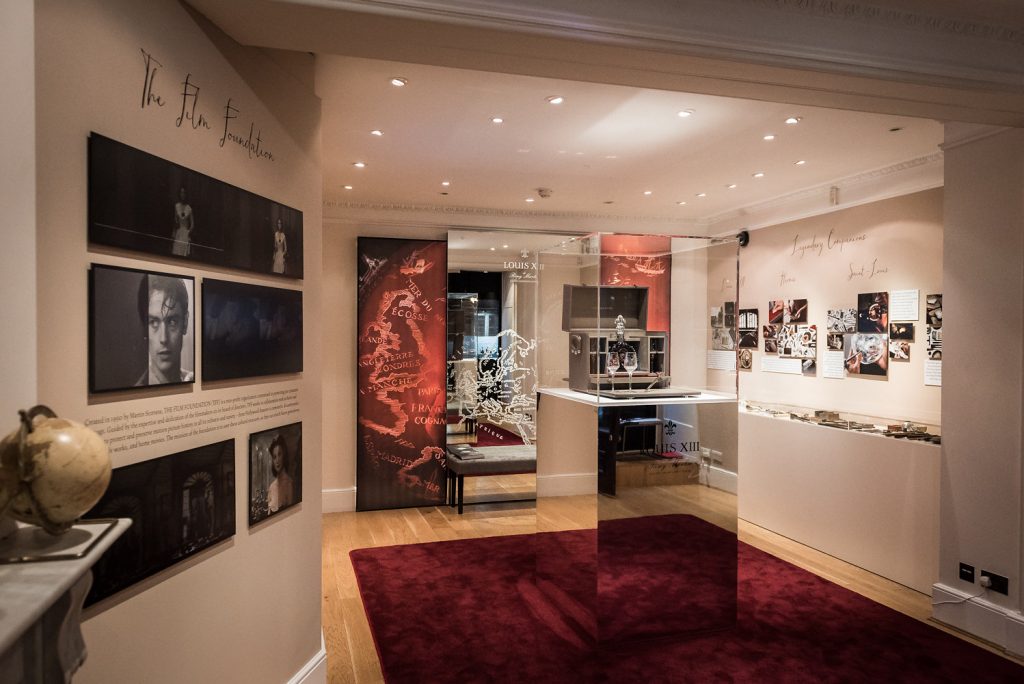 In order to bring the true vision of L'odyssée D'un Roi to life, Loius XIII selected three luxury houses, whom which share their passion for prestige art and traditions. From Hermés for the building of the fine travel trunk it's housed in, to Puiforcat for the white gold pipettes and Saint-Louis for the crafting of the crystal glasses and bottles, each engraved with a map of the location it will make its final destination. Each have all brought their own savoir-faire to the world, which has then been emphasised through the beauty of the L'odyssée D'un Roi.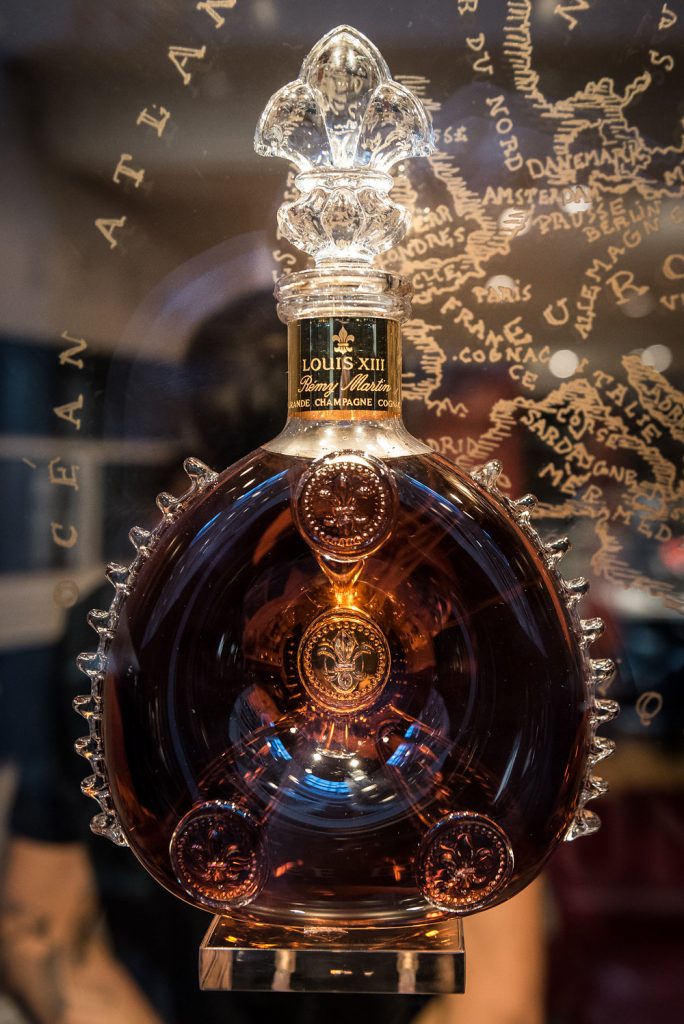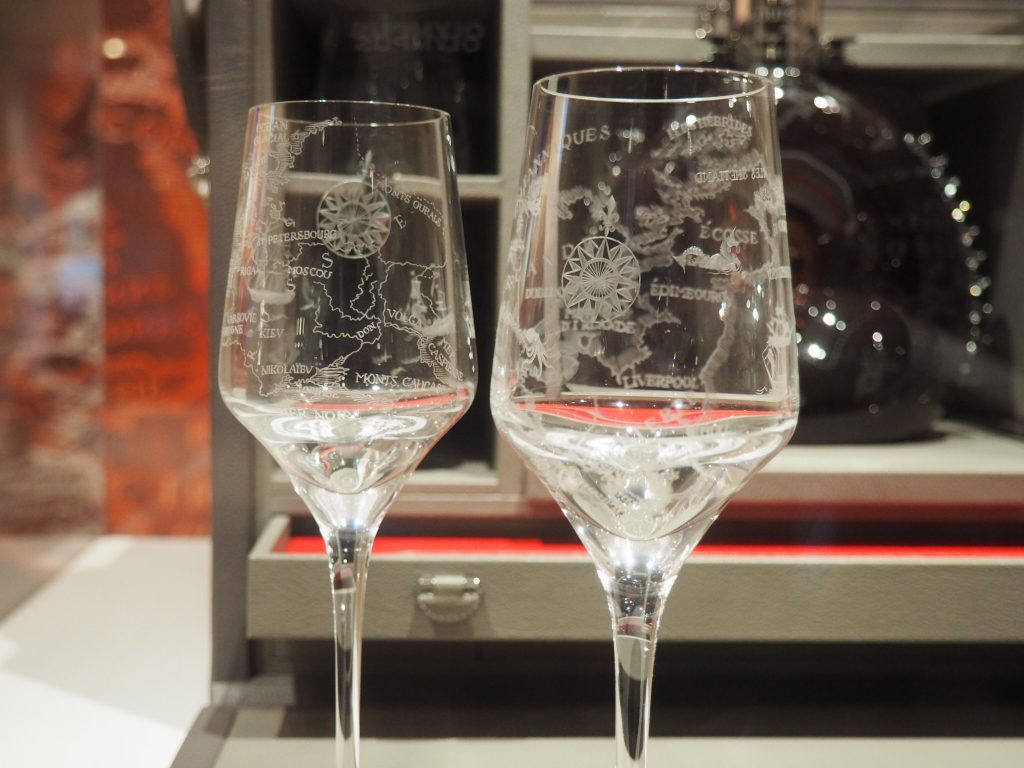 A masterpiece of sheer luxury and design, the global man will have their chance to bid for the fabulous piece of excellence and craftsmanship that is L'odyssée D'un Roi, at Sotheby's in London, on November 16th. All of the proceedings of the auction will be going to the film foundation, the non-profit organization founded by Martin Scorsese, as well as several other leading filmmakers who dedicate their passion to preserving and restoring classic films.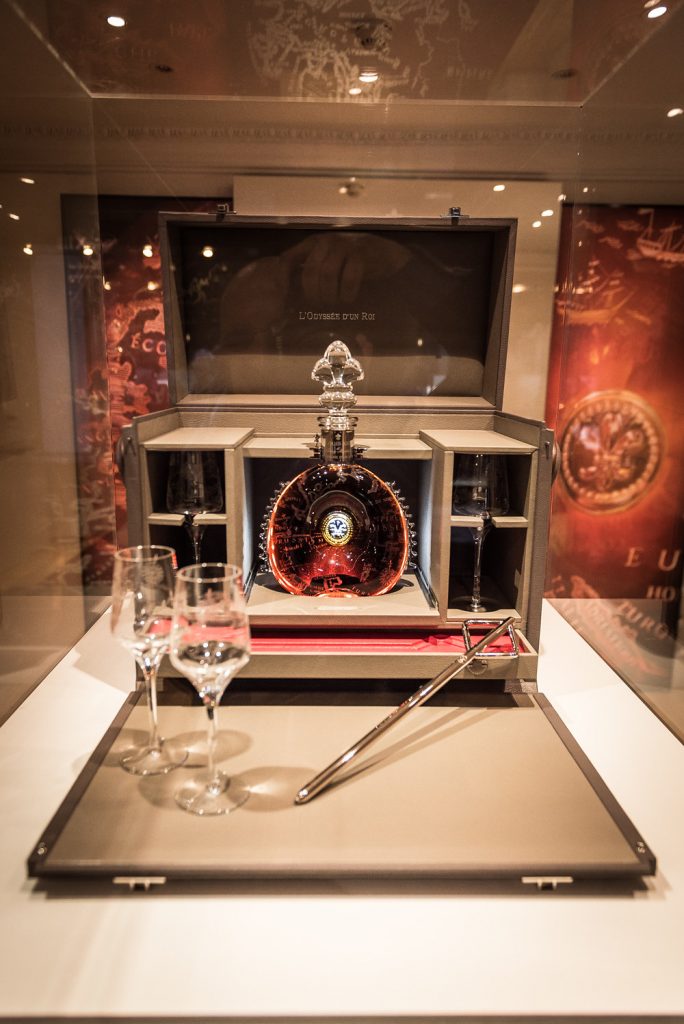 We were very grateful to see the fine masterpiece that is L'odyssée D'un Roi of Louise XIII, and as will you all too. As well as the Burlington Arcade, L'odyssée D'un Roi will also be exhibited at Hermès' Bond Street Store from 24th to 30th October, followed by Sotheby's from 7th to 16th November, where the public will have the chance to bid for this sterling travel trunk.
Louis XIII cognac is no new delicacy to us, but forever will be, the ultimate expression of the mastery of time.