It has been a while since I have laid down some knowledge on some of the excellent whiskeys we're graced with around the world.
In recent months we have been working with the Wine & spirit Education Trust (WSET) to gain more knowledge on experiences with different spirits on the market. Whilst doing this we've ventured to some of London's top bars, to further expand our map of those hot spots you all need to visit at one point.
Our recent pit stop took us to Shotgun BBQ, on Kingly Street. A prime spot in the notorious Carnaby Street, Shotgun BBQ brings to London that authentic American experience with incredible barbecue food, romantically partnered with a New Orleans-style cocktail lounge. The bar staff themselves are packed with enough whiskey insight, to get you merry by uttering mere words from their mouths.
In good WSET fashion we park up by the bar and sample three different types of the bars flagship spirit, whiskeys. All unique in their own rights, here is a rundown of what we enjoyed: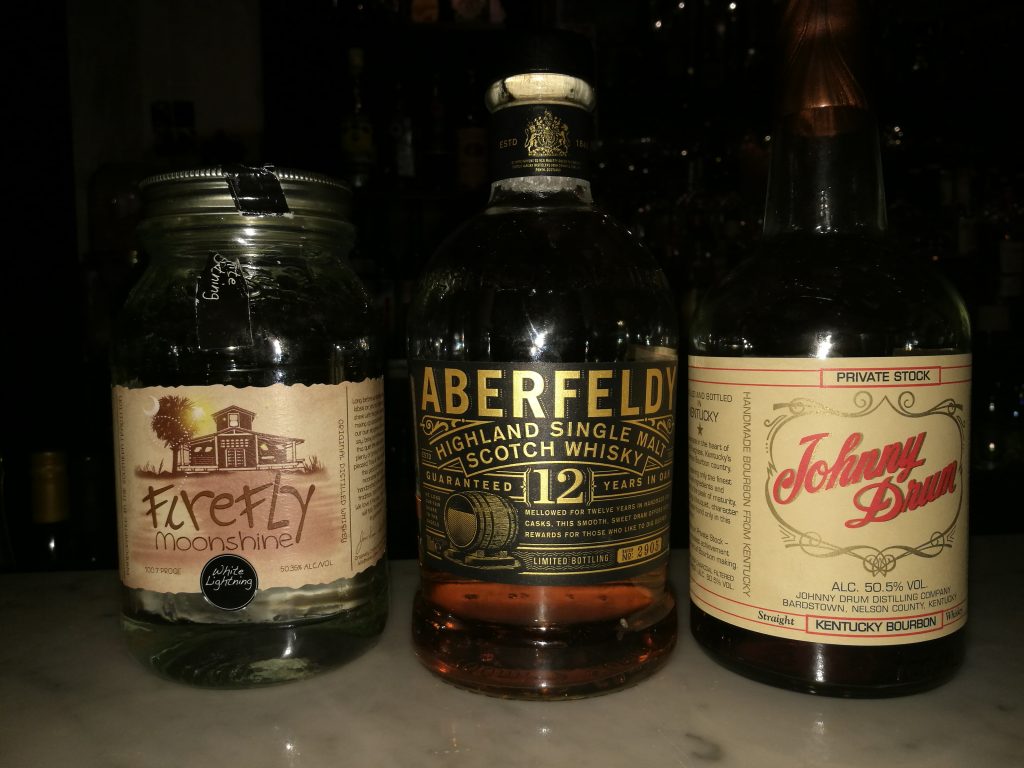 Firefly Moonshine
This is not the first time I've ever come across moonshine, but the WSET made sure it was the first time try some. Firefly is very much whiskey in its raw form, with a nose that delivers peppery, floral notes. Colour wise it is as clear as vodka, where it's had no time in any barrels to soak up that okay barrel goodness.
On the palate it's exactly as you would expect it to be. Quite harsh at first but this will soon wear down and become a creamy buttery finish with a hint of toffee notes.
 Aberfeldy 12 Single Malt
A favourite single malt whiskey already, having tried it quite a few times before the WSET's enlightenment. The Aberfeldy 12 year whiskey is a fine single malt distilled in the highlands. Once you take your nose to it, you'll get the creamy, sherry fruit with a hint of smokiness to match.
To the sip the Aberfeldy is quite harsh at first but be patient, your palate will soon warm to this very well. The next round on the palate will bring you a gentle peaty flavour, with a clean feeling on the mouth.
 Johnny Drum
A new one to the collection of bourbons tasted previously, thanks to the WSET. For those waiting to try this out will really feel the true cask strength of this flagship bourbon, from the Johnny Drum handmade batches. This is a terrific mellow sour mash bourbon produced in smaller quantities, from a method that has remained the same for five generations of distilling.
With a 50.5% ABV expect a nose filled with rich vanilla, butter scotch, tobacco and spice. On appearance the colour is very much mahogany, given the long length of time its sat in the barrel. But on the palate there's a wave of butterscotch, char and toast.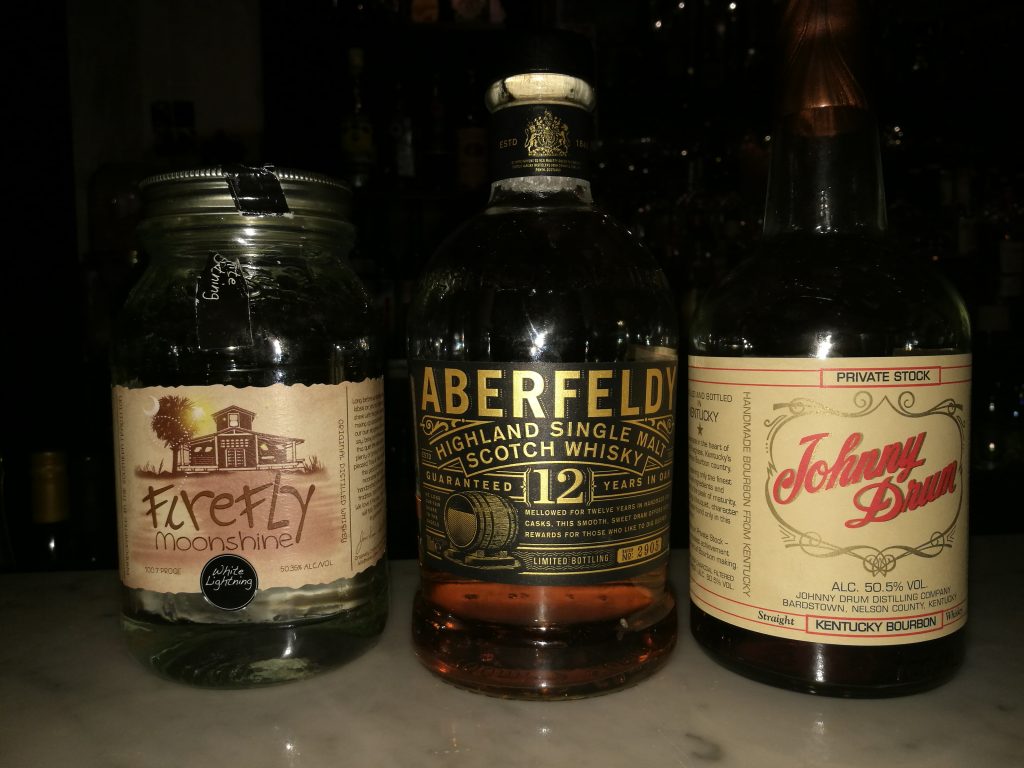 There's plenty more to learn about the world of spirits, especially in the world of whiskey. All can be gathered from the WSET, giving a range of qualifications in the field of wines and spirits. If you're ever interested in one of the courses head over to the WSET website to find out more.
Want to hear the whiskey experience podcast we did? click below to tune in.
From still to bar: A series of immersive spirits experiences whisky