As we always like to say, good etiquette and fine tailoring, will always Maketh-the-Man. As men who always enjoy the look and power a good suit can give you, we maintain our endeavour to add new pieces into the wardrobe.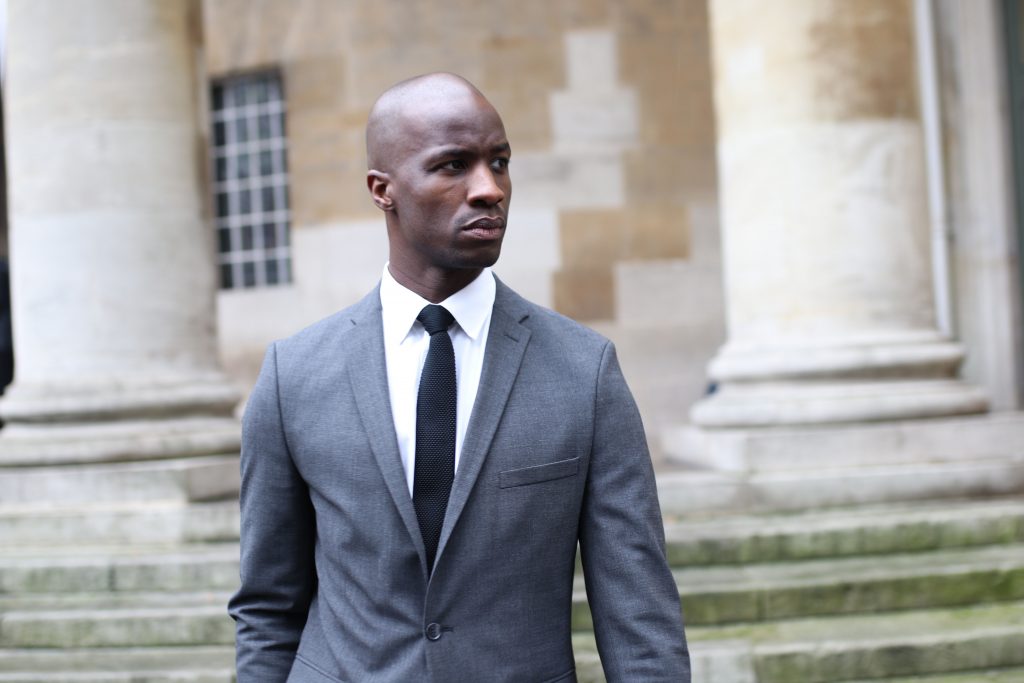 The mix of tones and styles is essential when making sure your sartorial wardrobe is completely covered. And so we come across another player in the formal world, Dobell who excel in giving men the best cut and style, without sending you into bankruptcy.
When it comes to meetings with agencies, the extreme colours can only go so far. It's time to get our contemporary on and refill our collection with bold shades and sharp lapels. Dobell have come to the rescue with a couple of their suit pieces to fill my contemporary void.
Here are a couple of tips to think about when you're suiting up:
 Jacket Fit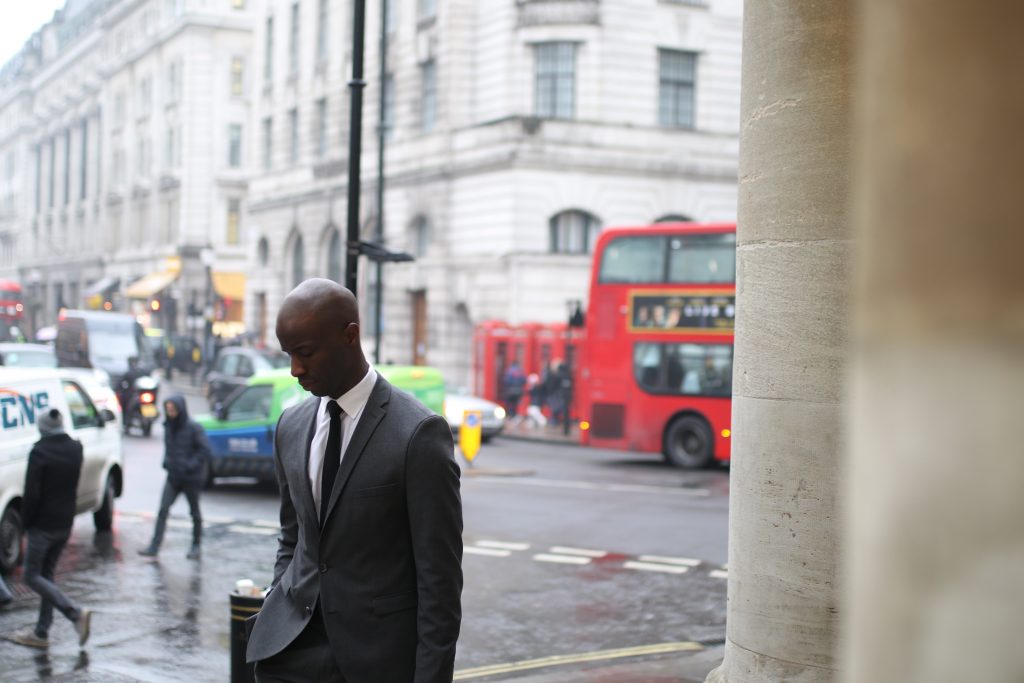 Make sure you buy the jacket in the right size for you. You will be surprised how many of us don't follow this rule. What you don't want is a jacket that doesn't bunch up at the shoulders, as it ruins your silhouette and the suit shape. Also let there be room in the arms and especially the waste, what you don't want is a suit with buttons, ready to fall off at a single sneeze. Dobell provide a wide range of jacket sizes that should make this less of an issue, but always get a size check before you invest.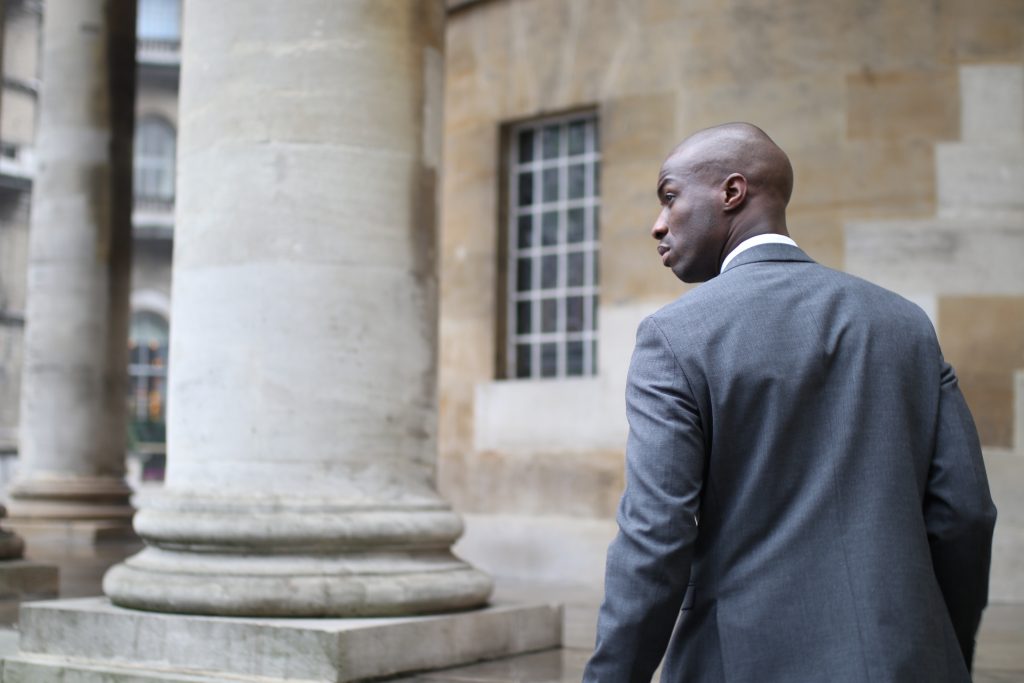 Conversation with your Shirt & Jacket
Speaking with the experts at Dobell we were both in agreement, that there's nothing worse than noticing your shirt arguing with your jacket. By this we mean a style conflict so bad that it results in too much of a space created between the jacket and shirt.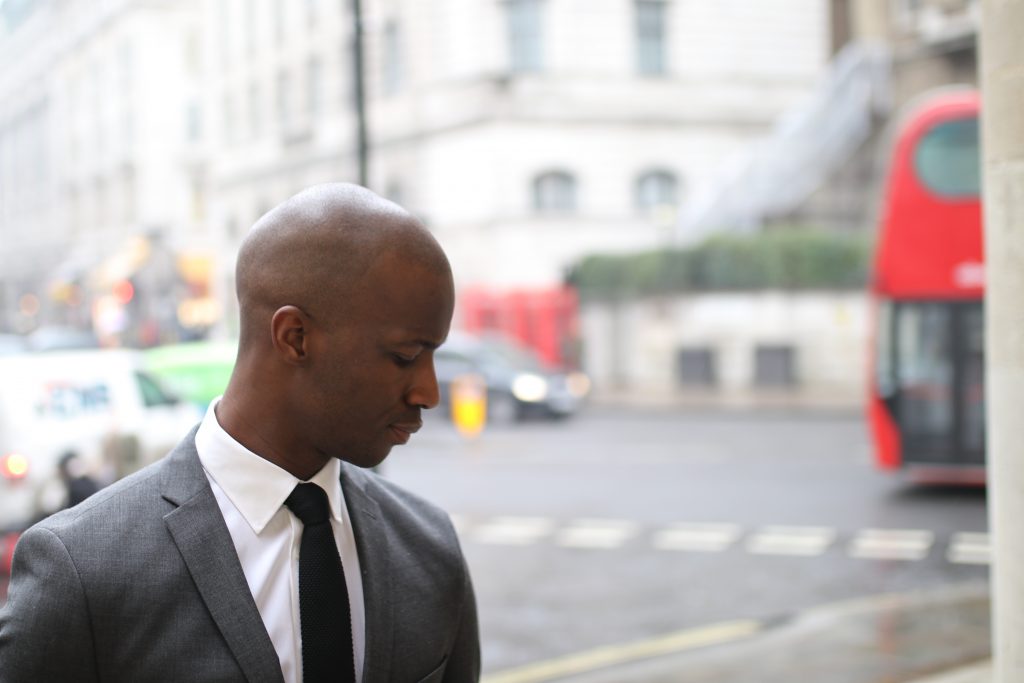 This is a clear sign that the jacket is not fitted well enough. You will hopefully anticipate this when selecting your jacket size to fit around your shoulders. Depending on your build, your shoulders may be broad, but your chest may not level to this, resulting in a slight gap. As long as you keep these in mind the conversation between your shirt and jacket should be nice and smooth.
 Trousers Fitting
Unless they're actually cropped suit trousers, try not to make them look like so if they're not. Skinny trousers are totally acceptable and in trend these days, but just be mindful….. If you work out often for example, make sure your trouser leg width is enough to fit stockier legs.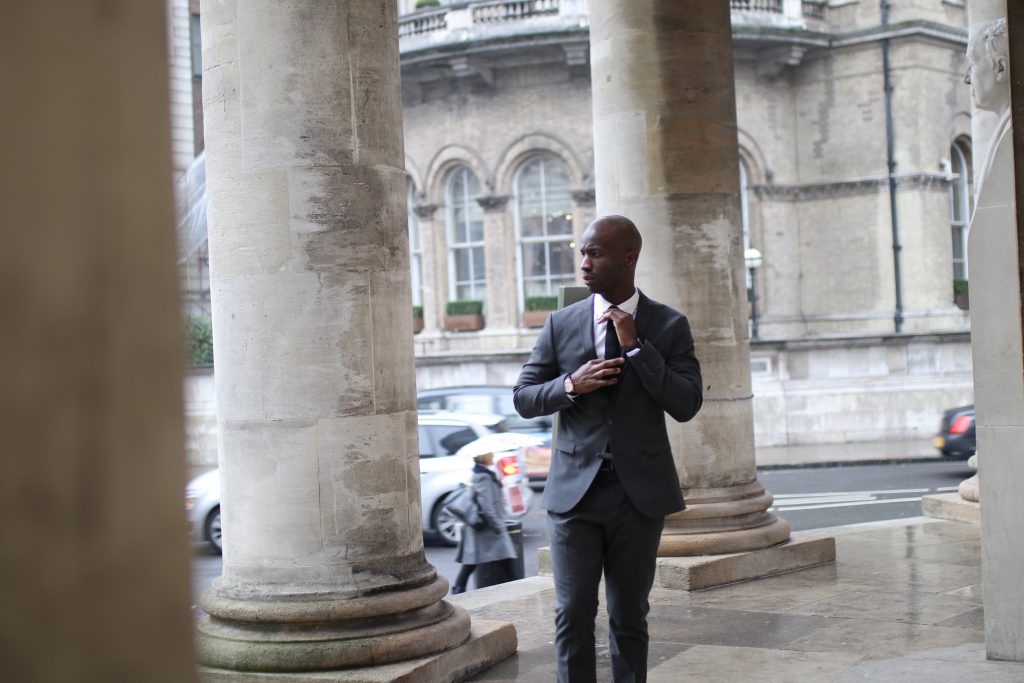 This may mean getting a waist size bigger (and controlling with a belt), in order for you to actually move and walk. Nothing worse than feeling like a tin soldier, because your trousers are too tight. We've all been a victim of this at some point.
 Suit, Shirt and Tie Combination
Depending on the colour of suit, this can be really easy, or an absolute challenge. With the grey suit worn here for example, pairing with a white shirt and black tie is definitely a safe option (especially in the work place.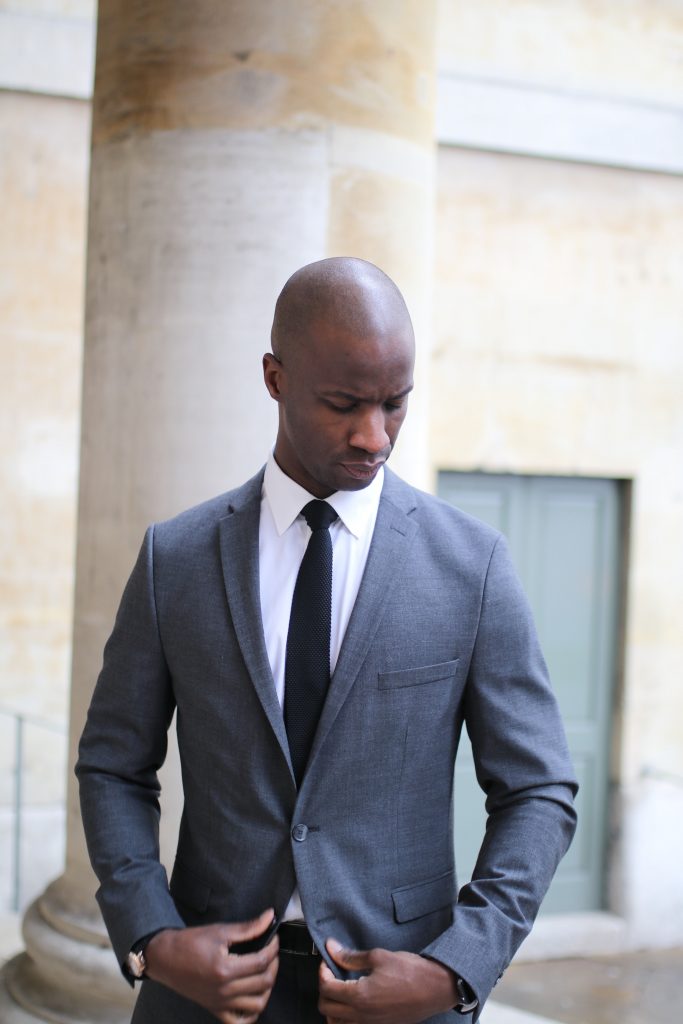 There are safer options like if you're choosing a navy suit for example, you can play with this a little bit more. Navy can blend with a navy tie and white shirt, or a pink shirt instead, as it contrasts the shade of blue. For a grey suit, which not swap a white shirt with a black shirt without a tie, to give it more of a relaxed look. Alternatively go for the bond style, pairing a white shirt and a tie in another shade of grey.
Dobell supply a wide range of suit styles and colours such as grey, black and the multiple shades of navy we all just can't decide on choosing. Whatever your occasion and whatever your style, you're sure to find a decent suit at reasonable prices for us all.
Check out the Dobell suiting range here