To find a unique business serving and promoting local communities and individuals in todays global marketplace is hard to come by.  However, the Edinburgh Food Studio does just that and more!  It is a crowdfunded restaurant and food research hub, opened in November 2015 in Edinburgh.  The Studio is a creative venue combining arts and sciences with conviviality, eating, drinking and fun.
Open every Thursday, Friday and Saturday for dinner only, dinner is served at 8pm with all guests sharing tables with the focus on quality ingredients and proper cooking.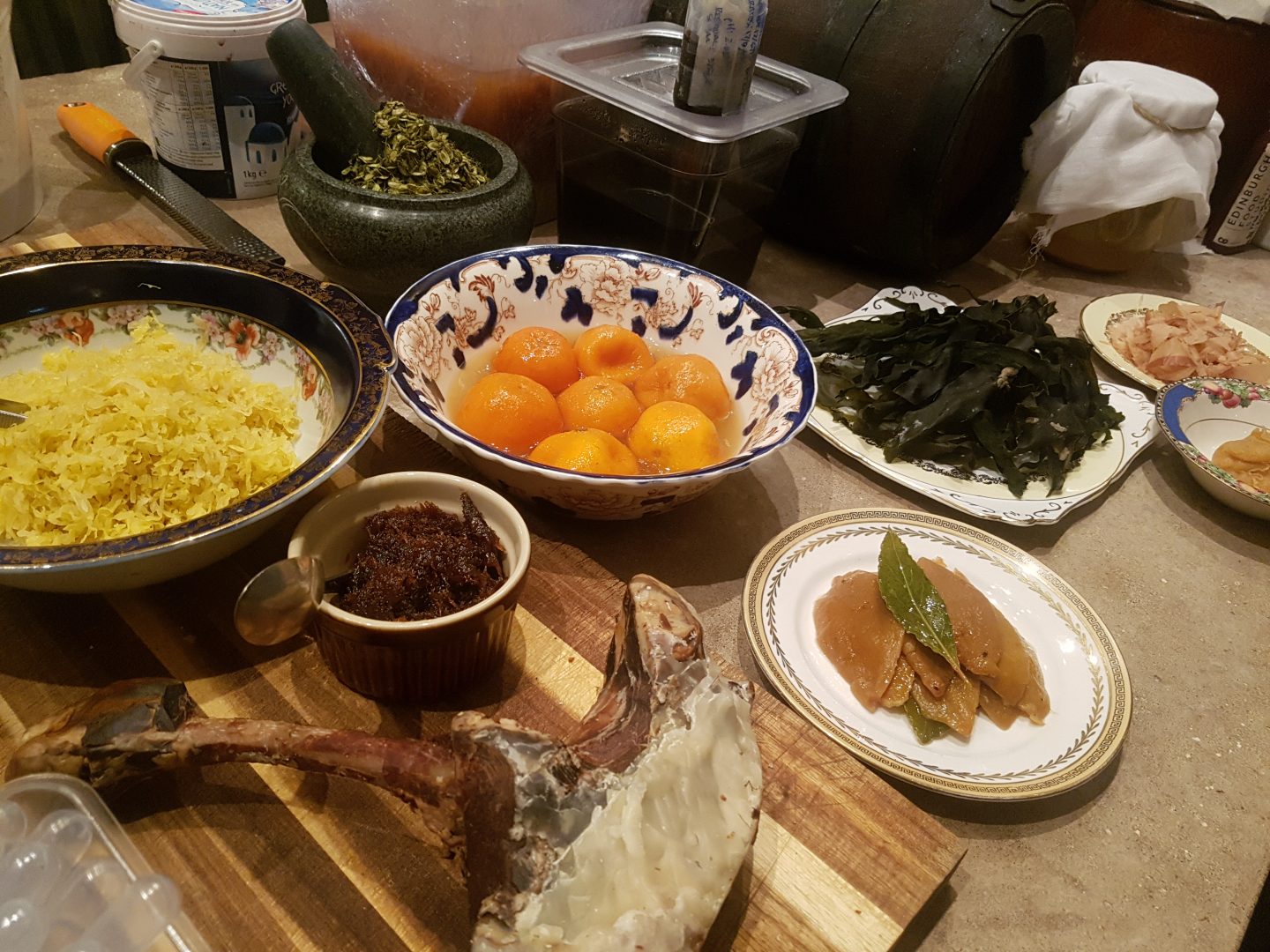 On my visit there, the group started with an exploration of our ingredients that made up the 4 course dinner. It was a food exploration and really opened my eyes to the way food is created these days.  Its a long way from plastic wrapped mince on a supermarket shelf, but I prefer that.  We need to know where our food comes from, how its grown and who cared for it. Only then can we really understand what we are putting in our bodies and fully come to appreciate food in its raw state.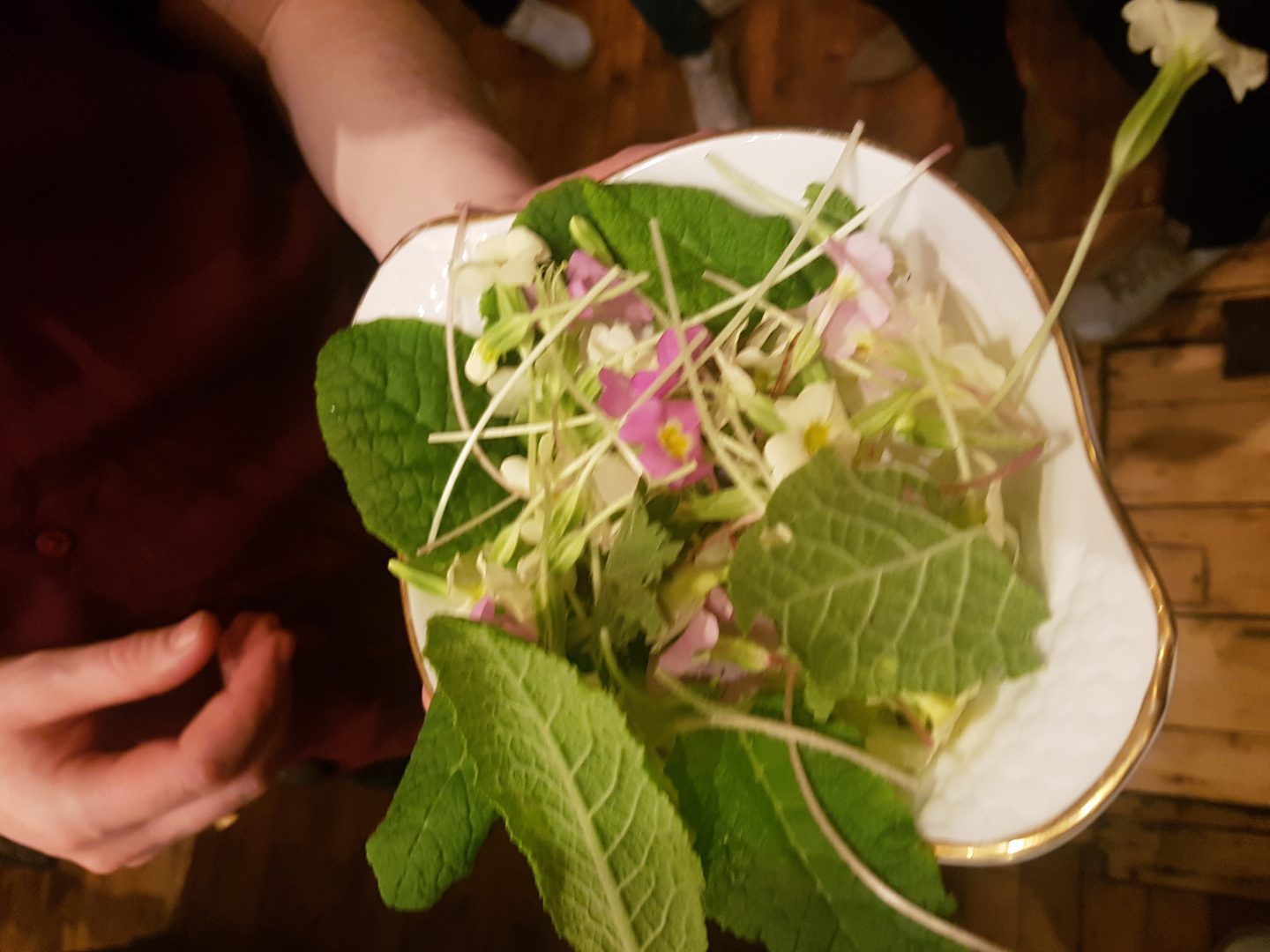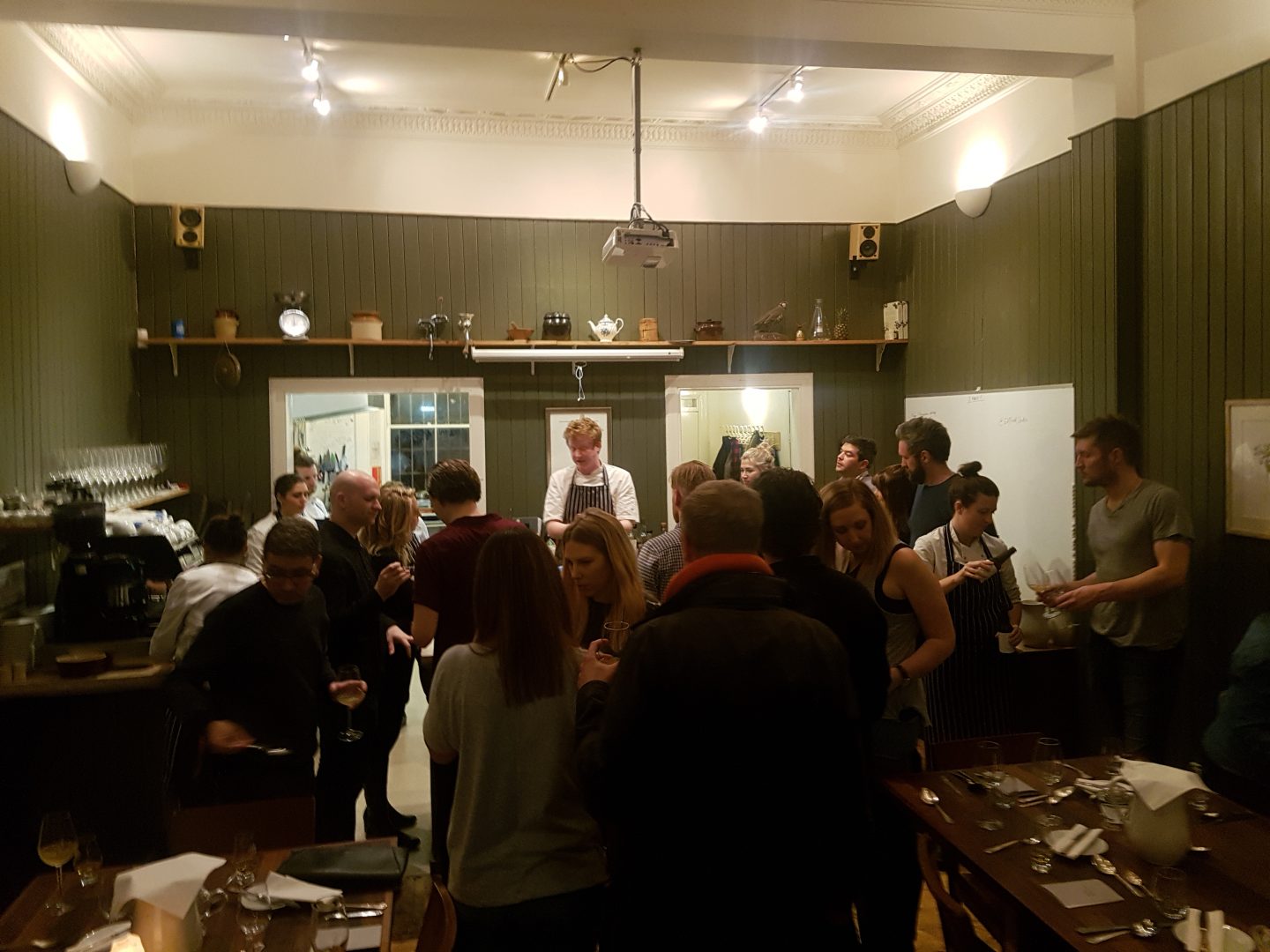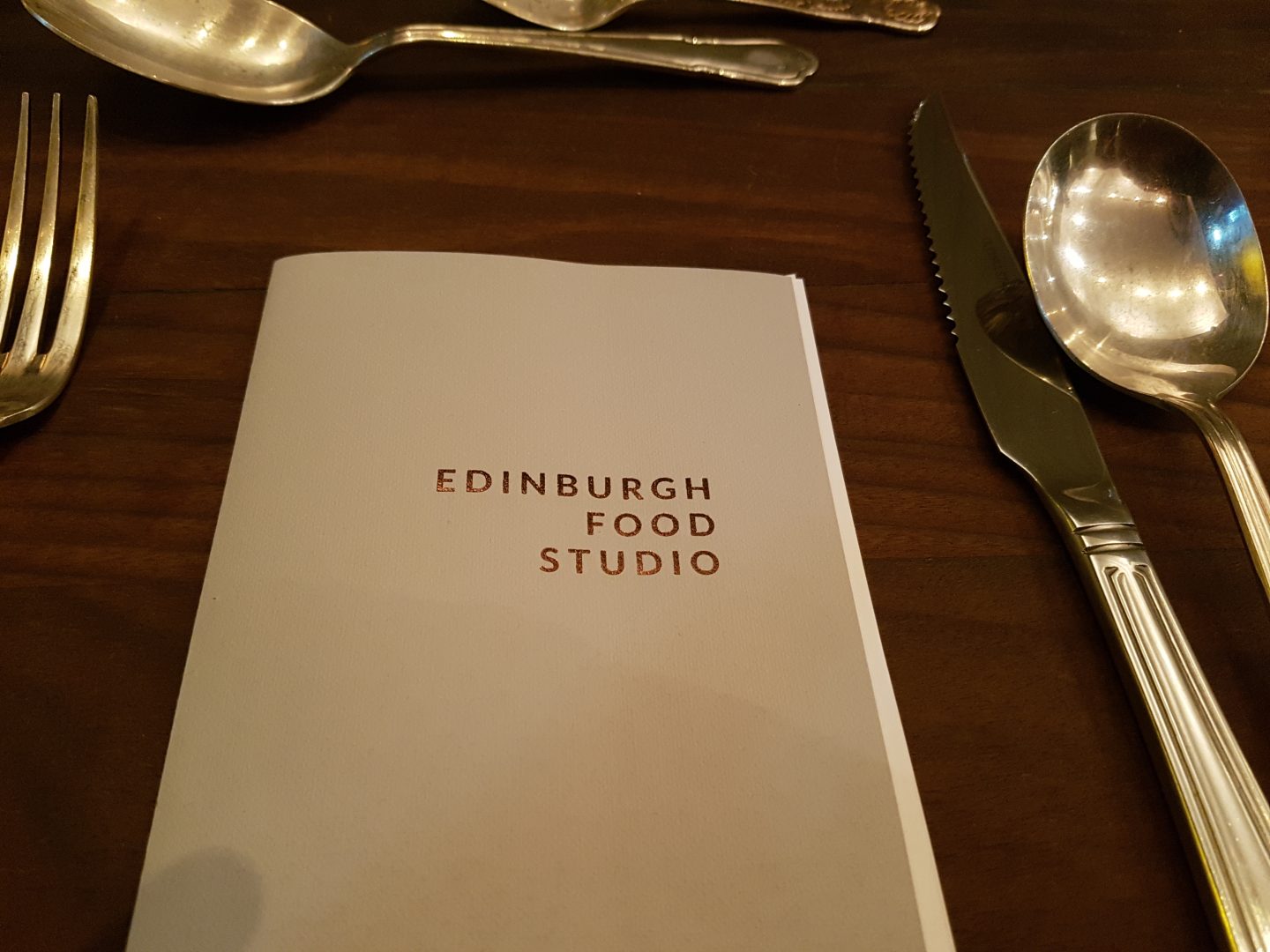 The bespoke menu that was created on the night was an explosion of tastes and flavours.  Everything was carefully positioned and dressed on a pristine white plate, and as it was lowered in front of me, the explanation of what I was being presented with came forth.  Another lovely touch that brought together the food ingredients I had tried earlier into a now finished dish.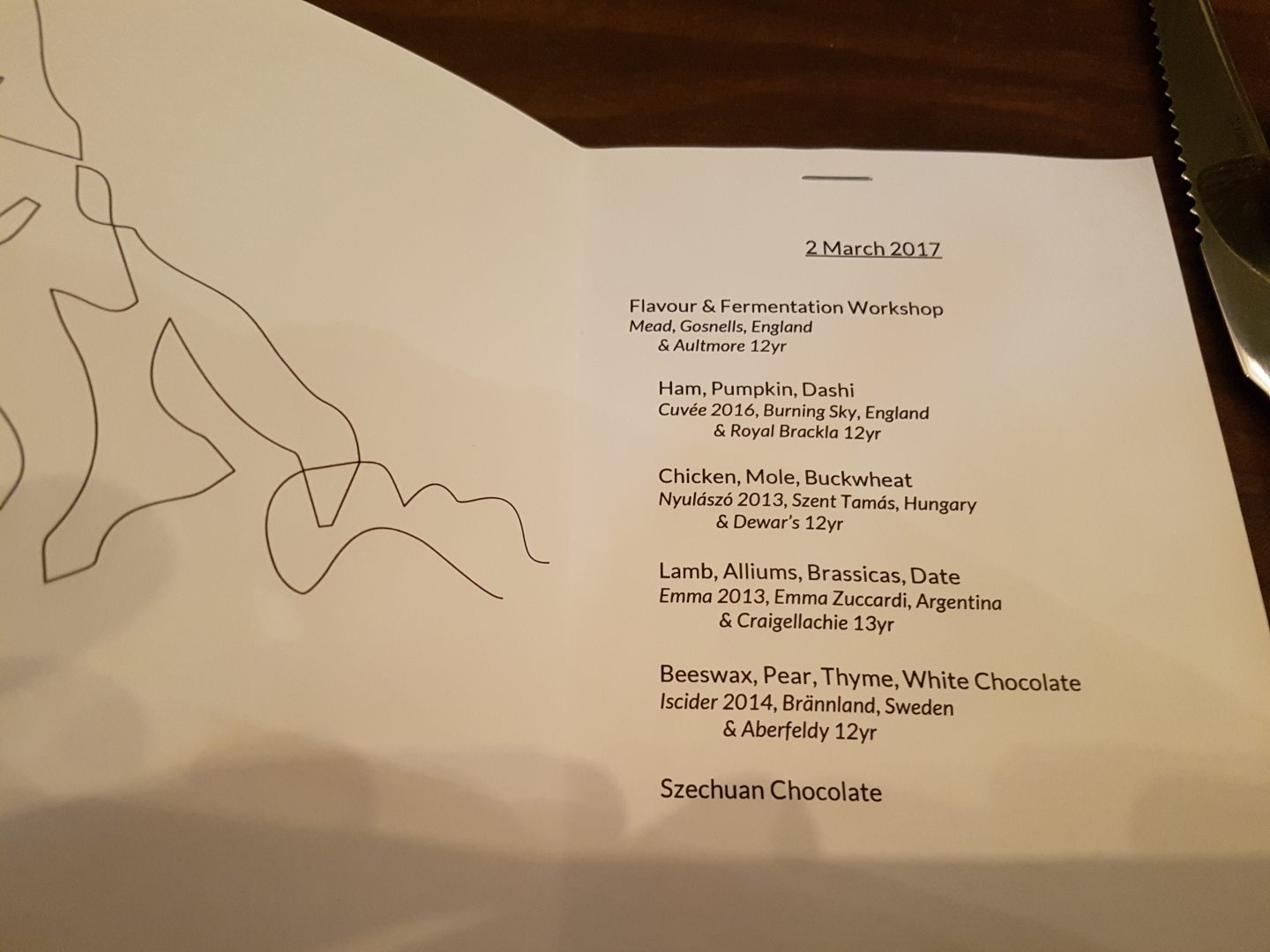 First up was some of the loveliest ham I have ever tasted. Mixed with pumpkin mash it was a delightful and light start to the meal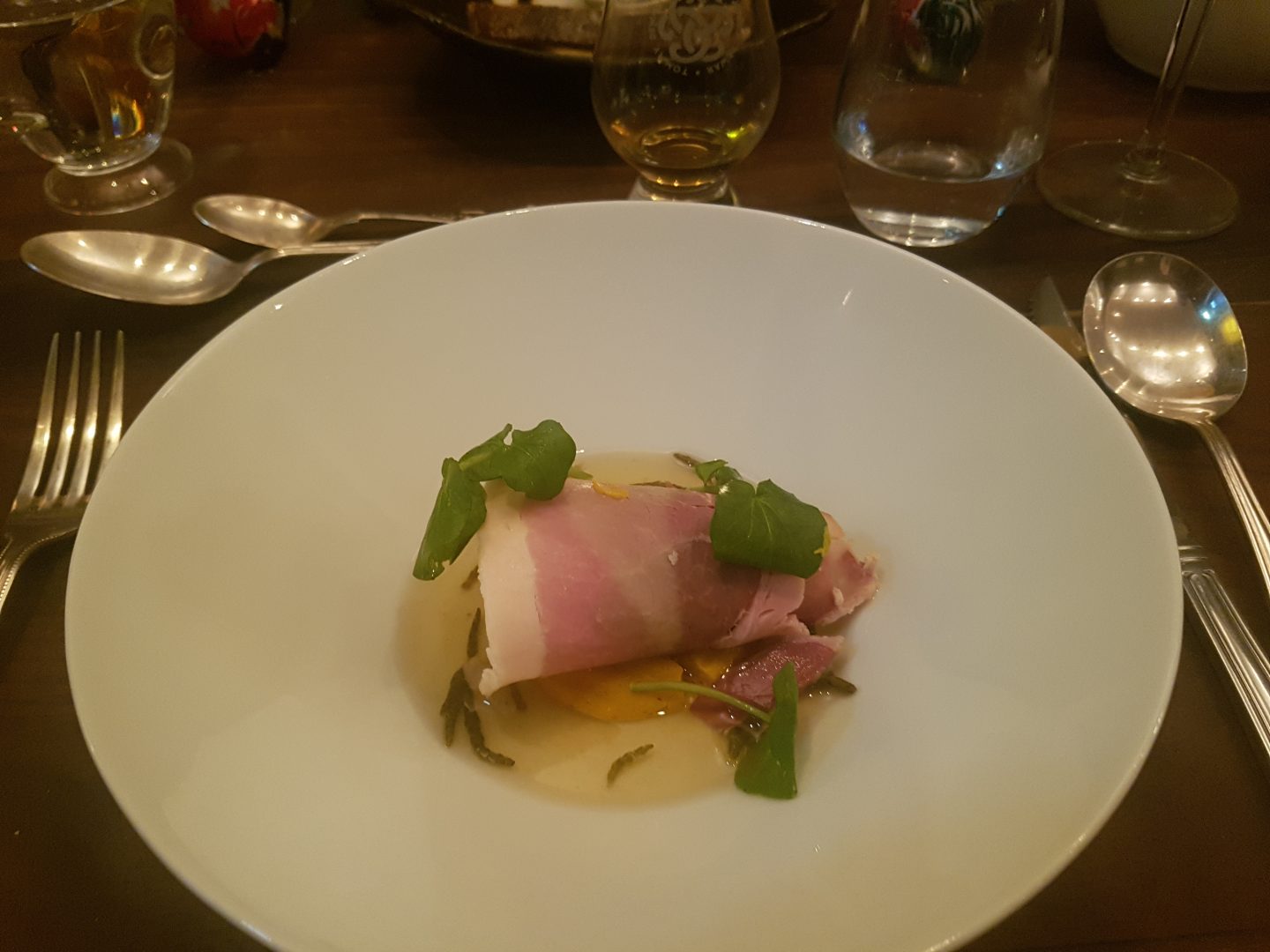 Next up was some very tender chicken and mole.  Mole is fast becoming one of my favourite sauces. Originally from Mexico, it retains that subtle hint of spice that I love.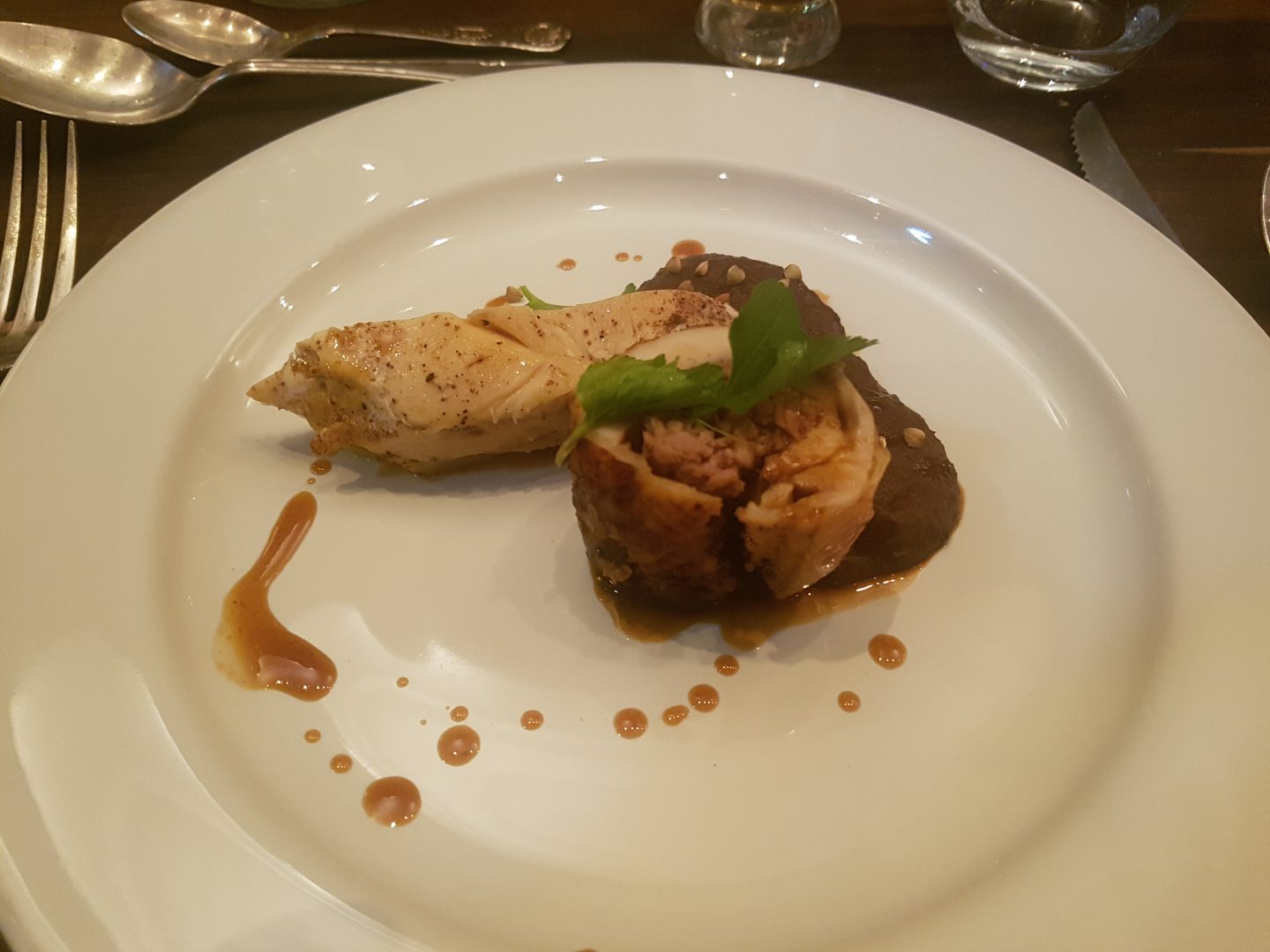 The final meaty dish was a rather scrumptious lamb.  Cooked medium rare it was perfectly balanced with wild greens.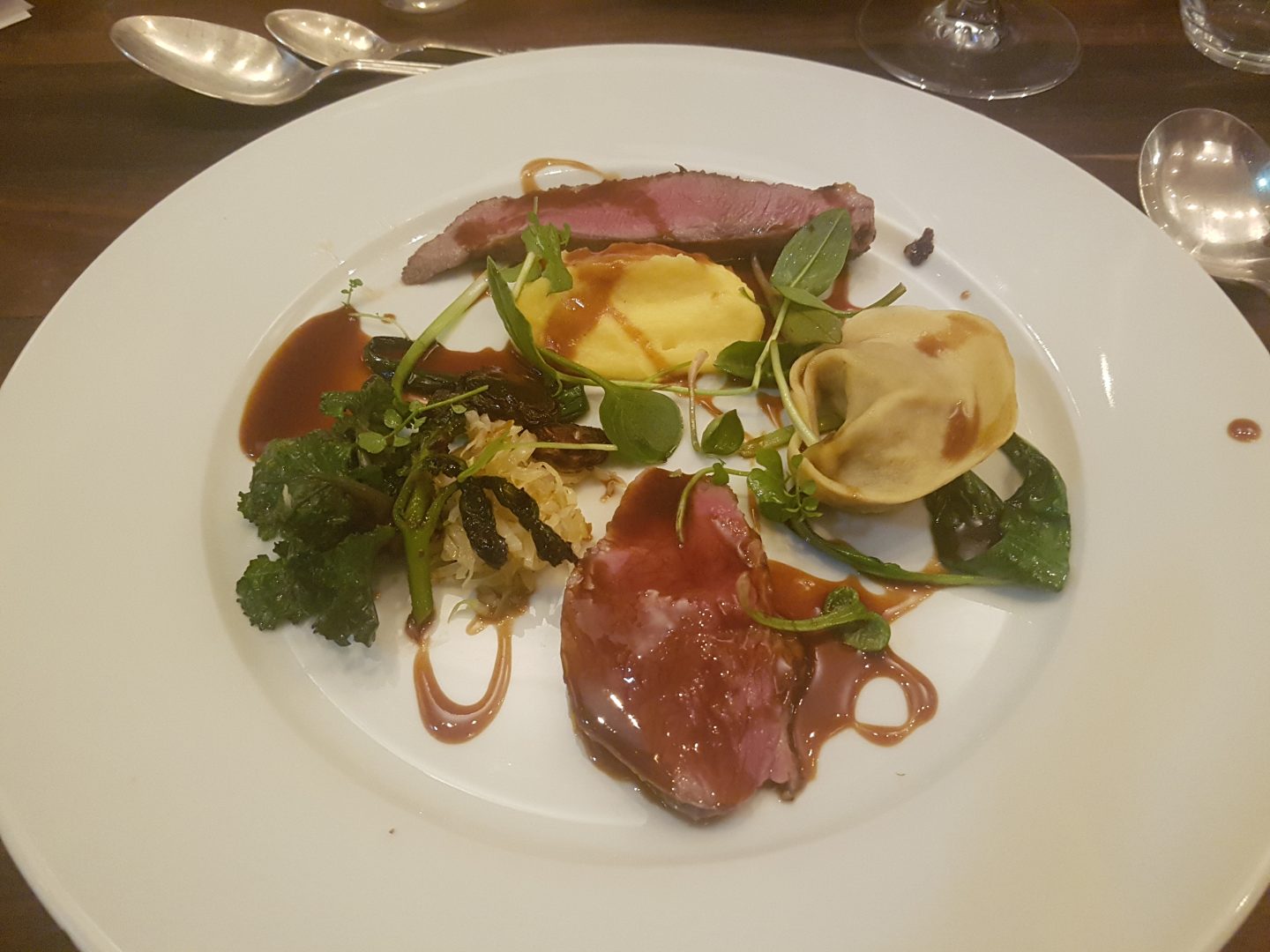 Finally came the dessert and the sweet pear with chocolate sauce that everyone had been waiting for. With hints of thyme it was a great way to finish off the food experience with the Edinburgh Food Studio.  If you are lucky enough to live or are visiting Edinburgh, make sure you make time to visit the Studio and experience food and a restaurant how it should be done.