There is something just a little too perfect about Teatro Campoamor. Hidden away in the centre of this picturesque city of Oviedo, the neoclassic exterior of this theatre is grand yet modest, not too dissimilar to that on the West End. So I leapt at the chance presented to me by the Organiser of events in the local Cultural Foundation of Oviedo, whom along with countless others heavily recommended, the opening day of  'Festival de Teatro Lirico' and to watch "the Zarzuela, Dona Francisquita , a spectacle of culture". The Zarzuela is a Spanish lyric-dramatic genre that alternates between spoken and sung scenes, as well as dance.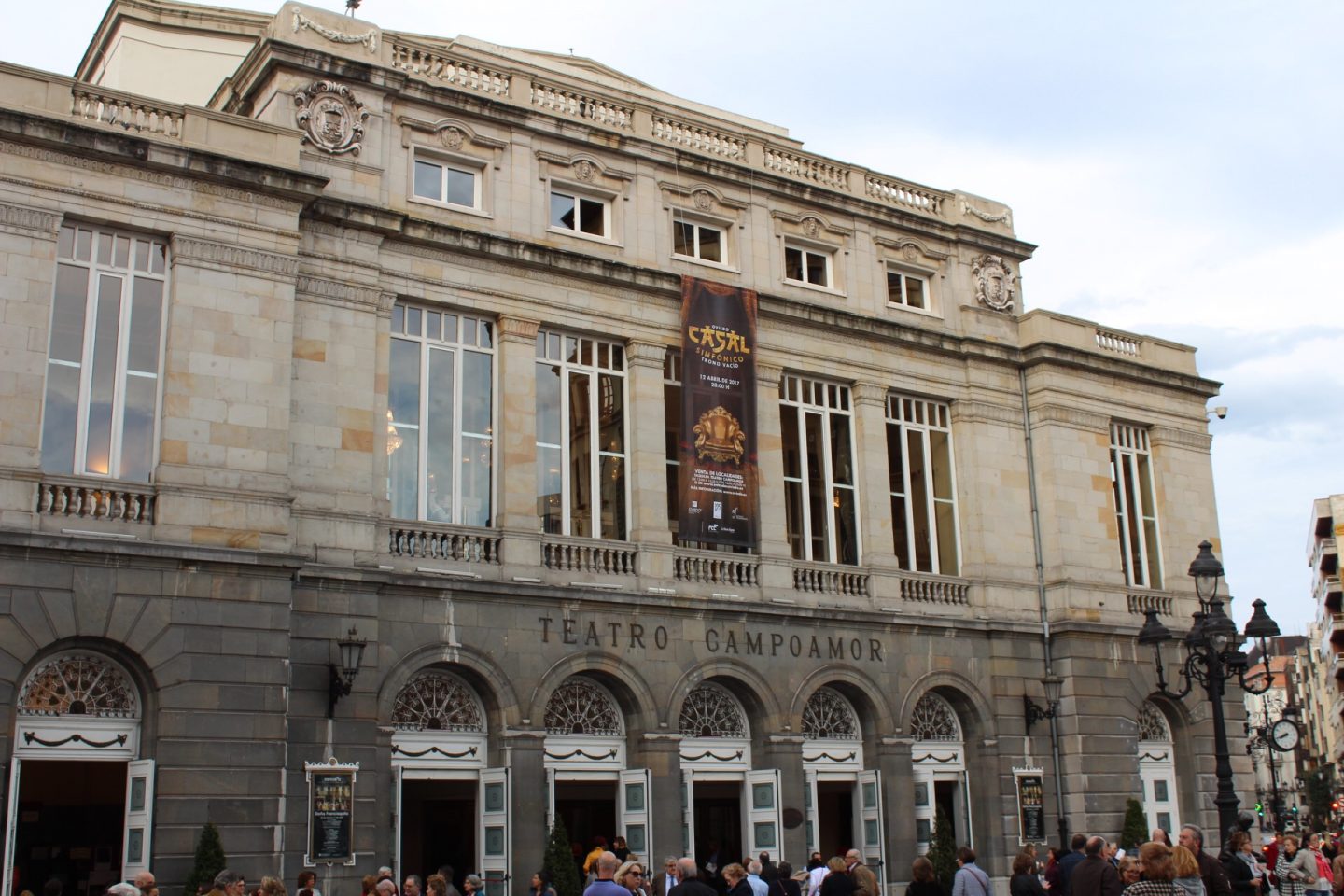 The theatre was quite simply stunning, steeped in history and decorated royally with some phenomenal chandeliers flaunted in the entrance and main hall. Leading lady Sonia de Munck triumphantly lead the performance, which was an tremendous poster for Spanish culture. I couldn't help but agree with the local papers rave reviews of the performance La Nueva Espana "Dona Francisquita seduces the Teatro Campoamor…the acceptance of the work was spectacular"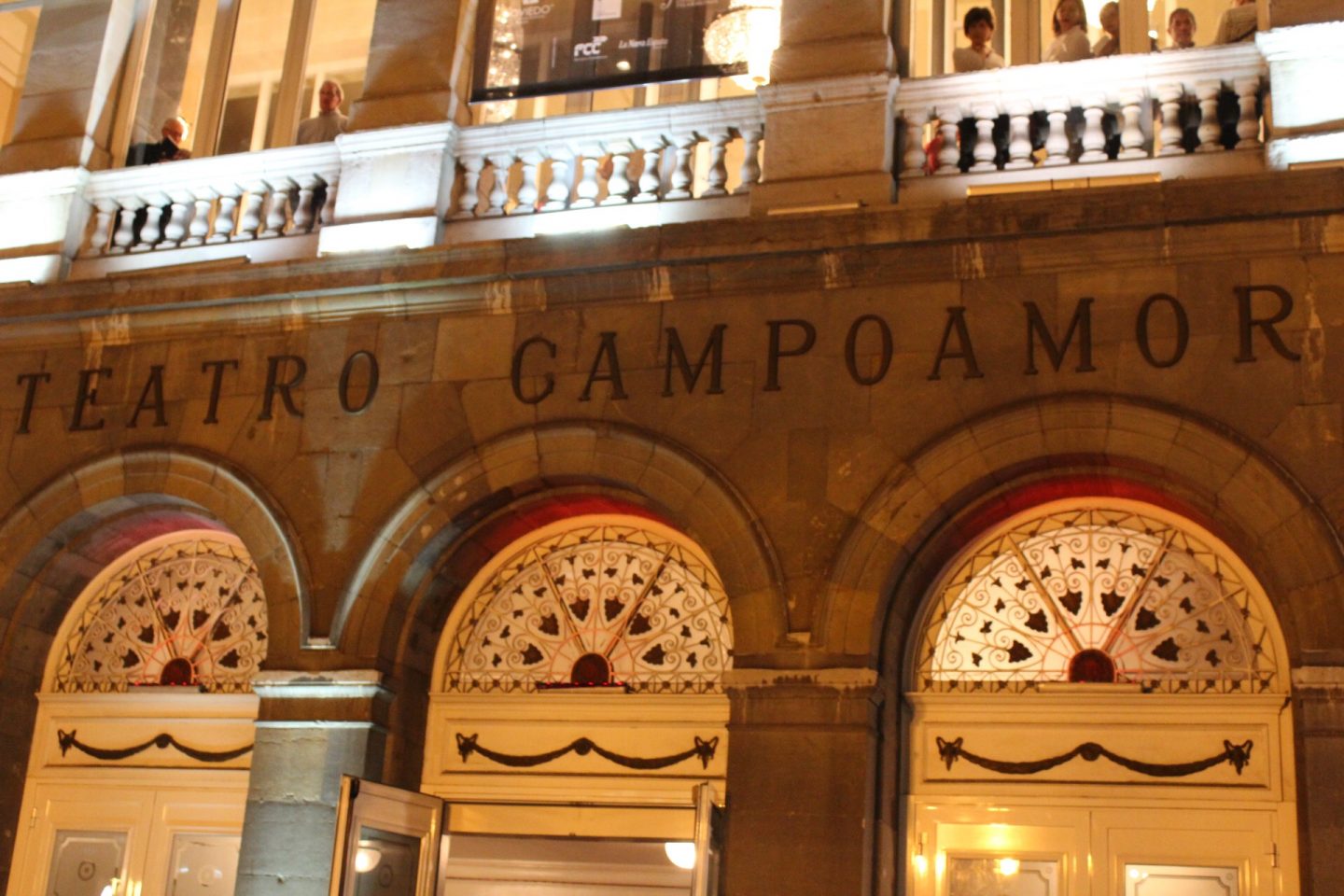 However, I was stunned at the sheer lack of youth present at Teatro Campoamor. On talking before said performance the organiser of events implied an "attendance at the theatre of youth will be noticeable" Francisco Lopez artfully directed the performance of "Dona Francisquita" with a production holding true to the traditional direction, which fit perfectly with the vibrant score and comical story of multiple love triangles. Supposedly there has been a attempt to "approach schools, high schools and musical schools to attract them to this traditional genre" but as yet not a lot has been put into fruition, as seen here. With mesmerising displays of talent on show I would implore all who want to experience culture, local traditions, to adventure out to Teatro Campoamor, especially if in Oviedo during the start of spring. Speaking with a local teacher after the performance "seeing such a nostalgic tone of an old age displayed on stage in this lively art form was tremendous, from the delicate voice of Dona Francisquita to the loud fandango dance in the final moments, it was much needed here in Oviedo, I can only hope it can reach the youth also".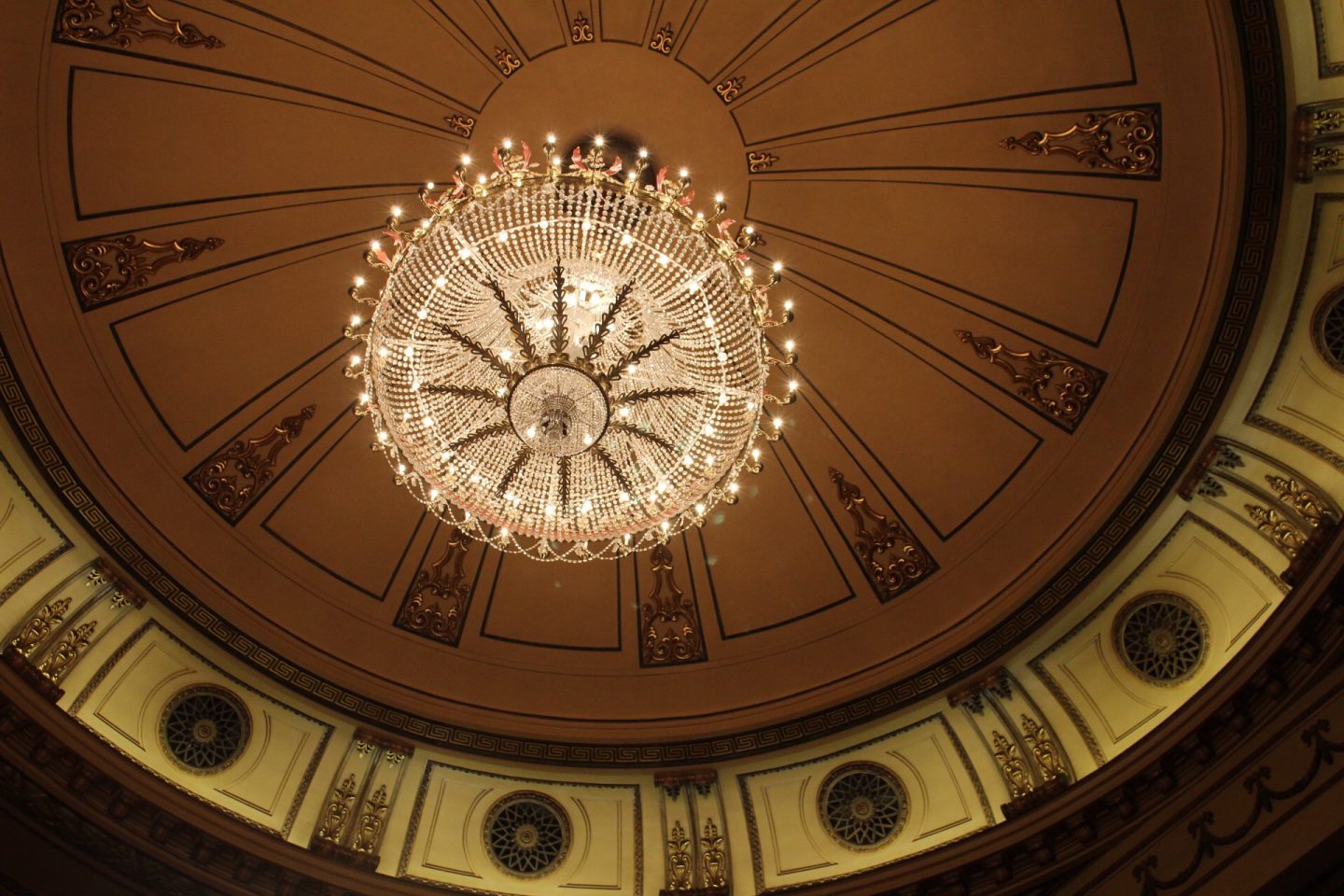 Located in the north of Spain, this city is an unforgivingly overlooked get away destination with perhaps, the more aesthetically pleasing beaches and sun of Alicante, Malaga, and Barcelona attracting the vast majority of tourists. If you soul yearns true Spanish culture, then Oviedo is ideal. Not only for the theatrics of Teatro Campoamor, but everything else that this beautiful city offers throughout the calendar. Mix that up with the incredibly welcoming restaurants, serving enchanting traditional Spanish food & drink and you're set for an exquisite time.