Despite the marginal improvements to battery life in the new IPhone 7's, the hunger to maintain a well charged phone is still as high as ever. The portable charging market has expanded over the years, as the demand for constant power on the go continues.
In a desperate effort to put away with my lunch box sized battery charger, I head to a gadgets press day to find the solution to my weighty problems. Stacked were one of the key players showing their tech, which immediately drew in our attention. We were given the kit to try ourselves, in order to truly grasp the benefits of the Stacked wireless charging solution.
Stacked the Los Angeles-based electronics company were one of the few brands on show, but the one that really stood out the most in terms of innovation. Their innovation comes in the form of complete wireless charging, built for the IPhone.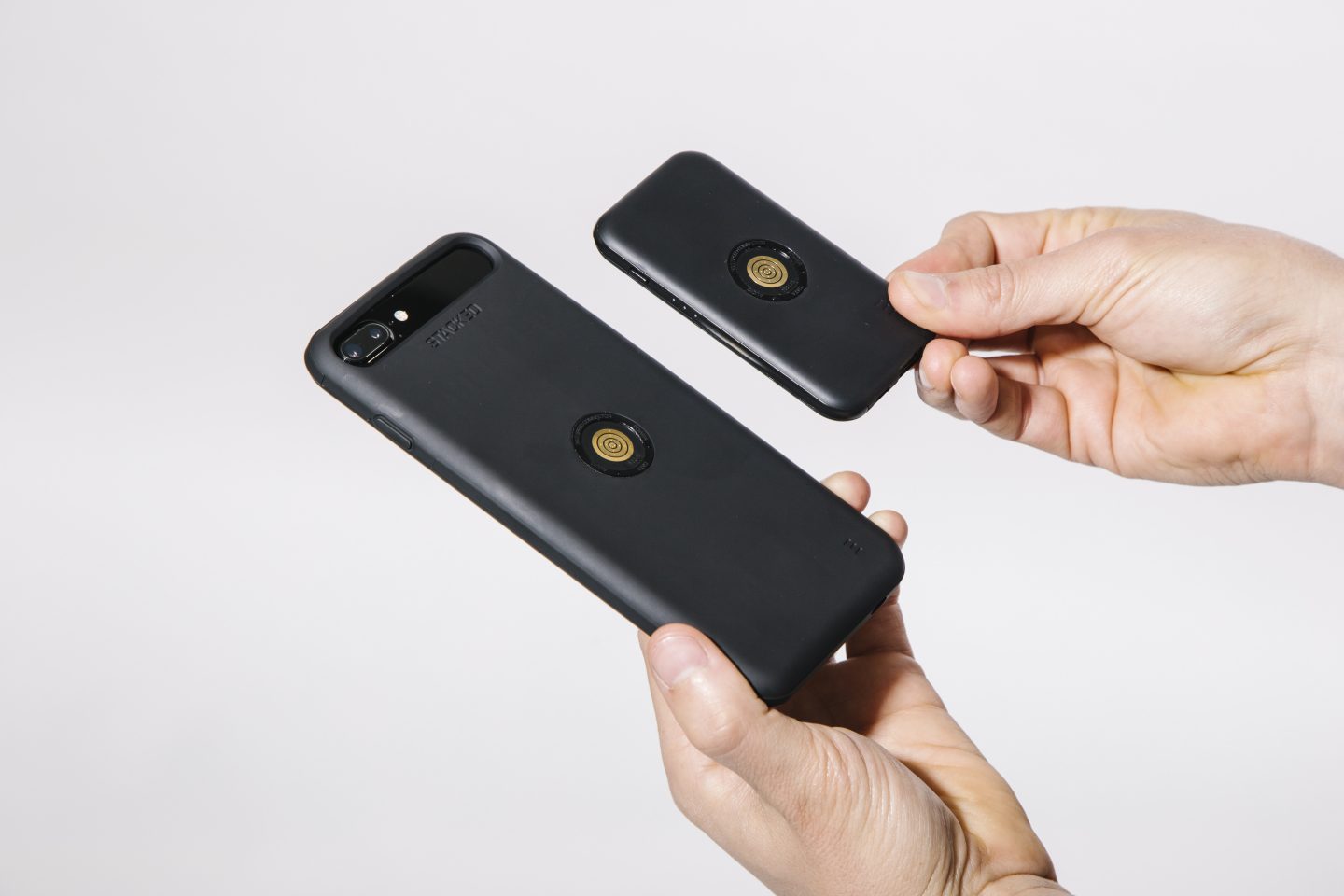 What makes the stacked wireless charging system so great is their 360' magnetic connector. By this we talk about their very different charging system, which allows you to securely attach your Stacked battery pack without the need of irritating, trailing wires getting in the way. But if there's still the need for wires they've still got you covered, as the power packs still double as a power bank, thanks to its USB port.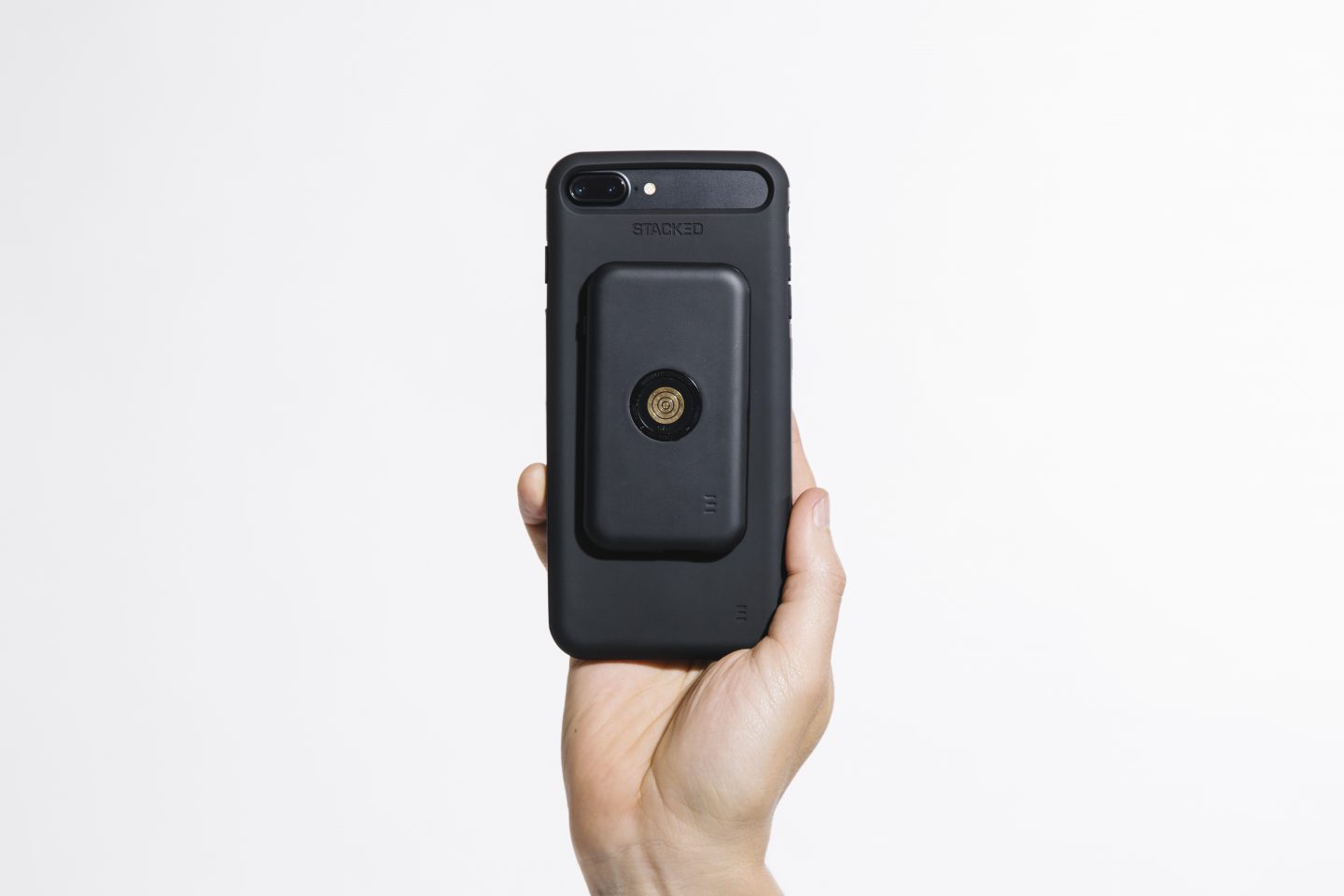 Casing itself is impressively sturdy, giving your very fragile IPhone the necessary protection it needs when you're on the move. Battery packs store a total 2000 mAh per pack, enough to fully charge your IPhone 7's 1960 mAh battery. 60% of the charge will be given back to your iphone's within 15 minutes and full charge within the hour.
These 2000 mAh however are not enough to fully charge the IPhone 7 plus and its 2900mAh built in batteries. Although you can counter this limitation by having two of the Stacked wireless batteries with you (but this does slightly defeat the object).
In terms of size and weight the Stacked wireless bundles gives you the same benefits as those power packed Apple cases, but without the constant need to be weighed down all the time or have your pockets filled to the brim.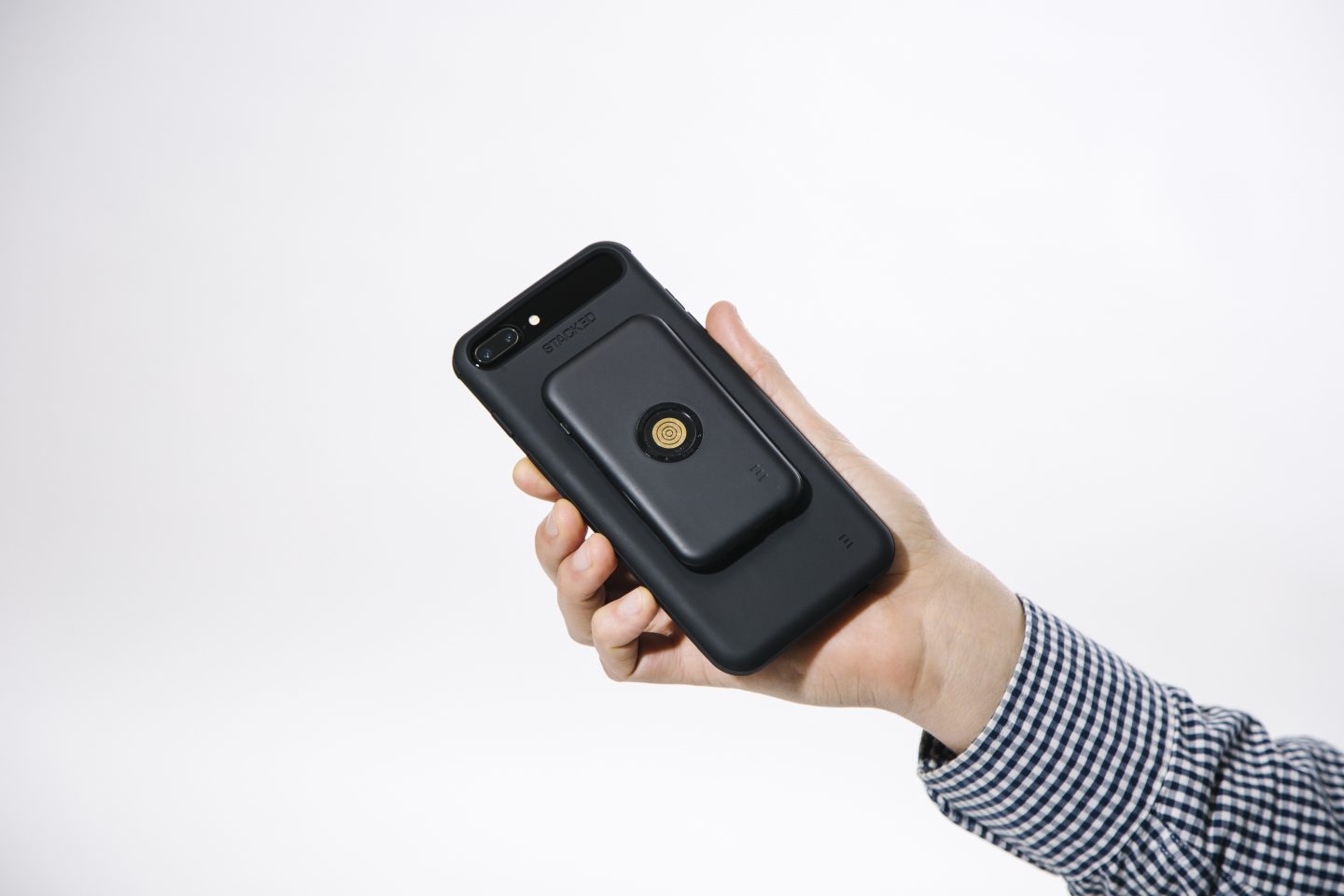 The Stacked Speed case bundle is what we recommend, to really get yourself on a good start to a promising charged lifestyle. This will set you back £99 for the set, which is like for like to the bulky Apple case equivalents, but less the permanent bulkiness every day.
The new Stacked wireless charging bundles are available at Amazon, equally priced at £99 for both Iphone 7 and 7 plus. Additional batteries will set you back another £39.99 each, but not something you need to get hold of straight away.
There will be more to come from Stacked in the coming months/years, such as additional colour options, in-car chargers, desktop dock and more so keep your eyes peeled.