Spring is actually here folks, despite how bipolar the weather has actually been the last few weeks, but as the sun keeps fighting to break the clouds it's time to get the wardrobe prepared for the new season ahead.
However you intend to update yourself for spring, a good start to your wardrobe revival can be aided by the Racing Green and Hammond & Co collections, from Debenhams.
For the man who loves quality and style, look no further than Racing Green, the true epitome of British style. Find Shirts and Jackets ready for the spring (and any other season we may experience unexpectedly).
Jackets Required
Just because the sun is starting to come out, doesn't mean the wind is taking a complete vacation. For those more mild days and evenings, strap yourself up with one of the bombers or jackets, in the Debenhams menswear range.
In the Hammond & Co collection (designed by Patrick Grant), you can choose from a number of casual bomber jackets, which are perfect for either a casual or formal outfits.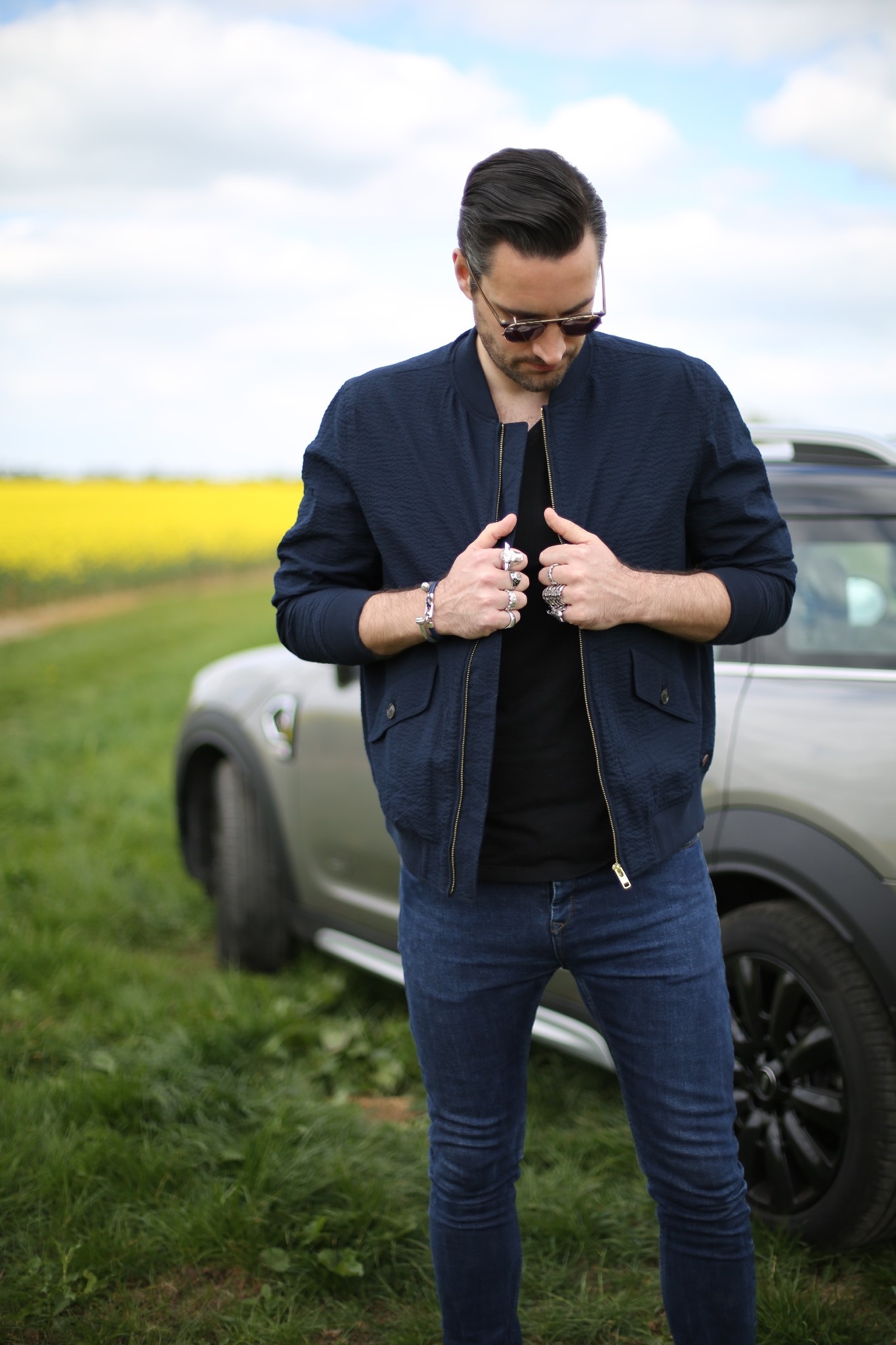 Or alternatively go for a more weather strong jacket, like this navy hooded four pocket jacket
from the Debenhams new men's Racing Green collection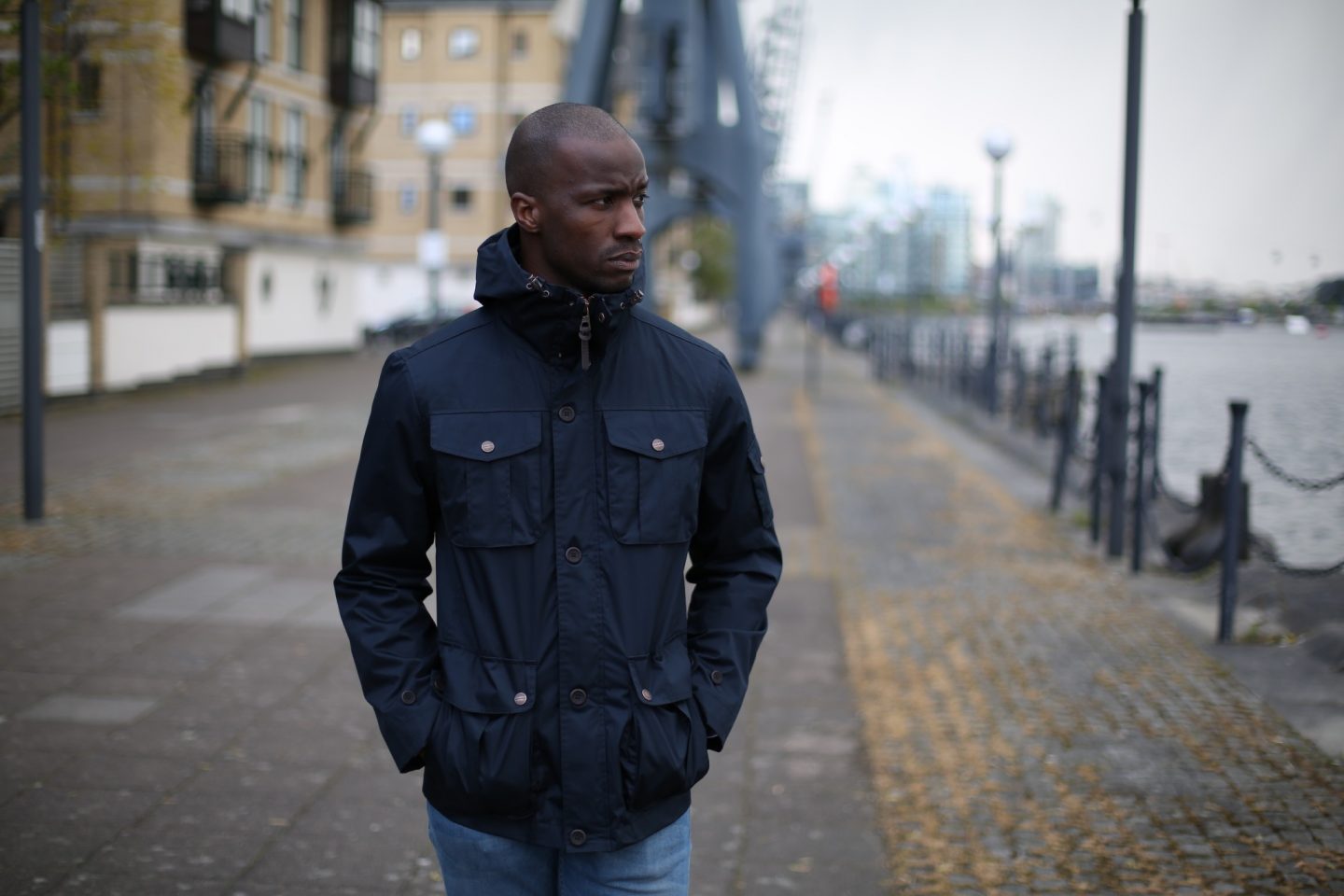 Multiple pockets on the outside, secreted inner pocket on the inside, as well as an excellent exterior to keep you dry in times of uncertain weather. Team up with jeans and t-shirts, for a more day to day look and feel.
Spring Shirts
The best bit about brighter days is the desire to wear slightly lighter tones shines through as well. White shirts are fundamental in every man's wardrobe, so make sure you're not short of any this spring. Casual or formal white shirts, it's completely up to you.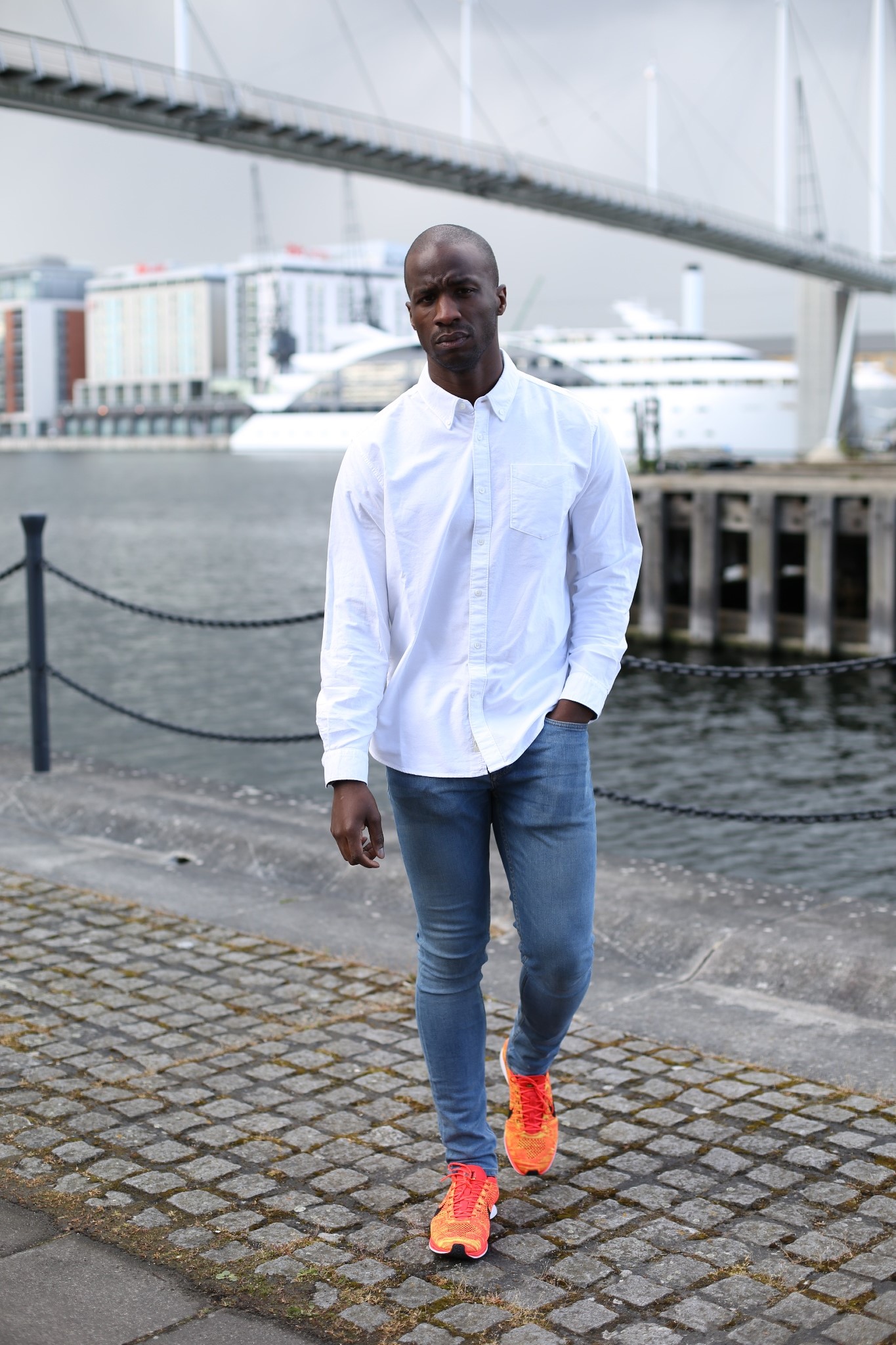 But for us and our day to day style, it's all about those casual white shirts, like our new favourite; the button down Oxford white shirts from Racing Green.
But if you're after for a little more vibrancy in your style palate, then it's all about the bold prints in the Hammond & Co collection.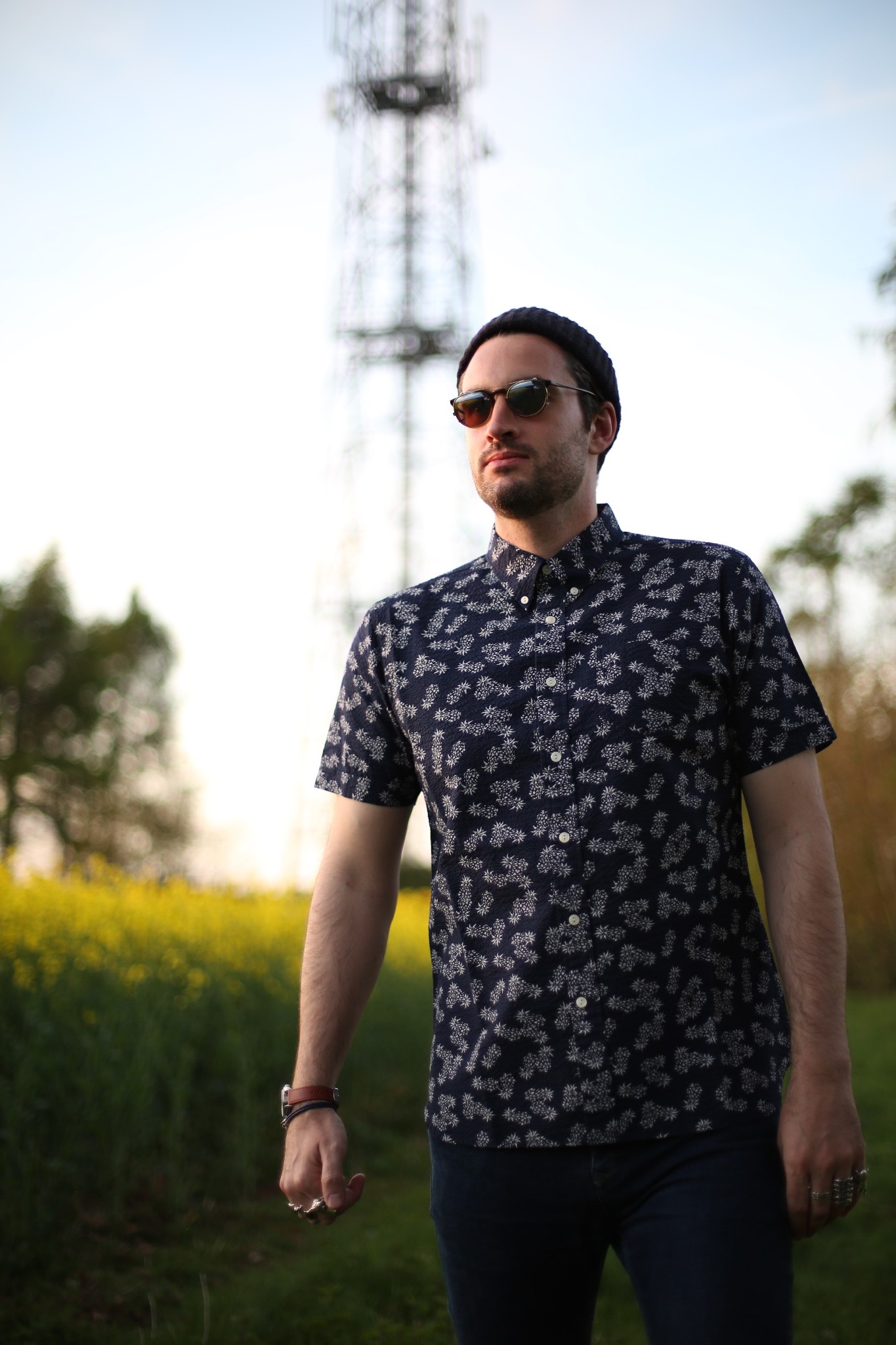 It may be another navy shirt  but this navy pineapple print shirt option from Hammond & Co, has strong levels of detail through its pineapple prints and waffle texture fabric. Ideal statement piece for the warmer days to come and the holidays we're all so patiently waiting for.
Accessories
We always say that accessories Maketh-the-Man, a notion that still remains deep within our roots. And for the gentleman that needs the everyday accessory, the leather accessory is always the one.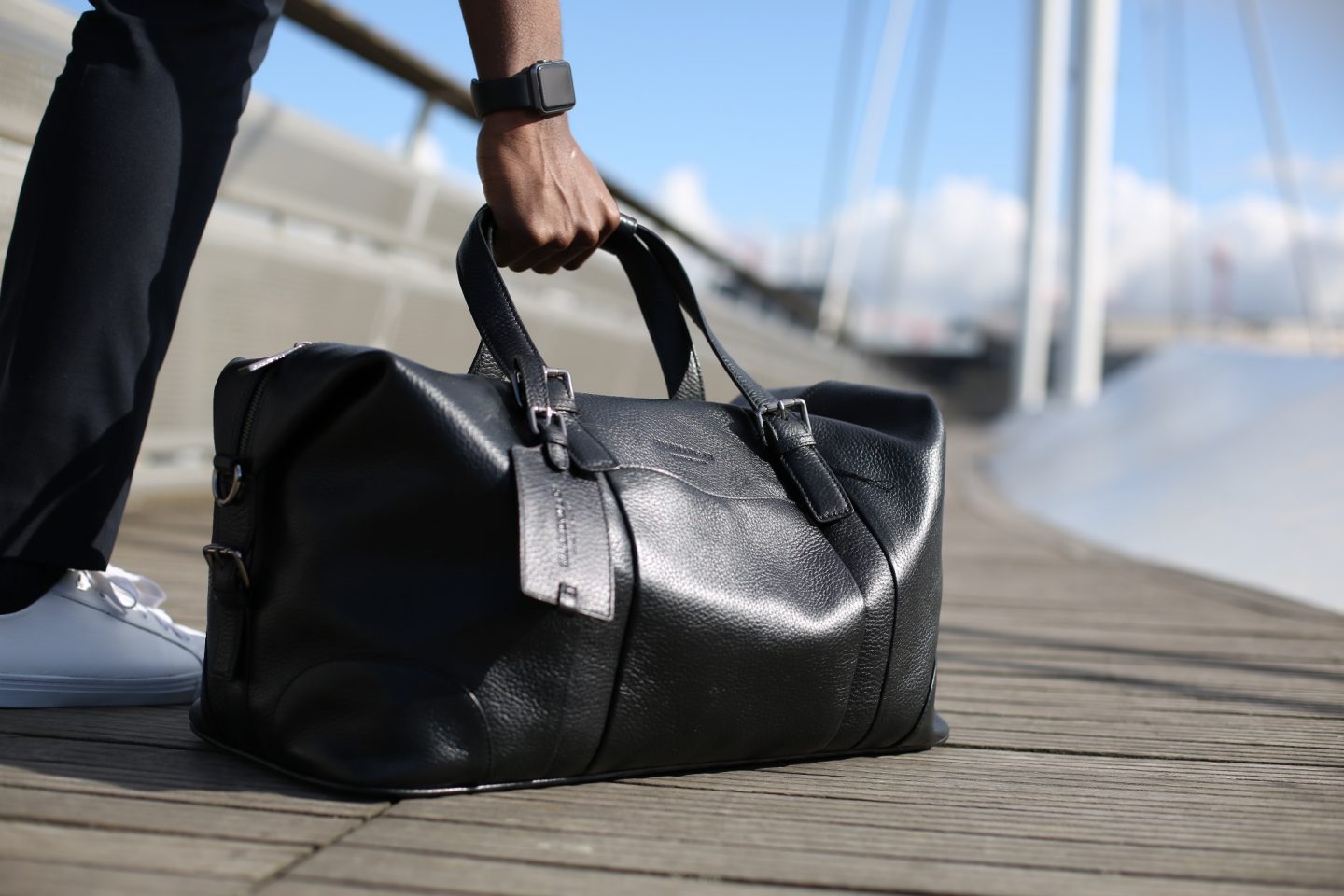 We're notoriously known for wielding big holdalls so it's no surprise that after long search, we came across the new this new black grained leather holdall from the Hammond & Co collection. Travel, leisure or just everyday carrying, a leather holdall always works with almost any outfit you wear. The grained leather is well detailed, making it a strong look for the more smarter looking outfit.
For all of your additional spring style essentials, why not head over to the Debenhams Menswear
> for more inspiration.