When it's a British summer (the good side of it, not the typical downpour we occasionally see), you can be sure that most places in this great city, will be whipping out a bottle or two of the notorious Pimm's to enjoy through the day.
And now whilst the sun is still keeping its head about the waters, us adults can get involved in a cooler alternative to the famous Pimm's. The pioneers of premium Popsicles for adults, aptly named POPS, have now teamed up with Pimm's to bring forth a very interesting, yet enjoyable frozen treat.
A little intro into POPS, for those that may not know their history. Founded by two school friends Harry and James, who saw the gap in the market for merging the luxury attribute of delights like Champagne and prosecco, with the nostalgic fun of something as simple as ice popsicles. In a generation where the retro and unusual greatly attracts today's millennials, what better way to engage the cool kids, then putting classic ice POPs and alcohol together as one.
POPS already known by their premium ice popsicles status are also known for their genuinely made in Britain ethos (always a great advantage to have that as an accolade). Throw in the natural ingredients used and the serving of the classic Pimm's and lemonade and real fruit, and you've got yourself quite the winning treat that both Pimm's and POPS lovers will enjoy.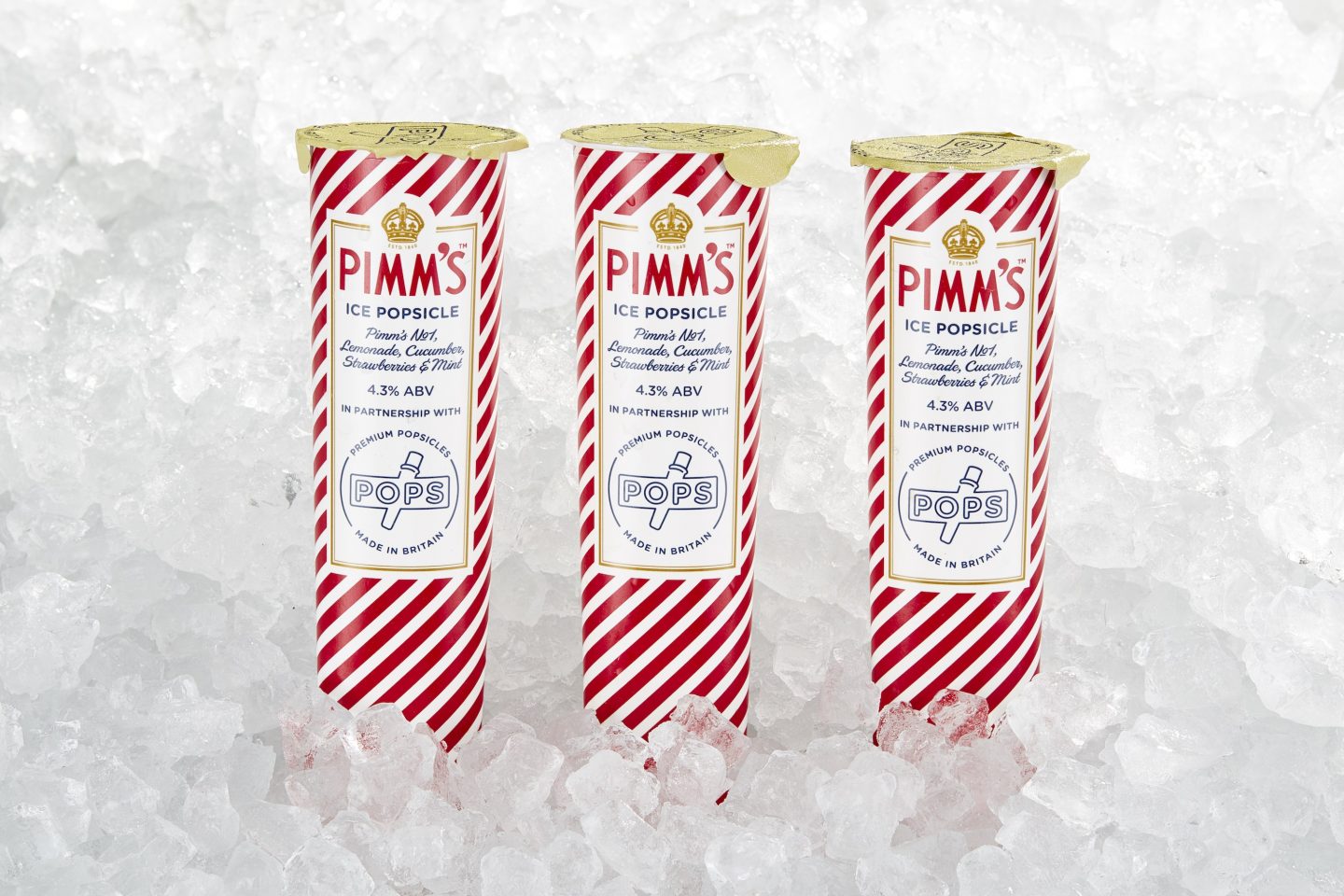 From the 3rd July the POPS x PIMMS popsicles will be available exclusively to Ocado.com, as well as Selfridges Roof Deck and iconic foodhall.
Available at
PIMM's (Pimm's No1, lemonade, cucumber, strawberries & mint, 4.3% ABV, 32 Calories)
Ocado.com – Multipack (3 x 80ml) £5.99
Selfridges Foodhall, Oxford Street (80ml) £3
Darwin & Wallace bars, London
No 11 Pimlico Road, Pimlico
No 32 The Old Town, Clapham
No 1 Duke Street, Richmond
No 197 Chiswick Fire Station, Chiswick