Recently I travelled to South America and decided to spend some time in Mexico City.  I stayed at the lush Four Seasons Hotel for its central location, its cocktail bar Fifty Mils (which was reported to be the best in the city) and access to the cities main park.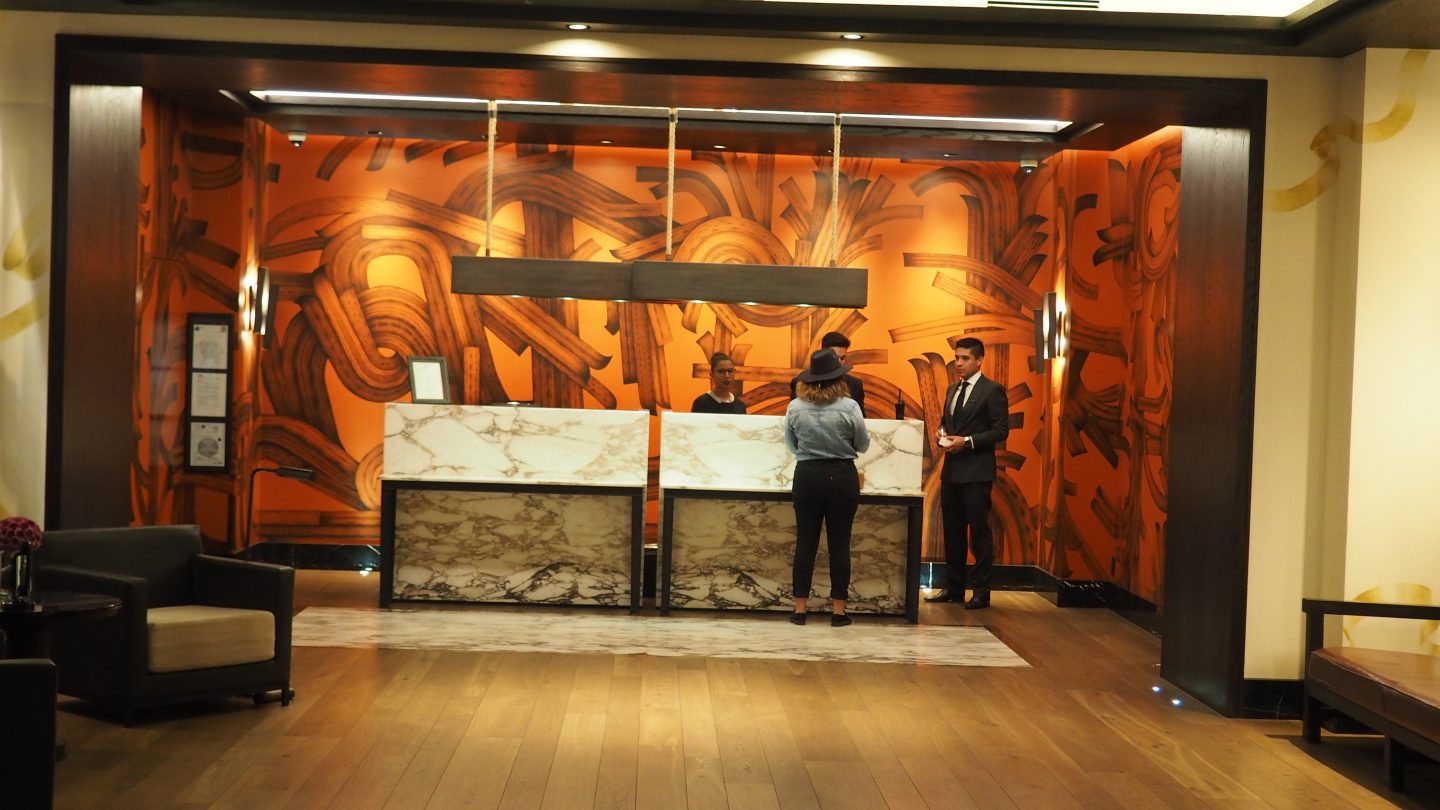 The hotel has an impressive central courtyard with an open air restaurant and seating for Fifty Mils guests.  There are also a few peacocks strutting about the courtyard, and not just the bird variety.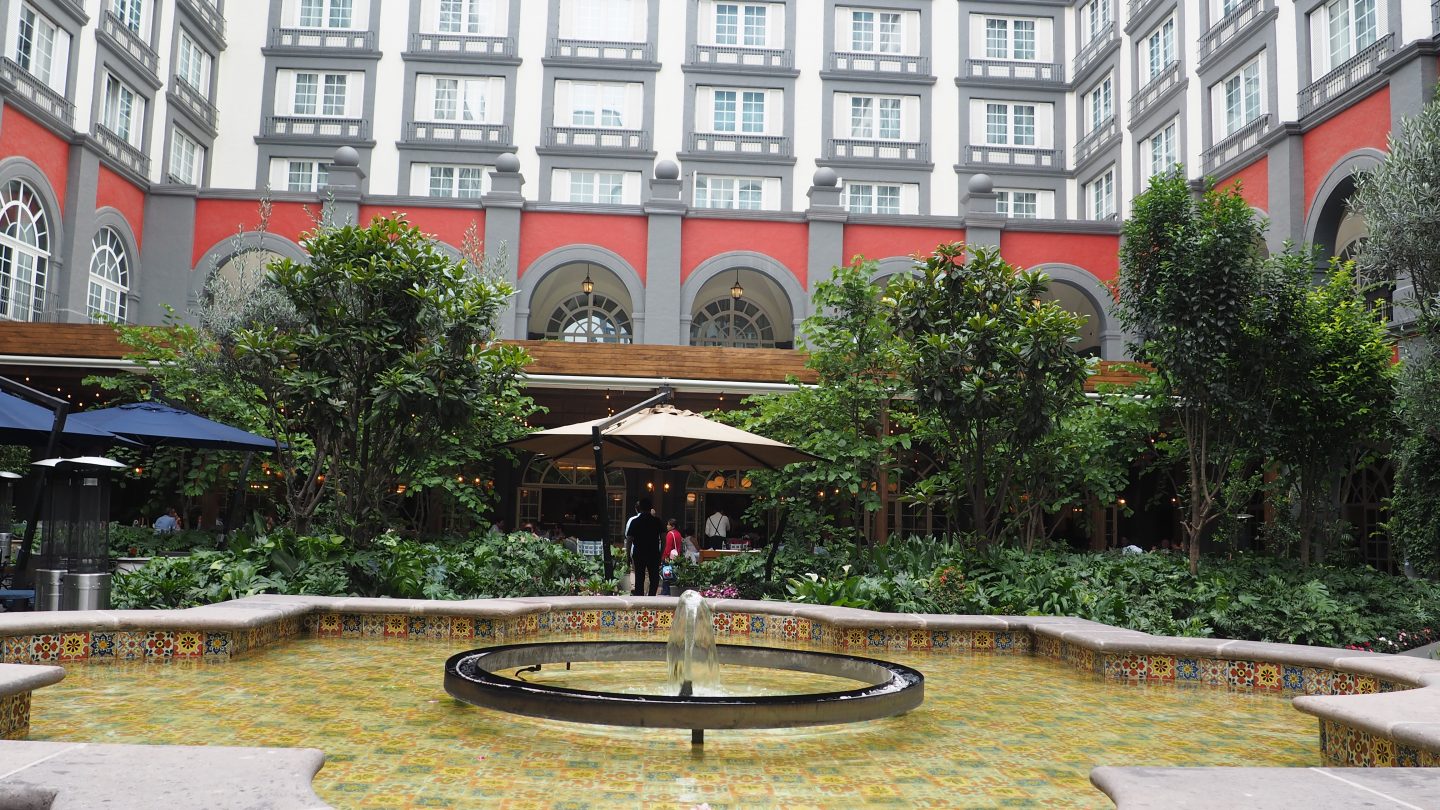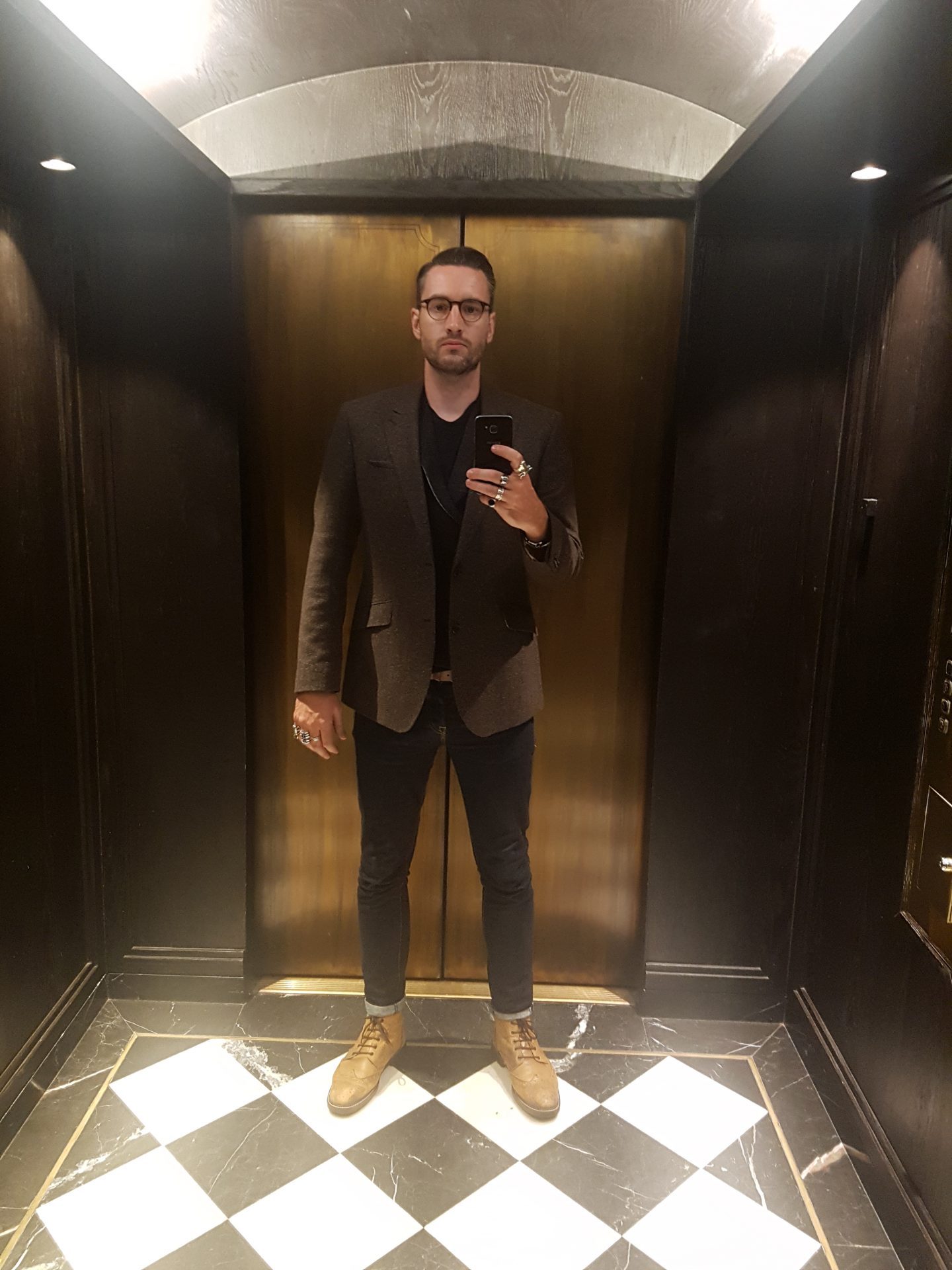 Taking the grand lift up to my room, I had to take a couple of selfies.  The golden door was the perfect backdrop to be honest!  The rooms in the hotel are very spacious, with a massive comfortable bed and great bathroom.  The walk in power shower was lovely.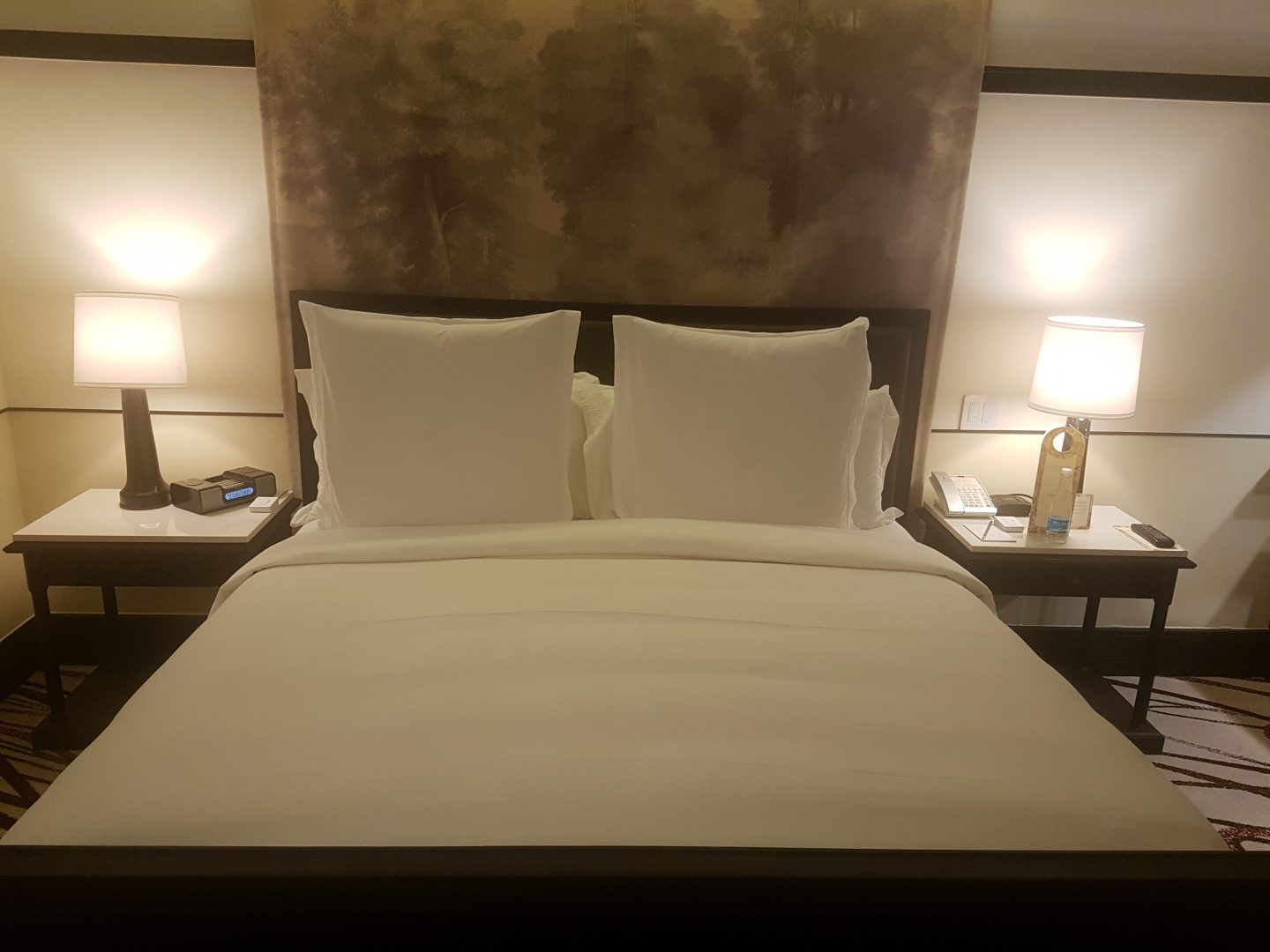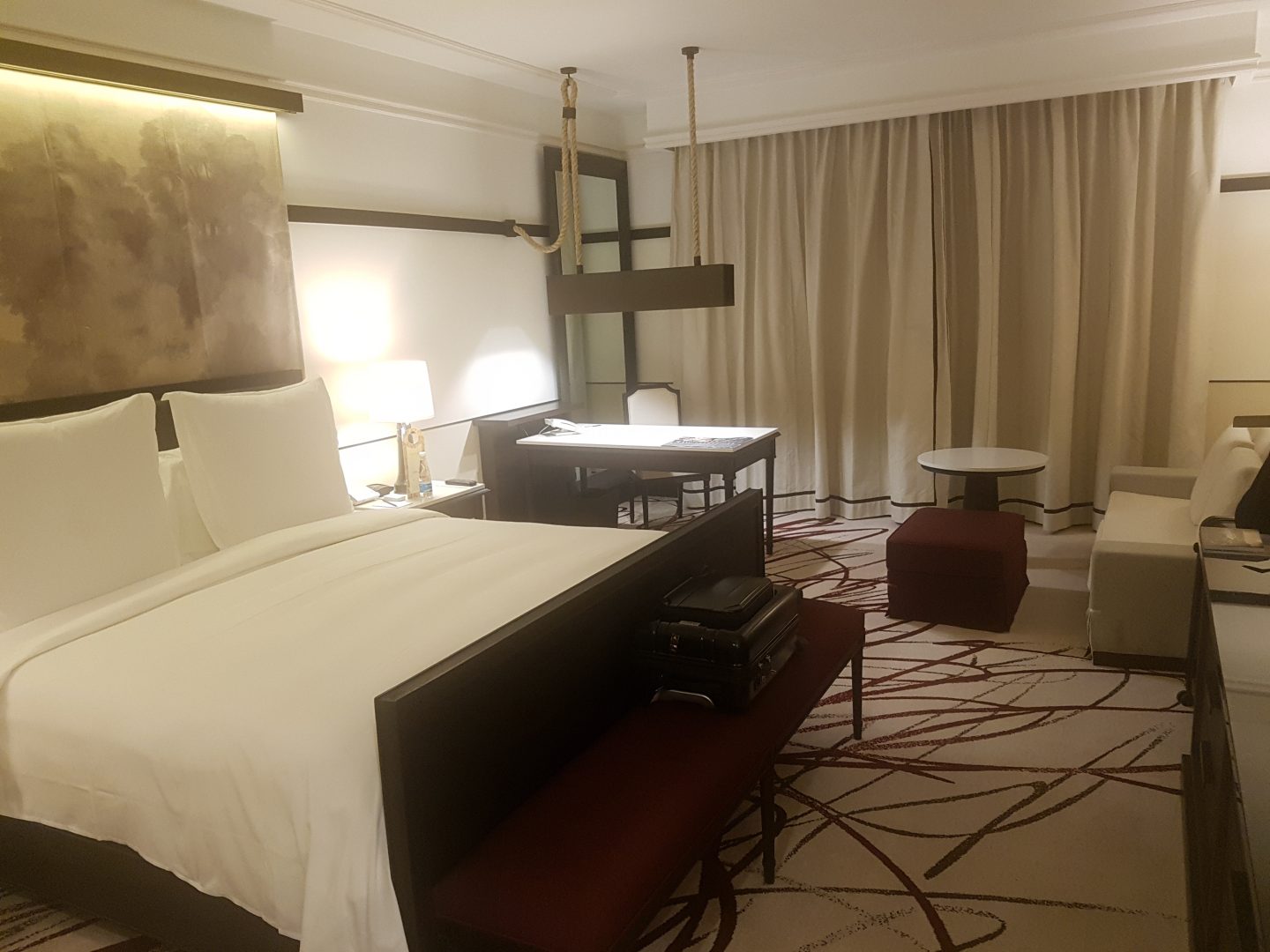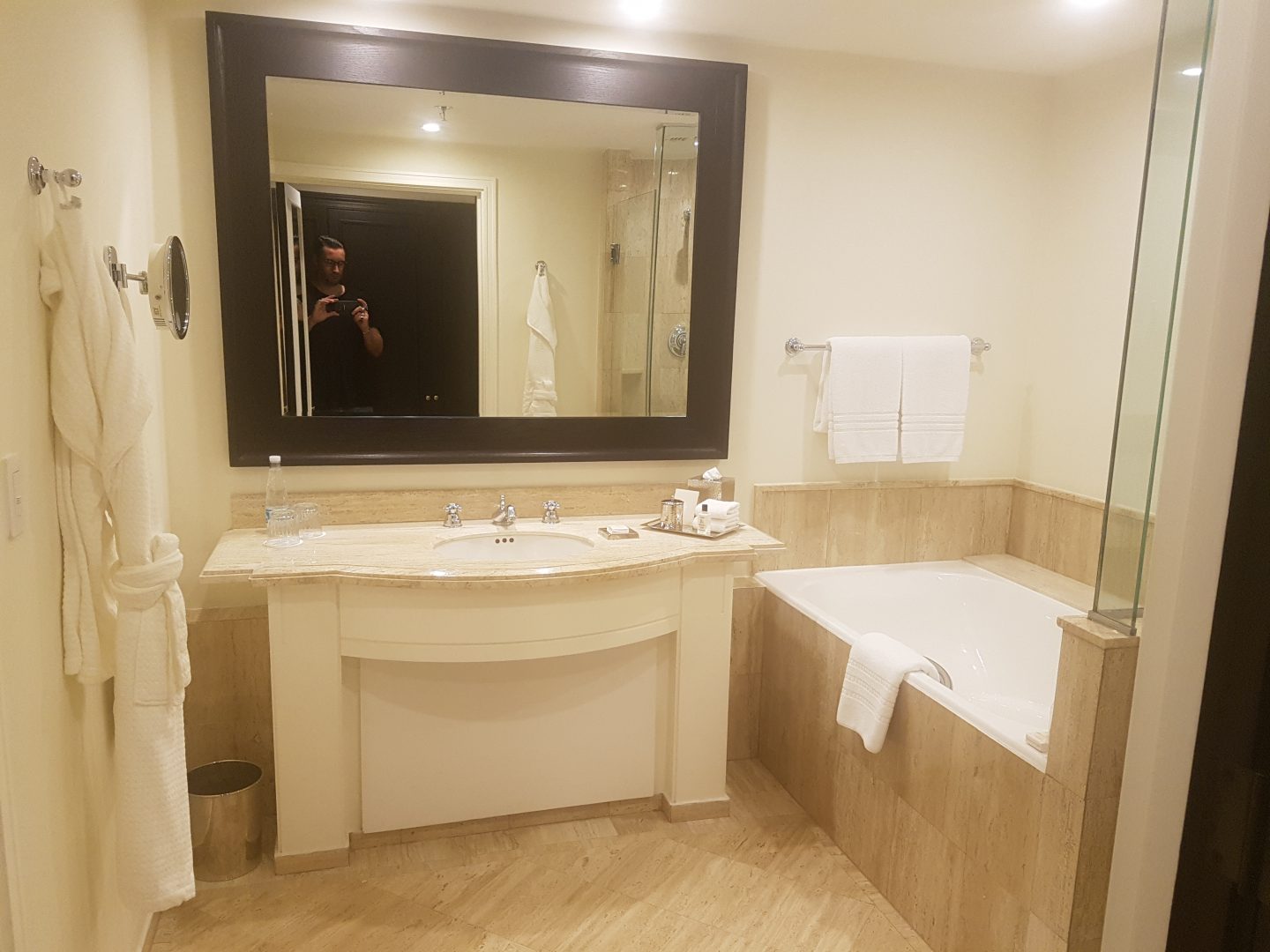 Keen to sample the local cocktails, I headed straight for Fifty Mils.  After discussing my many drinks options with the mixologists I took a seat outside and waited for my drink to arrive.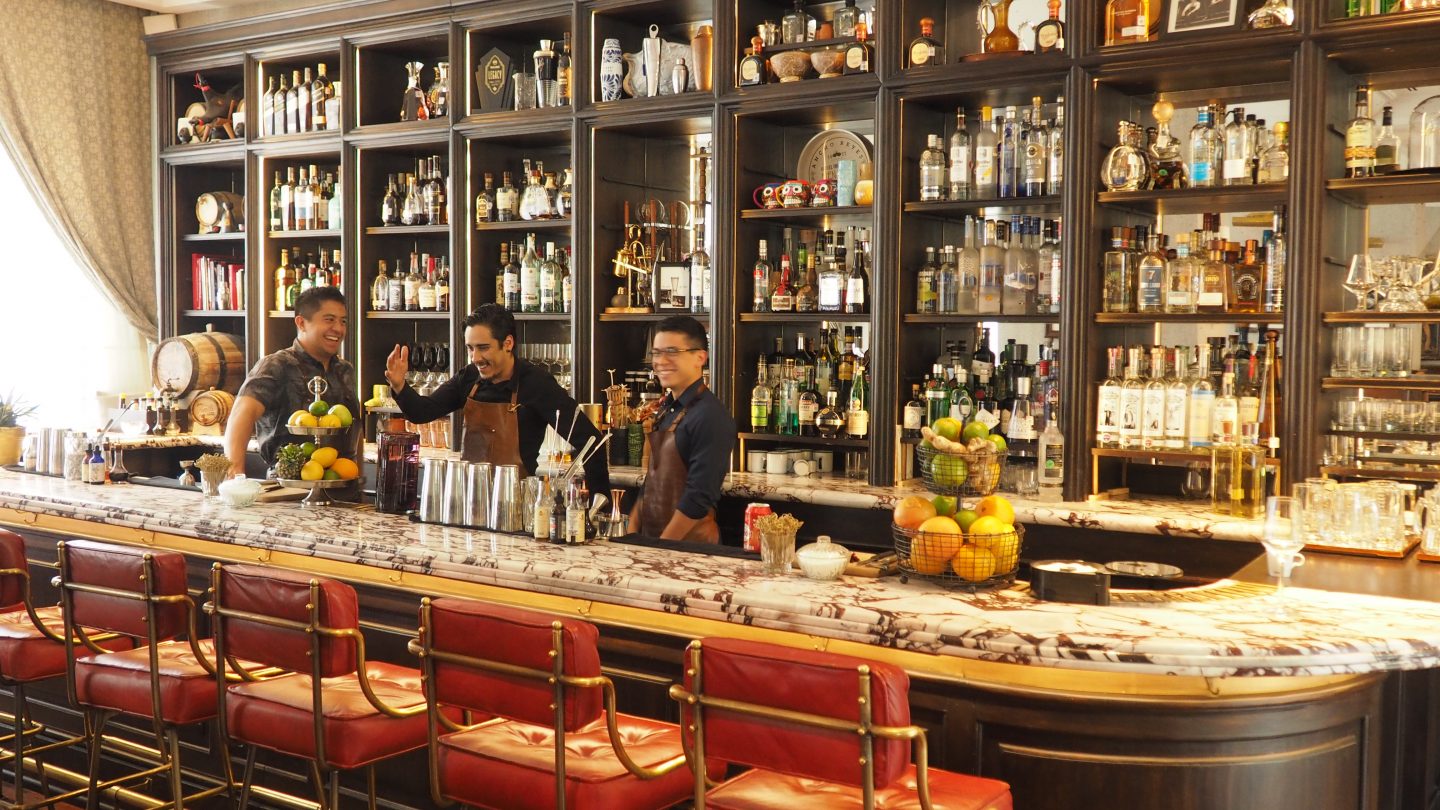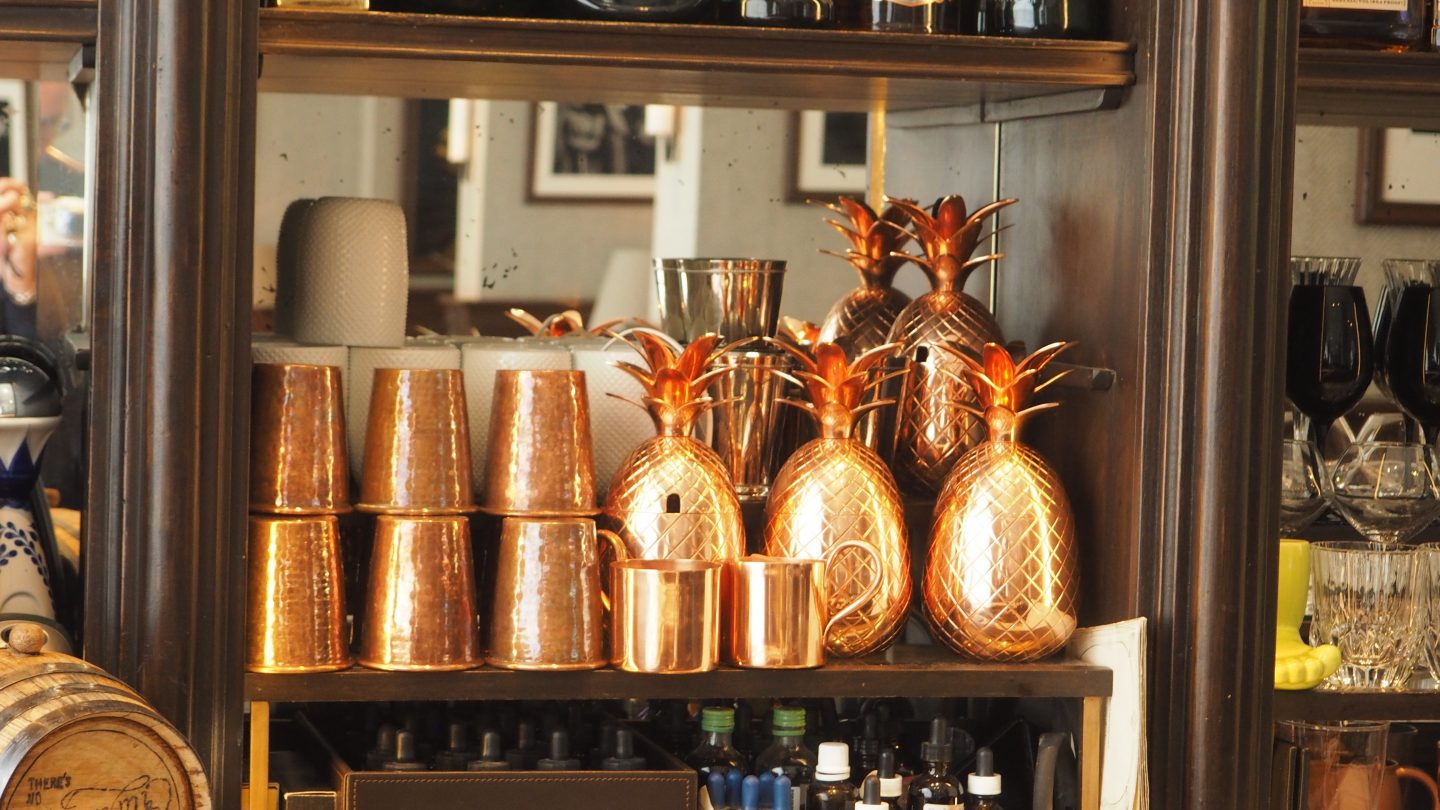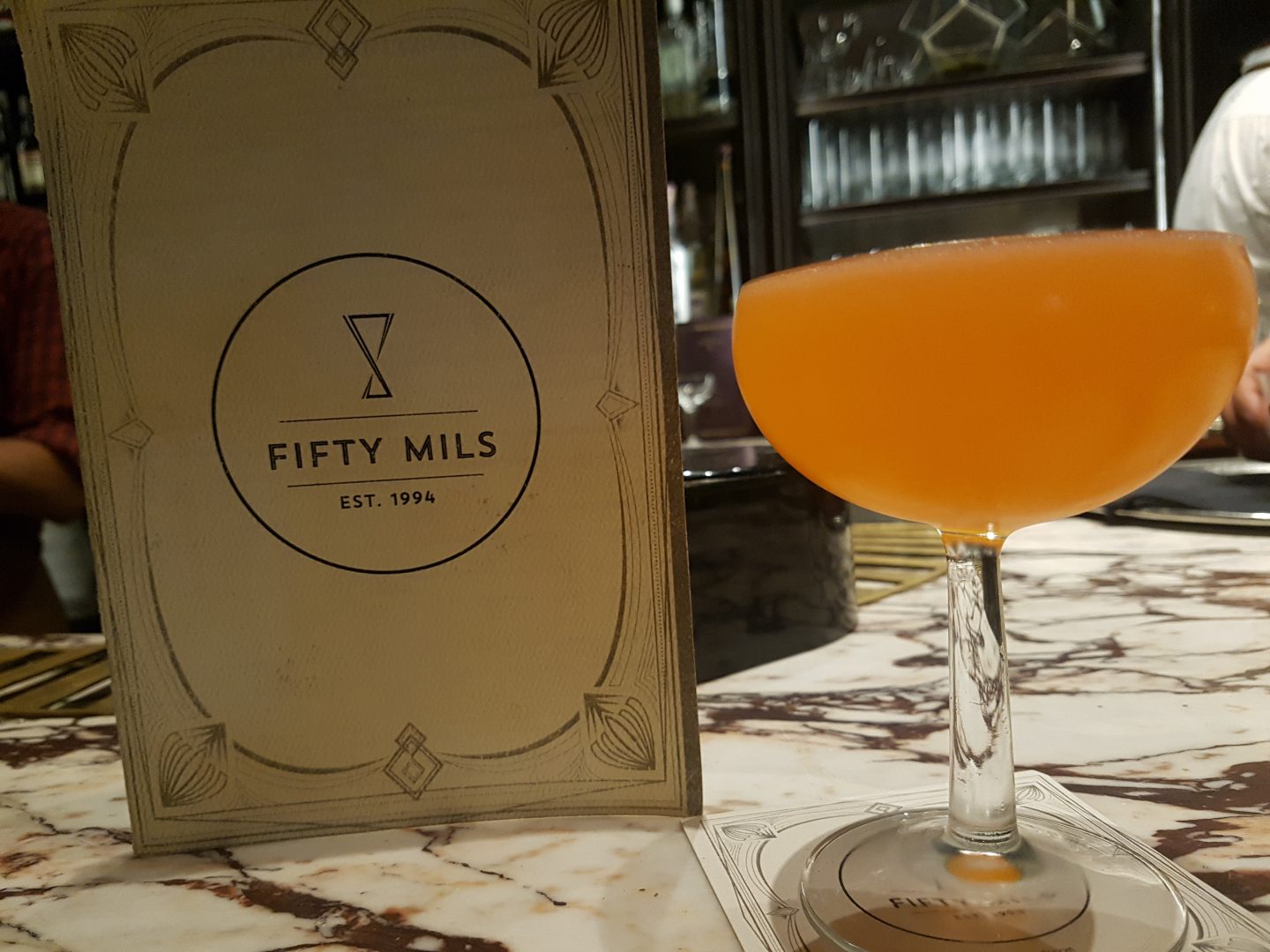 The Fifty Mils Pina Colada or the P.P. Colada was brilliantly presented in a fresh coconut and balanced on an ice bowl. It was well balanced mix of plantation pineapple, soy milk, coconut water, pineapple juice, amargo angostura and pineapple bitter.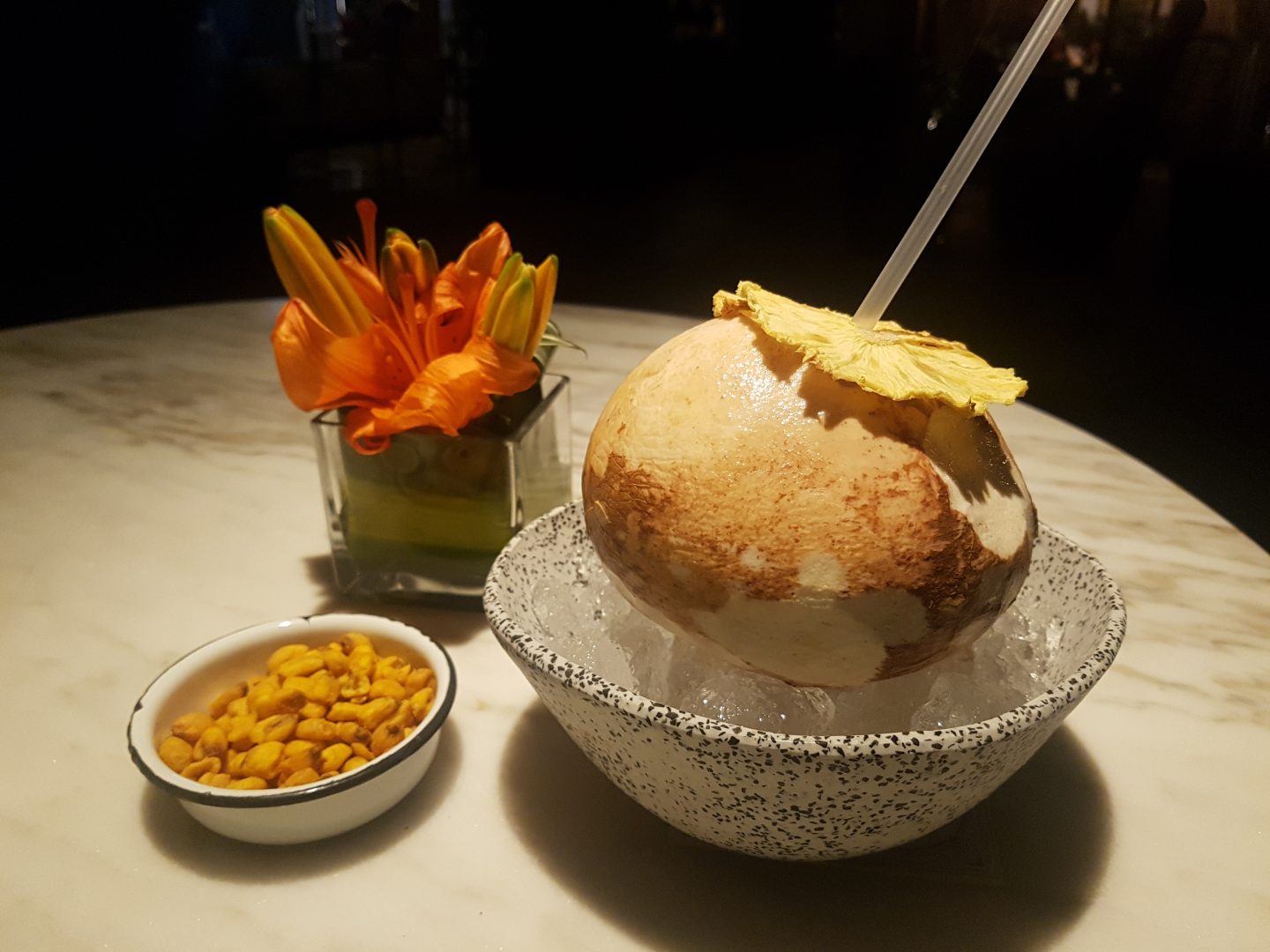 Bar snacks were interesting I have to say. I ordered a side of nachos with Guacamole and they came with fried smoked crickets on top.  Perhaps not for everyone but all they really did was add a smokey crunchy texture which was delicious.  A must try if you visit this bar.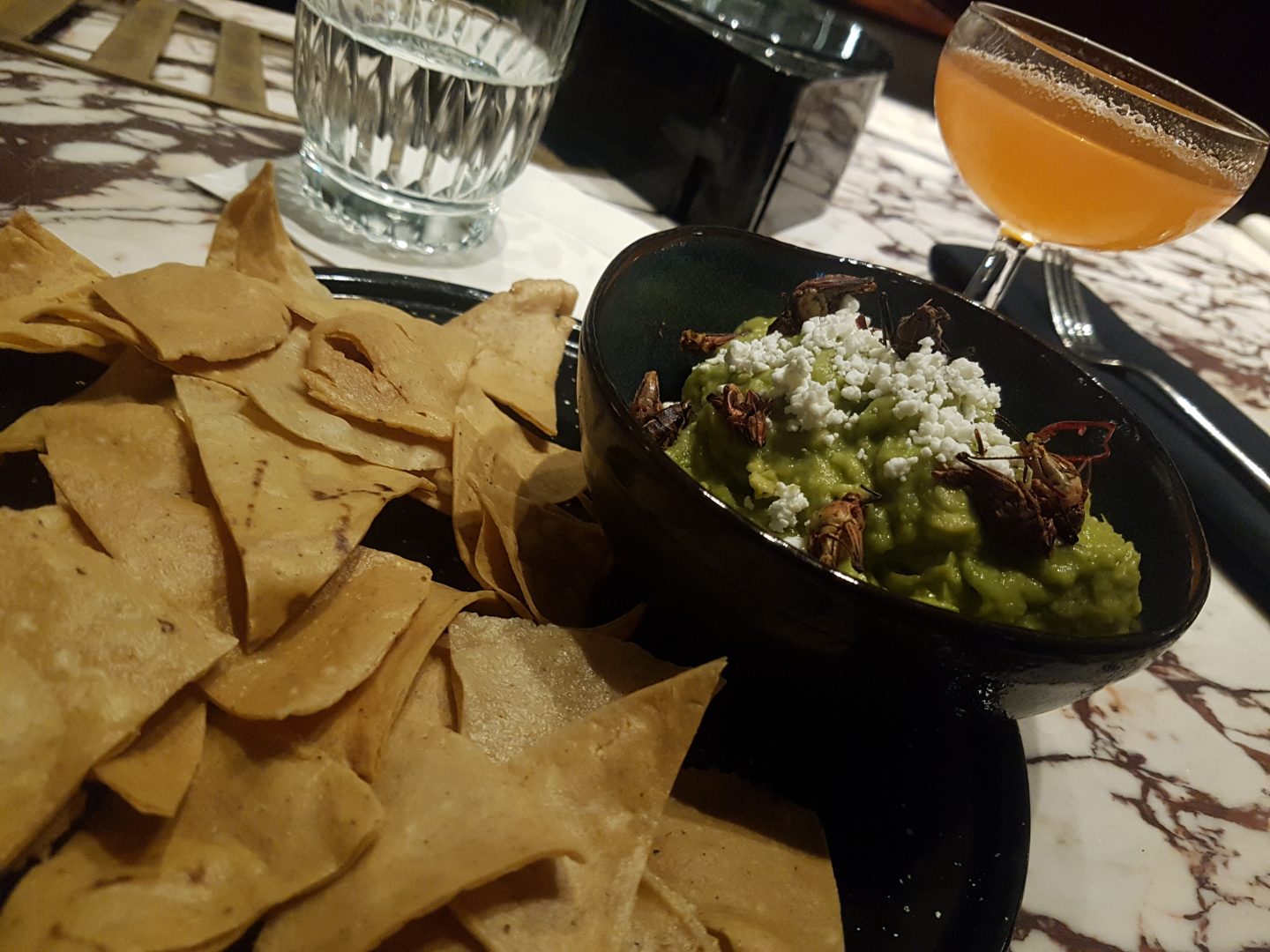 The Negrocho came highly recommended to me, but as it was the bars version of a Negroni and filled with Bacardi 8, campari, martini rosso, Perru bitter chocolate, and aged Cynar, I have to say it wasnt my favourite.  My sweet tooth just doesn't like Negroni's Im afraid.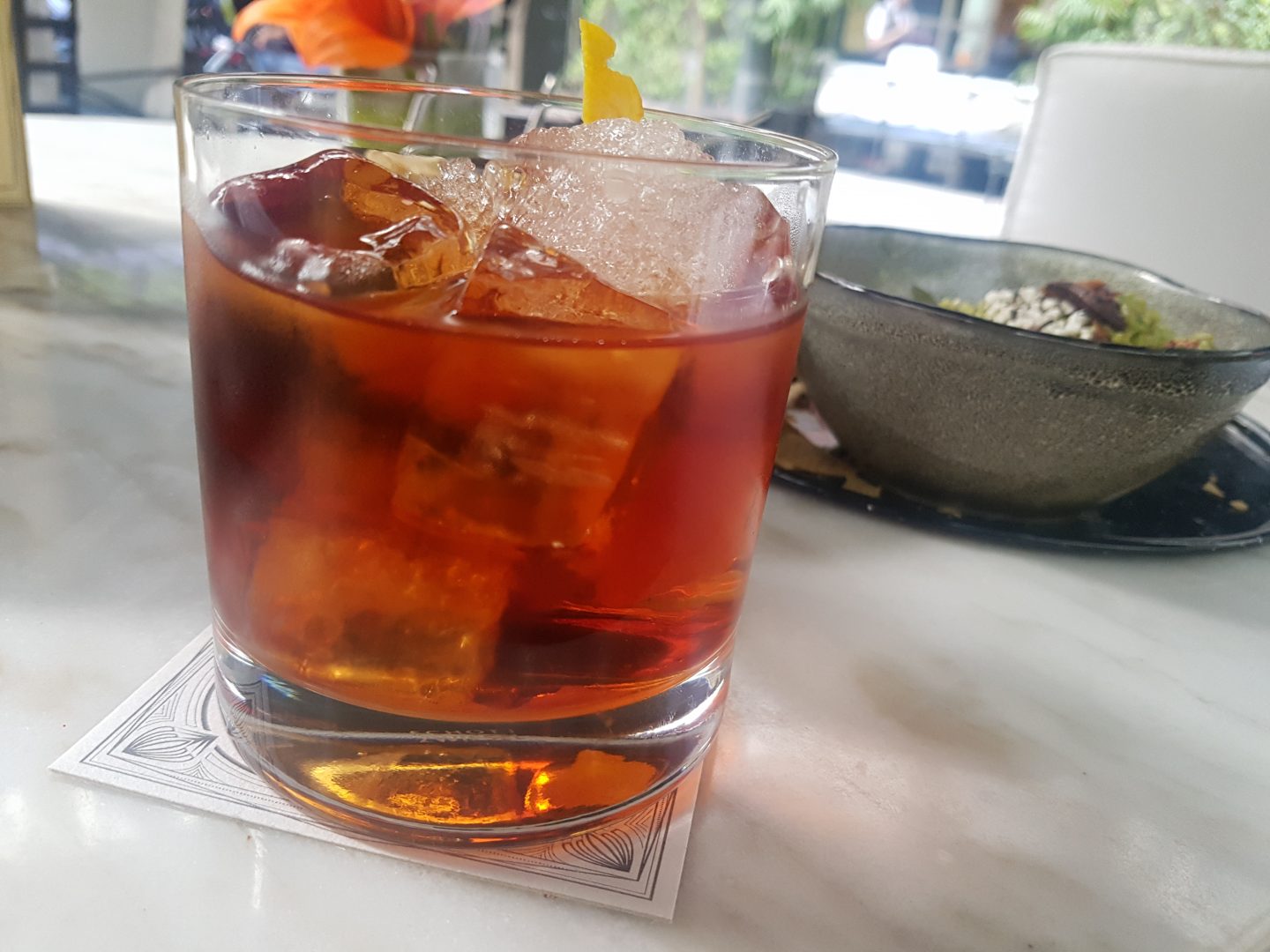 This tin cup cocktail was my favorite.  Its called Billy the Kid and is a tasty mix of Bourbon, vodka, caramel tea, cinnamon syrup, lemon and angostura bitter.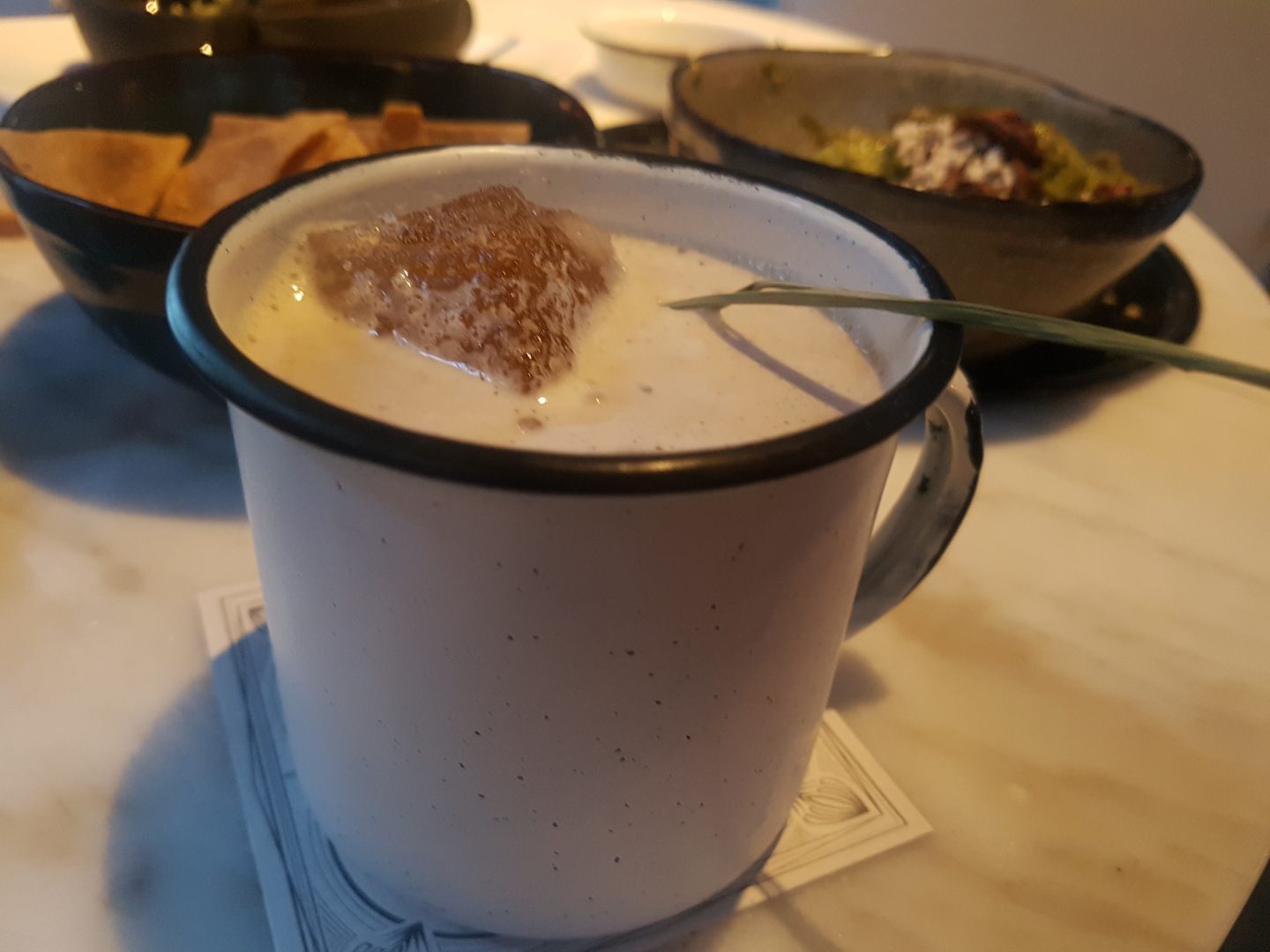 Following the snack I fancied something sweeter so tried the ice cream snickers bar.  A very sweet bar crammed full of chocolate, nuts and caramel.  Beautiful!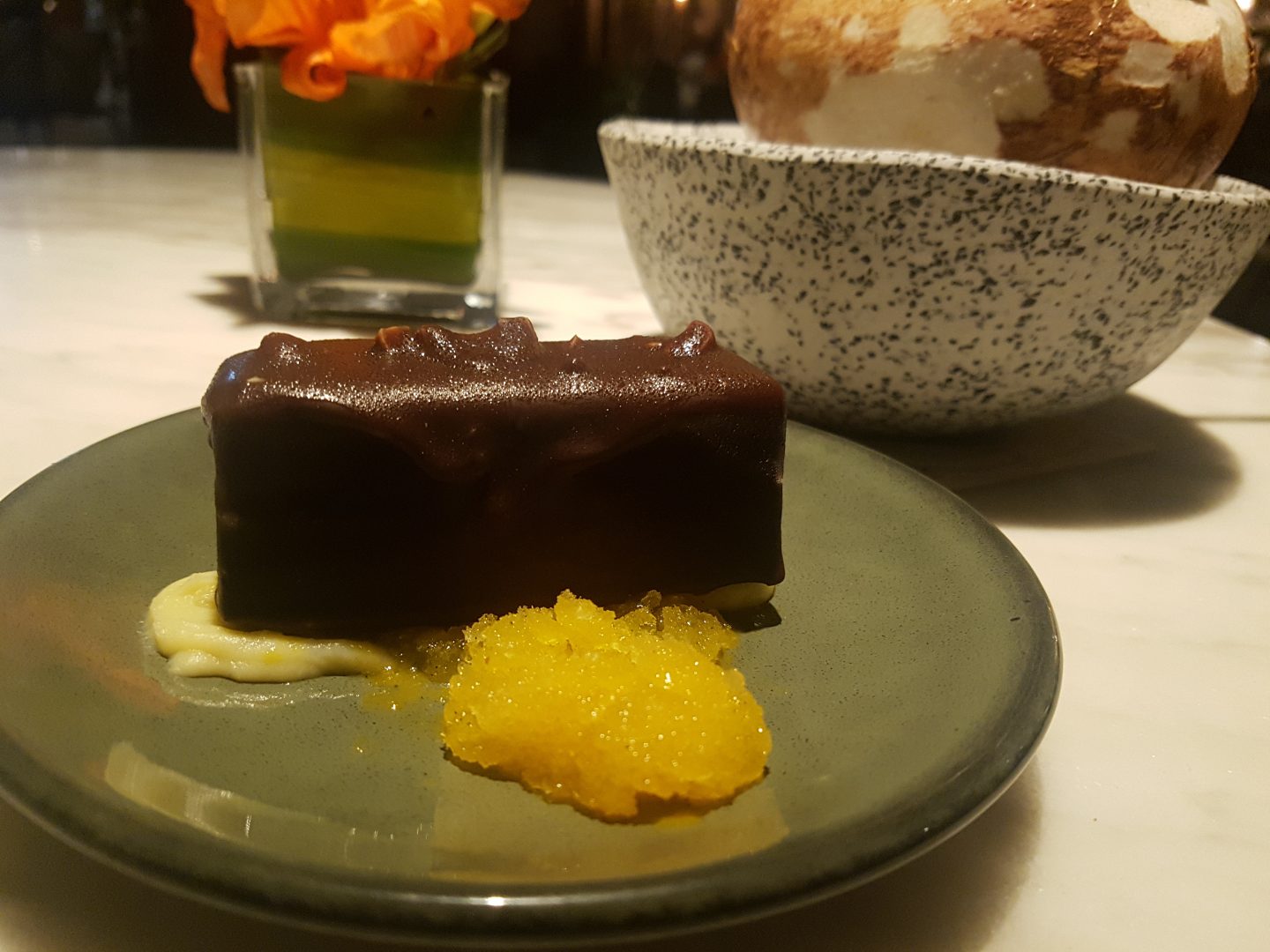 Wanting to take in some of the sights of Mexico City, I headed out of the hotel and into the local park.  Not just any old little park but an impressive Bosque de Chapultepec garden that housed a market, botanical gardens, a castle, zoo and an anthropology museum showcasing artifacts from as far back as the ancient Maya civilization.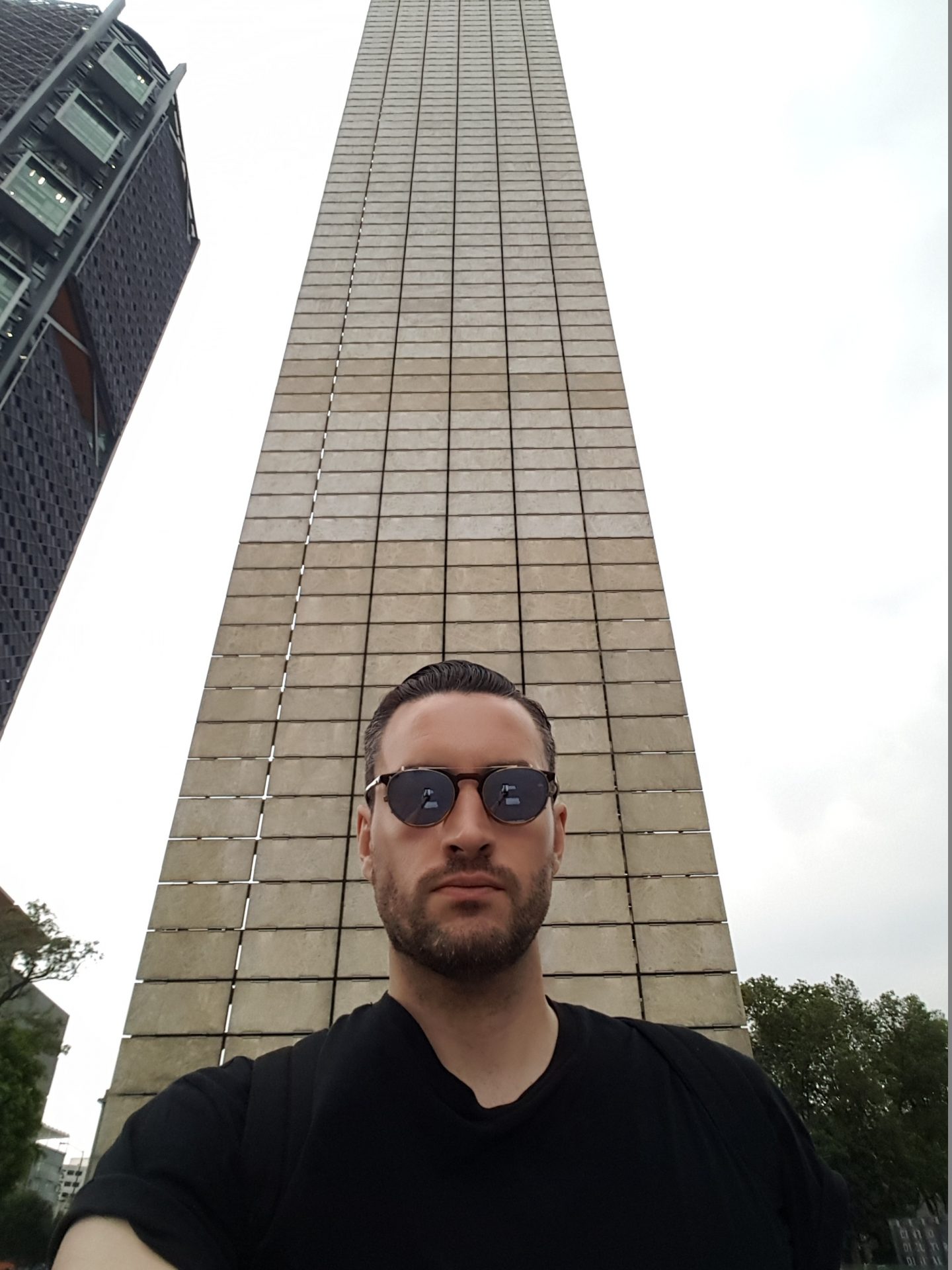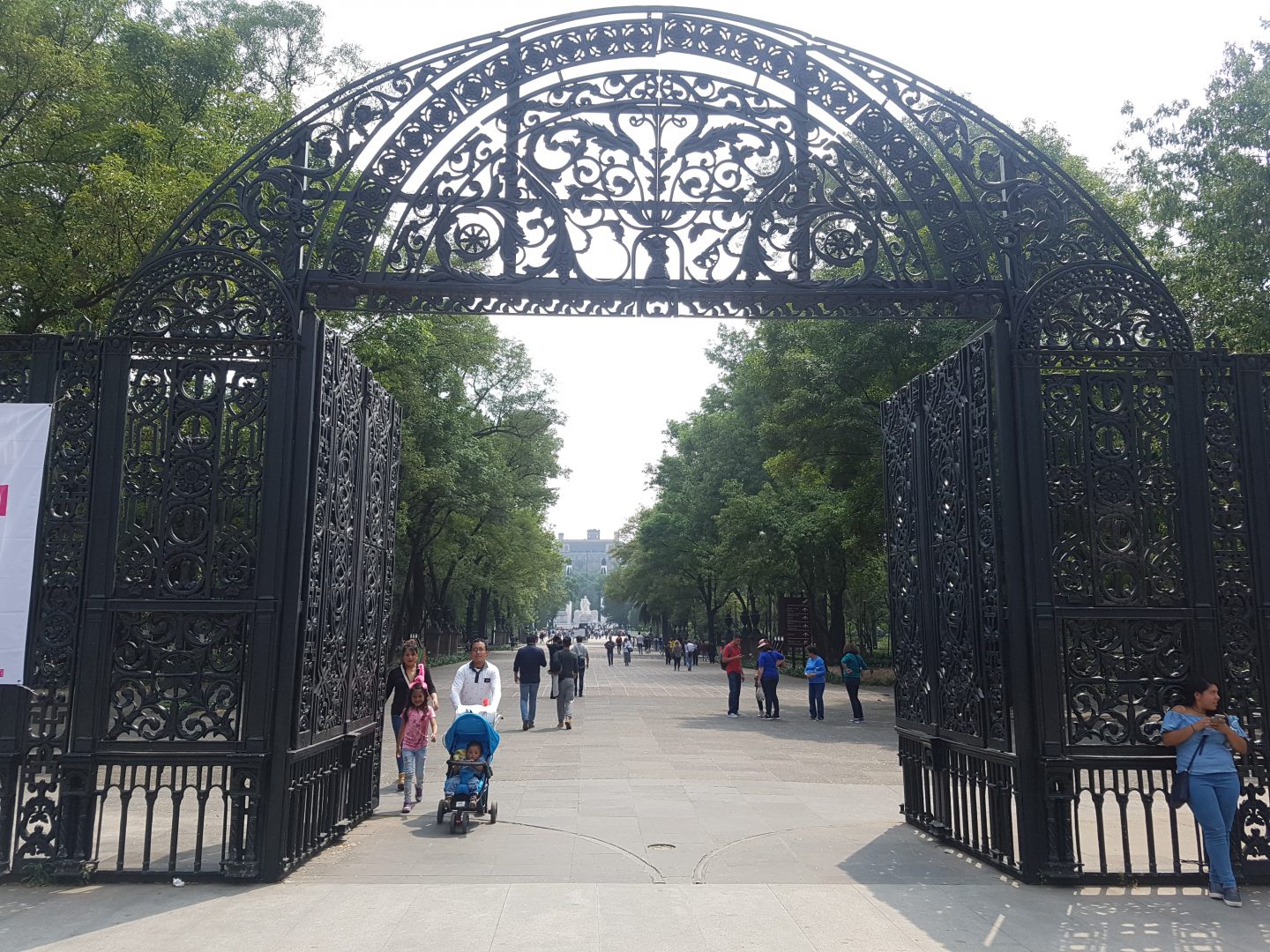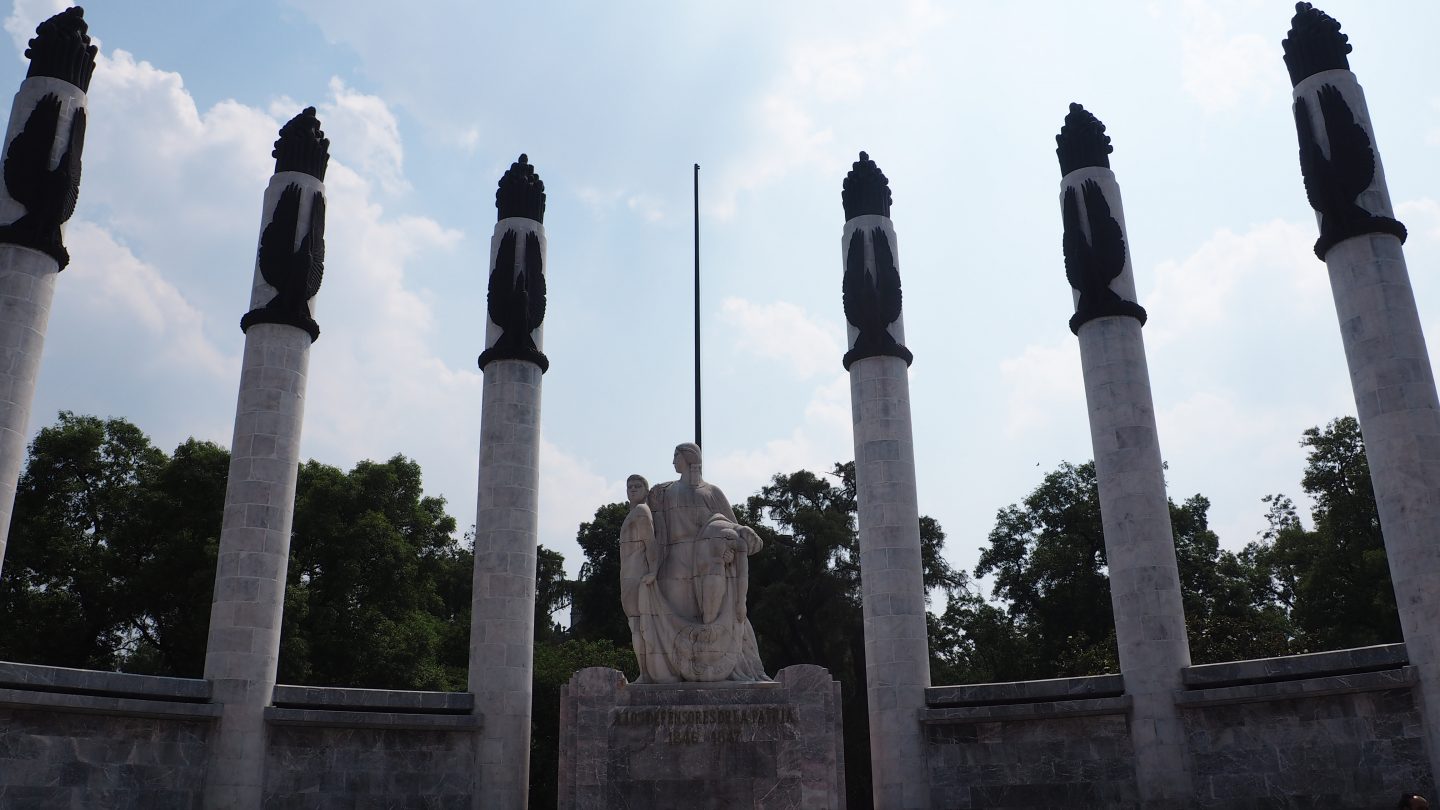 I headed for the museum as it had great reviews and I wanted to see some Mexican history.  After passing through the entrance you are greeted by an amazing central courtyard with a huge man made rain tower.  This was history, but something that really was incredible to stop and watch.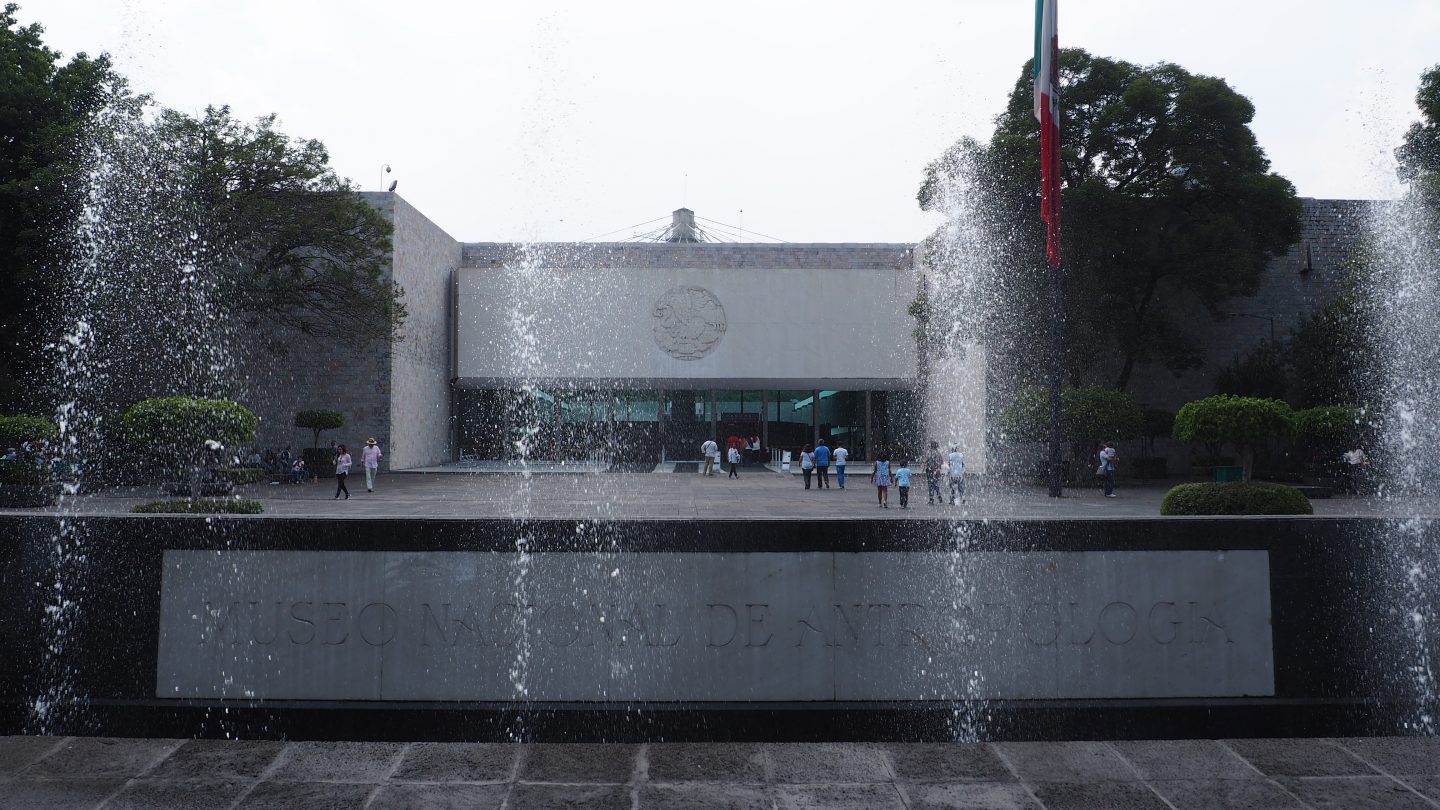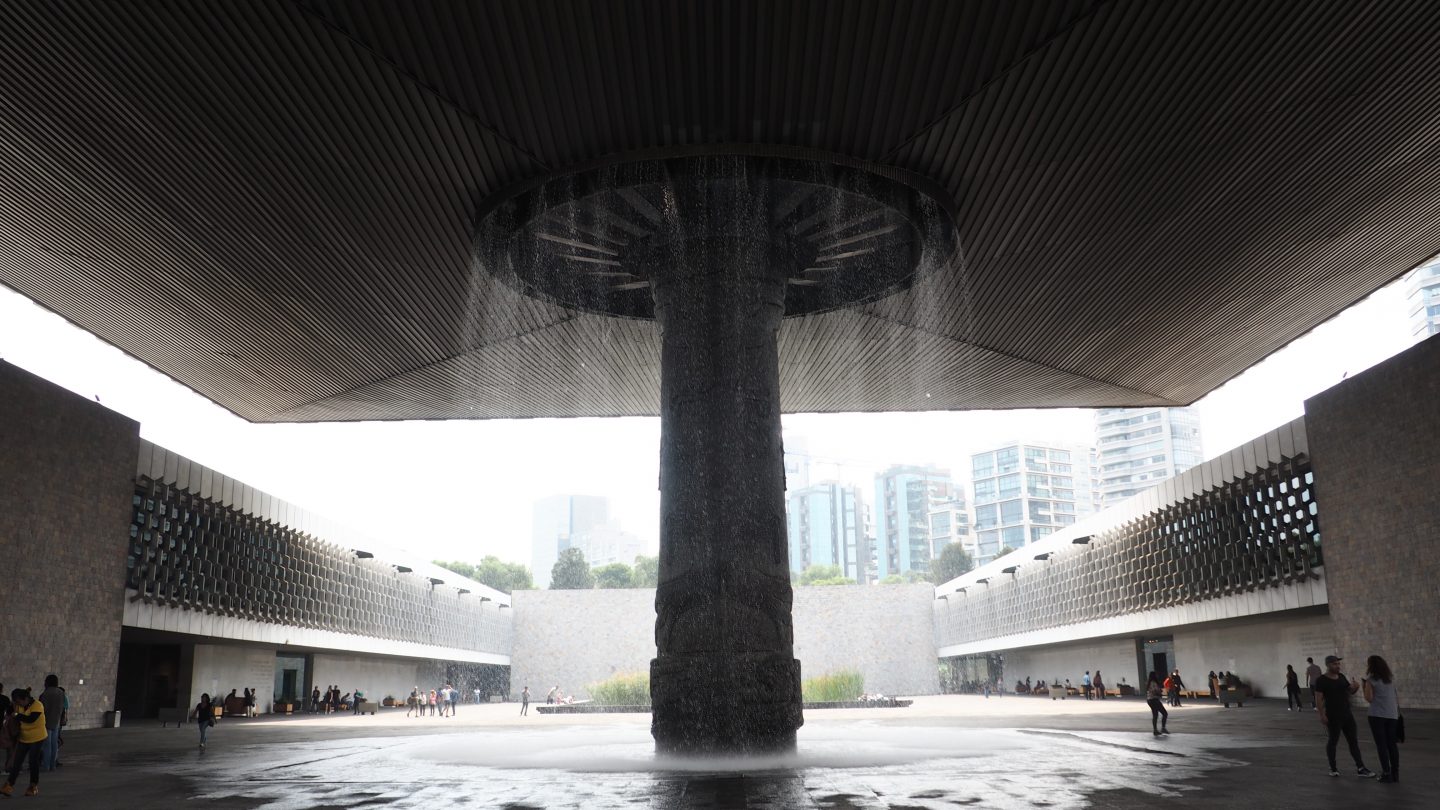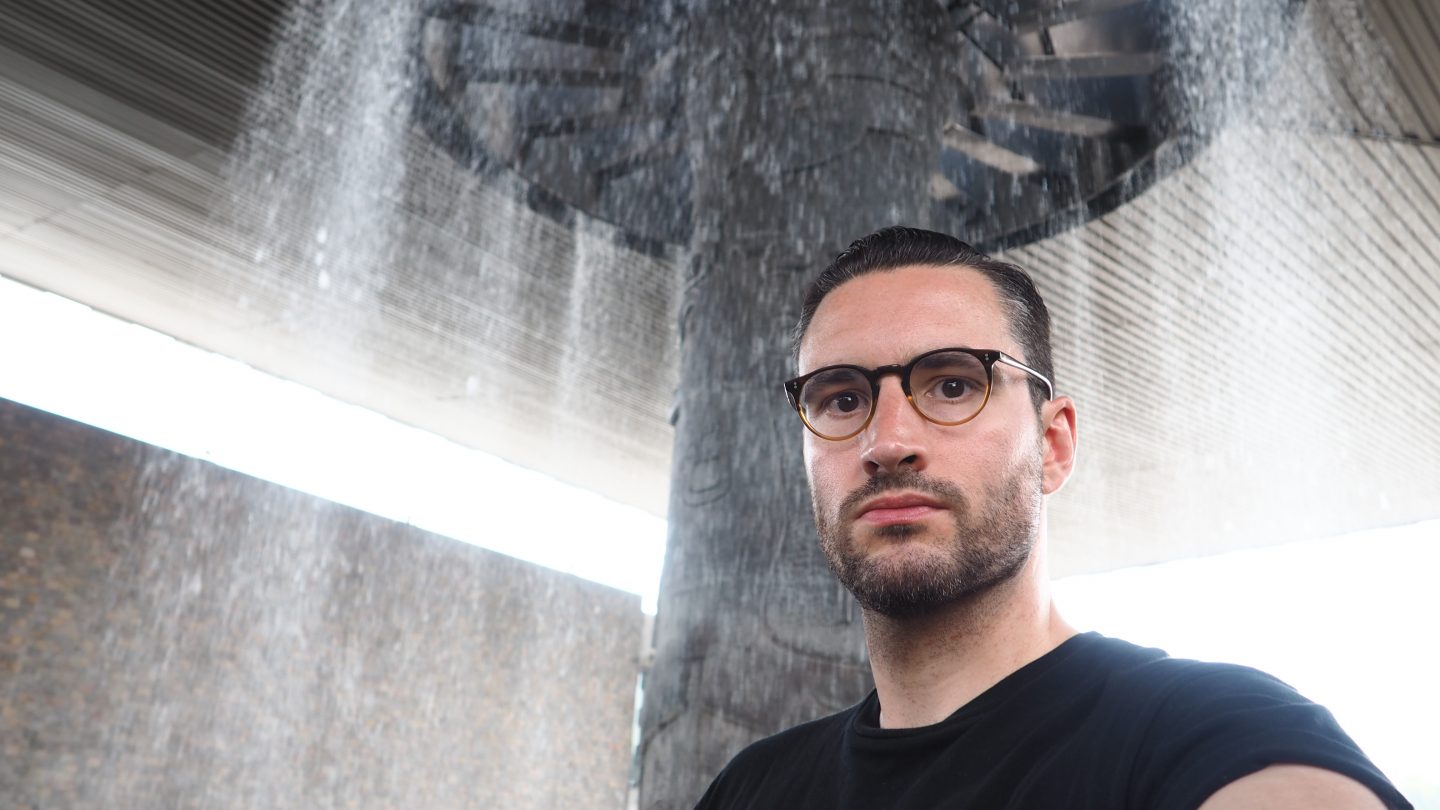 The museum has a number of different sections with a lot of interesting things to see.  I spent a good couple of hours in there learning about the Mayans and their ancient beliefs.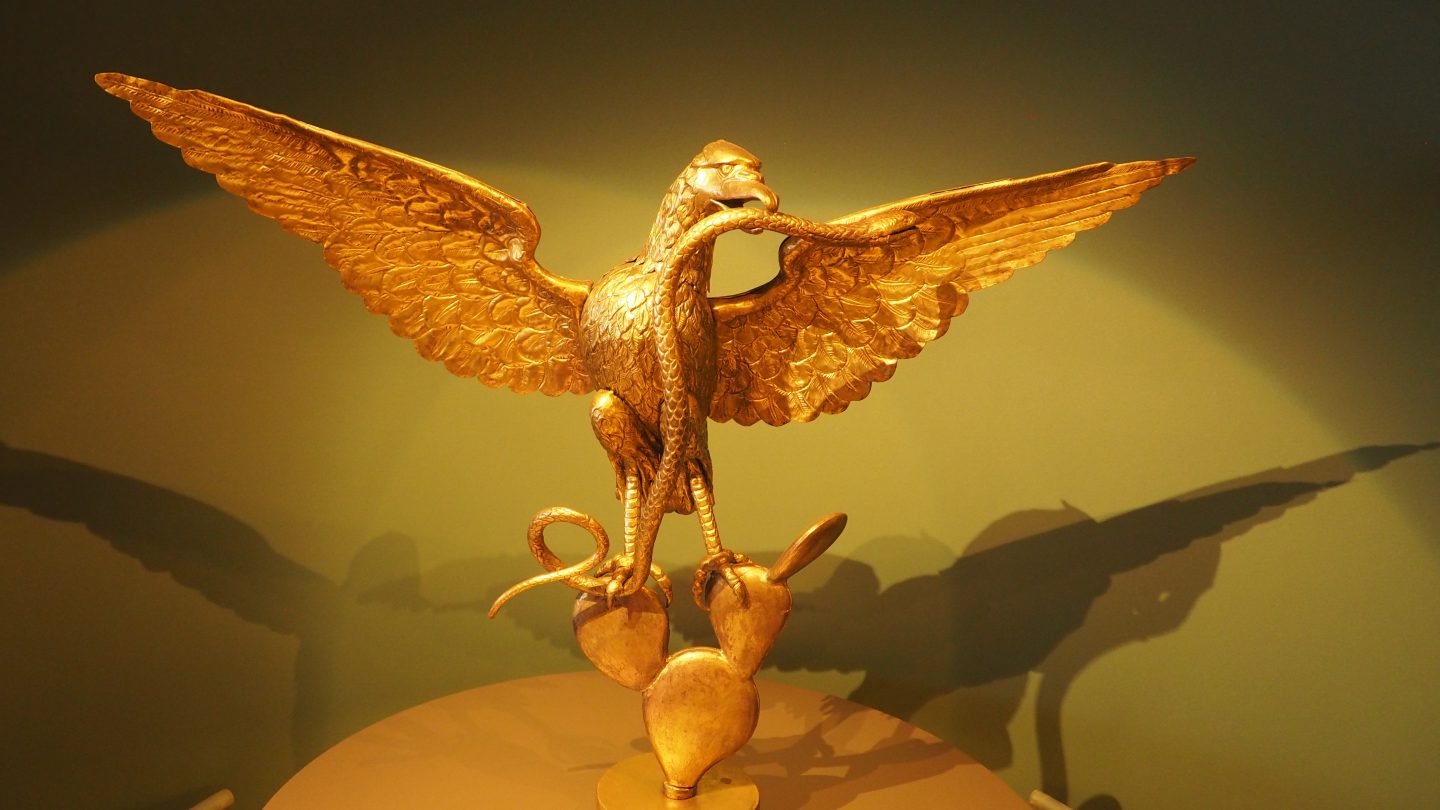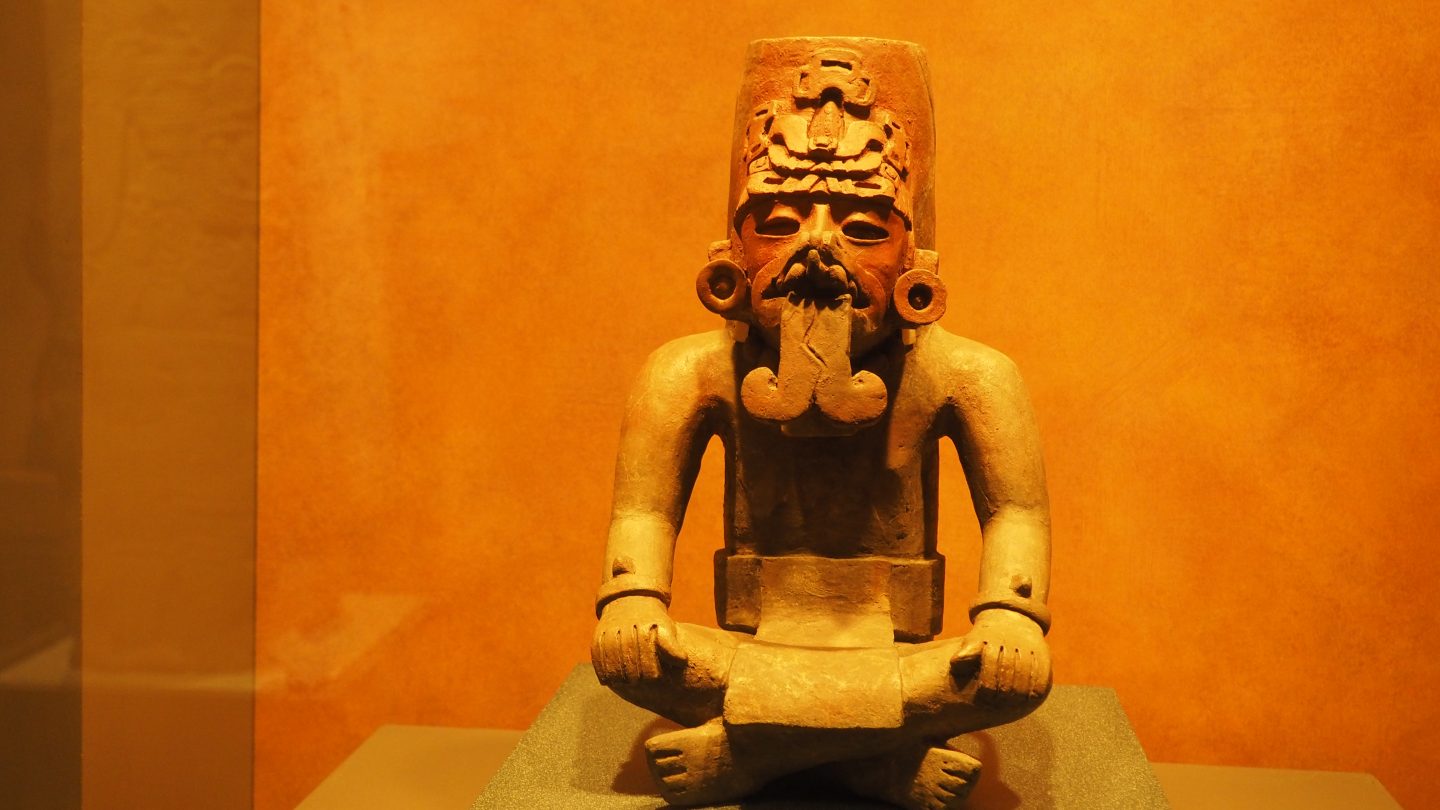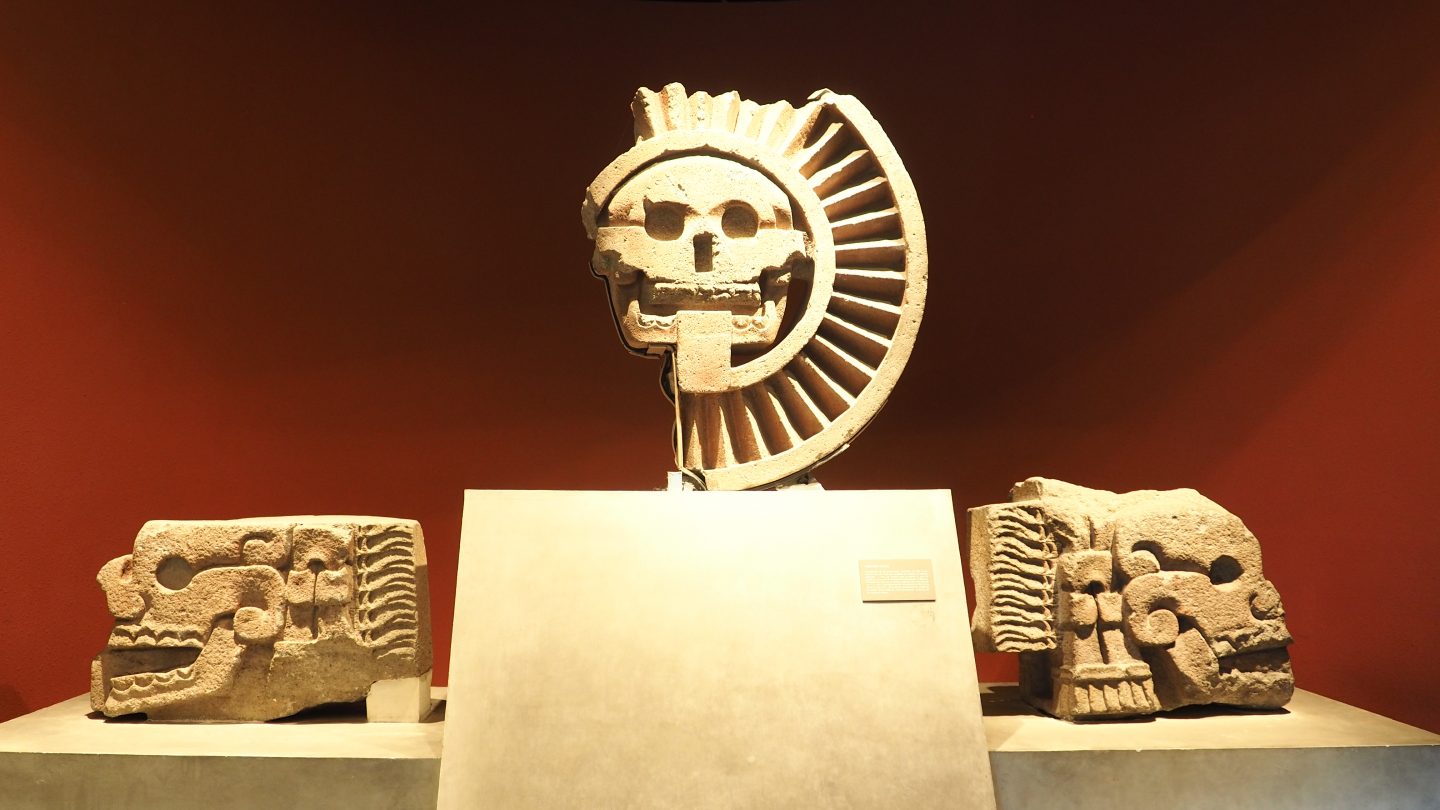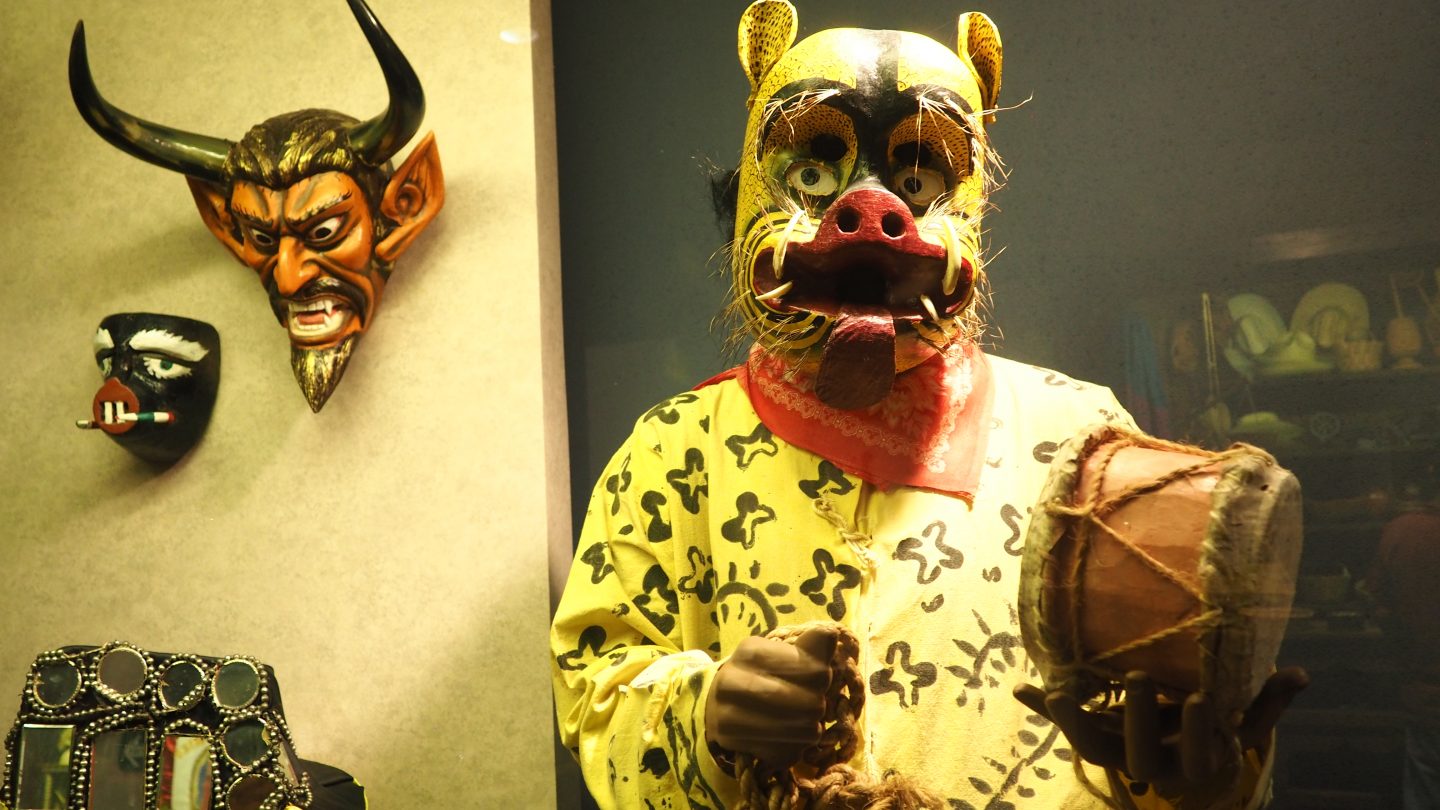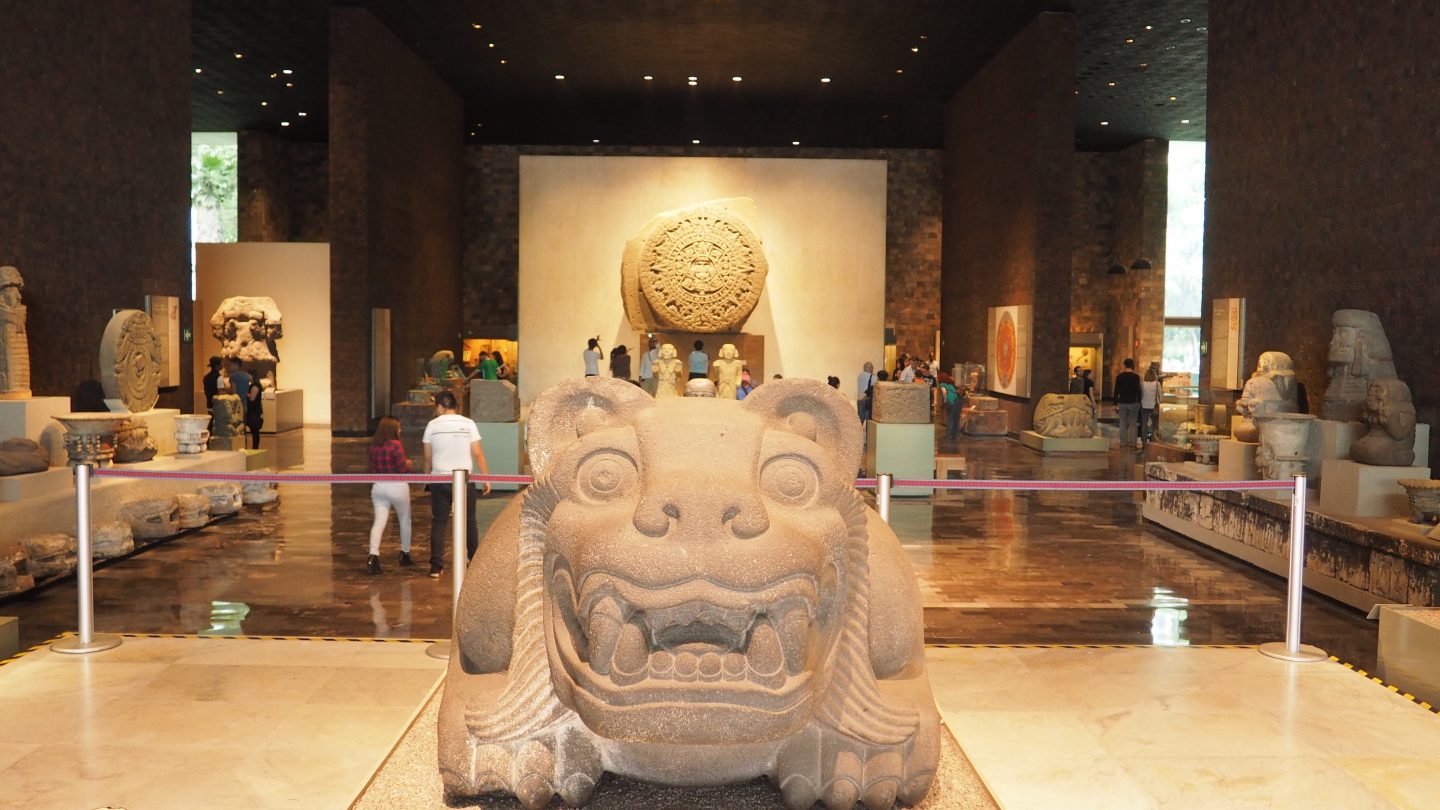 Afterwards I headed to the gifts shop and picked up a couple of his and hers Mexican Day of the Dead Skeletons.  Something to remember the day by and a bit of fun.