Another season another suit to go with it, this is the way I try to keep the relatively sunny days are starting to fade and the lust for bright shades are beginning to dwindle out.
I have a fare few navy suits at my disposal which is great for an all season outfit, but it's time to switch it up every often. And so it's back to the boys at Dobell for a nice new season number, to mix up the wardrobe tones.
My new choice of suit was a little more on the monotone side, switching into a grey skinny suit with a check detailing in the fabric. Thought I was going to be conventional boring for a minute didn't you? But thankfully the check detail helps to break everything out a bit, adding more definition to your look.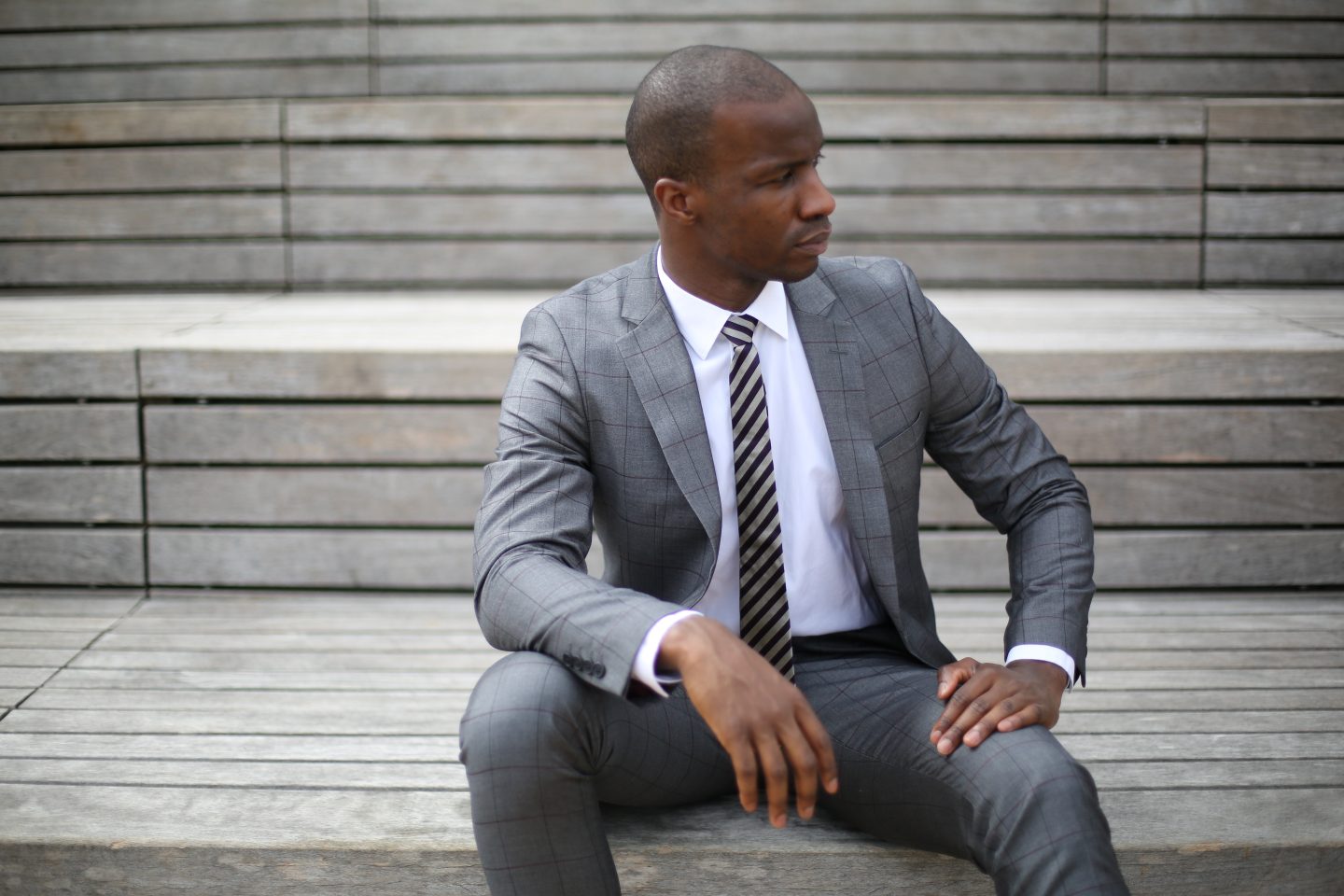 Construction
Nothing beats a lightweight feel suit, something that you can chuck on and not feel like you've just stepped into a knight's suit of Armour. The 2 piece is a bit more of the conventional and safer in my eyes, add in the notch lapel for the more contemporary look and the jacket gets a tick for doing its job.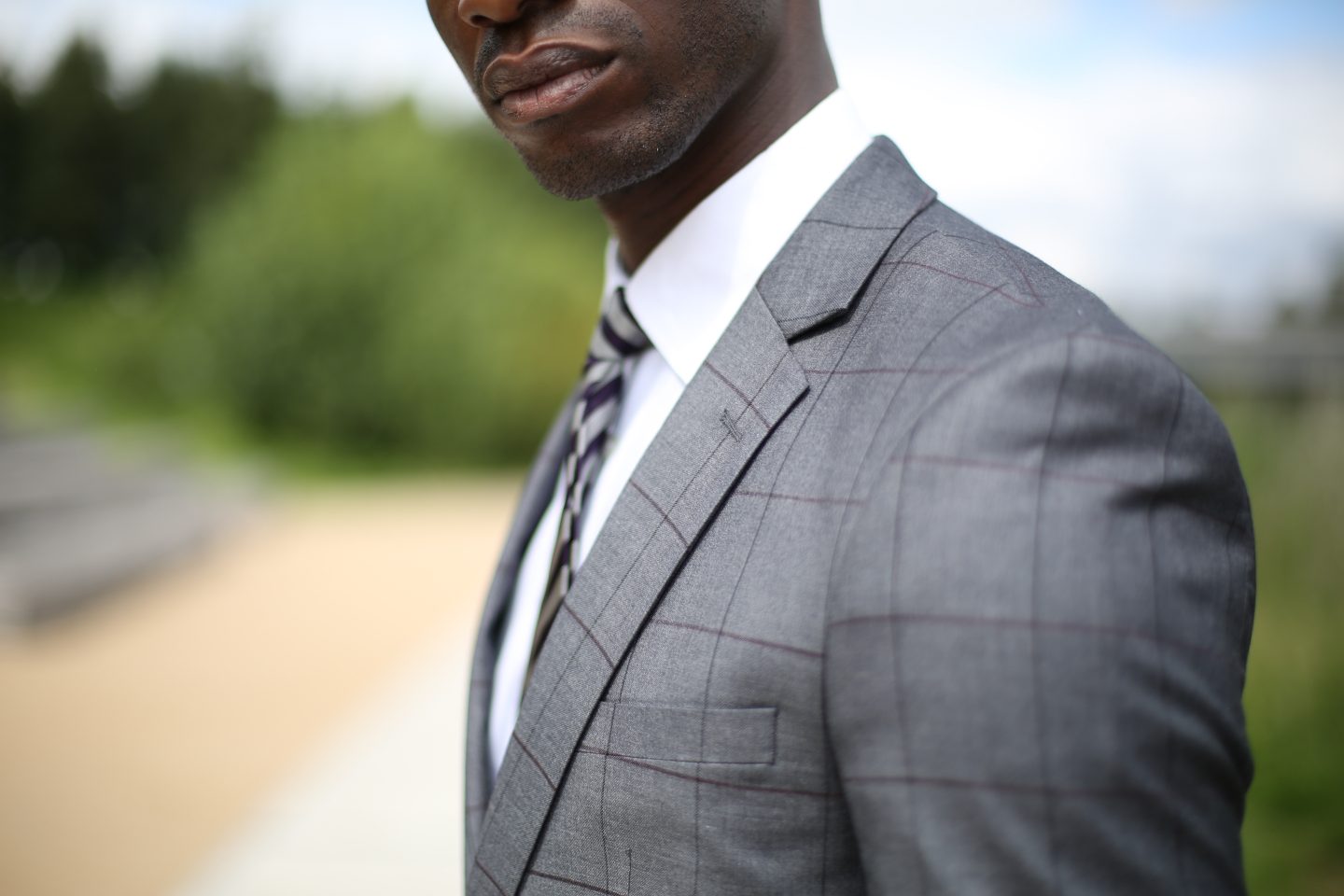 Perks of the notch lapel over any others is its all-rounder effect. It's a more versatile type of lapel to go for and one we should all have in our wardrobe. With a Dobell notch lapel jacket you can wear it to the office, to dinner or even to the bar, the choice is yours.
Fit
I'm that odd body type with too much shoulder, but not enough waist and in result, suit buying is such a challenge! The decision this time went to the Dobell skinny fit, just so I can test whether the fit works for me or not.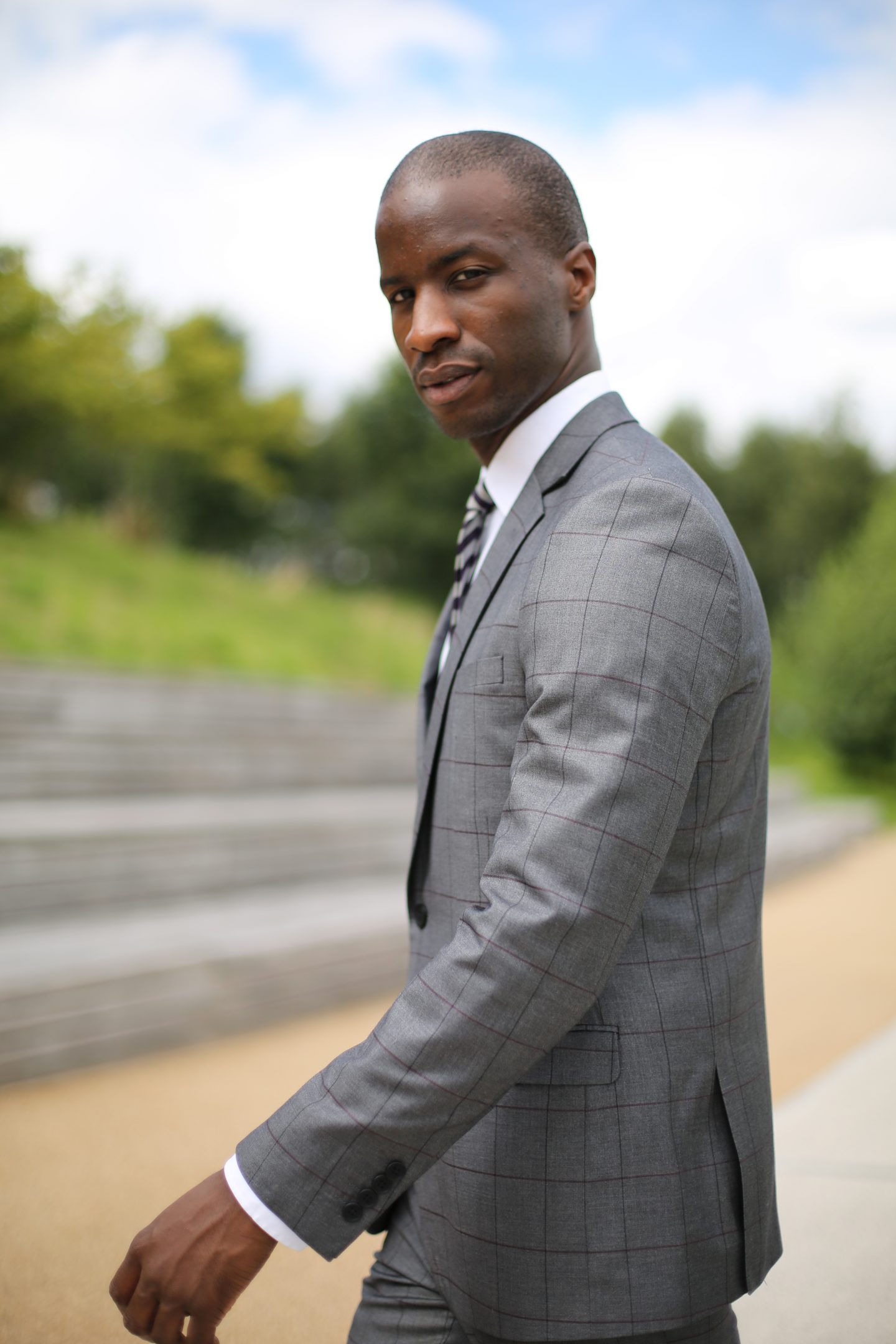 From a jacket point of view, this is where the biggest challenge really lies, as I can always sacrifice a bit of leg day at the gym to get myself into the trousers (the things we do for fashion). Overall fit is good with not too much argument between my shoulders and the jacket stitching.
Trousers bear in mind are a skinny fit, which is always a bit of a Russian roulette. Now someone who is quite a fan of his cycling, as well as being partial to a few days of squats & lunges, the whole concept of skinny trousers is almost forbidden. But give it up for good I just can't and fortunately I don't need to yet either. The Dobell skinny fit is adequate enough to be humanely wearable (phew!), wide enough on the thighs, without too much hang on the calf.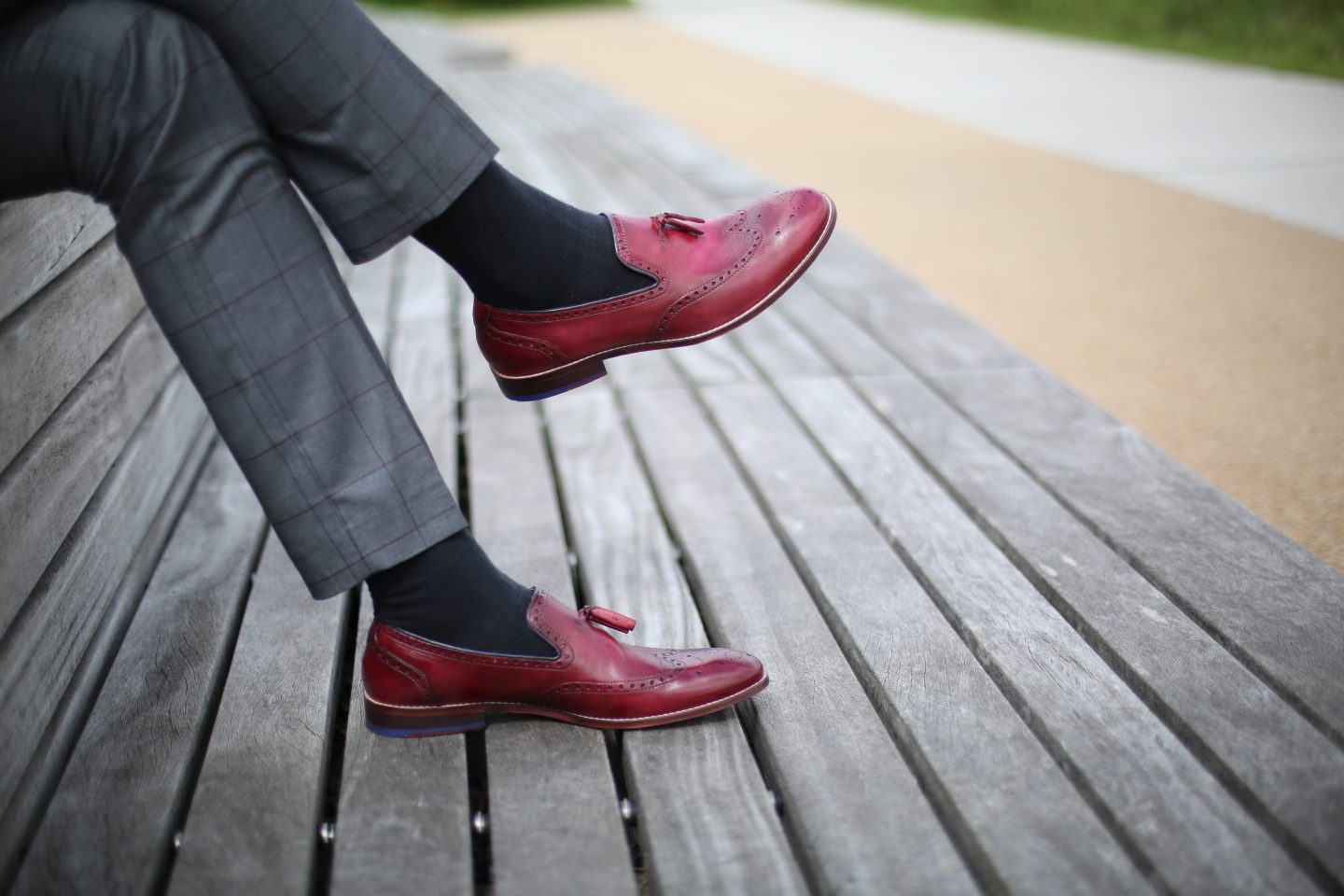 My usual plan of action is to go for a size up, where the normal size choice is often too tight with 'skinny' bottoms. This time I went for my own size for once, (because I like to take a risks) and don't have that burning, blood restricting passion to take the trousers back. So 10 points there Dobell.
I'm enjoying the shade and detail of this Dobell Grey with Burgundy Check Skinny Fit Suit There are a variety of suits available in all sizes, prices, styles, colours and now fits. So if the wardrobe needs a refresh, go and take yourself over to the Dobell website now.