In our conquest of trying all the best grooming products out in the market, it was time to feast our eyes on the skincare range from Anthony.
Anthony first of all is actually a person which when I think about it a little more, isn't actually a real surprise to me. Yes Anthony Sosnick is the founder of this brand of skincare, whose frustrations as a consumer led to him bringing out a prestige range of grooming products for men.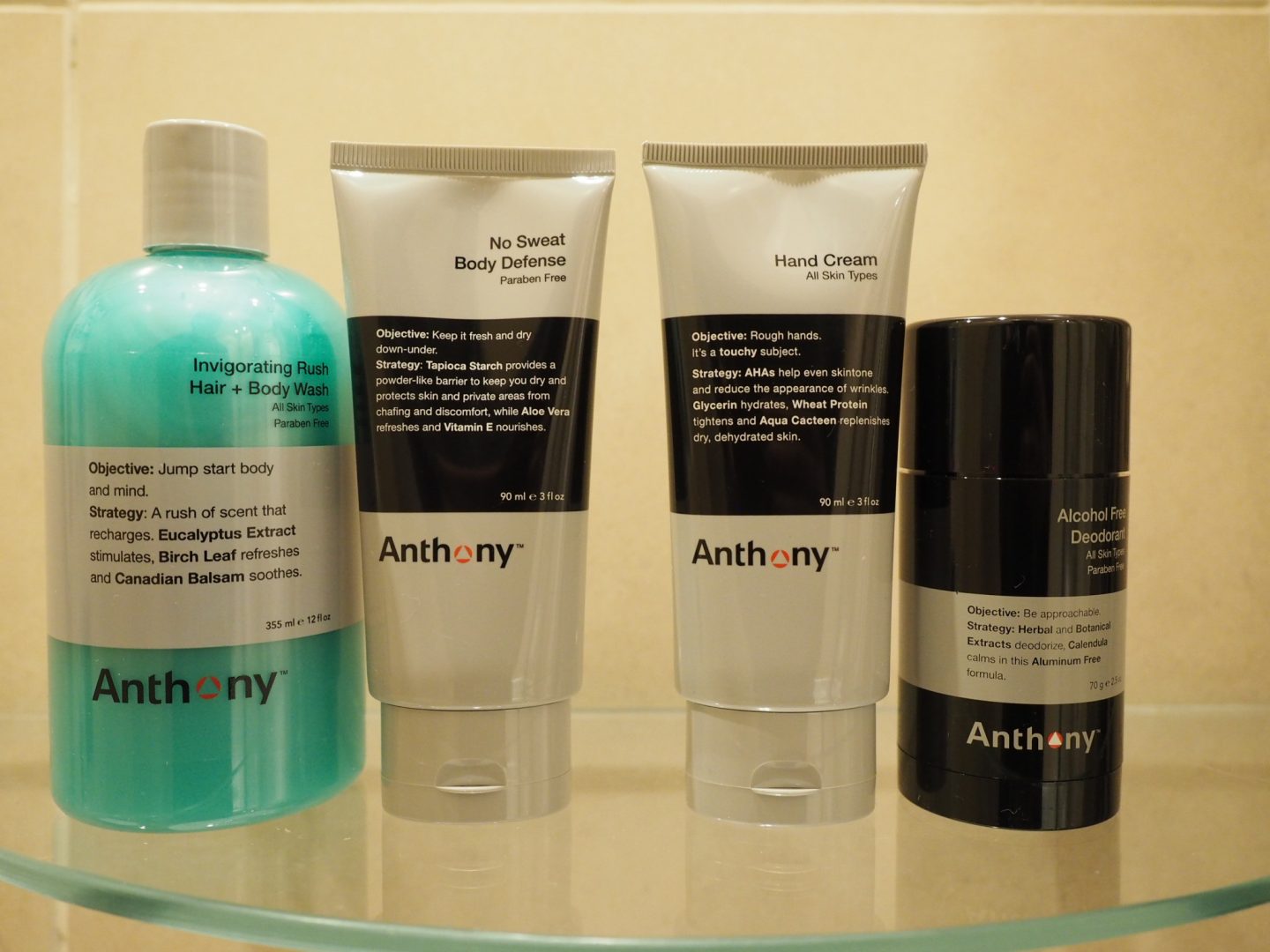 Having heard about Anthony for some time now we had a chat with our friends at MMUK to pick out some of our most wanted bits from the Anthony Skincare range. So without further ado, below is out best bits and why:
Anthony Invigorating Rush Hair & body wash
Thought it was only right to start with the body wash as it's a day to day essential. An award winning 2-in-1 invigorating rush hair & body wash, that cleanses and conditions the hair and body in one go.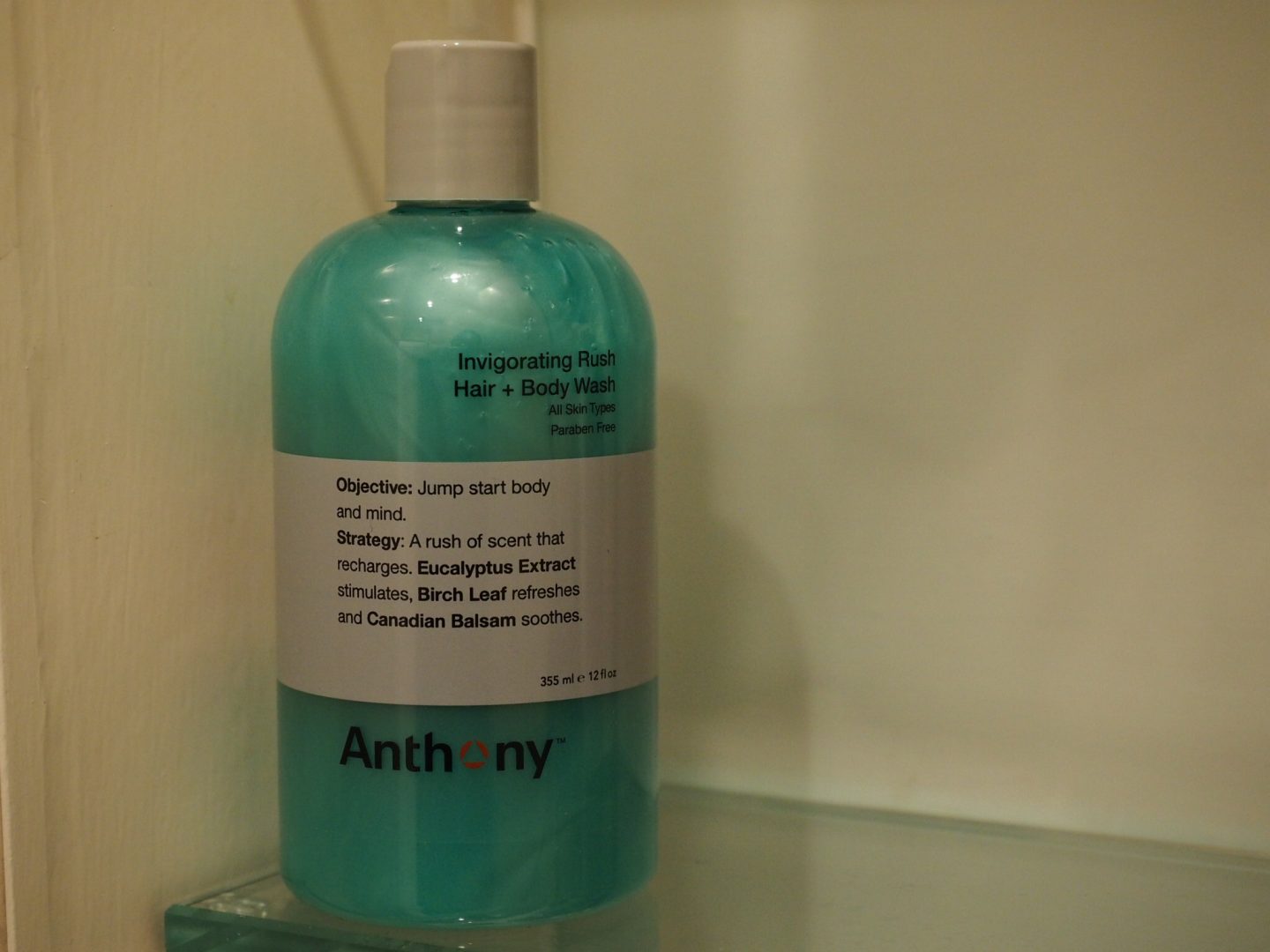 On top of that its invigorating (as the name obviously suggests) with a recharging scent of eucalyptus, mixed with birch leaf to refresh you and Canadian balsam to sooth. If ever you needed a wakeup call well, here it is gents.
Anthony Alcohol free Deodorant
Next up is another obvious one for me because after you've washed up, you've got to freshen up. As much as deodorant sprays are good, a good old fashion roll on is always most effective in my eyes.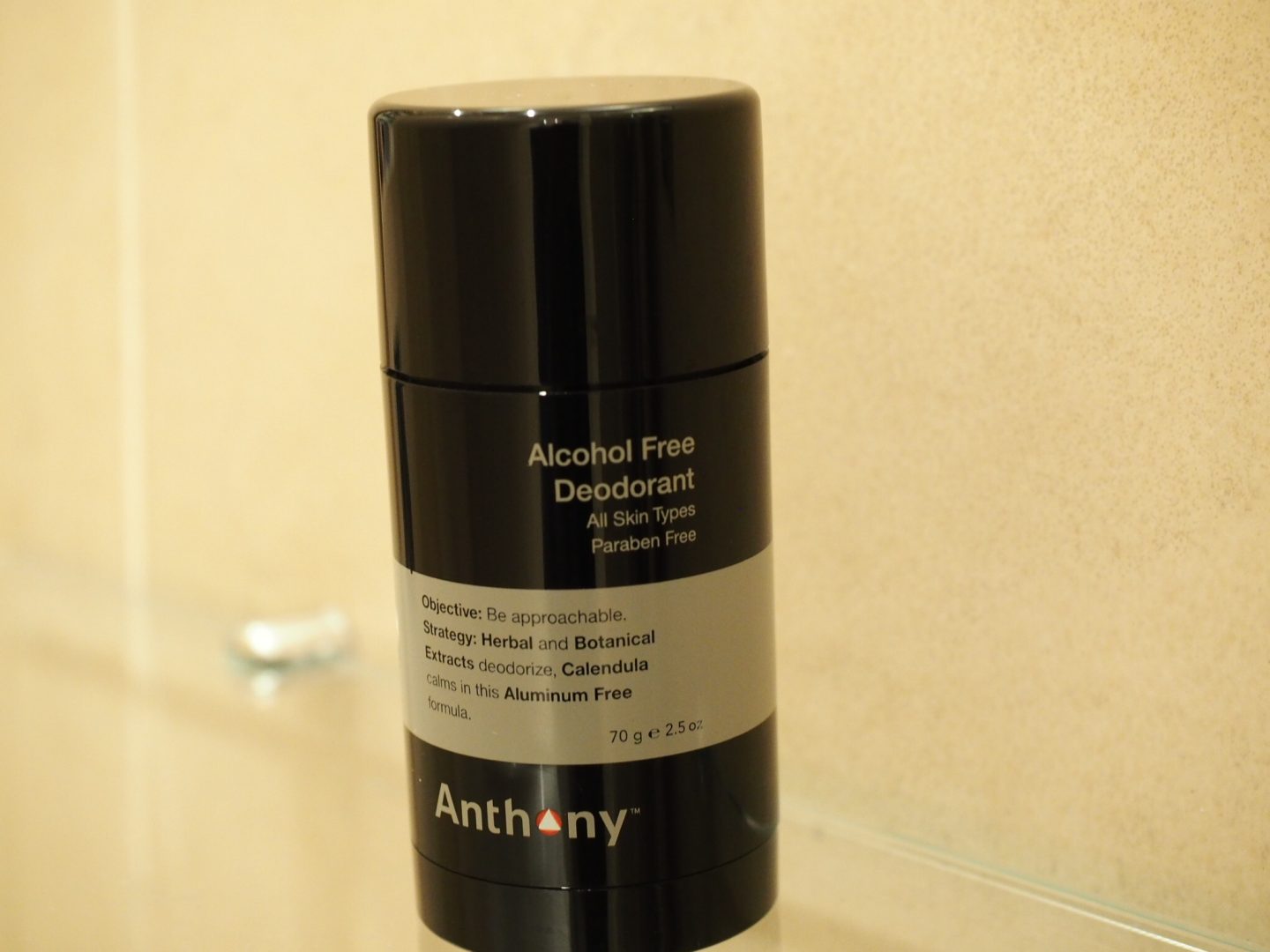 And with that principle in mind Anthony's alcohol free deodorant was an easy choice to make. A good touch of luxe enriched with Calendula that has supreme calming abilities, so gone are the days of irritation and roughness.
Anthony Men's Hand cream
There is nothing far worse (in my opinion) than rocking up to meet clients, friends and even family, with hands that look like they just accomplished the twelve labours of Hercules. I mean presentation is everything right? So why would you let introductions be tarnished by the second degree burns delivered by your handshake.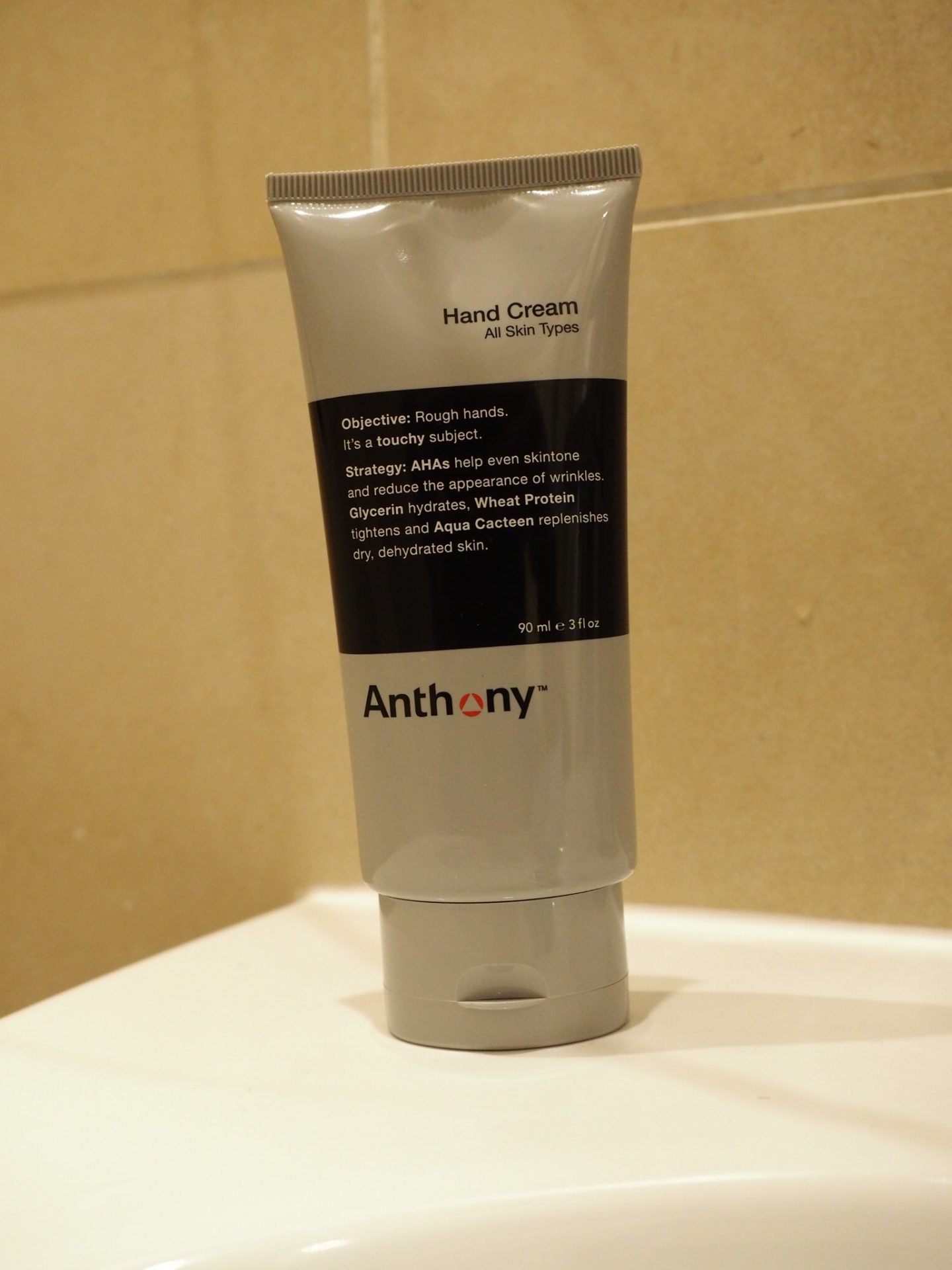 I've always been big on having a good hand cream by your side and the Anthony men's hand cream, helps to back up my statement well. It helps to heal cracked hands, out of control cuticles and even the skin tone. I mean what more would you want from a hand cream?
Anthony No Sweat Body Defence
This open may seem weird upon reading this but stay with me here gents. I was reading about this the other day and apparently the state of the 'boys in the barracks', does ponder on a guy's mind often. And this is where the Anthony no swear body defence comes into action.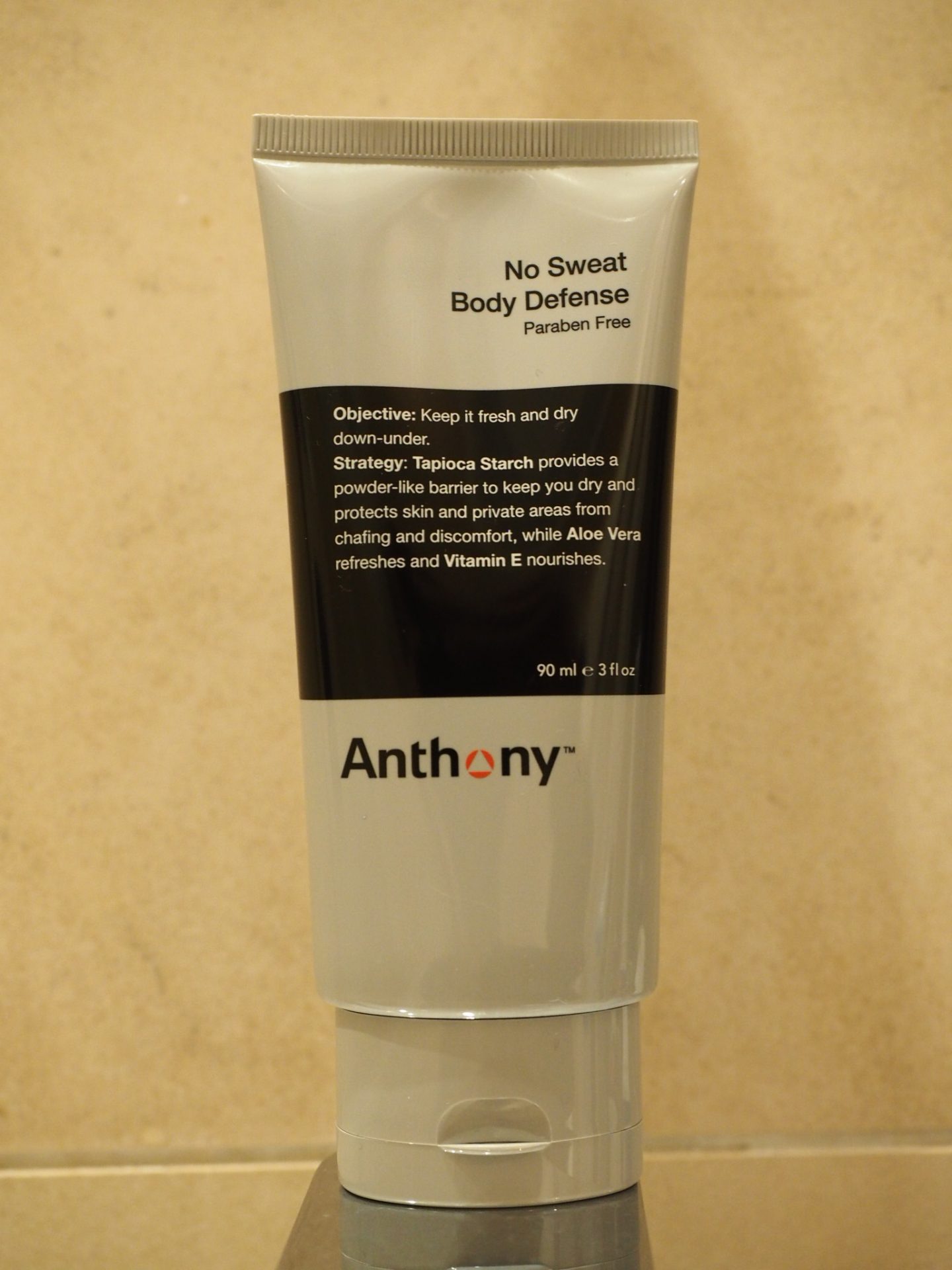 A cream to powder formula that guarantees to have you covered. It reduces friction whilst keeping you dry, with its aloe vera and vitamin E formulation. Ideal for us cycling chaps out there or anyone with a rather active lifestyle.
So these are my top four Anthony products, but there are plenty more out there to choose from. To find out more from the Anthony range why not head on over to our friends at MMUK Man, to see the bigger Anthony collection.