Now the seasons have changed over we now walk into one of my comfort zones, which is the beloved autumn/winter. I've mentioned before that there have been so many great brands whether established or new to the scene, hitting the streets with some cool new pieces.
Spring summer from a fashion point of view was really impressive, opening my eyes to brands I'd not gravitated too much to in the past. One of the key highlights was my whirlwind romance with our pals at Ted Baker, as they invited me in to walk through their latest spring/summer collection.
But Ted Baker haven't slowed down the trend train in the slightest, coming into autumn/winter with the intention of leaving a real dent in the game. Naturally the curiosity of what might be instore had consumed me for a good few months but alas, Ted gave the call and it was time to check out their new collection.
I've been going through their ranges for a while now trying my best to pick out my favourite pieces so far (trust me it wasn't easy to narrow it down to the amount I have). So without further ado, allow me to show you my best picks from the new Ted Baker autumn/winter menswear collection.
Suited Racer
I don't talk about it very much (probably because nobody would really care much), but I'm a biker and have been a big lover of the biker way of life for years. My ride is my vessel to commute around the country, as well as it being my moment to escape.
I've never owned a biker jacket, instead I've always worn the less attractive Kevlar body armour when riding through the city. Let's be real though having the Kevlar armour is great but after a long period of time, it gets really stuffy and uncomfortable to be in.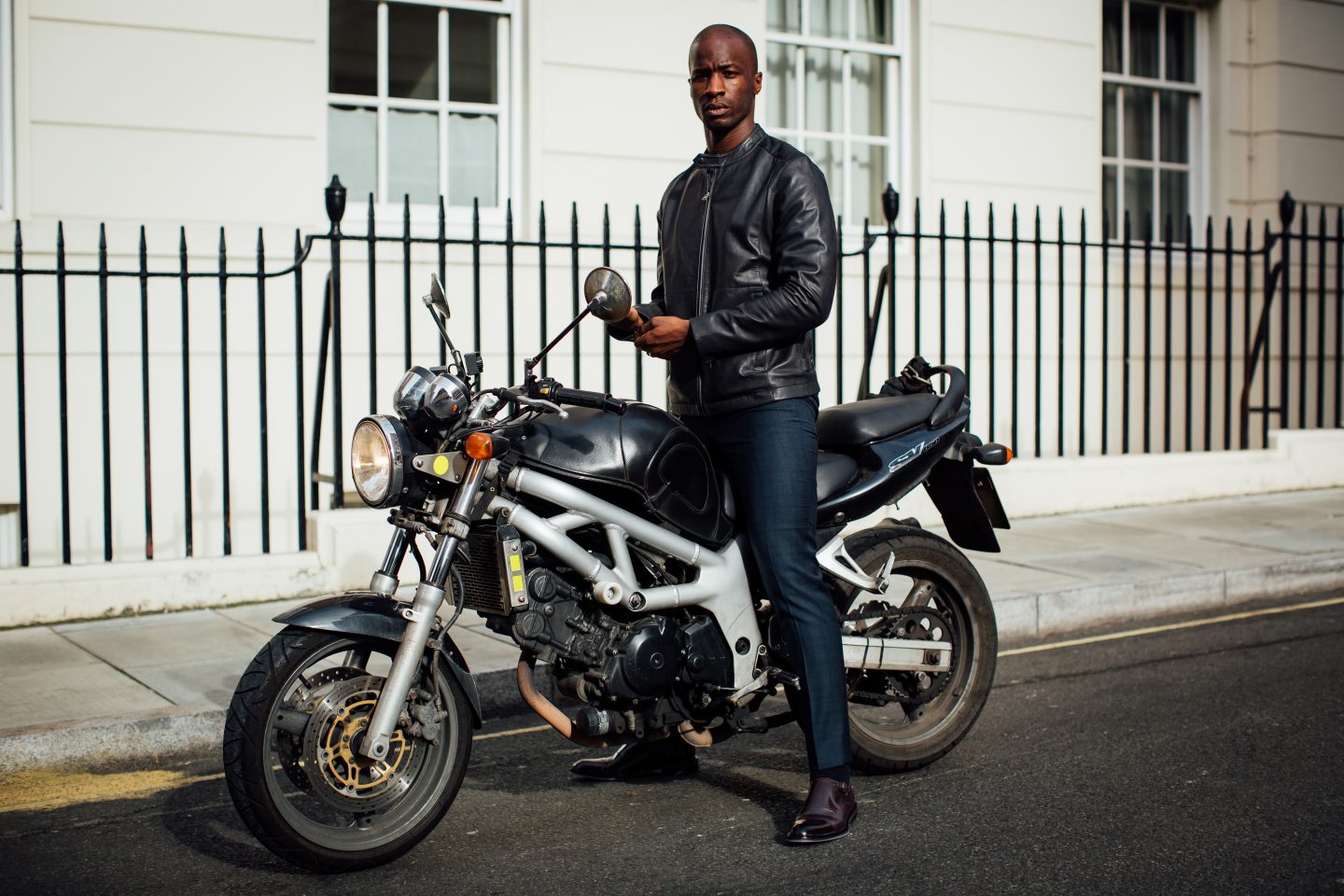 But a biker jacket is a much better option, in terms of layering and temperature. I like to keep my outfits as formal as possible when heading into the city, so when paired with Ted's MATE biker jacket, I'm getting a nice desk to rider combination.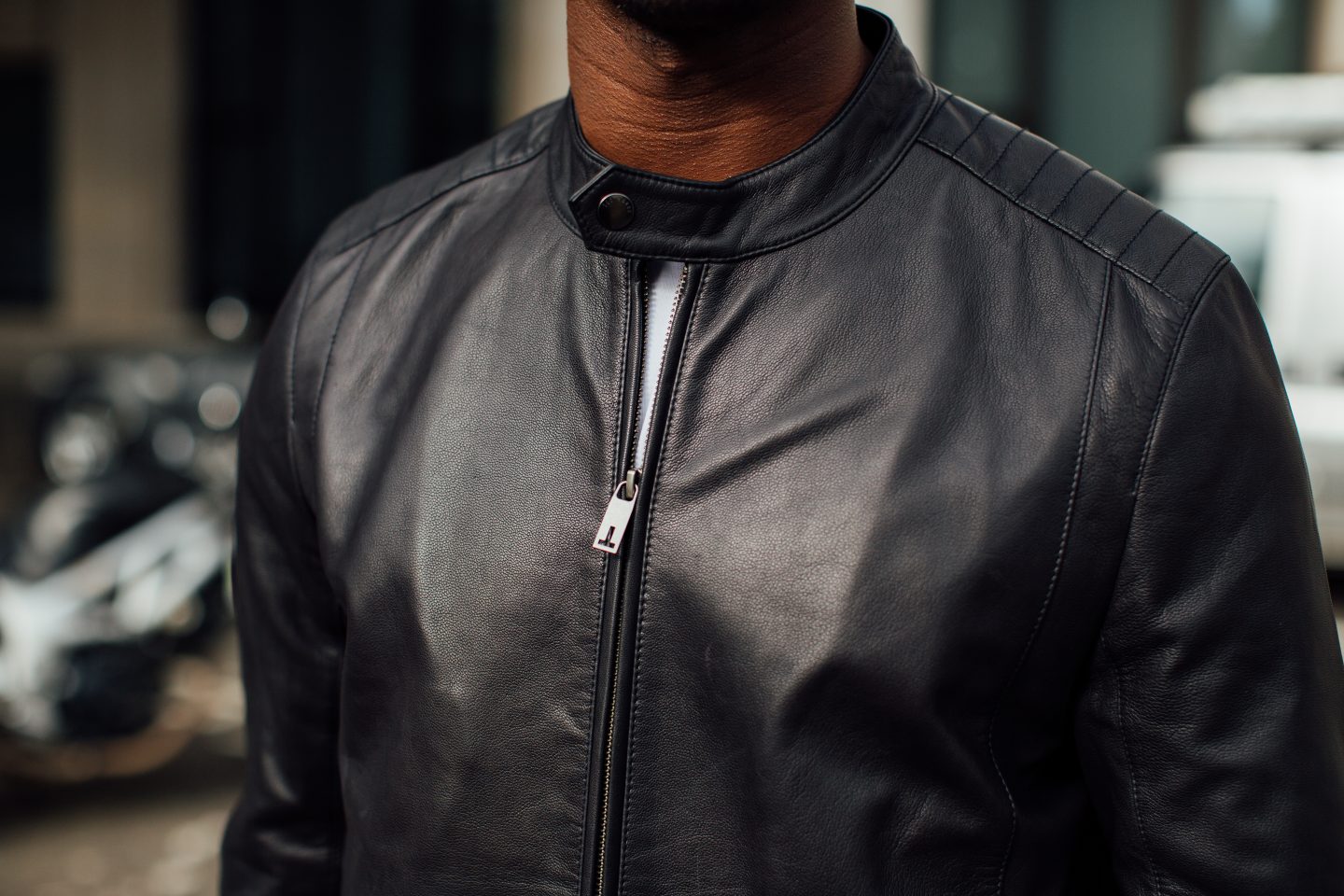 To keep up the formal look Ted Baker has always been the considered place to go to, for that sartorial excellence.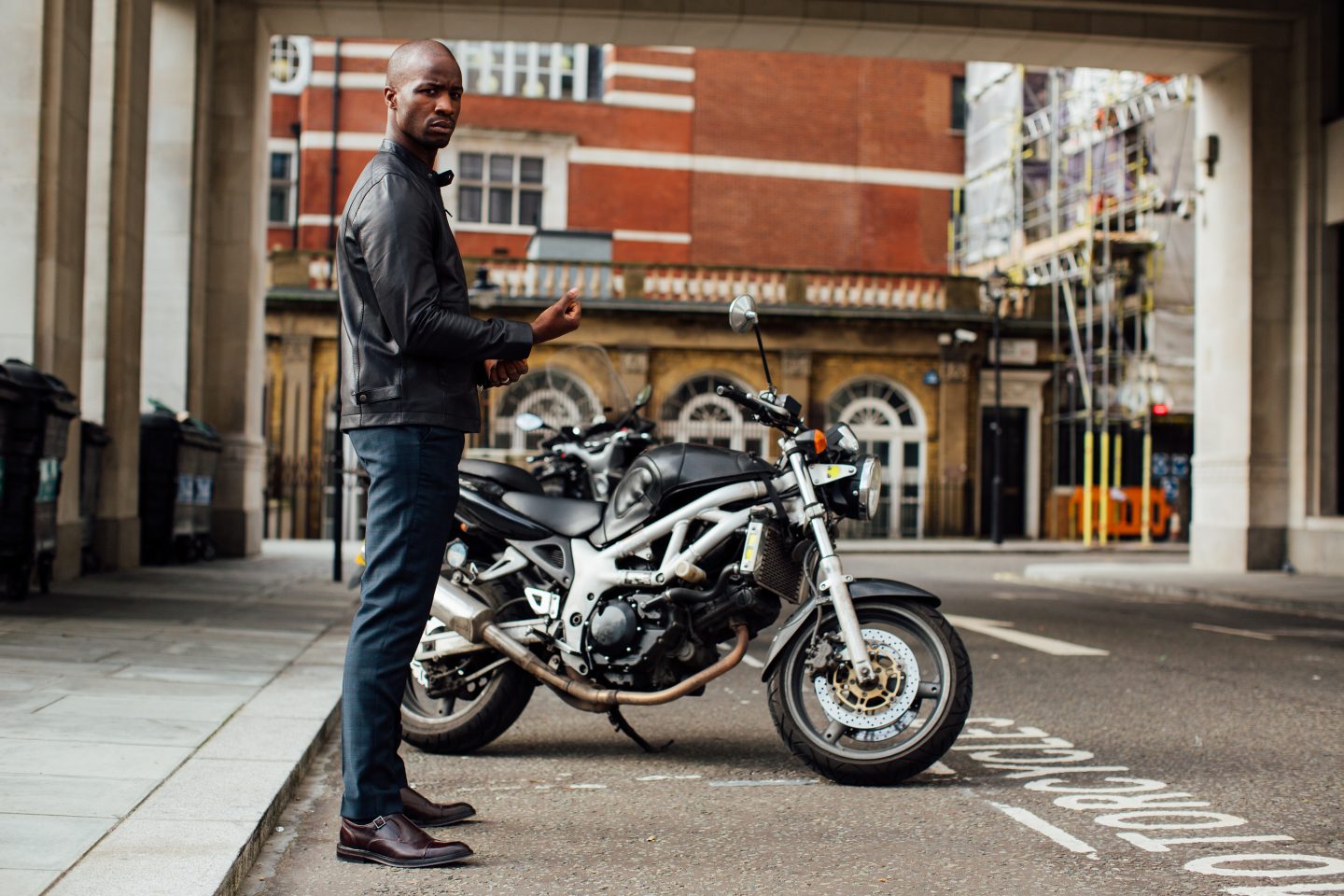 Check is back people and in a big way! I wore it on my wedding day, I wear it to the office and I'm wearing it when I go out for events. To feed my check addiction the debonair wool suit trousers steps in, made from Italian fabrics to fit well with my new (and much loved) PHLOYD monk strap shoes, in a dark brown colour.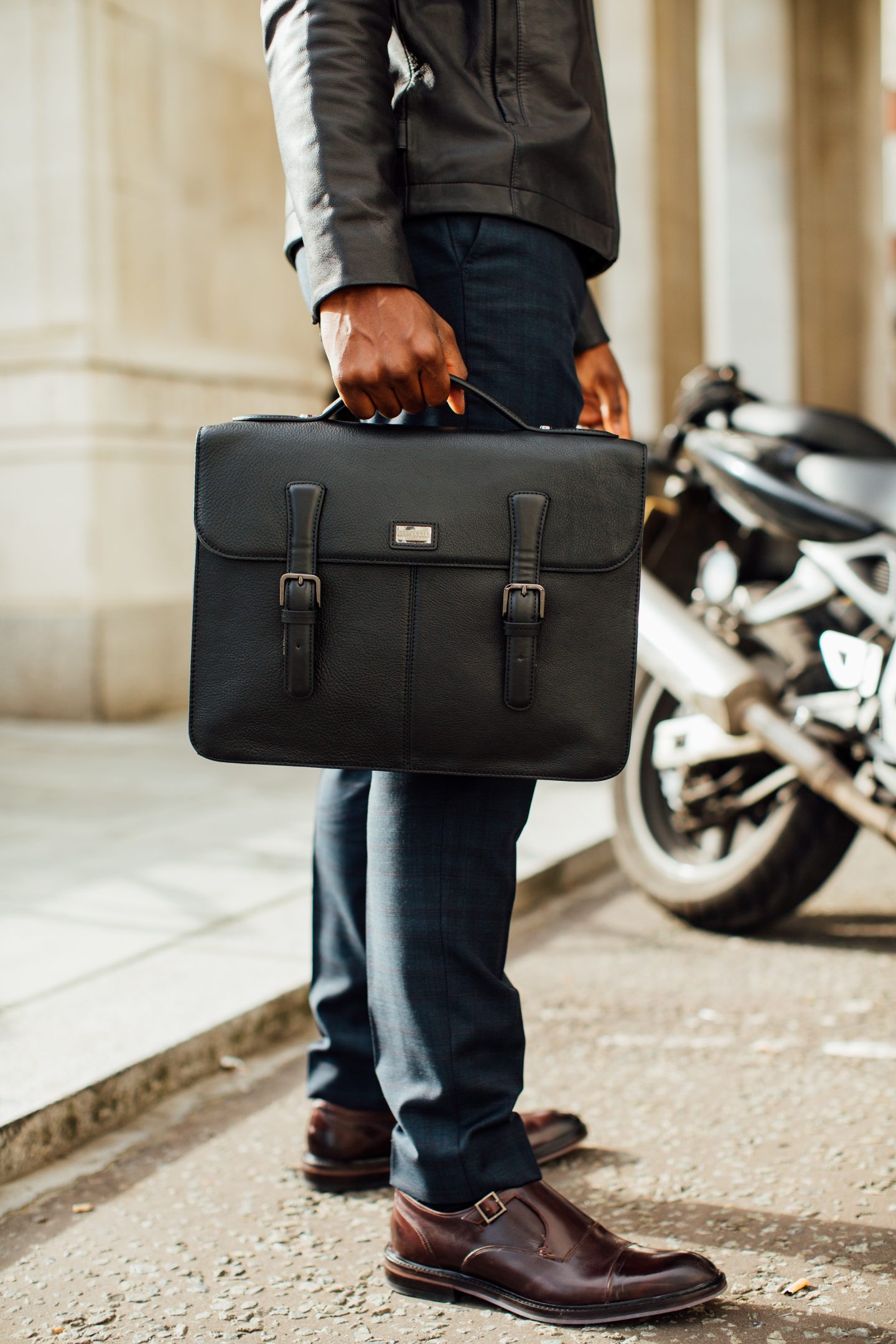 Remember this is all about bike to business, so throw in a shiny new BENGAL leather satchel and the modern day gent is good to go.
Autumnal Dusk
Well this was an unexpected turn of events when I bumped into these pieces. For those that have followed my style journey long enough, you'll know that my wardrobe is about 60% navy, 35% black. The other 5% is the place where I tend to drift in to some shades lighter than the two opaque ones I just mentioned.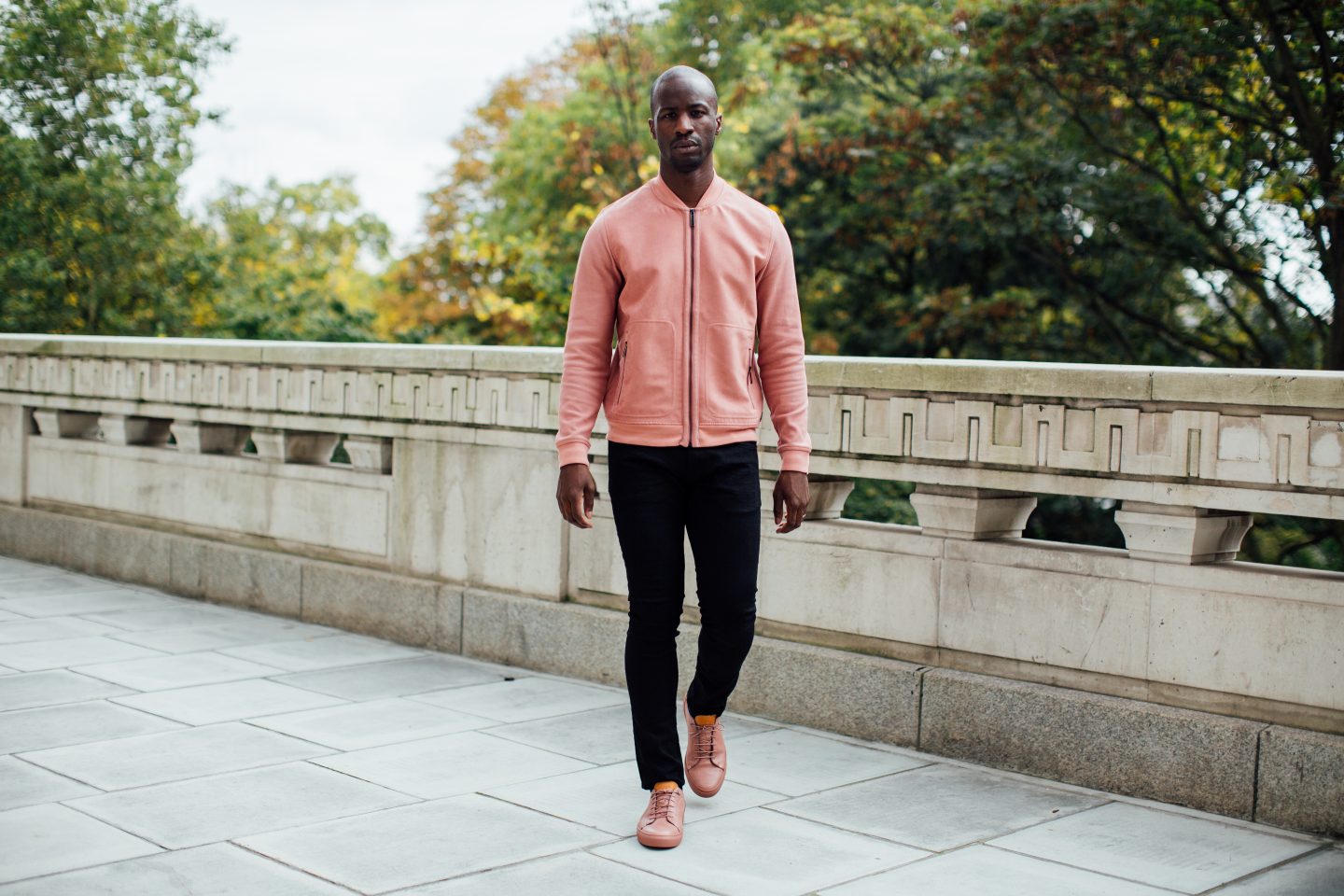 And then through a mere turn of the neck, I discover these dusk numbers that were calling out to me. I've not once worn any pink in my life (tell a lie there was this one time at a stag do….) and without too much convincing my arm has been twisted and twisted well.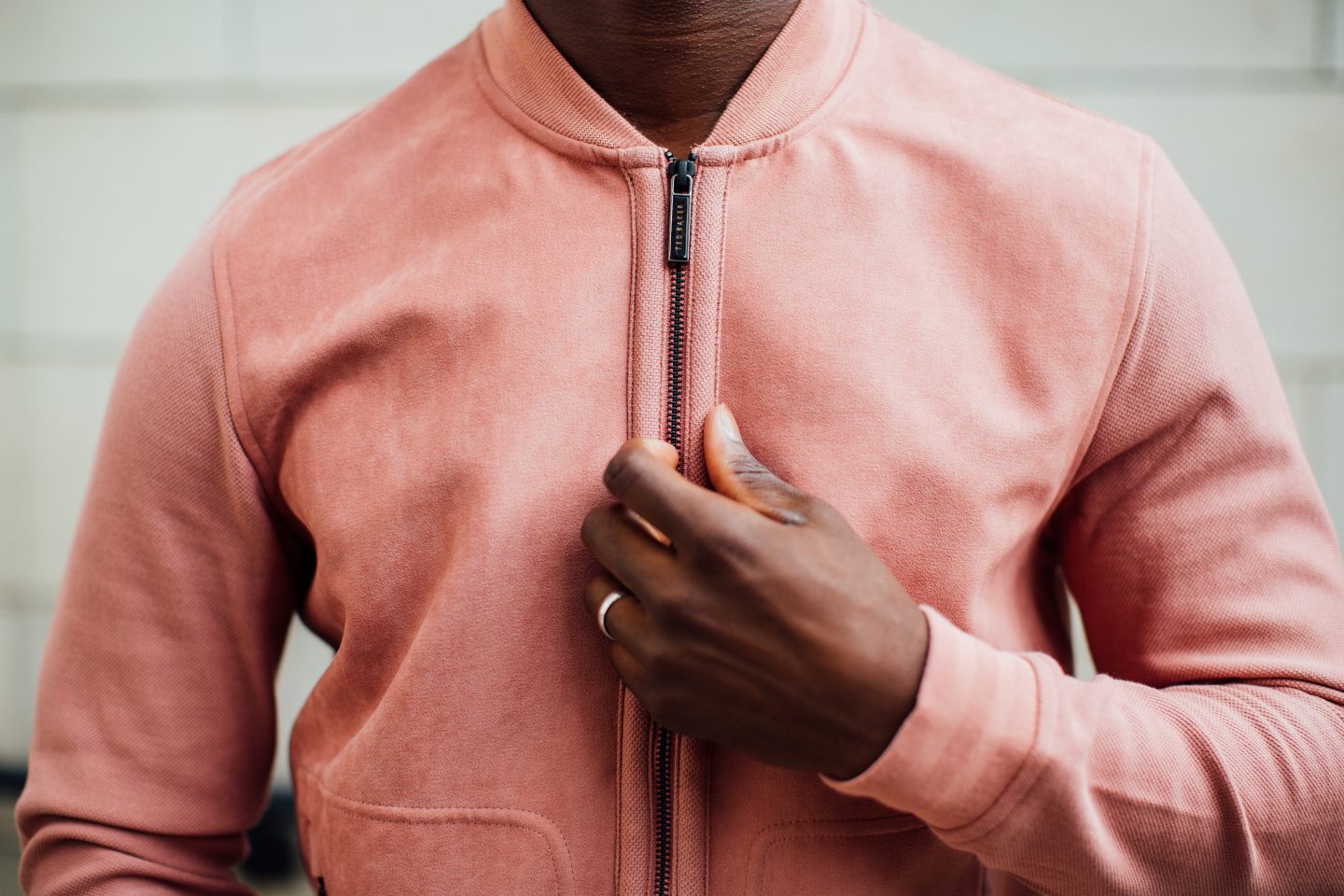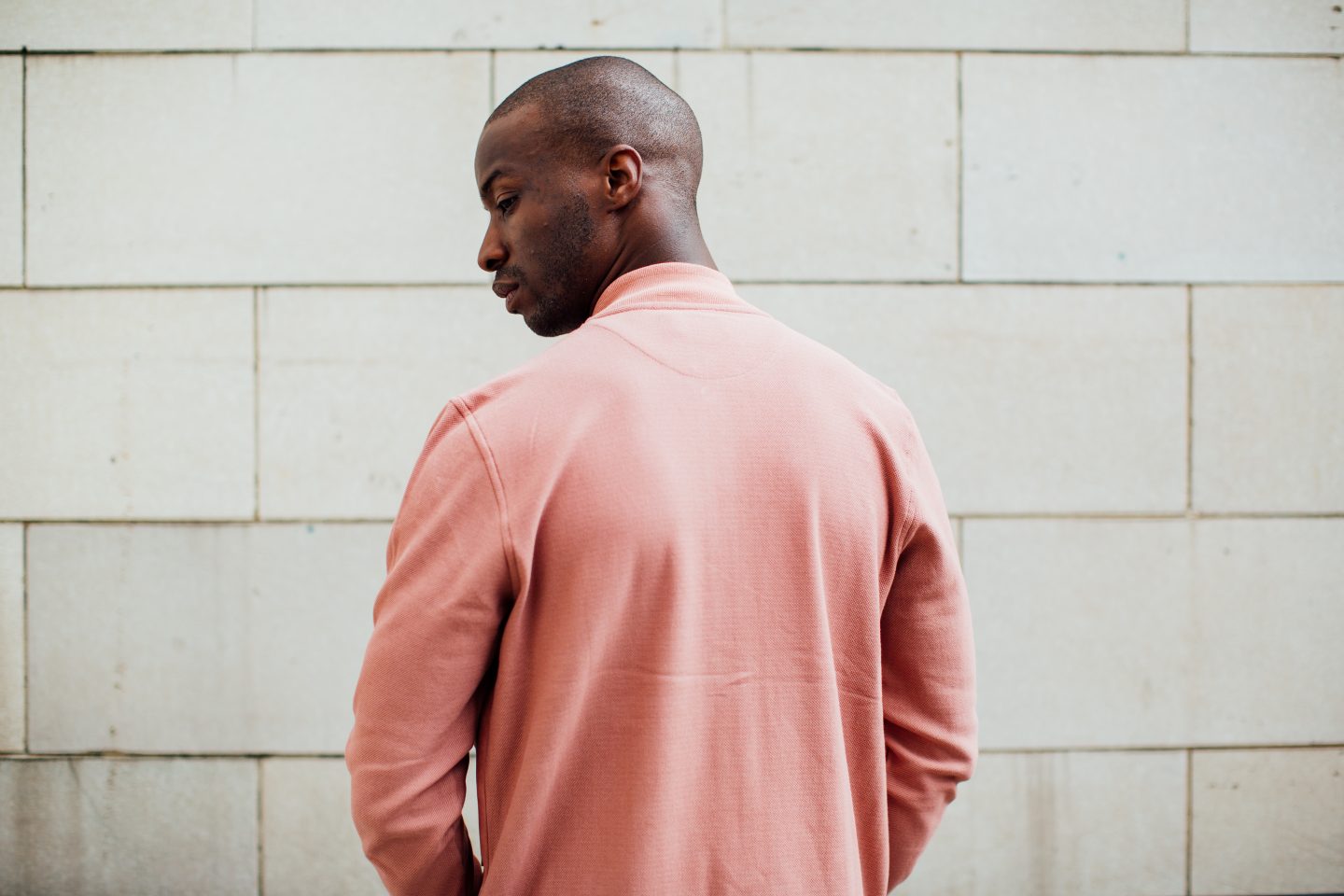 The Curly bomber jacket, is a nice tone of dusk pink, that won't completely blind innocent by standers but instead, blend in well with most of your outfits. My combination for this is a pair of black jeans and white shirt, to really balance the tones.
And while you're at it pair them up with the additionally gorgeous PRINCC leather brogue trainers. I cannot get enough of these dusk pink beauties, which are helping to break up the static colour palette in my shoe game.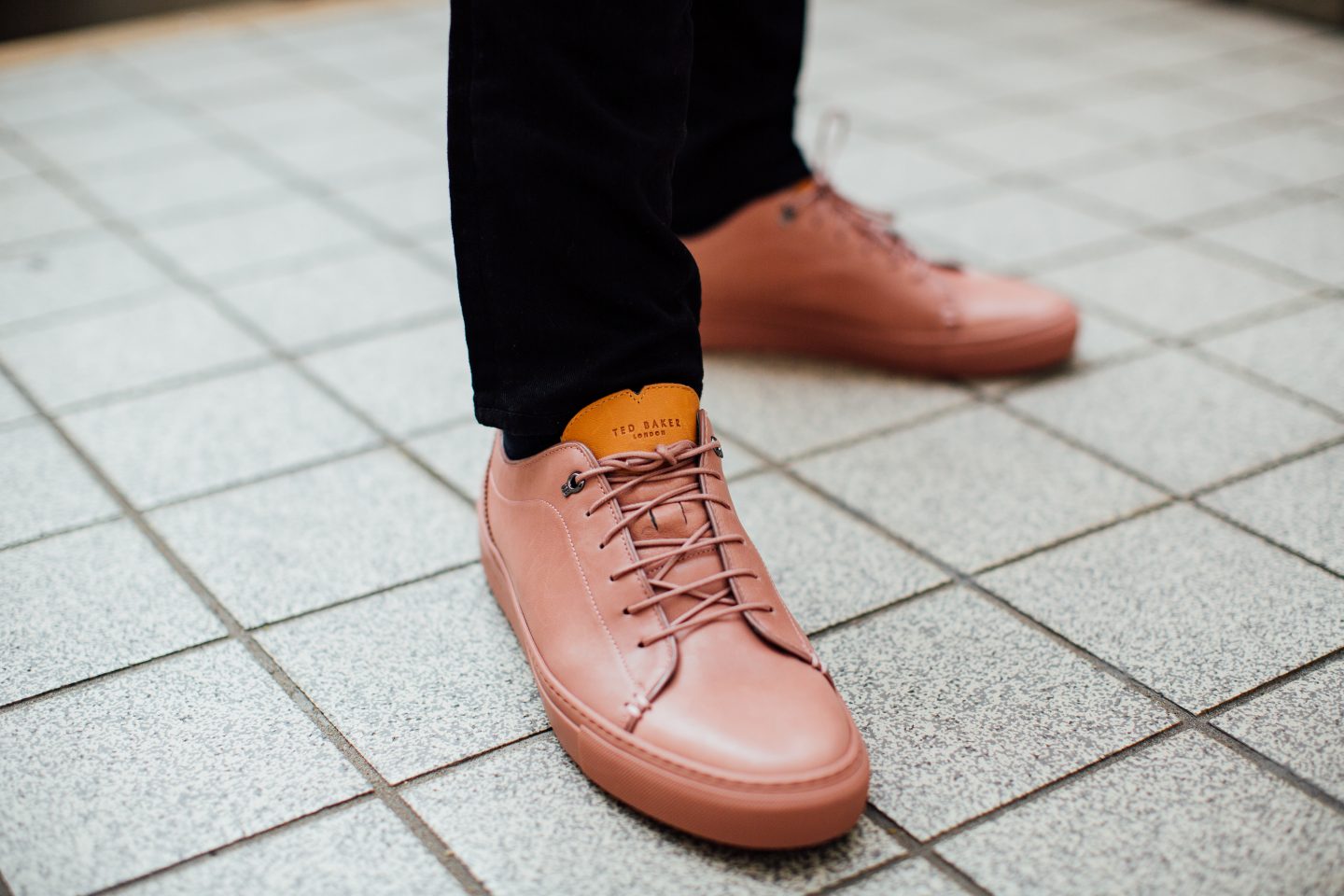 Hope you're liking these shots as much as my photographer and I enjoyed shooting them. If you like what you see so far from our pals at Ted Baker, why not head over to the Ted Baker website to see more of what they've dropped for the new season.