Finally the highly anticipated Porsche Design Huawei Mate 10 is here folks, which we're over the moon to be able to finally get our hands on and talk about. The rumours on Huawei's new series were flying left right and centre, but we can finally put it all to rest and give you our overview of the new flagship smartphone.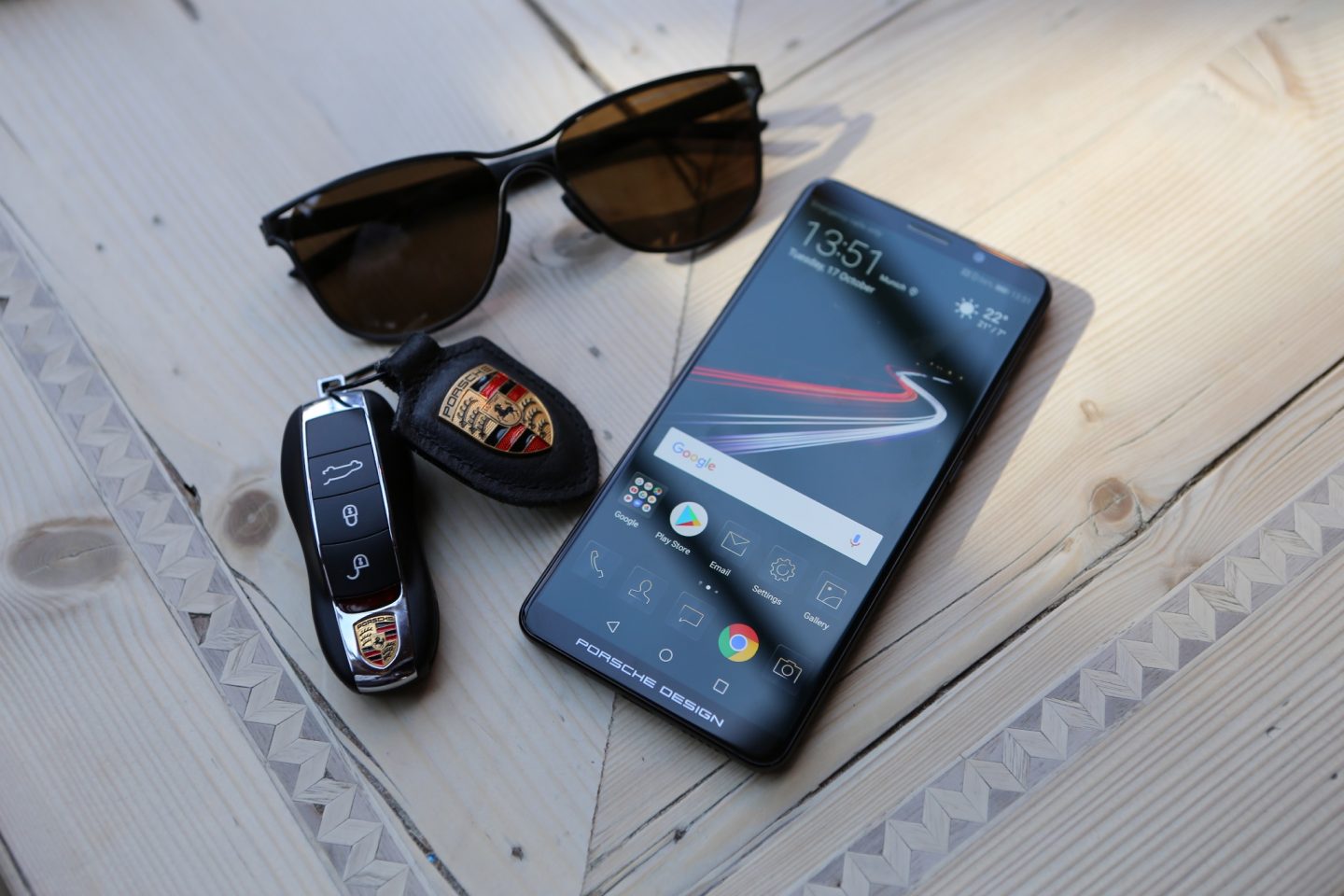 But today good gents we're talking about the luxurious Mate 10 Porsche design in all its glory. Before I even get into the technical power hidden behind this let's talk about this incredible looking phone from the talented Porsche Design team.
A truly unique design which pushes the boundaries of luxury and cutting edge design, driven by the superior signature branding of Porsche Design. The design aesthetic of Porsche Design, infused with the technological engineering of Huawei, has resulted in something unique and powerful to the market.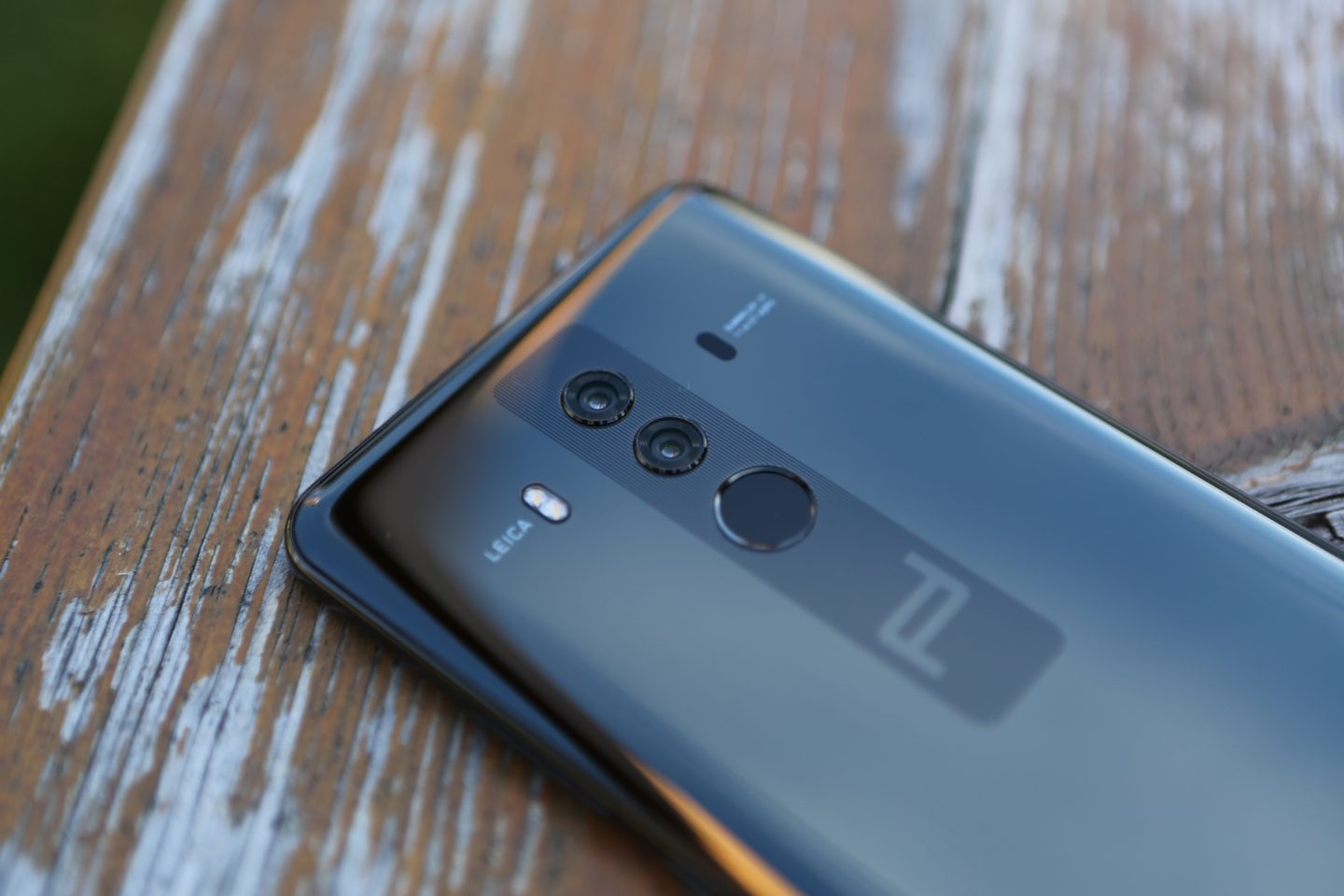 The unique front and back cover design of the Porsche Design Huawei Mate 10 is entirely encased in elegant, yet robust glass finished off in an exclusive Diamond Black colour. Throw in 6GB RAM, 256GB storage space, a fancy leather case (little things, big impact for me) and an impressive IP67 waterproof rating shows a clear difference in what you're getting out of your hard earned money with the Porsche Design Huawei Mate 10.
And now for the more technical side to the Porsche Design Mate 10 and the rest of the Mate 10 series:
Chipset
Like all the models in the Huawei Mate 10 series, the Porsche design comes powered by its impressive Kirin 970 processor chip, packed with an octa core processor with its quad core cortex. Without killing you with technical words and names, what this means is your new Mate 10 Porsche Design will deliver a staggering 2.8 Ghz of processing power.
Features like its split-screen interface, HDR10 technology, 4K video recording are accomplished with ease thanks to this killer processing power.
AI system
Like other phones out there Huawei are stepping up by entering the artificial intelligence avenue, giving other brands in the market a good run for their money.  This new addition to Huawei sees the Porsche Design Mate 10 into more than just another smartphone, but instead more of a superior intelligent assistant.
It's all about digitally observing in the background, the way we use the device and adapting this further to improve the overall performance and experience. You also now get a pre-installed real time AI accelerated translator, which instantly translates 50+ languages making day to day travels overseas a little bit easier.
Camera
Now this is the bit I really wanted to dig more into, being photography buffs. The cherry on top for all the latest Huawei devices has been their fantastic partnership with the legends in photography Leica. The partnership continues as the Porsche Design Huawei Mate 10 still boasts its 12MP & 20MP dual Leica lens set up as we all know and love, but now with a couple added extras. The best touch of finesse evident on the Porsche Design Huawei Mate 10 (other than its gorgeous new design, is the Dual Leica camera comes with an f stop rate of 1.6.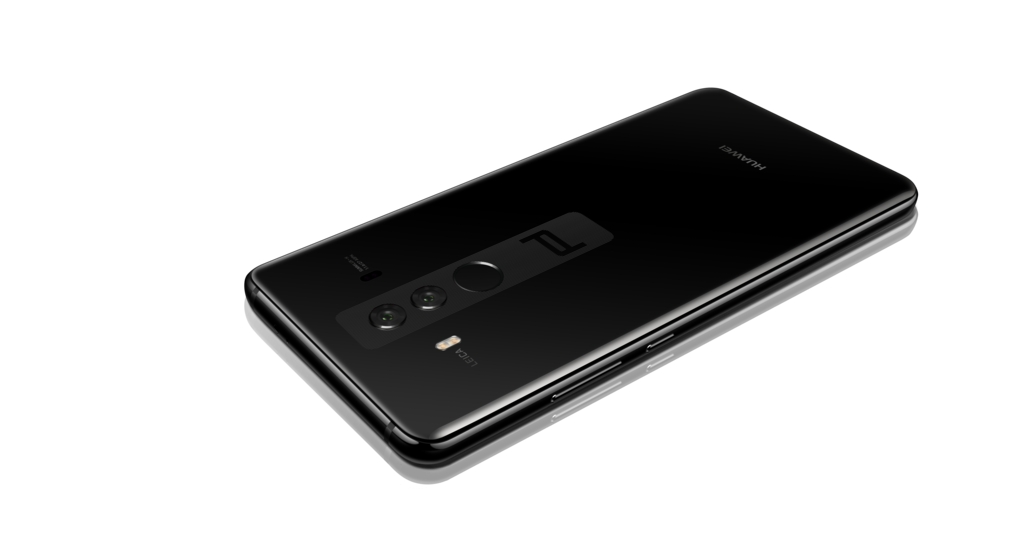 This is a significant move forward in the world of smartphone photography and in situations where there is low light, this makes a hell of a difference.
Another cool bonus is the way in which the AI works with the Dual Leica camera. Its new intelligent sensor technology identifies different scenes, adapting settings like contrast and exposure to produce vibrant photographs. For example, if you're scene shows flowers, the AI system understands this and adapts your settings to deliver a floral image.
Battery
Those that were fortunate enough to get a hold of the Mate 9 previously will also revel in the glorious strength in its 4000mAh battery packed in the back. And for the Porsche Design Huawei Mate 10, nothing has changed on that front. But this isn't a bad thing as the techies back at Huawei HQ simply improved the devices overall performance with the help of the new AI, to deliver a more optimised and efficient running phone that makes the 4000mAh battery last longer. They call this smart battery management, which ultimately learns from the way in which the user uses the power in the phone, intelligently allocating resources inside to maximise battery life. And then to add to its glory Huawei upgrade their supercharge system for their devices meaning that now, a 20 minute charge will bring on a whole days supply.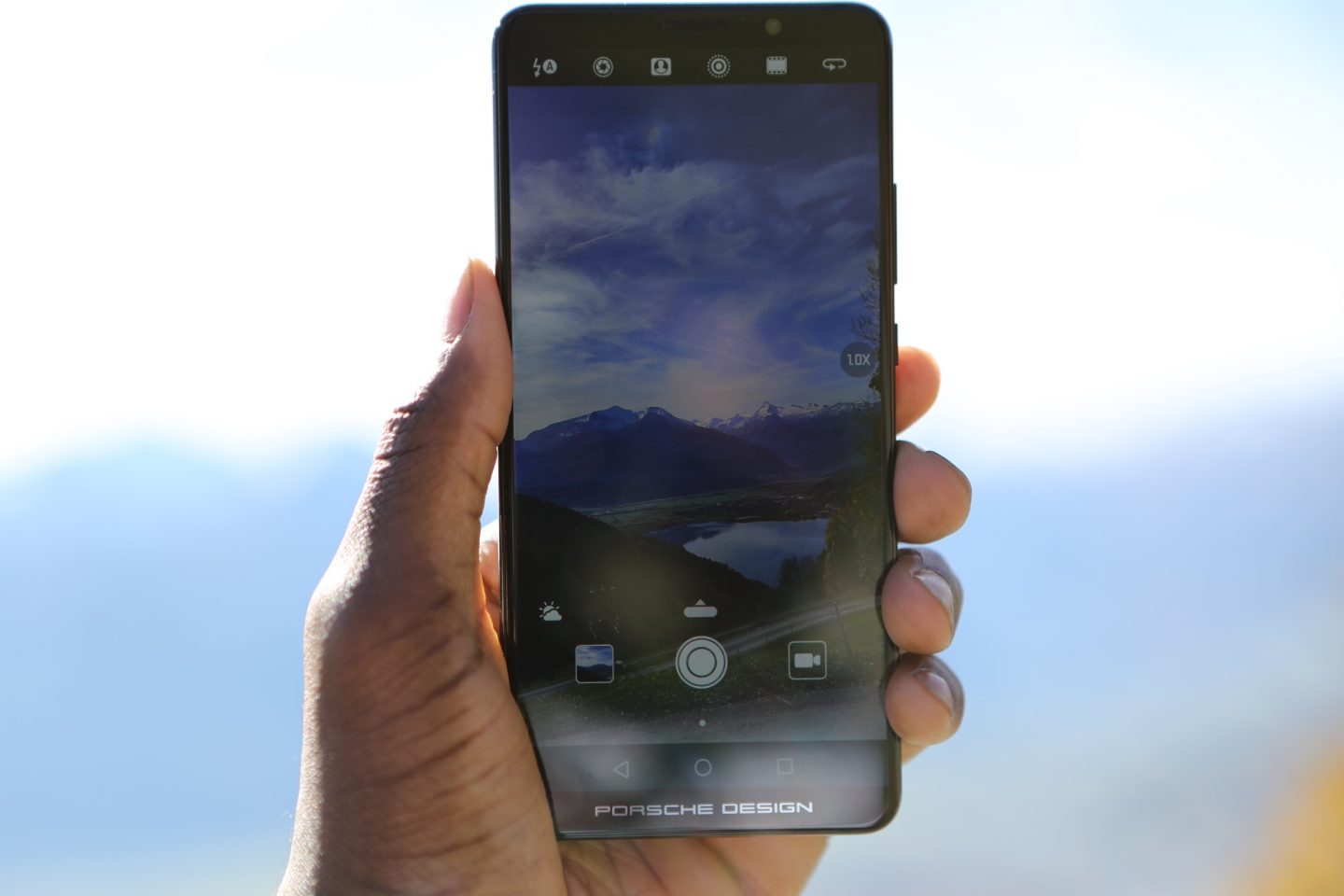 I love everything this stunning work of art and engineering created by both Huawei and Porsche Design and I'm sure all of you keen to get your hands on it will be too.
The new Porsche Design Huawei Mate 10 will be available in December 2017, just in time for that festive period (I'm hoping the wife sees this or gets my inbound hints), and will be exclusively at Harrods early December. Pricing wise this fine piece of technology will set you back modest €1395 (approx. £1245), but when you consider the signature design collaboration and what you're getting packed into one device, you're not going to regret the investment in the slightest.
For more info on the Porsche Design Huawei Mate 10 head to the Huawei website.
In addition to the ultimate Porsche design Huawei Mate 10, there are several more devices in the Mate 10 series listed below:
Mate 10
Mate 10 Lite
Mate 10 Pro
To learn more check out the Huawei Site to discover the full Mate 10 series.