We were lucky to visit the open Gate Brewery last year and first-hand witnessed, some of the cool innovations coming out of St James's Gate. And with an experimental brewery being on site for years, it's no wonder St James Gate are able to fire out so many cool tasting innovations like their Hop House 13 and their recent alcohol-free lager, pure brew.
The latest launches to come out of the Open Gate Brewery are the new Citra IPA and the Pilsner. We were sent a couple of bottles to try out and give you all a view of what we think about the taste.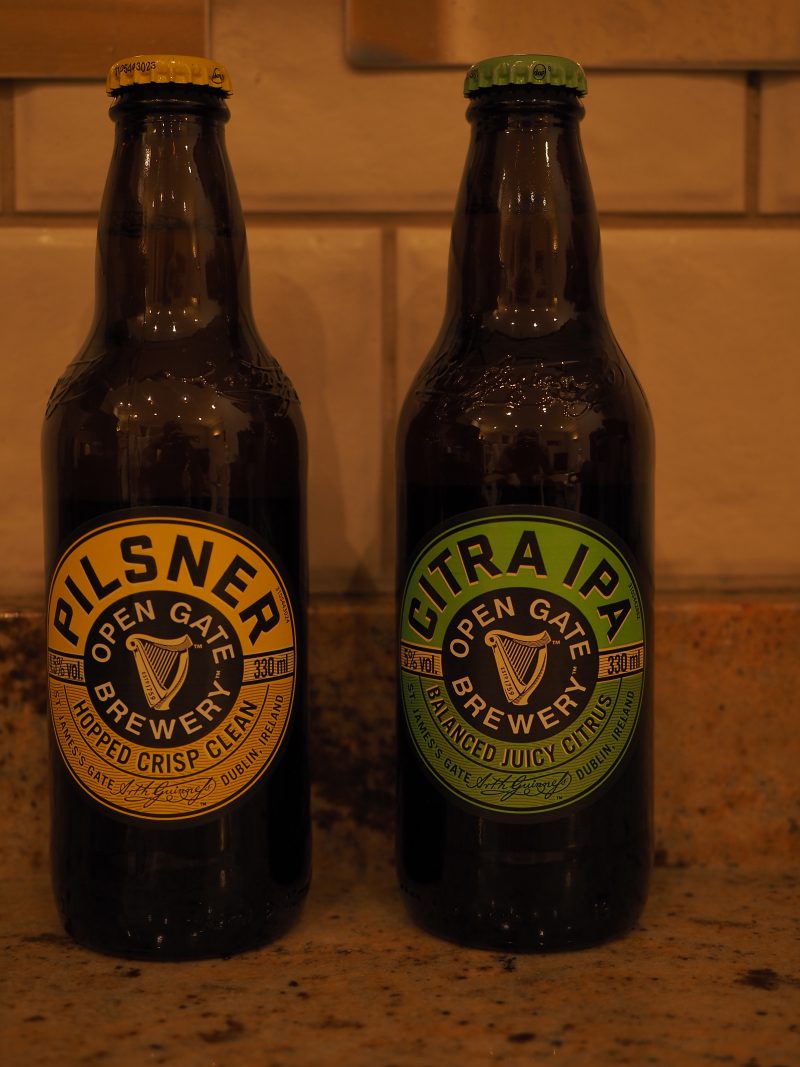 Open Gate Citra IPA
Let's get straight into Guinness's Open Gate Citra IPA, as this one has been a highly anticipated one for me.
The Open Gate IPA has a not too bad ABV of 5%, with more centennial and cascade hops, for the juicy fruit and citrussy notes. Not a bad balance of aroma for a 5% ABV IPA, whilst still being crisp and full of the flavours that resonate in most of the good IPA's out there.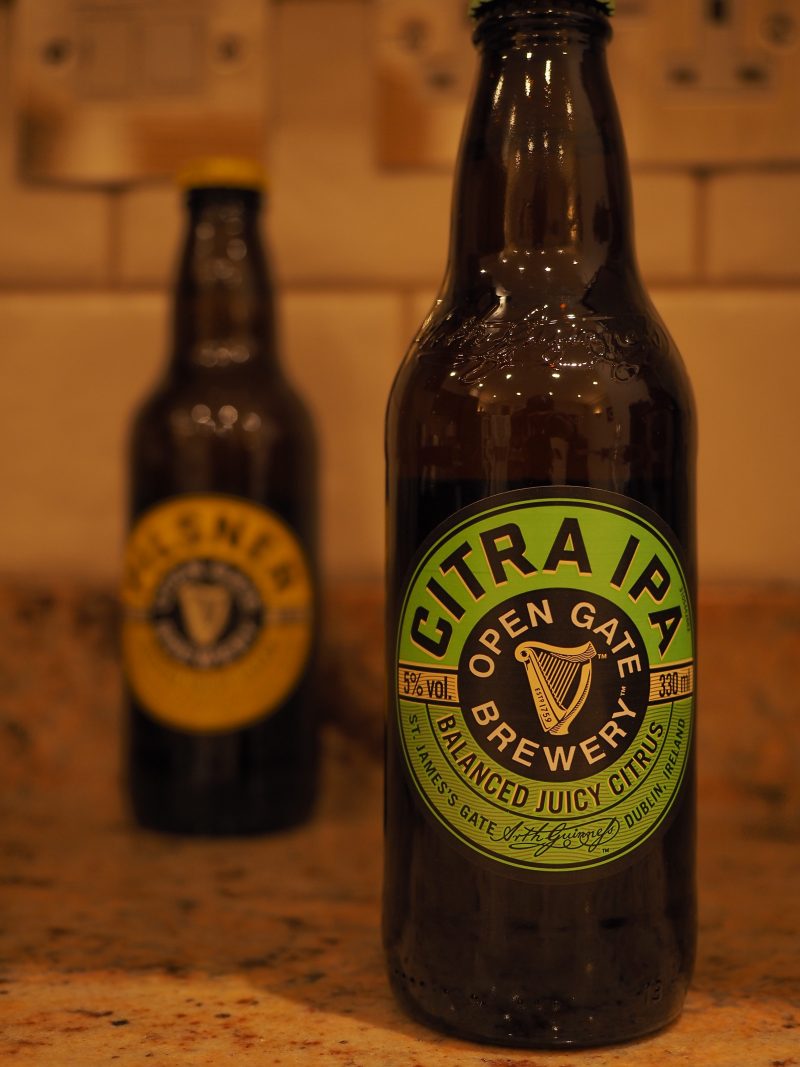 Because I'm all about the food pairing, it was only right to enjoy a bottle of the Open Gate Brewery Citra IPA with a delightful dish of my own creation. Nothing special of course (I'm no Gordon Ramsey), but it did go well when paired with Cumberland sausages, smothered in caramelised onions.
Open Gate Pilsner
Next on the roster from Guinness is their Open Gate Brewery Pilsner. They've made this in the Czech style of pilsner beers, with Amarillo and cascade hops. Upon tasting this new pilsner, it comes delivering a slightly bitter taste to the palate, partnered with snappy citrus profile in a 4.5% ABV.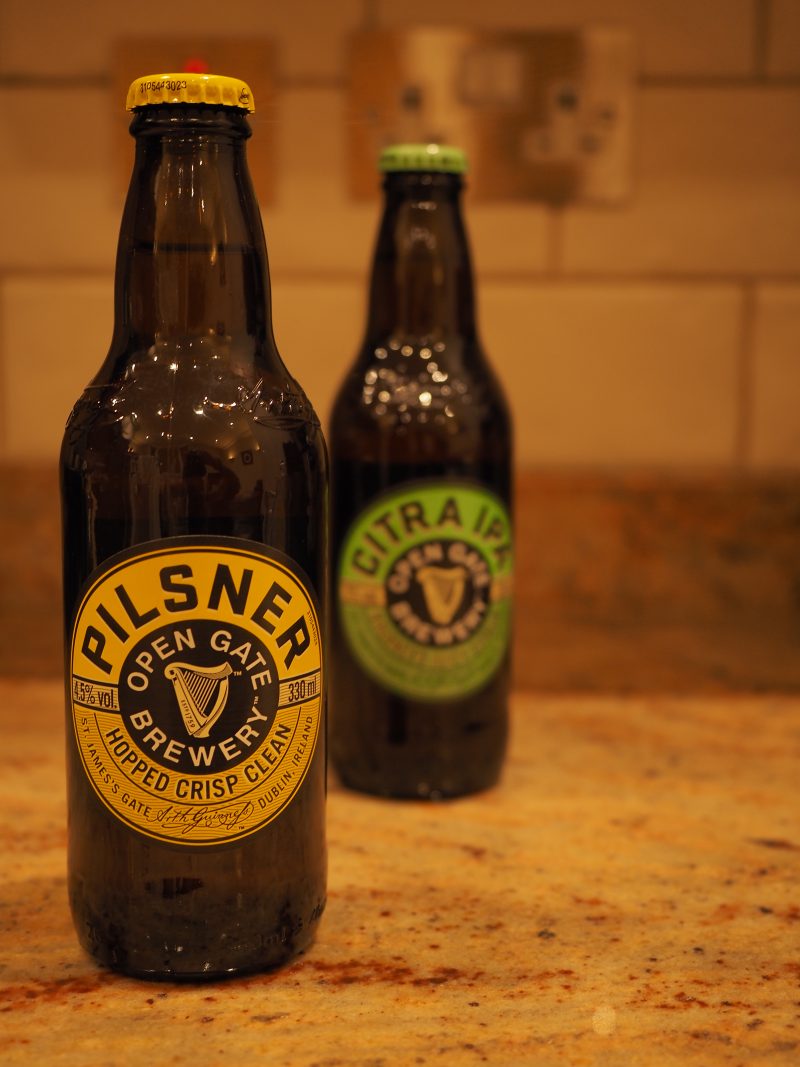 When pairing this with a bit to eat, I opted in for a traditional kebabish, in the form of slightly spiced lamb koftas which complement the beer well for me (whilst satisfying the hunger).
You will soon see these new Open Gate Brewery beers available by the bottle and also by draught in the coming months, so keep your eyes peeled for some refreshing beer goodness.
For more info about the Open Gate Brewery have a look at the link here