We say this in no sarcastic way, after spending just over two weeks of using the new range by L'Occitane en Provence. They're naming it Aqua Reotier, after the unique water spring in the mountainous Hautes-Alples region.
Normally with any mountainous region, comes large amounts of minerals collected in rain water, which ultimately make for beautiful spring water.  In the case of the Reotier, L'Occitane tell us how they've now tapped into the calcium and magnesium rich spring water of Reotier, to create a new range of hydrating skincare products that will boost your skins hydration and overall skin health.
Did you know that magnesium and calcium are two of the most prominent minerals found in the cells of the body. Both are pretty good at quite a few things like regulating blood pressure and best of all, locking in our natural moisture by strengthening our skin barrier.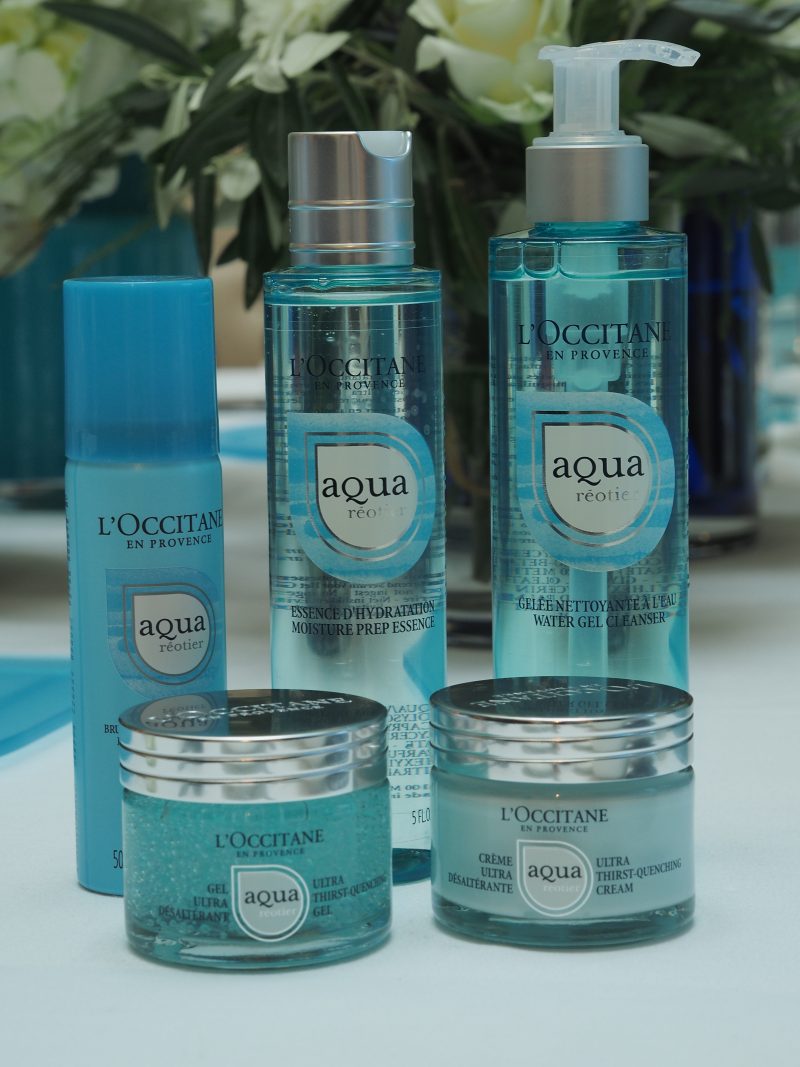 The new Aqua Reotier skincare range from L'Occitane en Provence, makes building a stronger skin barrier, that little bit easier for you to do day to day. Two weeks in and a couple days without the set, makes me and my skin very nervous (you've got me hooked L'Occitane!).
What's in the new Aqua Reotier Range:
If you're going to bring out serious hydrating wonders, you need to go hard or go home. Something L'occitane's Aqua Reotier range is certainly proving, with a comprehensive range as follows:
Water gel Cleanser 195ml – £19: The start to your Aqua Reotier regime. This invigorates the skin and removes impurities in the process, it's pretty light on the skin and won't leave you feeling dried out!
Moisture Prep Essence 150ml – £22: if I could describe what a moisture prep is, I'd describe it as the desert in the 3 course meal that is your daily skincare regime. This gives the skin the head start for the moisture to come, by instantly refreshing the skin.
Fresh Moisturising Mist 50 ml- £19: It was almost as if L'Occitane knew I was due to fly to a super warm country and in dire need off immediate, cooling, moisturising on the go. This Aqua Reotier moisturising mist is excellent for just that, with the powers of spring water to keep you feeling hydrated.
Ultra-Thirst-Quenching Gel 50ml – £28: Refreshing and cooling, are the two words that spring to mind with the Aqua Reotier Thirst quenching gel. It feels o soft to the touch and gives you a nice coat of moisture that will last all day. Depending on your skin and your level of hydration needs, you may want to opt out of this one, as this suits better for normal/combination skin (skin that's oilier in the forehead, nose and chin).
Ultra-Thirst-Quenching Cream 50ml – £28: If your skin sways more to the drier side day to day, this thirst quencher is the one for you. L'Occitane's cream gives you that layer of soft hydration that will last you all day. It won't feel like cement and it smells beautiful!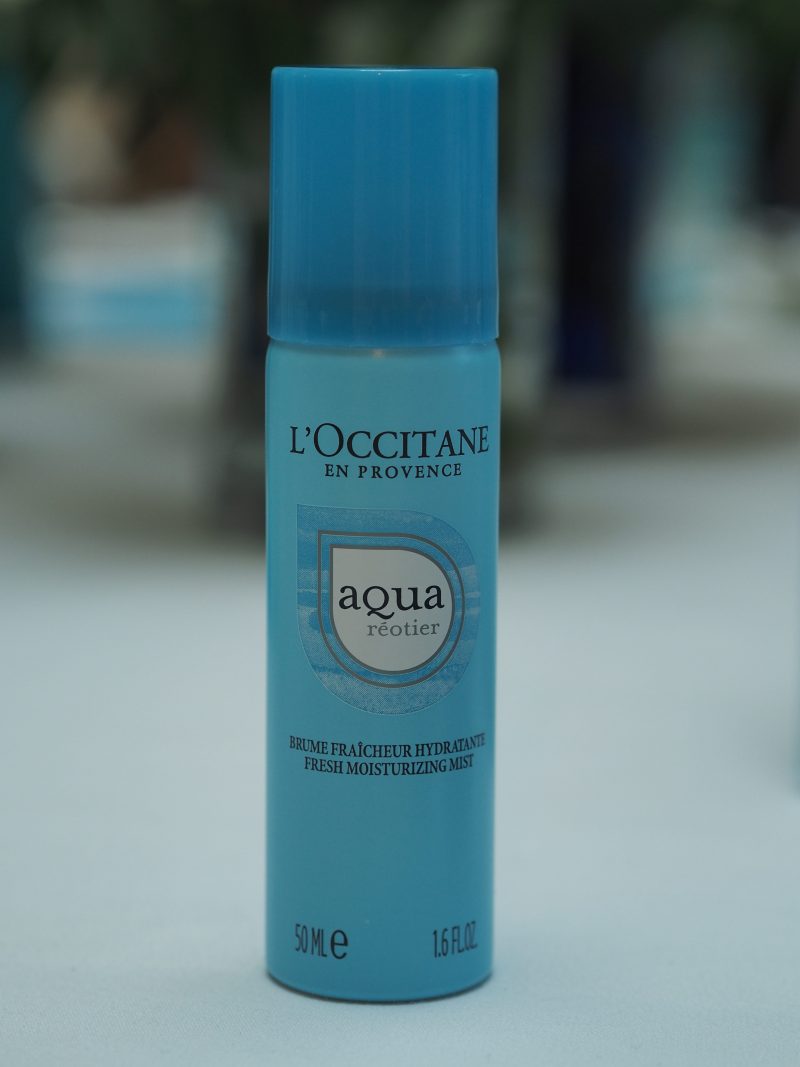 The L'Occitane en Provence Aqua Reotier range is arguably some of the best work I've seen the brand bring to the table and a real powerhouse when it comes to the hydration levels of my skin!
The full range is officially out now and if you get in there quick enough, you will receive an eco-friendly water bottle on any spend over £20 (using code AQUAREO).
To see the range for yourself, head on over to L'Occitane en Provence's website now.