A must visit destination, whilst you still can, is a day trip to the town of historic old Pompeii.  Located in-between Naples and Sorrento, in the Campania region of Italy, it is most famous for the eruption of Mount Vesuvius in AD79 which wiped the town off the face of the planet by burying it under metres of volcanic ash.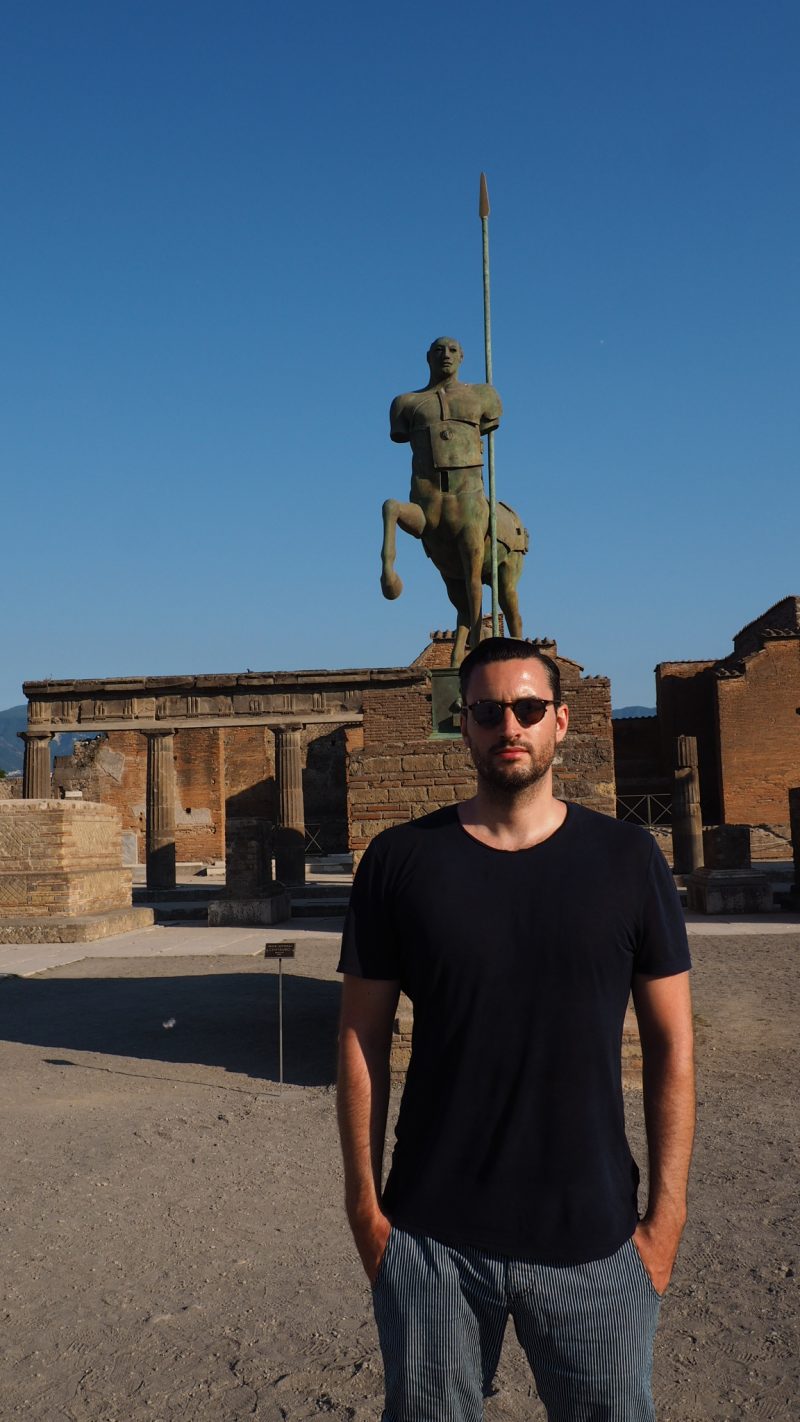 The trick about visiting any 'tourist attraction' like Pompeii is to not follow the crowds.  When we were researching when to visit, and speaking to the local tourist guides everyone recommend to go on an official guided day trip.  These started really early in the day, and as we like to do things our own way we decided against this.  The local tourist guides still said we should arrive early to miss the queues, however we thought that didn't make any sense as all the day trip crowds would be hitting at the same time. So we decided to have a leisurely breakfast, and then arrive just before 12pm, and bliss awaited us.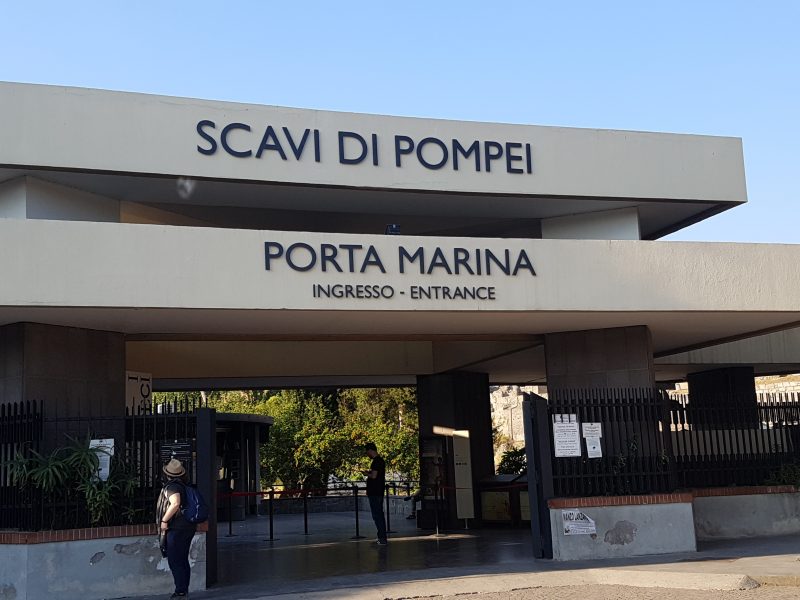 There was no queue at all!  None!  We walked straight to the front, picked up our tickets, map (we should've picked up an audio guidebook as well TBH) and then made our way into the town.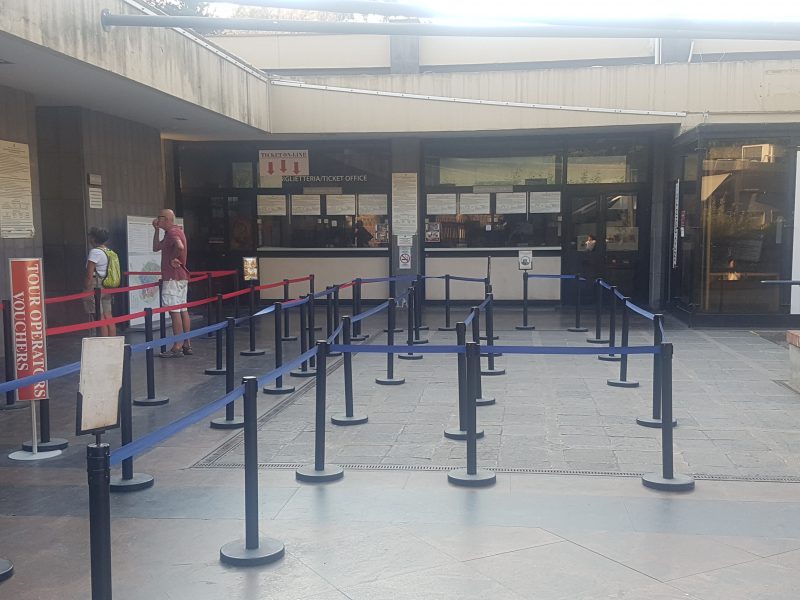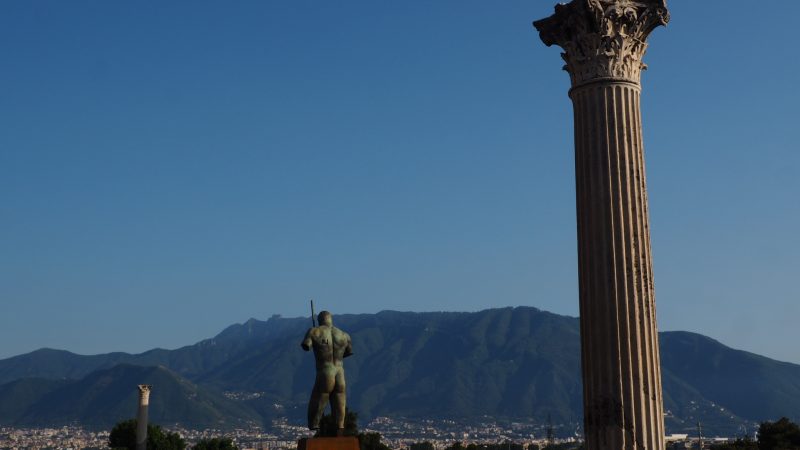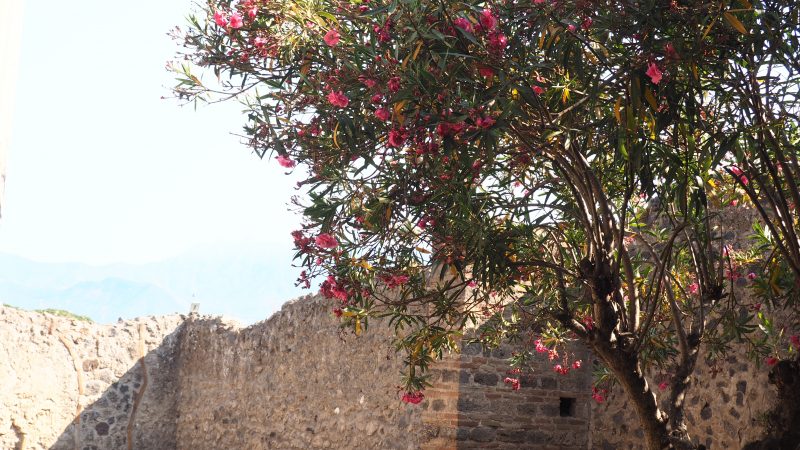 Now because we missed the crowds, and there isn't really anyone to help point you in the right direction, you can easily get lost in Pompeii. Its massive! You are entering an ancient city that was destroyed by a volcano, so don't expect modern luxury and smooth roads. Its dusty, hot, there is rarely any shade and you must remember to bring water and read the map properly. If you don't, you will spend most of your time going in circles.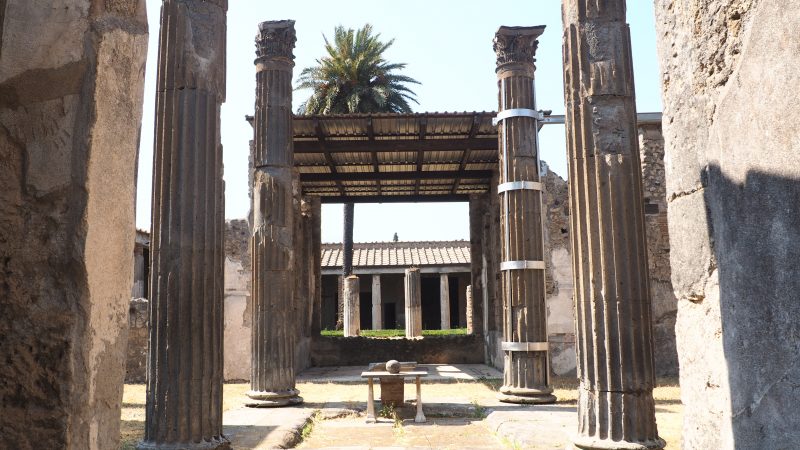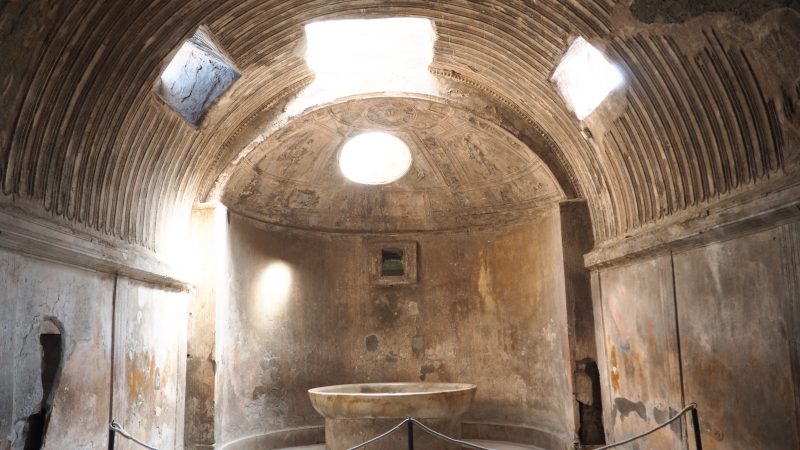 Now knowing all of this, if you can skip past the crowds you will have a lovely time. Pompeii is a real eye opener to how the Roman town once was.  The walls are still graced with interesting 'art', some a bit rude as you can see below, but it all tells a story.  Most of the infamous bodies still wrapped in volcanic ash have been moved out of the town into various museums but there is a small shrine with a few ash body casts that give you an idea of what once was.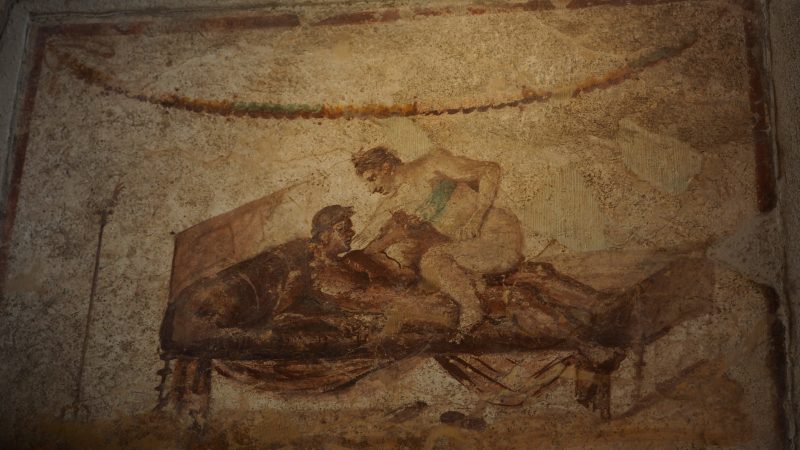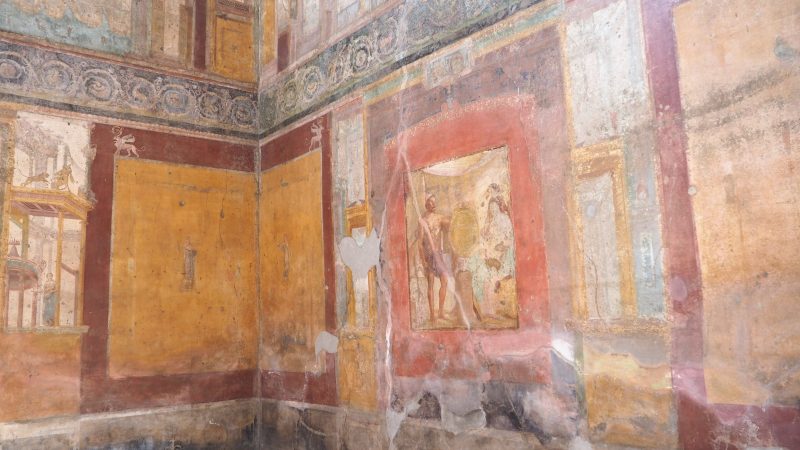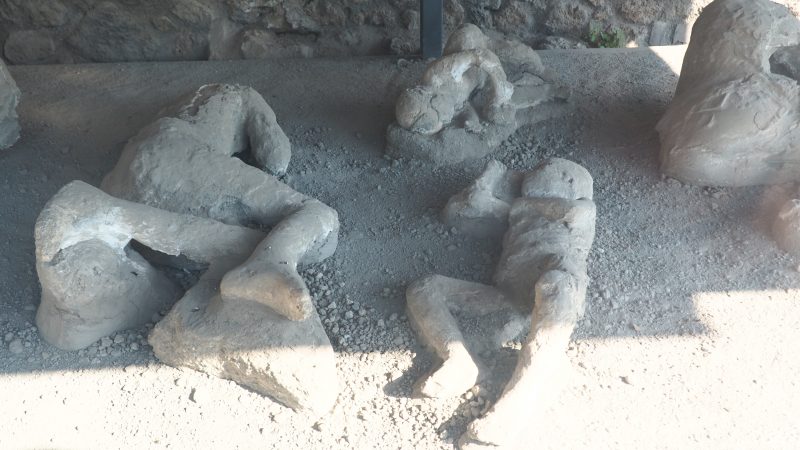 The gardens are still well kept, and the shadows the pillars make across the town are magical.  You will easily spend hours walking and talking around Pompeii and letting your mind run away with itself about what life must have been like for the locals. And it really is worth the trip, crowds or no crowds, Pompeii is one of Italy's wonders.