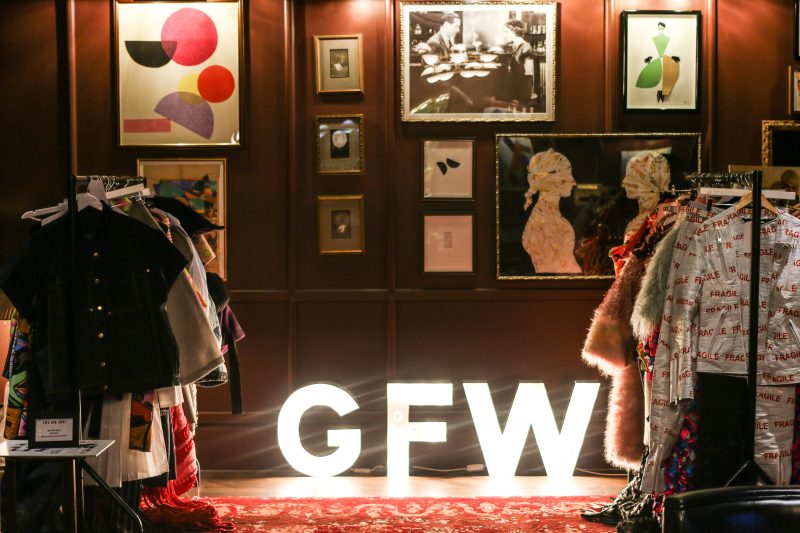 Team Maketh were delighted to be invited by Graduate fashion week to a get a first glimpse of this years graduate designed pieces ahead of the shows next month.
Now in its 27th year, 2018 heralds the biggest Graduate Fashion week to date. It is, as always, an event not to be missed by anybody working within the industry or indeed anyone aspiring to work in fashion.
Graduate Fashion week is an incredible spring board for talented, up and coming designers and a unique place to spot trends and champion new talent before the rest of the world cottons on.
With this in mind, I was sent on a mission to pick out this years cream of the crop. I was so honoured to have the opportunity to model my favourite pieces!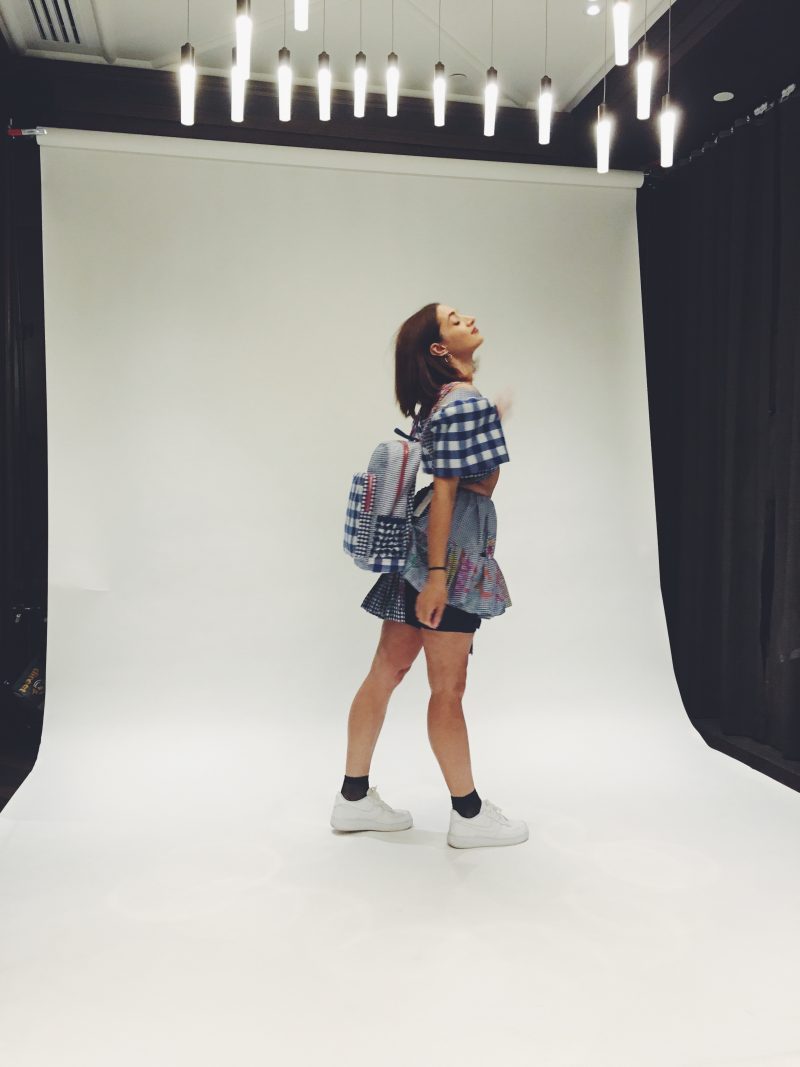 I couldn't resist this super cute co-ord by Lucy Sayers. I adored the pleated gingham embroidered with playschool style scribblings. The puff ball oversized sleeves in a bolder version of the fabric were a surprising and flattering play on the proportions. The shoulder straps led to another surprise design feature … a matching rucksack. WANT!!!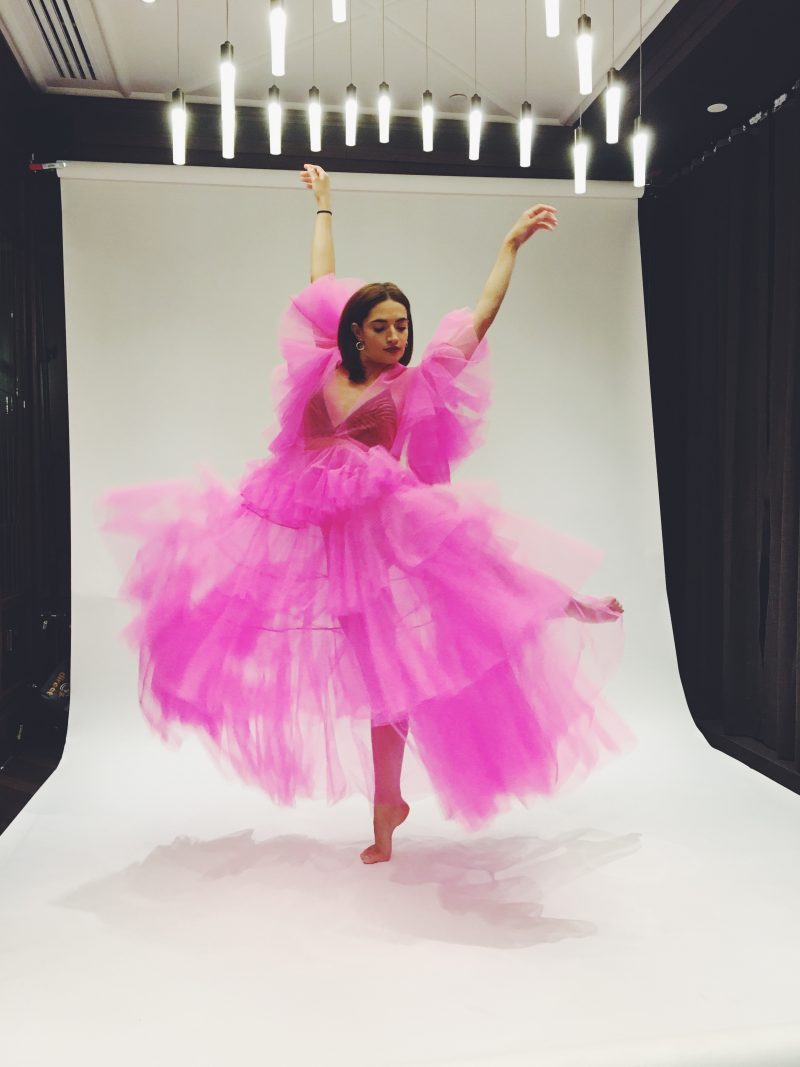 This hot pink toille number by Leah Haywood captured the attention of the entire room. The swathes of fabric transported me back in time to my corps de ballet days … you can't help but make shapes in a piece such as this..Romantic yet modern, traditional yet current.  "Oooh let's do a boomerang" exclaimed Hillary Alexander. Enough said. I know what I'll be wearing at my next film premiere.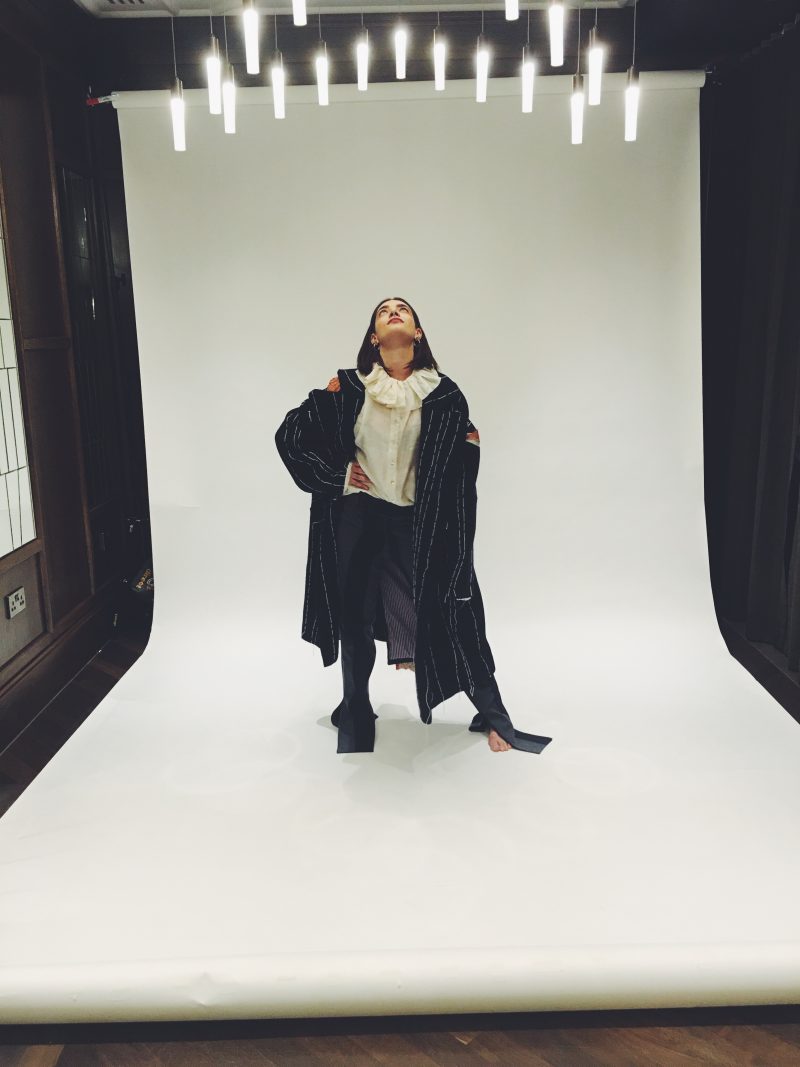 In contrast I fell hard for the 'prince charming' androgyny of Holly McCormack's oversized tailoring. It felt slouchy, sexy and nonchalant despite being incredibly detailed. There is nothing more perfect than real, wearable beautifully designed couture garments. I adored the subtlety of the unusual trouser hemline and peekaboo shoulder cutaways which revealed daring flashes of terracotta. Dear Holly gimme that coat. Love Anabel x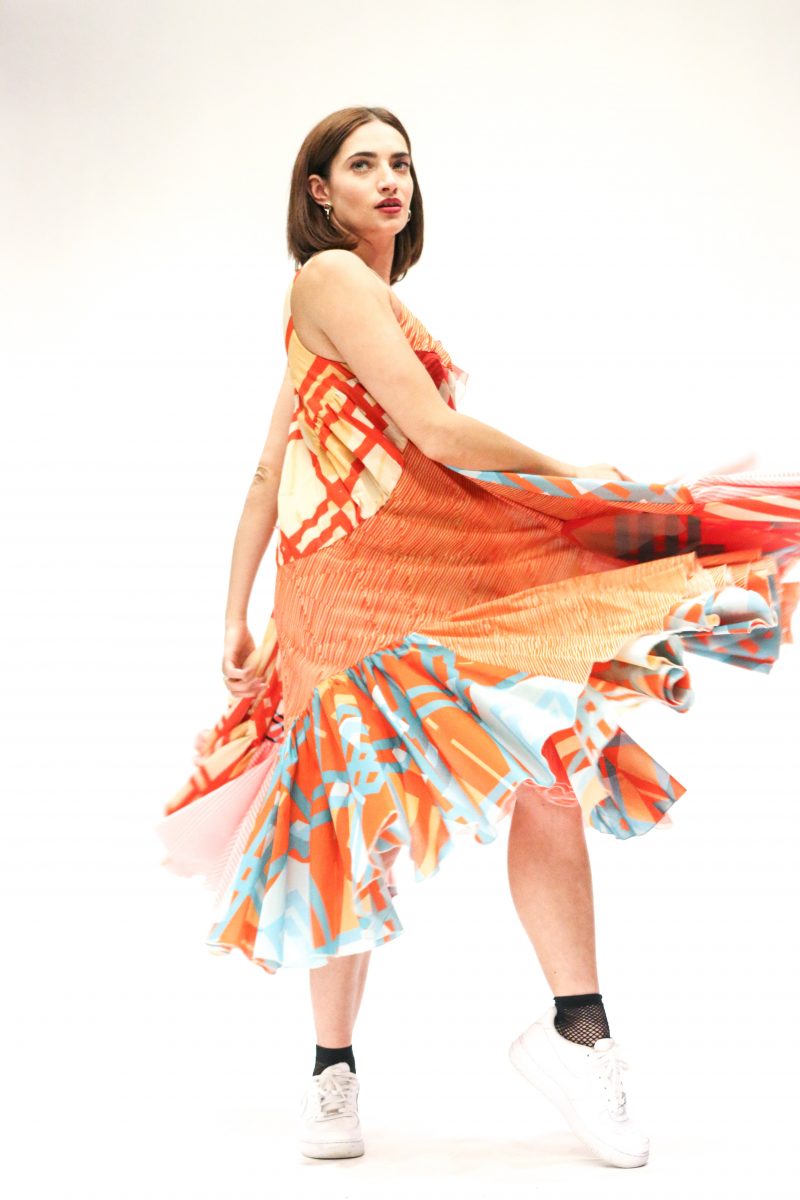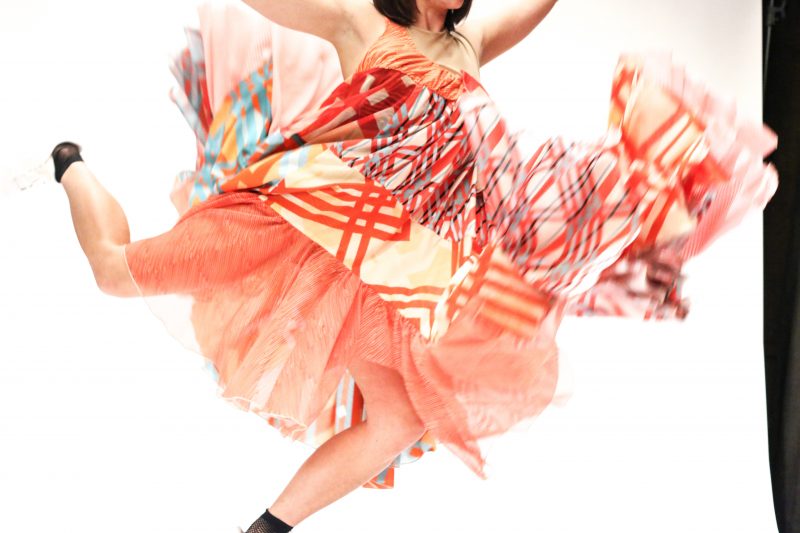 Eve white's asymmetric party piece also motivated me into motion. Frills, panels and surprise peplums galore … I loved the fabric choices, twirl factor and the clever use of flesh mesh to avoid nip slip scenarios. Practical, thoughtful and fabulous.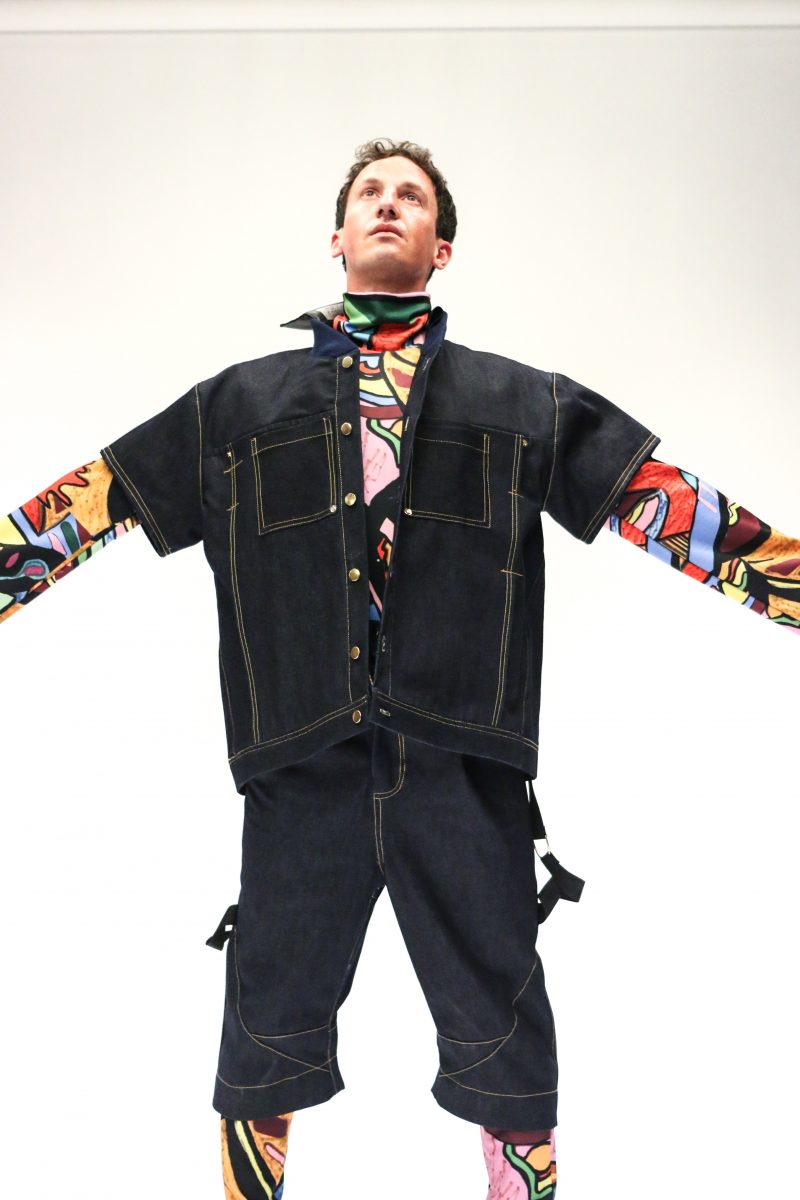 Maria Hassan- Alah's indigo denim ensemble layered with psychedelic print leggings and polo neck captured the imagination of my sidekick, fellow actor Alain Terzoli.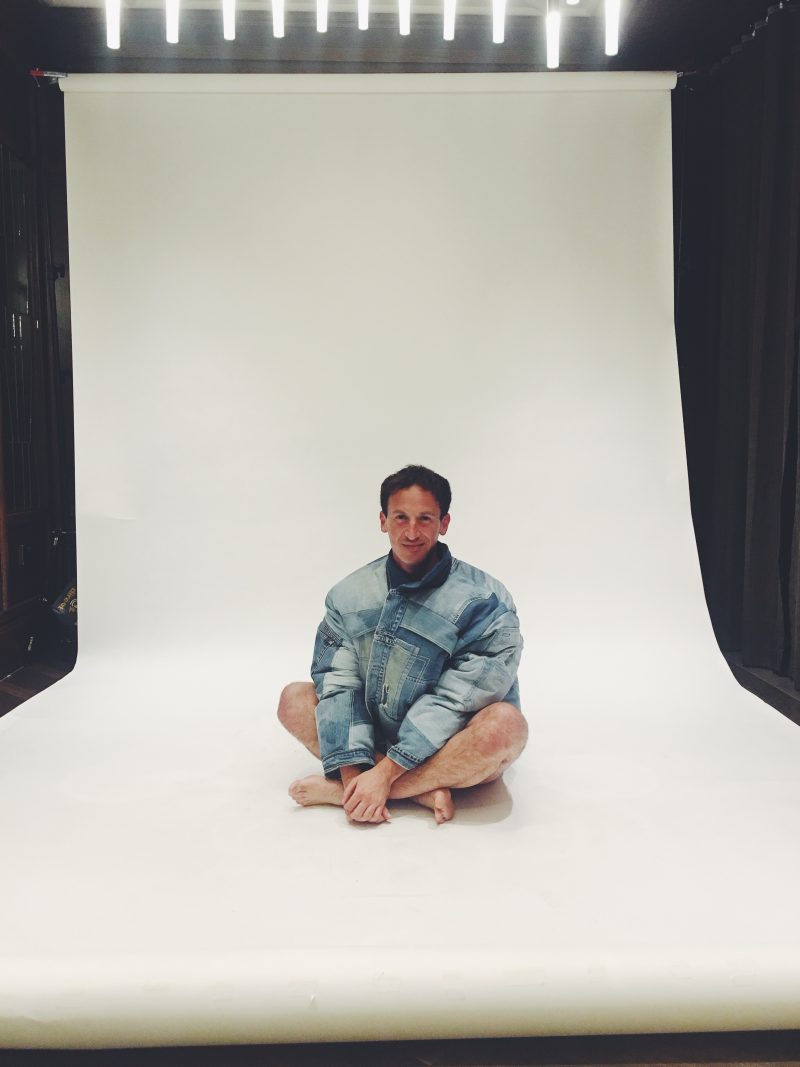 We also loved the timeless simplicity and sustainability of Emily Haywards oversized bomber jacket fashioned from vintage denim. Yes please Emily!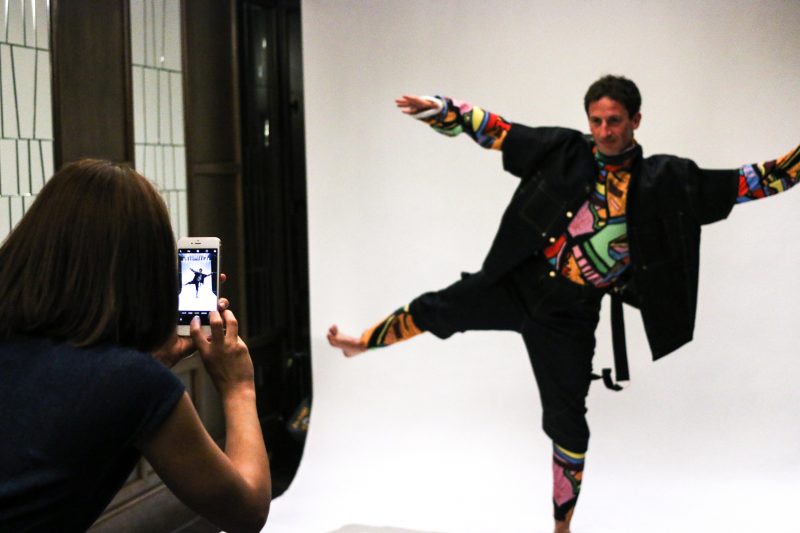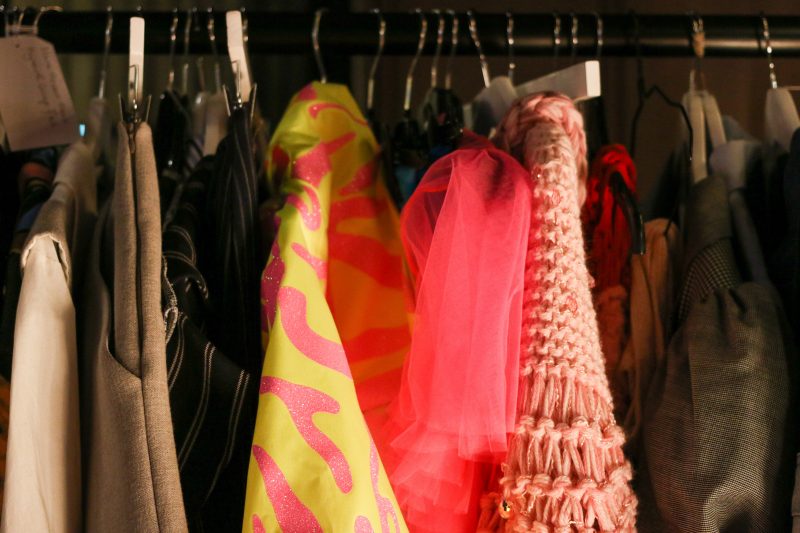 Good luck graduates x team Maketh
Written by Anabel Kutay
Photography by Emilie Chanteloup