If you are on Instagram, you will have seen people on holiday with a Giant Inflatable Unicorn. They seem to  be the go to holiday accessory right now, so with two holidays to Bali and Ibiza booked I just had to order one.  Already an Amazon Prime member, I jumped on the App and ordered it straight away.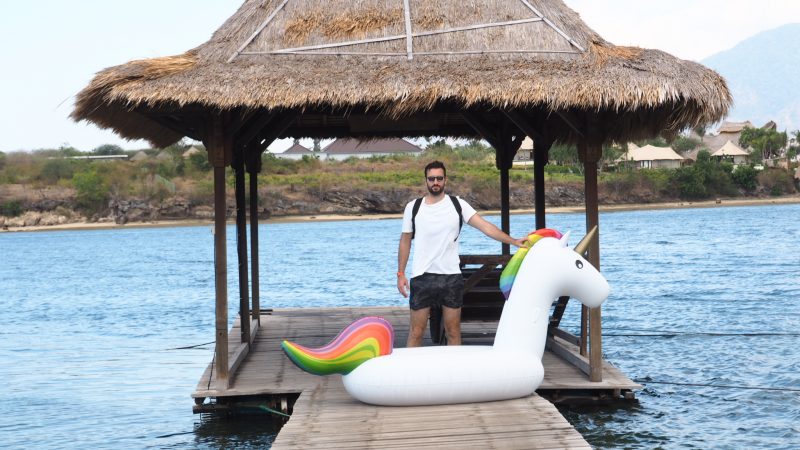 Although described as Giant, I really didn't believe that until it was fully inflated.  It was plenty big enough to hold myself (and I'm 6'4) plus my wife.  Whatever you do, don't try and inflate it with your mouth.  It will take hours!  A simple trick is to take a hair drier, put it on the cool function and let it do all the hard work.  You will be inflated within 10mins, and ready for the pool.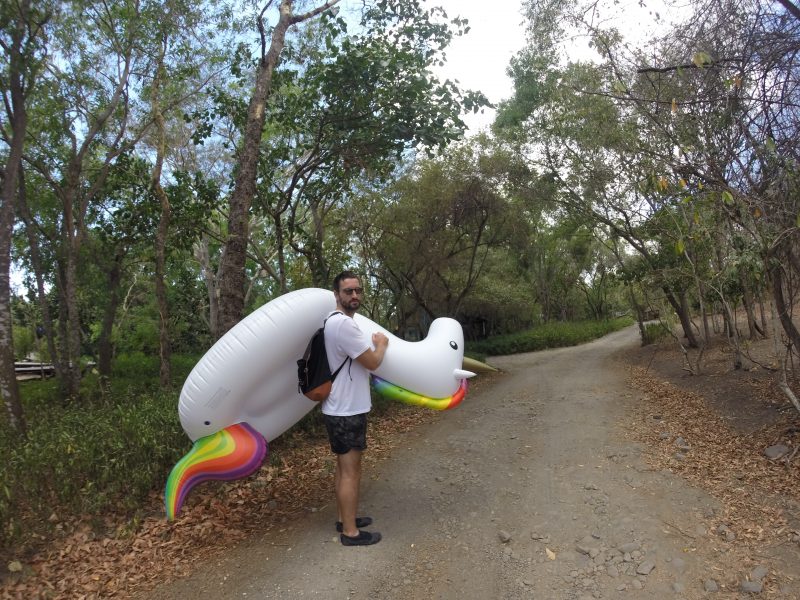 Now remember it is massive, so when carrying between locations you will need to be careful to not catch it on anything.  Little kids certainly couldn't carry it.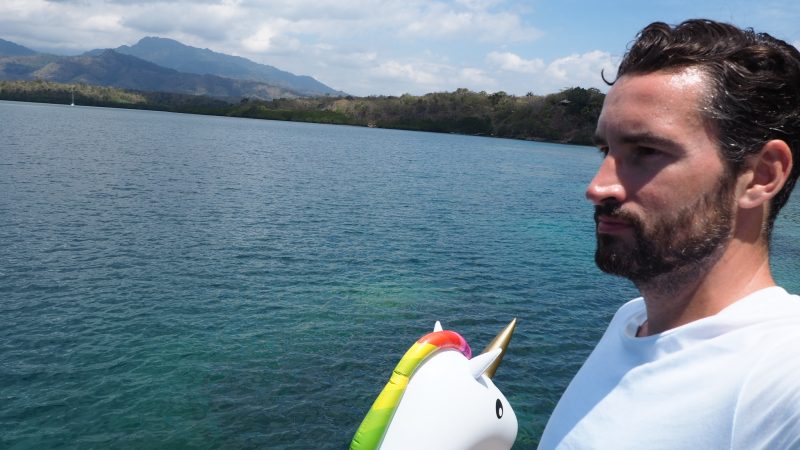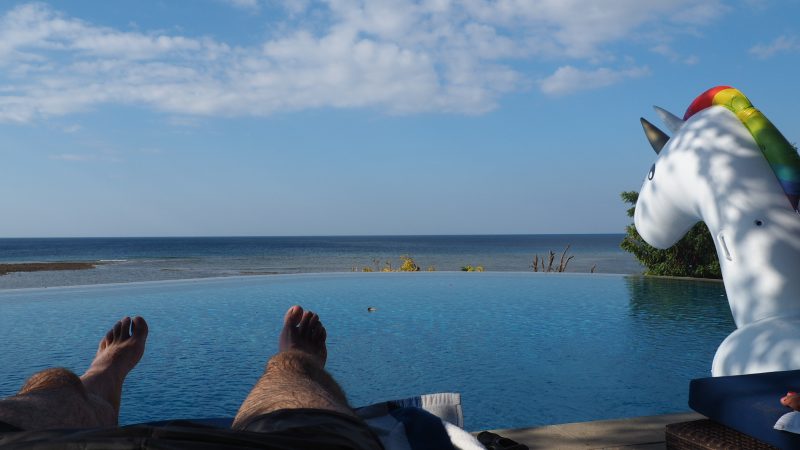 My favourite game with the unicorn, be it in the pool or sea, was to try and climb on top of it and stand up.  Simple you would think, but not in practice.  I succeed a number of times, but fell off it more times than I wish to remember.  All part of the fun when playing in water.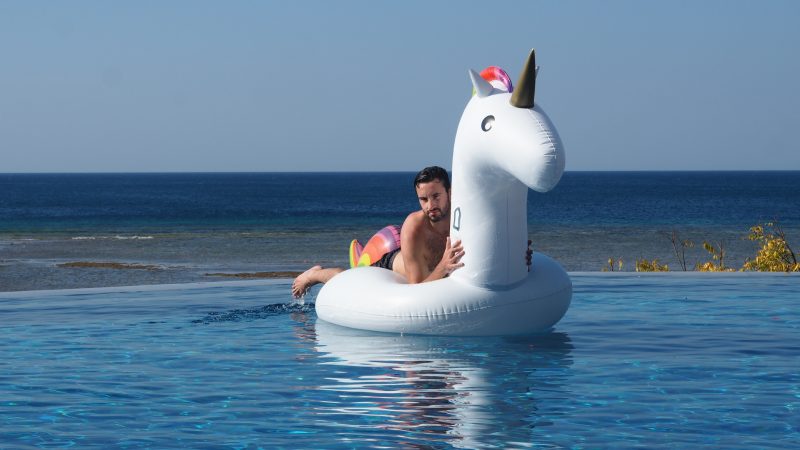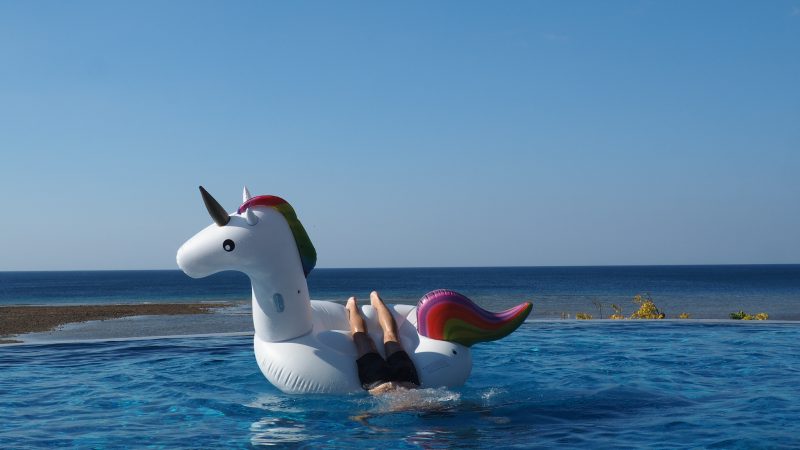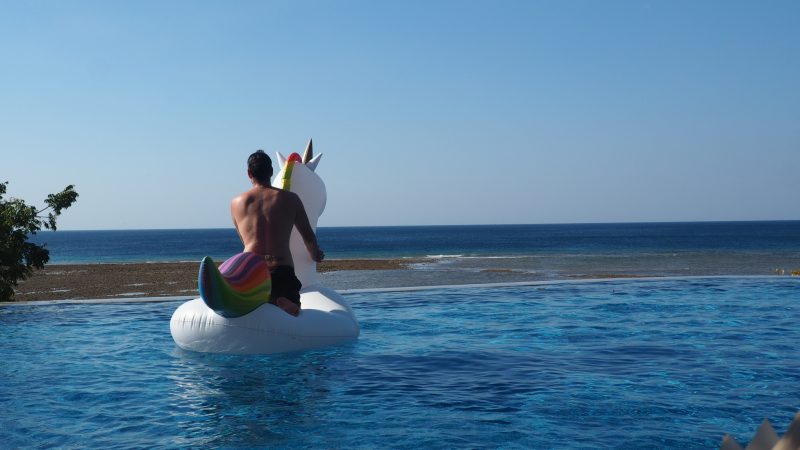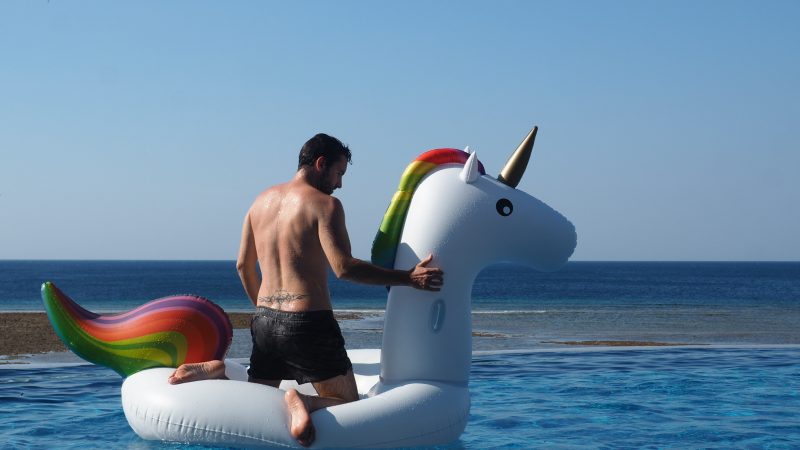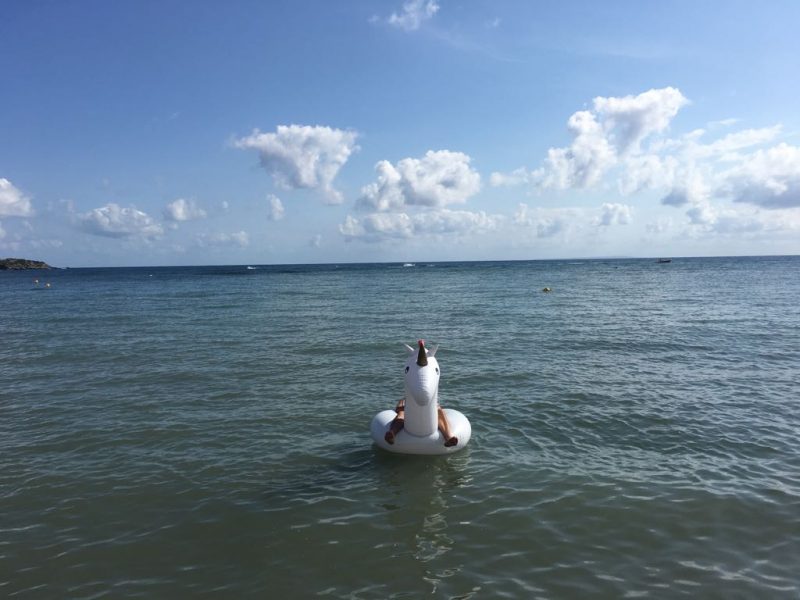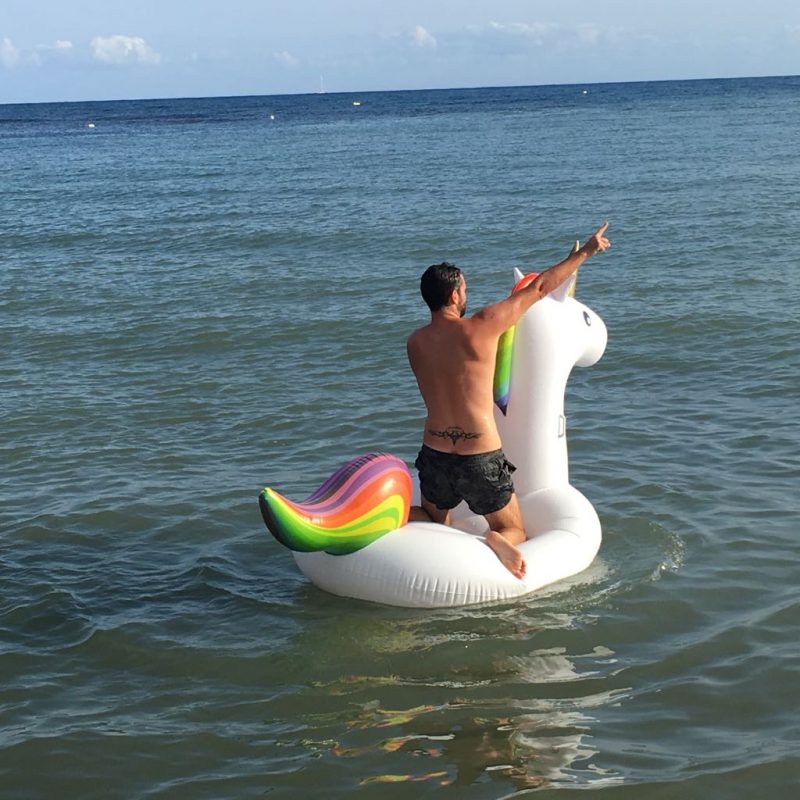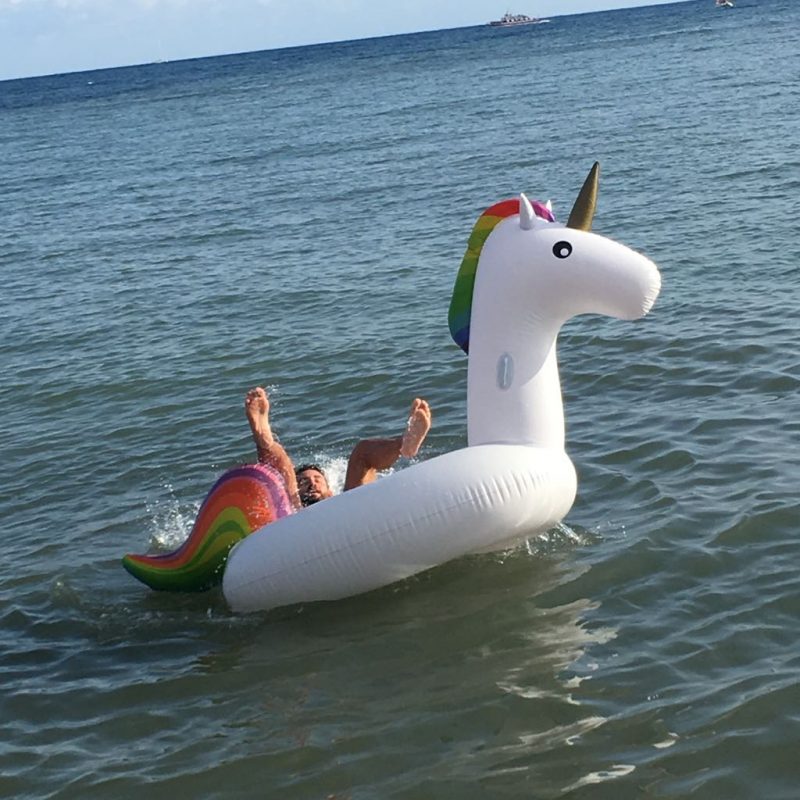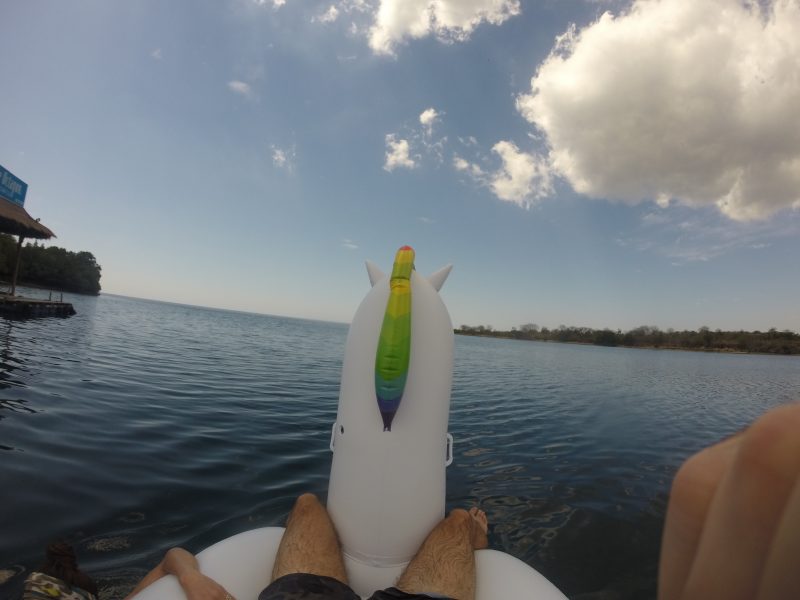 Trying to balance on the unicorn and have your partner take a cool photo is tricky though.  You can see most of my failed attempts above.  Then up stepped my wife Anabel and in one shoot got the best photo with a simple high kick.  Oh well, on to the next destination.