The summer is here (almost) and in good timely fashion, our food & drink establishments are bringing out their expression of British sunshine on a dish. The nation's favourite go to spot Nando's informed us of their new vision of summer eats, their new Fresco Burger.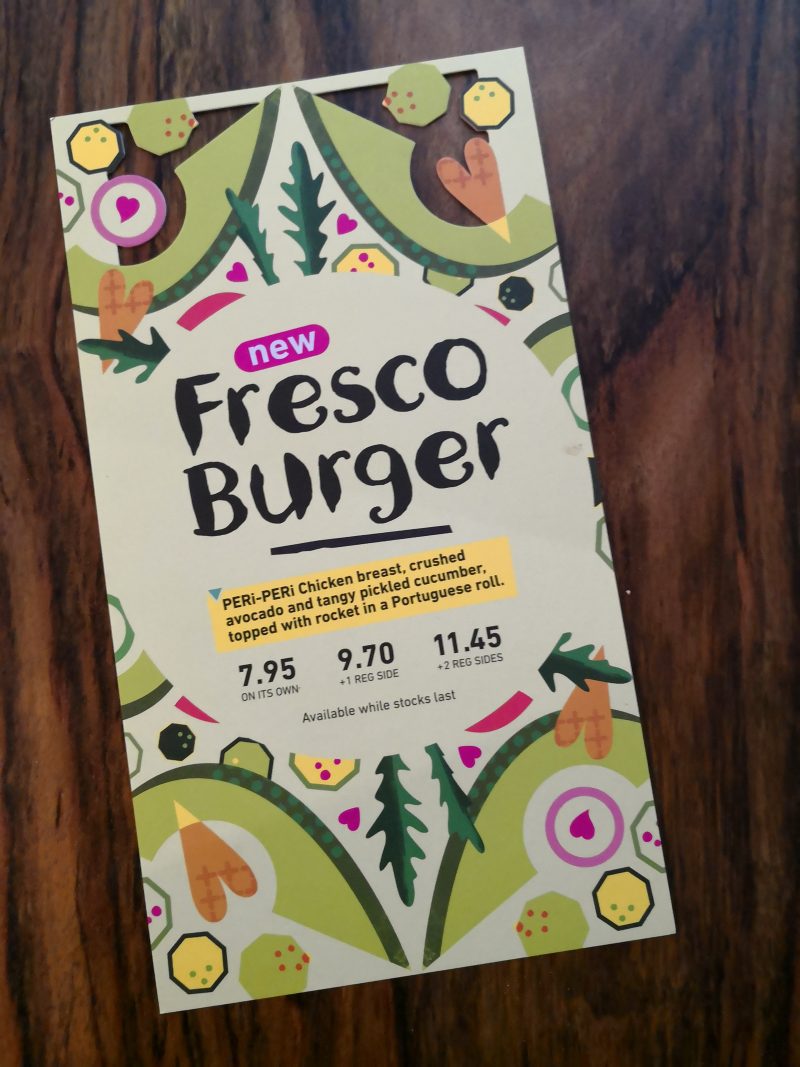 Nando's have been a personal favourite of mine for some time, driven by its flavoursome, protein fuelled dishes. Having consumed literally everything on their menu (this is no joke here, I've been around the Nando's dining block) it was time for them to interest me in something new.
The Fresco Burger is a decent combination of flavoursome ingredients, fused with your favourite peri-peri chicken fillet. Besides the peri-peri fillet, In the mix of the Fresco burger is tangy pickled cucumber, crushed avocado, and a layering of peppery rocket all housed under the notorious Nando's Portuguese roll.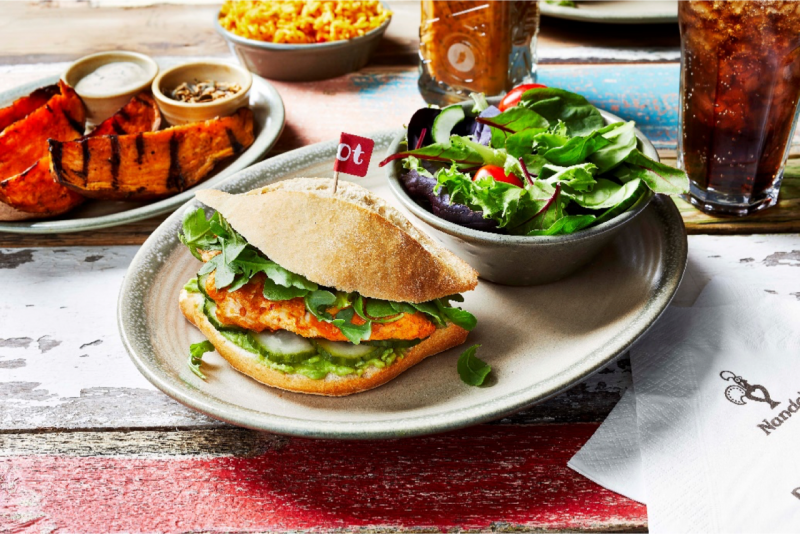 But the most important part here, is how it all tastes once it lands on the table and the chicken table marker goes. 2 bits in and it doesn't fail to impress the hunger of a post-boxing class 6ft tall chap. Two bites in you will start to experience the tasty impact of peri-peri chicken and crushed avocado working together, followed swiftly by the zing of the pickled cucumber. The roll isn't my favourite as I'm a neat freak, desperate for the burger in hand to keep together. But this is what makes a good burger great, the battle to hold all the contents together to continue the journey of flavour (well played Nando's).
Overall the new Fresco burger is a keeper and worth getting tucked into. Slap in some spicy rice on the side and you've got yourself a winning meal combo.
So folks it's time to throw the usual menu to one side and go in for the new Fresco burger experience Nando's are putting on for the summer. And don't delay as the Fresco burger is only out for the next 12 weeks. Head on over to Nando's website to find your nearest restaurant.