Even though summer has officially packed its bags now, the daylight is still rather bright in the day and we're still in need of a bit of protection. At Maketh-the-Man we big on our sports & leisure, particularly when it comes to a little bit of cycling and occasional sailing.
But whatever sport & leisure activities you take up, some good eyewear goes a long way. There are hundreds of eyewear brands out there in the world and on this day and age, quality is more important than ever. With that in mind we were approached by the aptly named eyewear brand SunGod, to give our verdict on their eyewear range.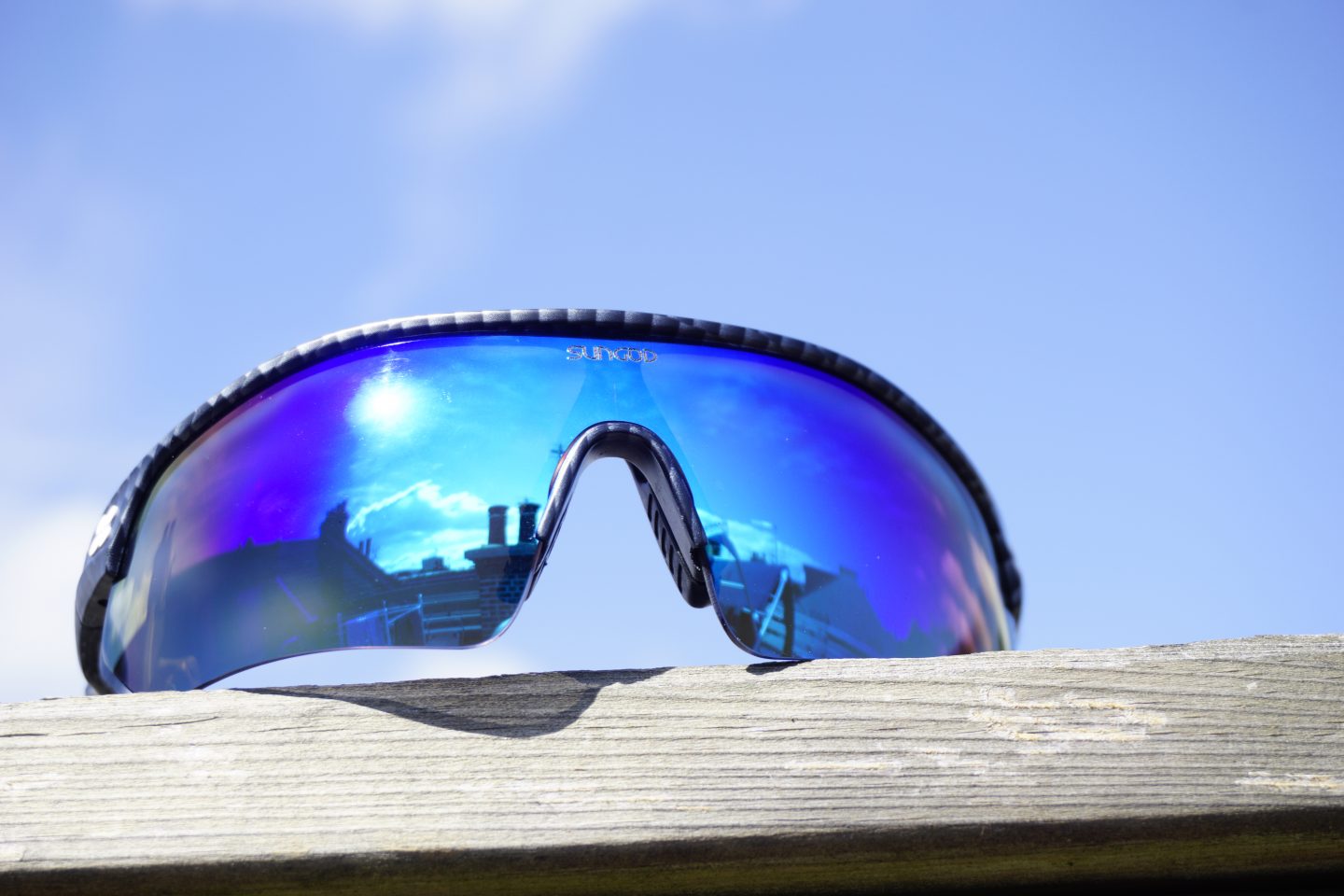 We know what you're about to say right now, who is SunGod? We asked ourselves the same thing and decided to dig a little deeper ourselves. There about 5 years in the making and have seen their eyewear reached the top of mount Everest, as well as soaring into space and back.
As we read deeper and deeper into the story of SunGod, we can see why they have been on such an epic journey. And over those years such a brand like SunGod, have prided themselves on several things:
A custom design process of your personal eyewear, ensuring each pair is unique to the buyer.
4KO optics (must be tried to be explained) but incredible polarsied lenses
Better pricing for us, with there being no use of distributors or stores to wholesale their product.
Lifetime guarantee against breakage – driven by the quality of their memory plastic technology.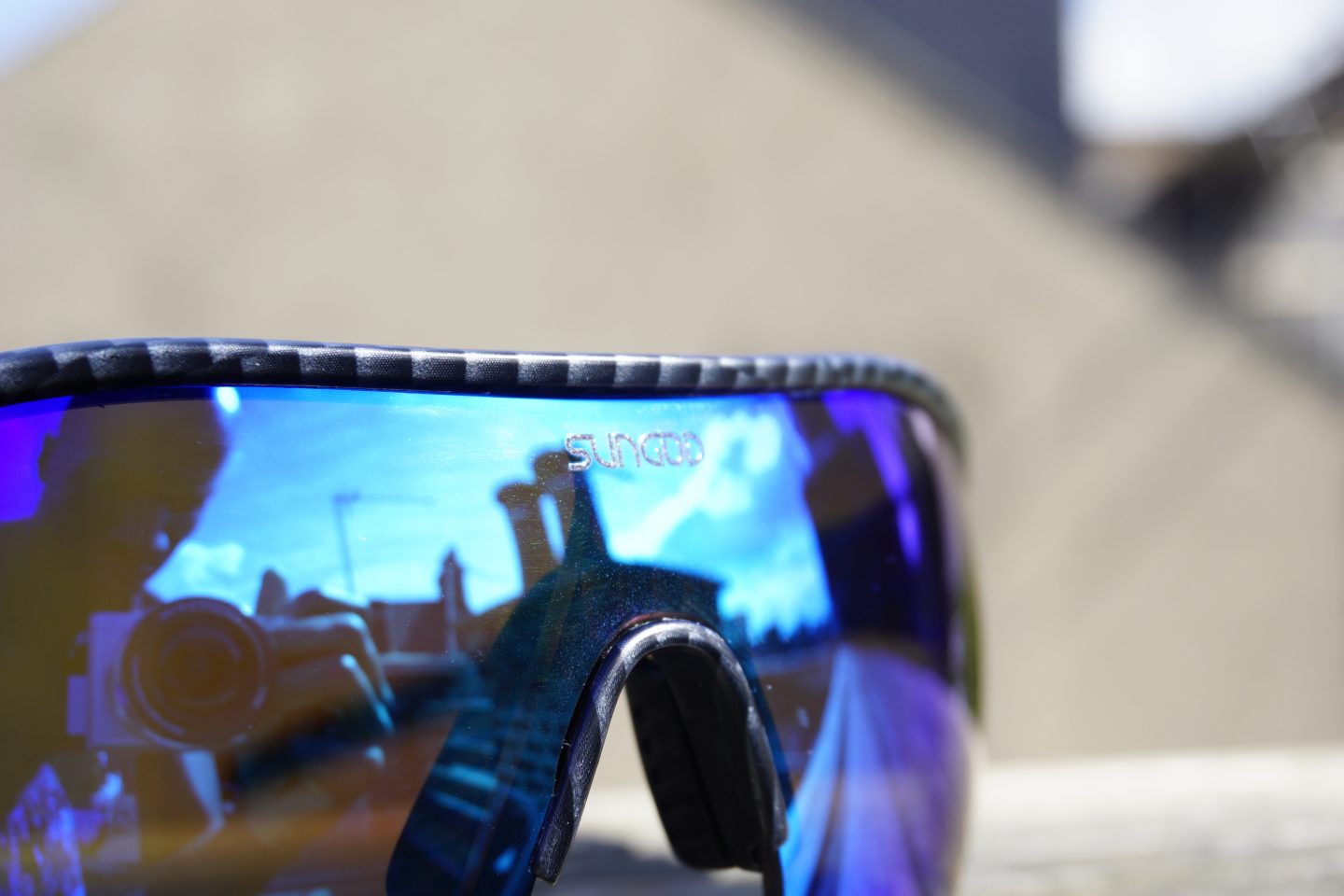 The only way to truly test these 4 keys selling points that SunGod stand by was to get a pair of their sunglasses and put them through their works. Being the sportier types at Maketh-the-Man it was only natural to grab a pair of SunGod's sportiest frames, the Pacebreakers.
Now before we go into more detail the first thing we want to highlight is the pricing. The SunGod Pacebreakers (once you've customised them in your own unique way), are priced at £85. Not too bad a price when you factor in the a very sturdy frame, adjustable nose, grip lock ear socks and anti-reflective inner lens coating, which keeps in line with most brands. But like we said, it keeps them in line. So the price fairing commitment we don't buy, but irrespective of this it's not extortionate.
The lifetime guarantee however is what we're really impressed by and does make the pricing a little more worth it. Conscious we've never got the chance to break our sunglasses yet (its very difficult to anyway, the frame is as tough as they say) but on paper, there aren't many brands we know that offer that level of guarantee.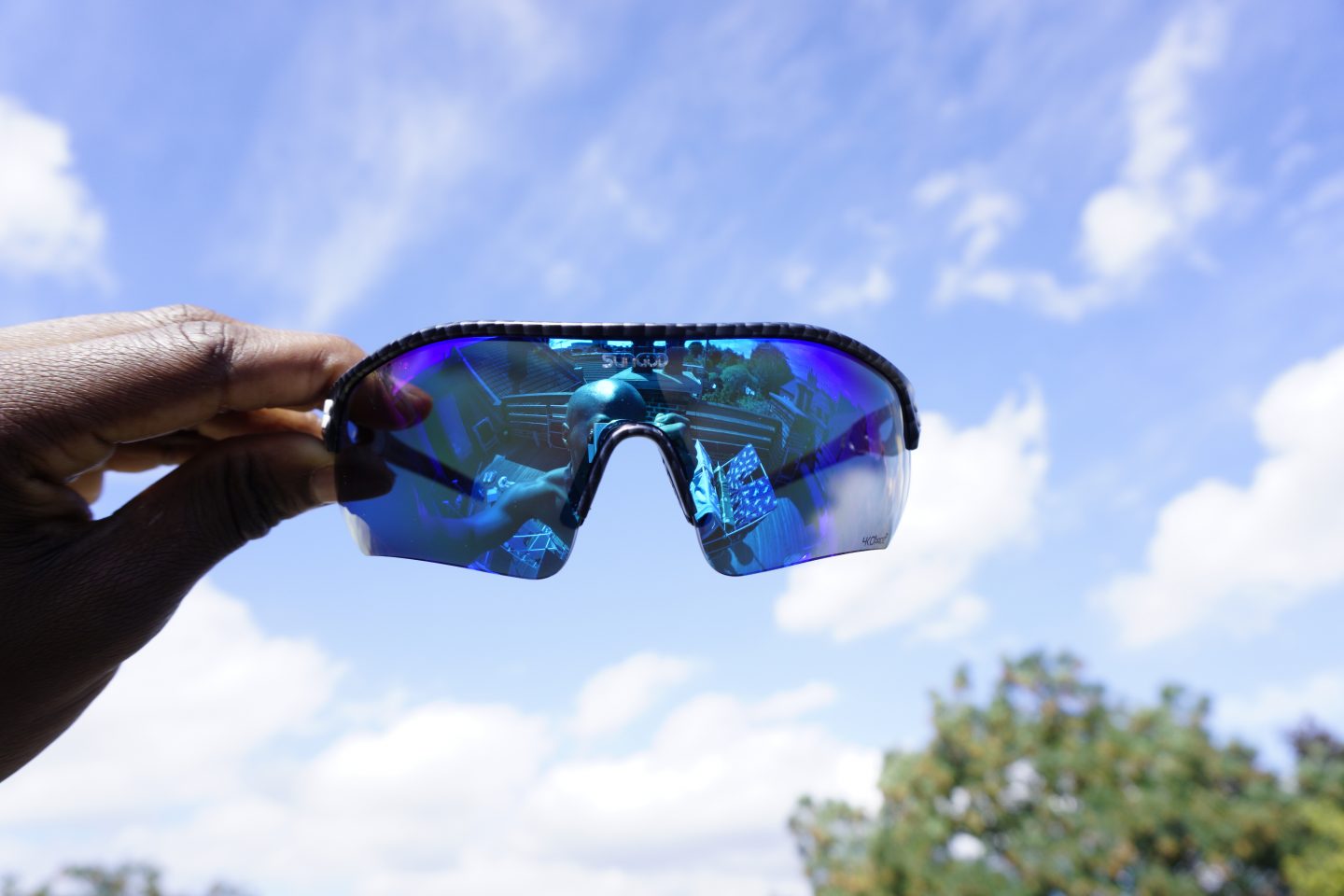 This shows the level of quality put into the SunGod sunglasses, which should further convince you that they're as good as they say on the tin. Early days but 4 drops and a sumo-style press in the depths of my backpack and our Pacebreakers heckle our unintentional efforts.
So yes you may be able to find some similar shades at a similar price, but for the little extras with SunGod (and solid guarantee set in digital stone), it's worth giving them a go.
You will be able to find your next pair of SunGod sunglasses directly on their website.