Continuing our trip around Bali, and leaving the National Park of Menjangan behind, we headed for the cultural centre of Ubud. Our destination was the luxury 5 star Viceroy Hotel. This family run hotel is true luxury and stands up to its 5 stars.  When abroad you can often find the star rating system very wildly, but this hotel delivers.  As we passed security at the front gate, we whistle up the small driveway, past the helicopter pad (we didn't take it this time), and pulled up alongside the entrance.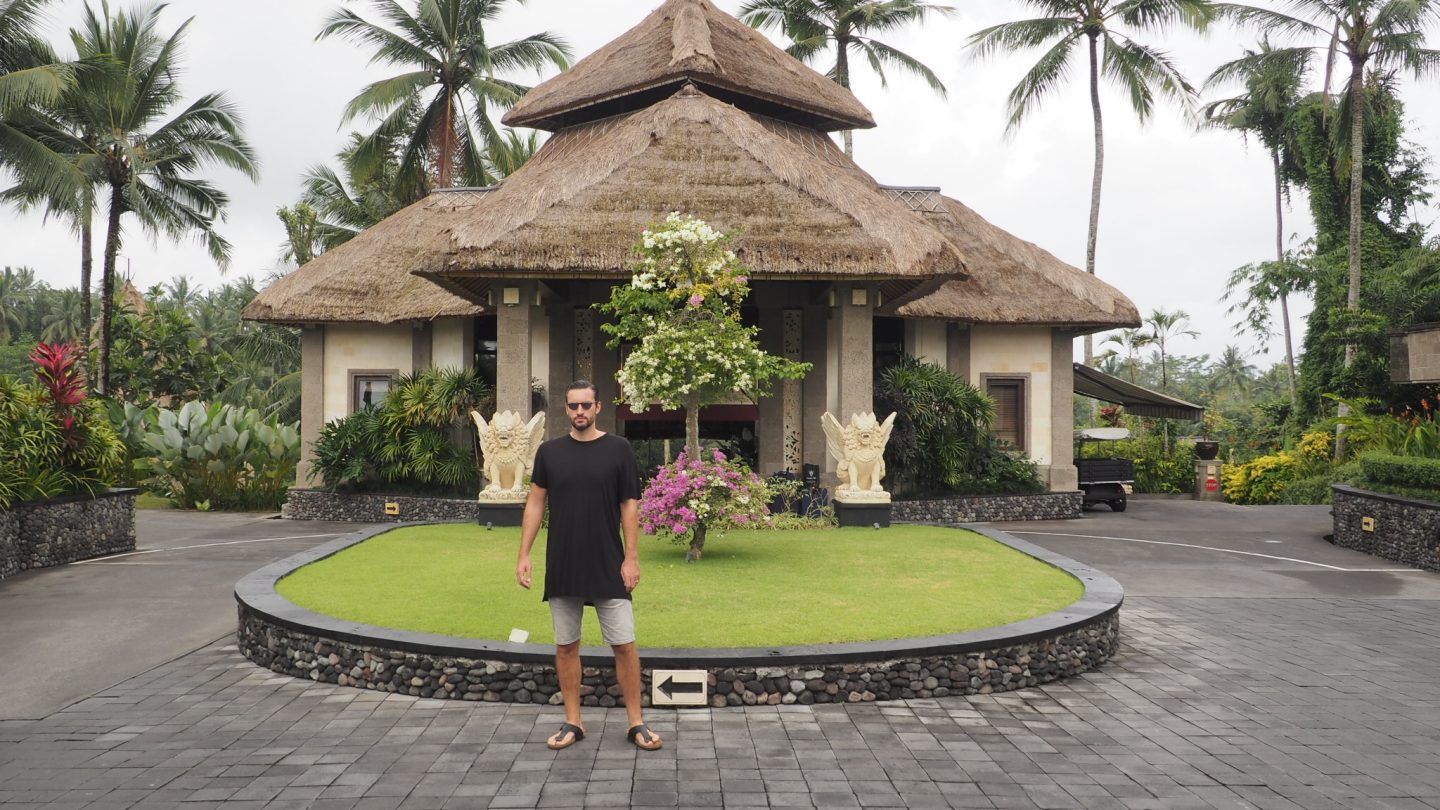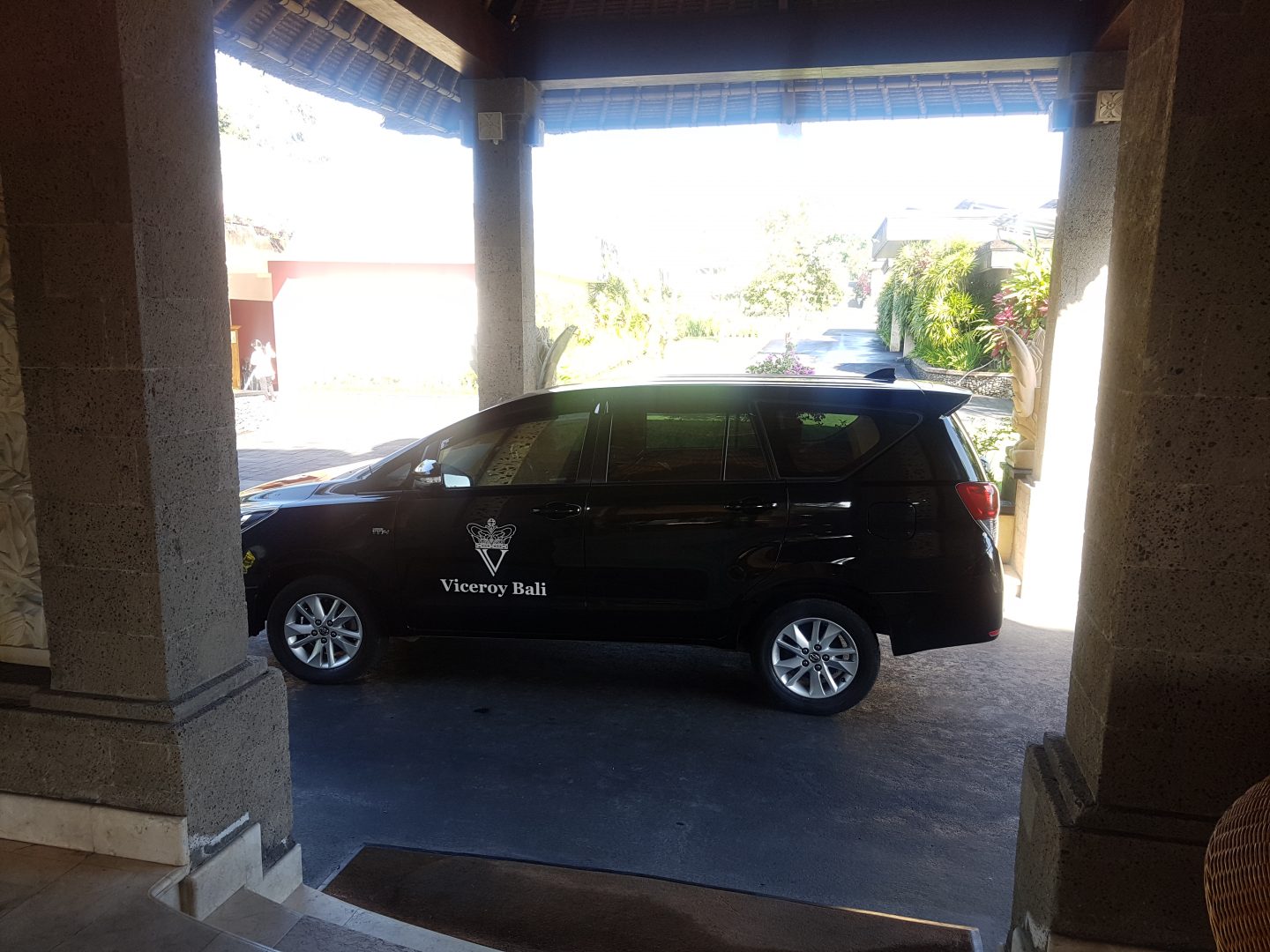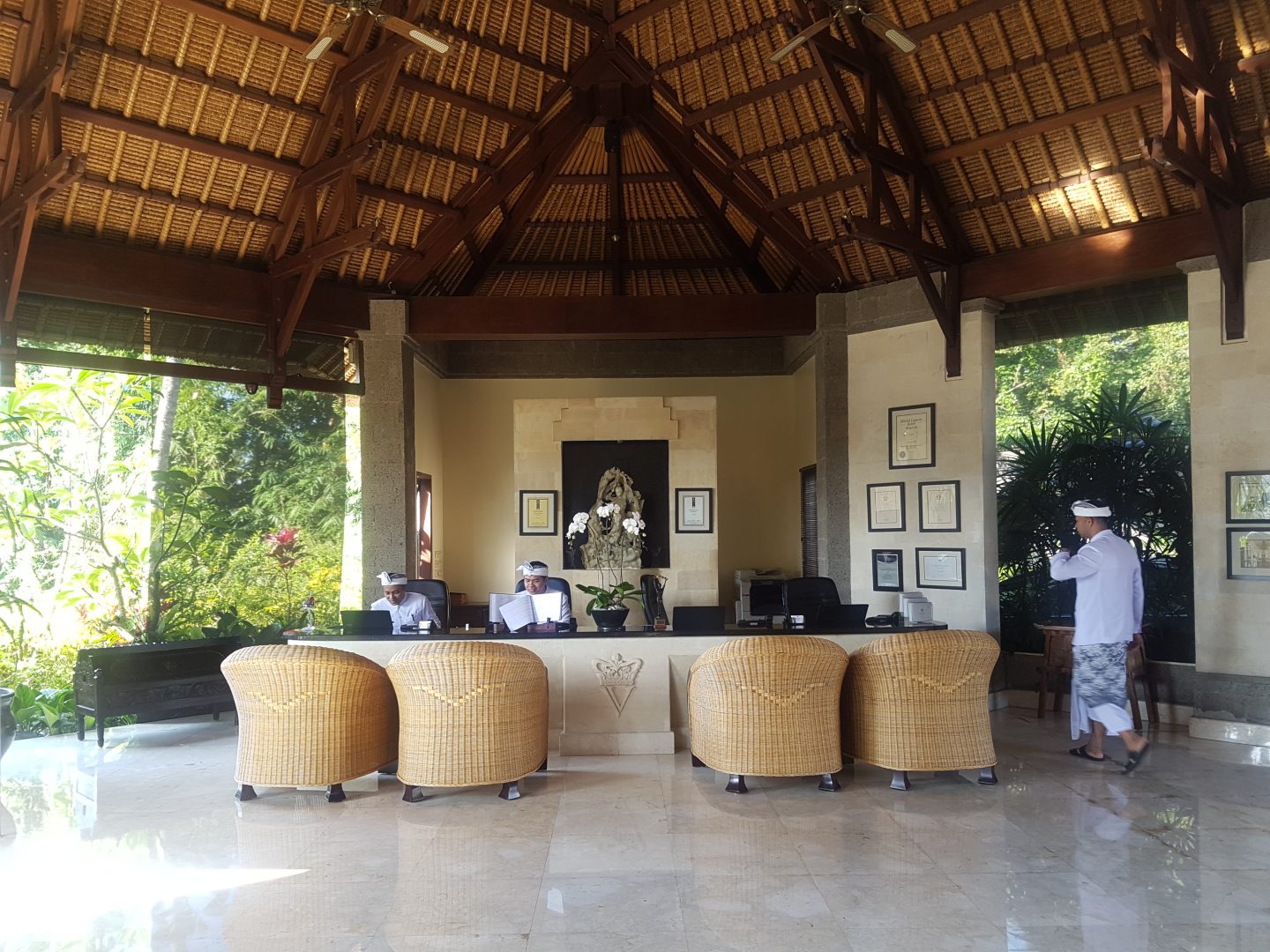 On check-in we were presented with a couple of cocktails and someone attended to our bags.  We were taken poolside for our first glimpse of the infinity pool over looking the jungle of Ubud. OH MY GAWD!  It was stunning, and quickly became our favourite place to hang out at the hotel.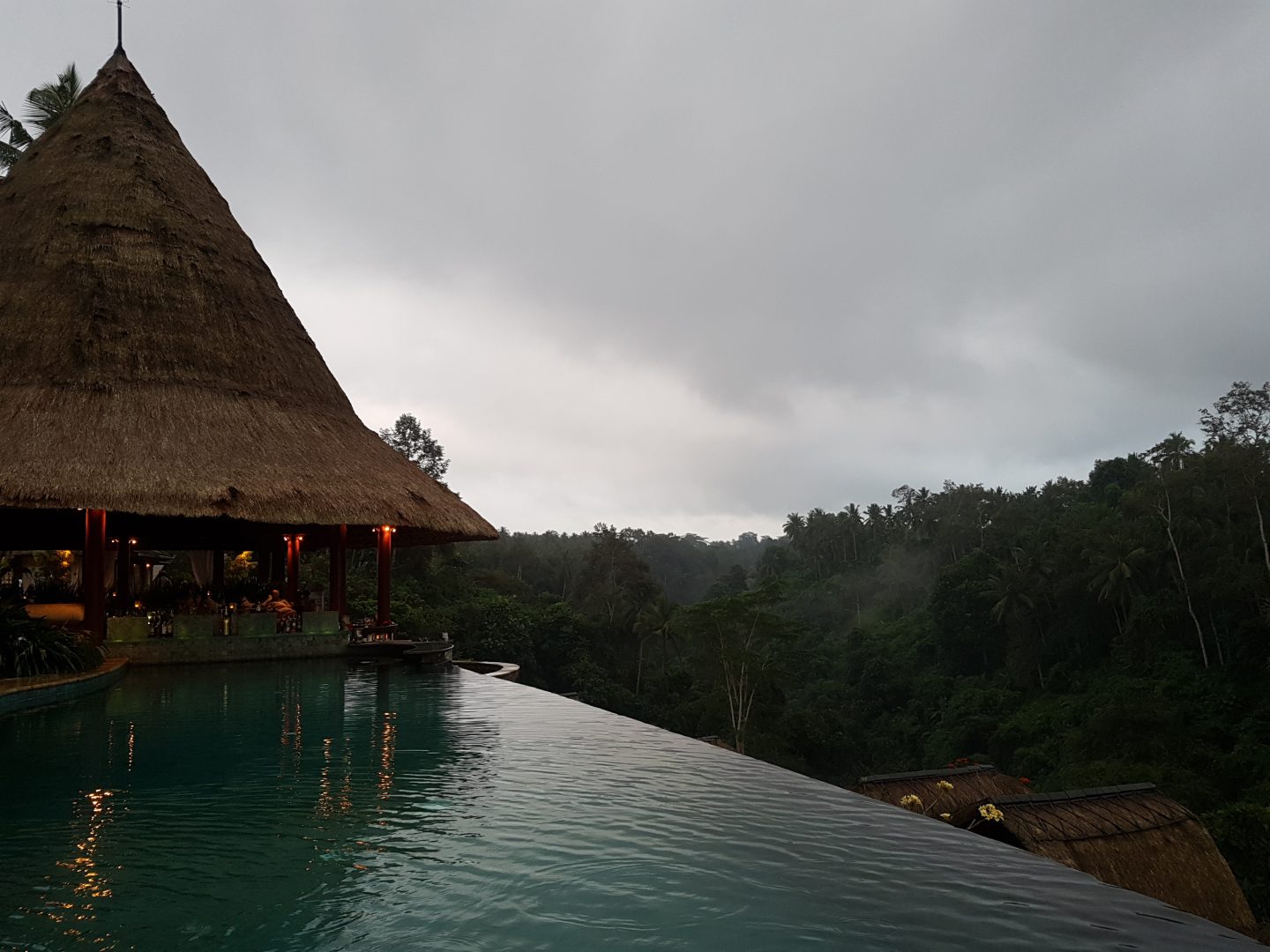 Onward to our room, which was a fun trip down the hillside in a golf buggy. Stopping off outside our villa, we were excited to see the room.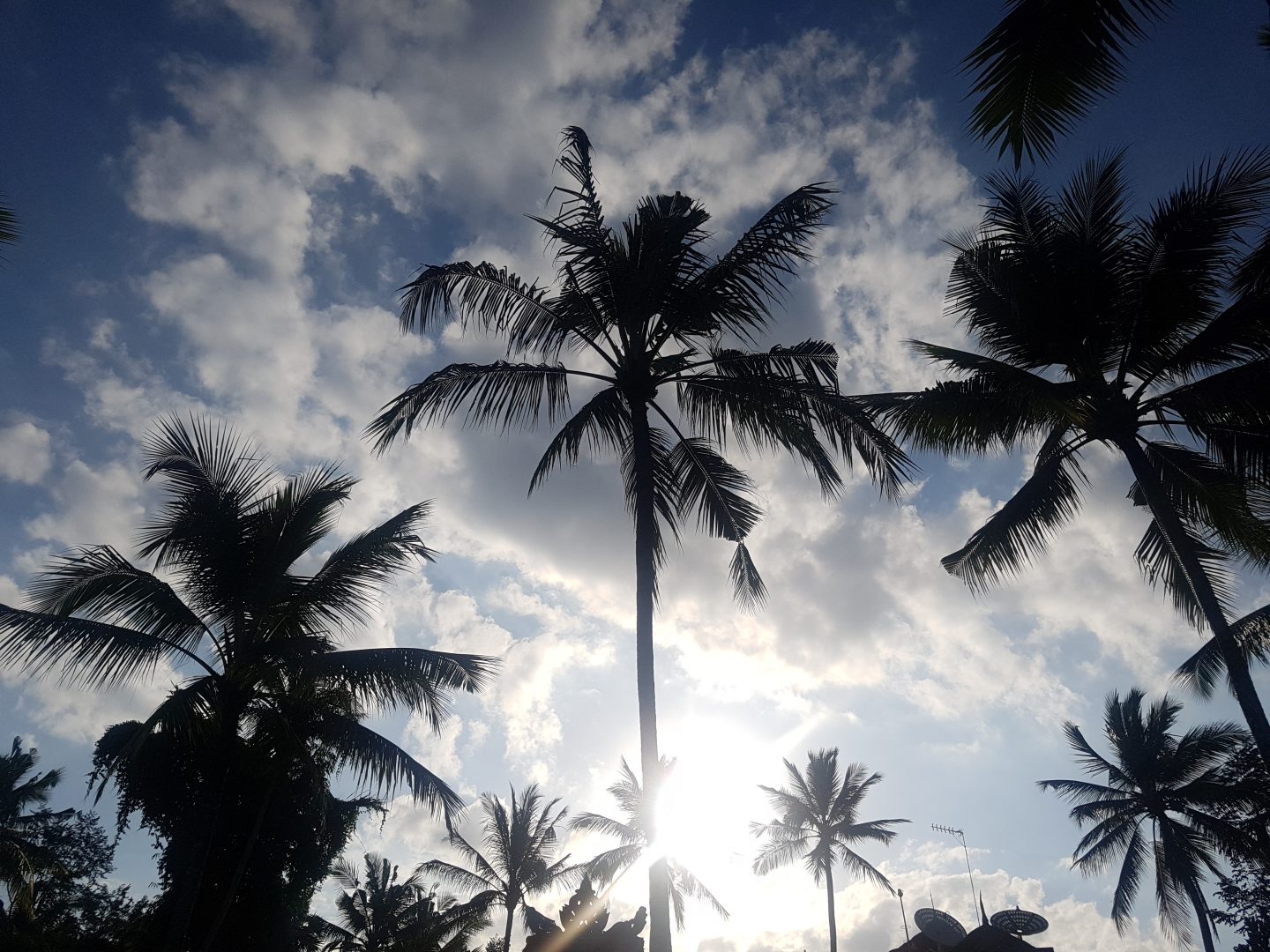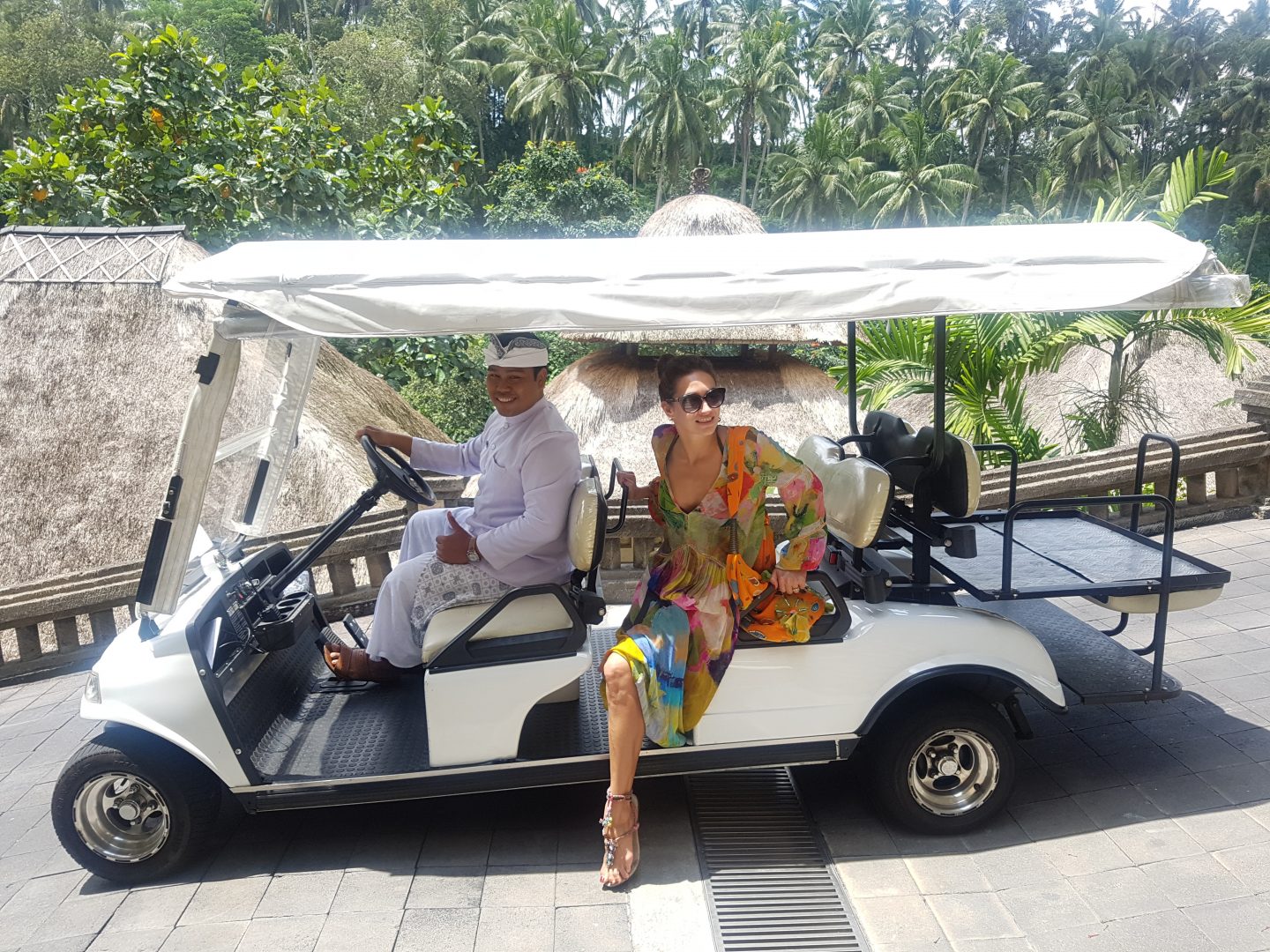 As the villa's doors opened we were hit with a stream of light.  Our room had two large opening terrace doors leading out onto our own private infinity pool and Bali bed.  It was so bright and airy we wanted to stay there forever.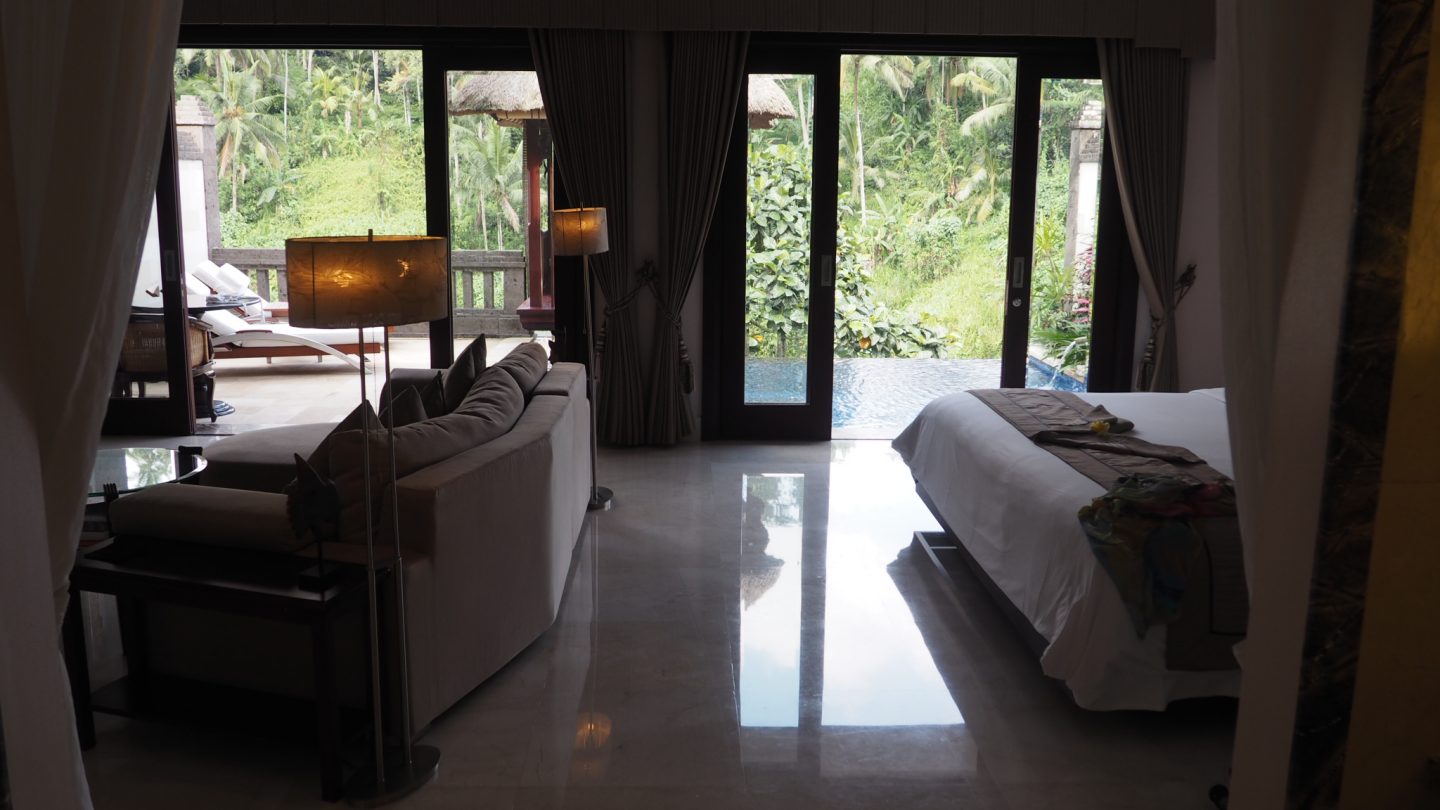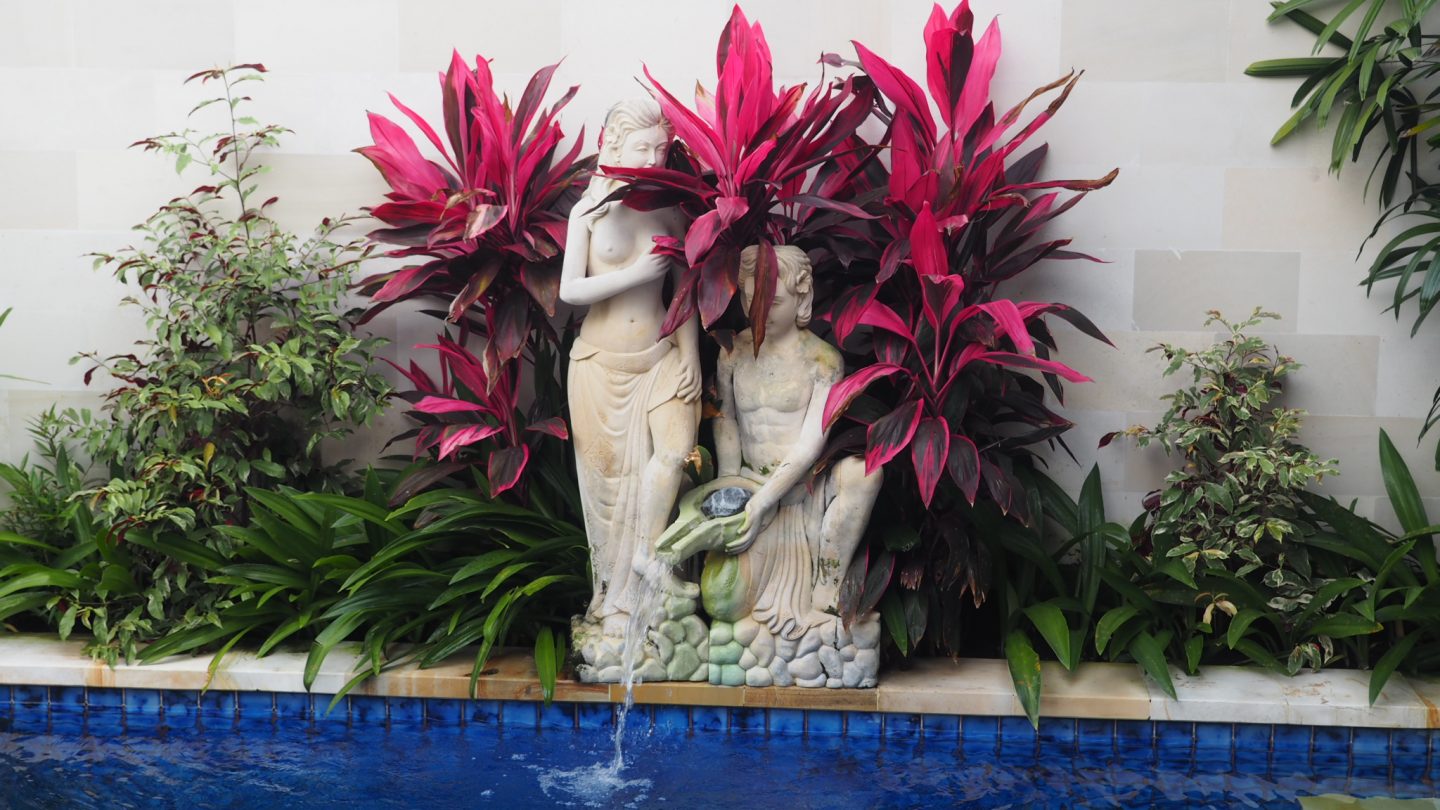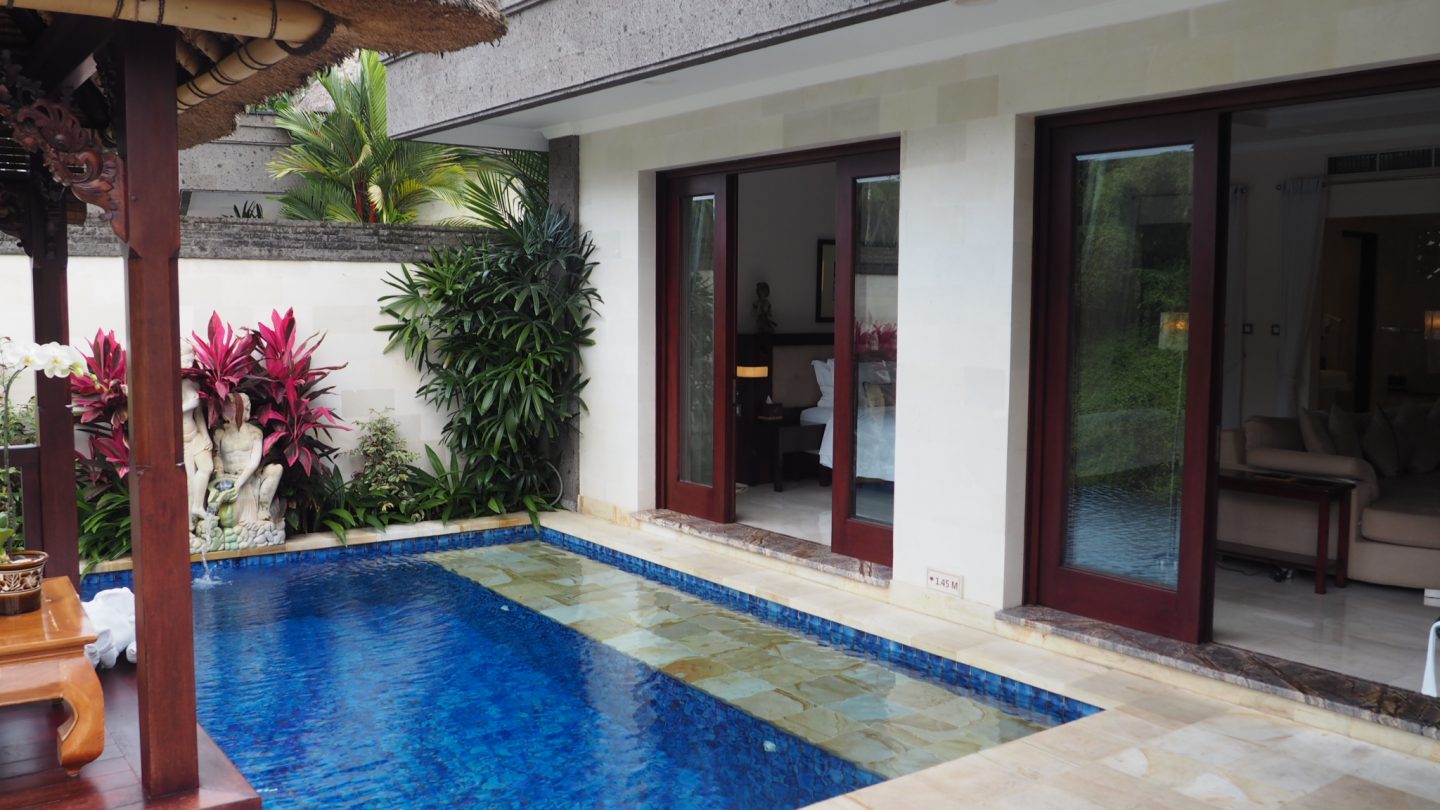 I loved the Bali bed, it was a great spot to have your breakfast as the sun rose above the hotel and the local birds took to the skies.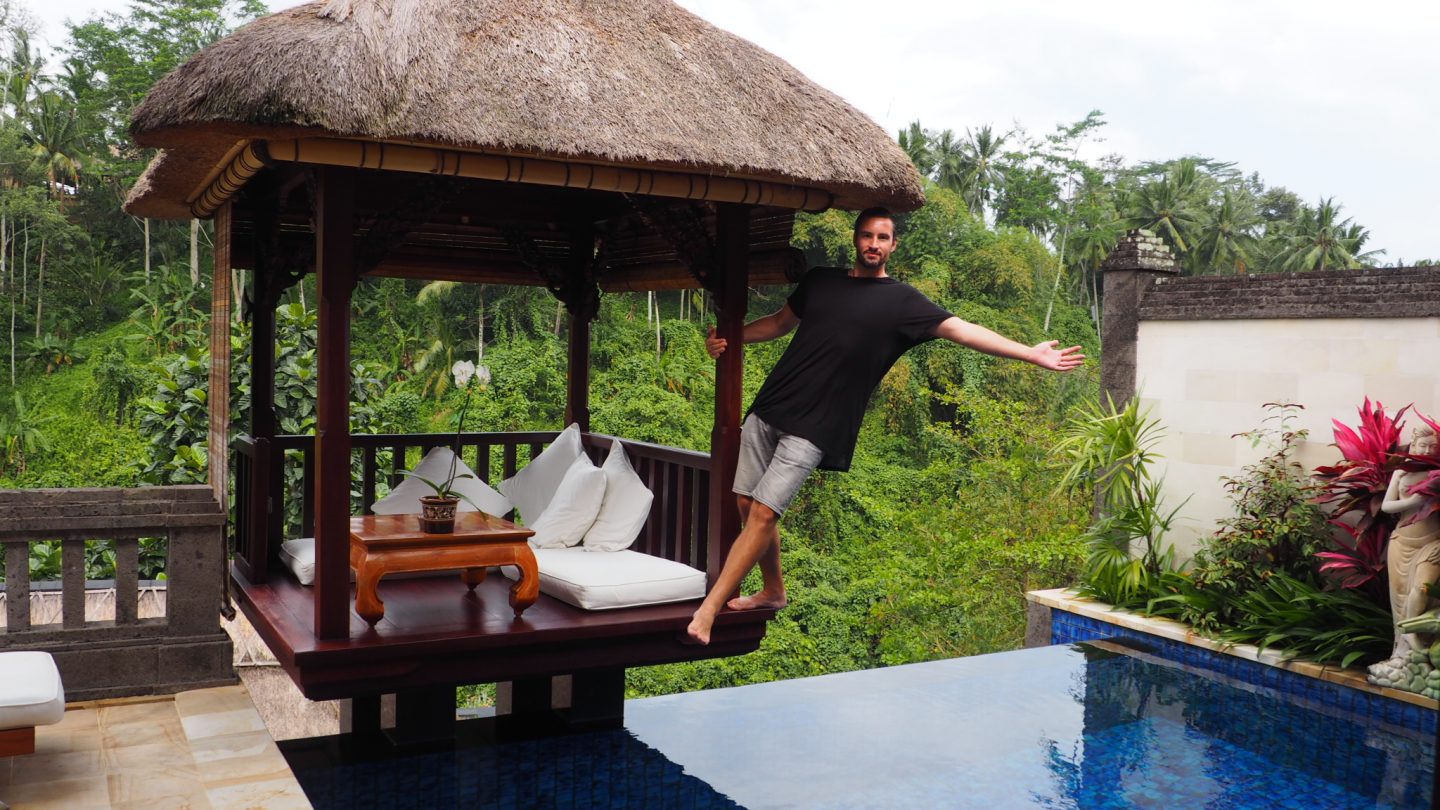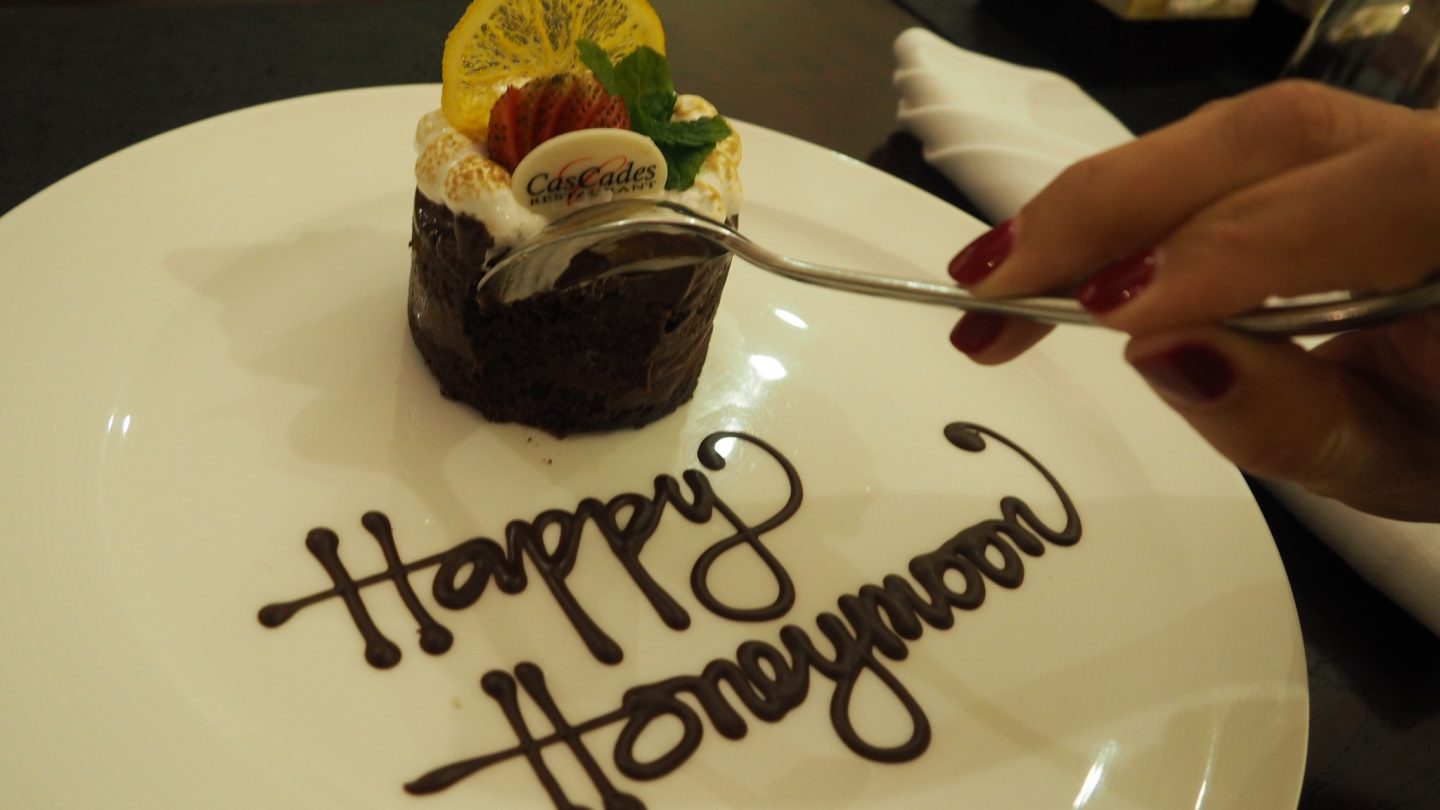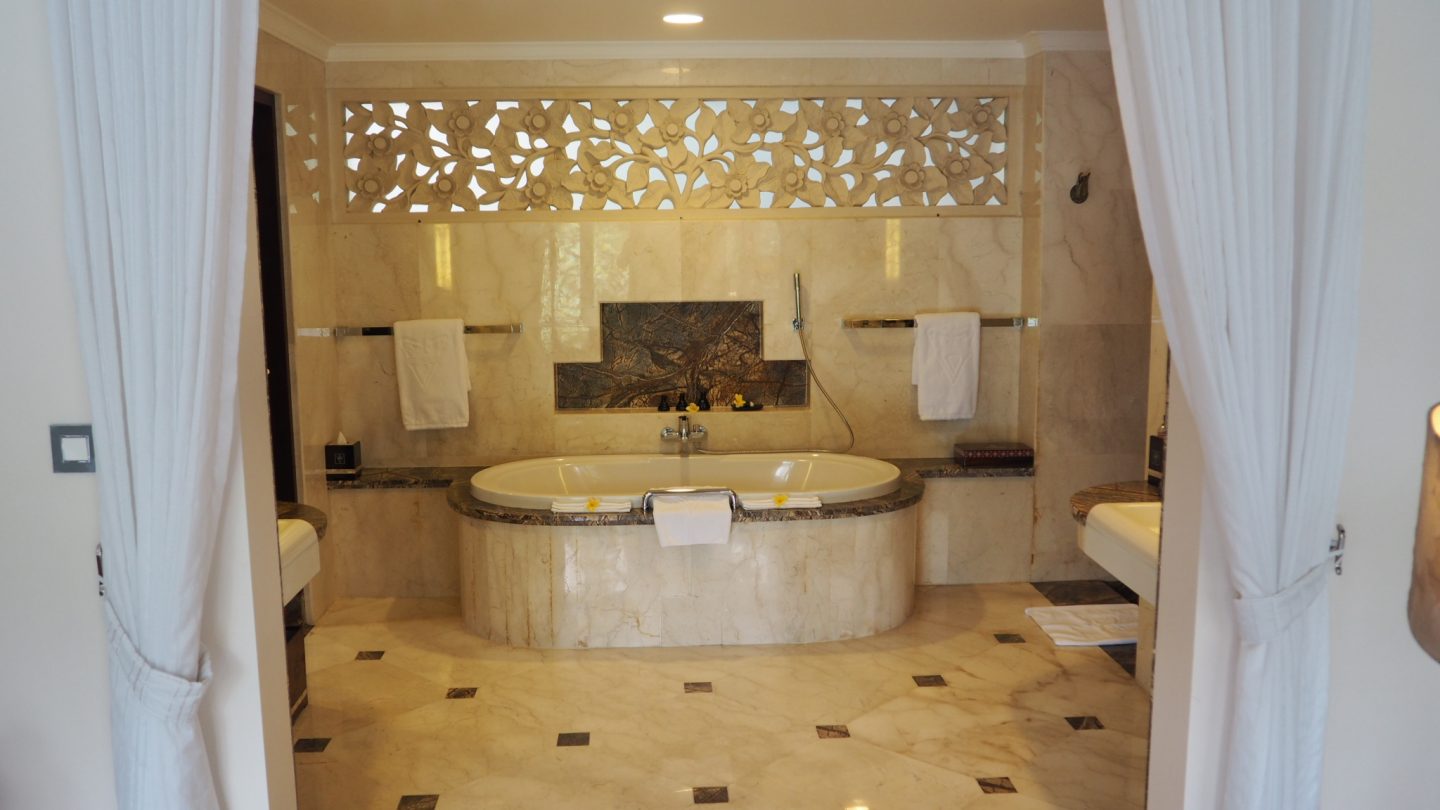 The bathroom and bed were an impressive size.  His and her sinks, a large spa bath tub and separate shower. Why doesn't ever house come with this?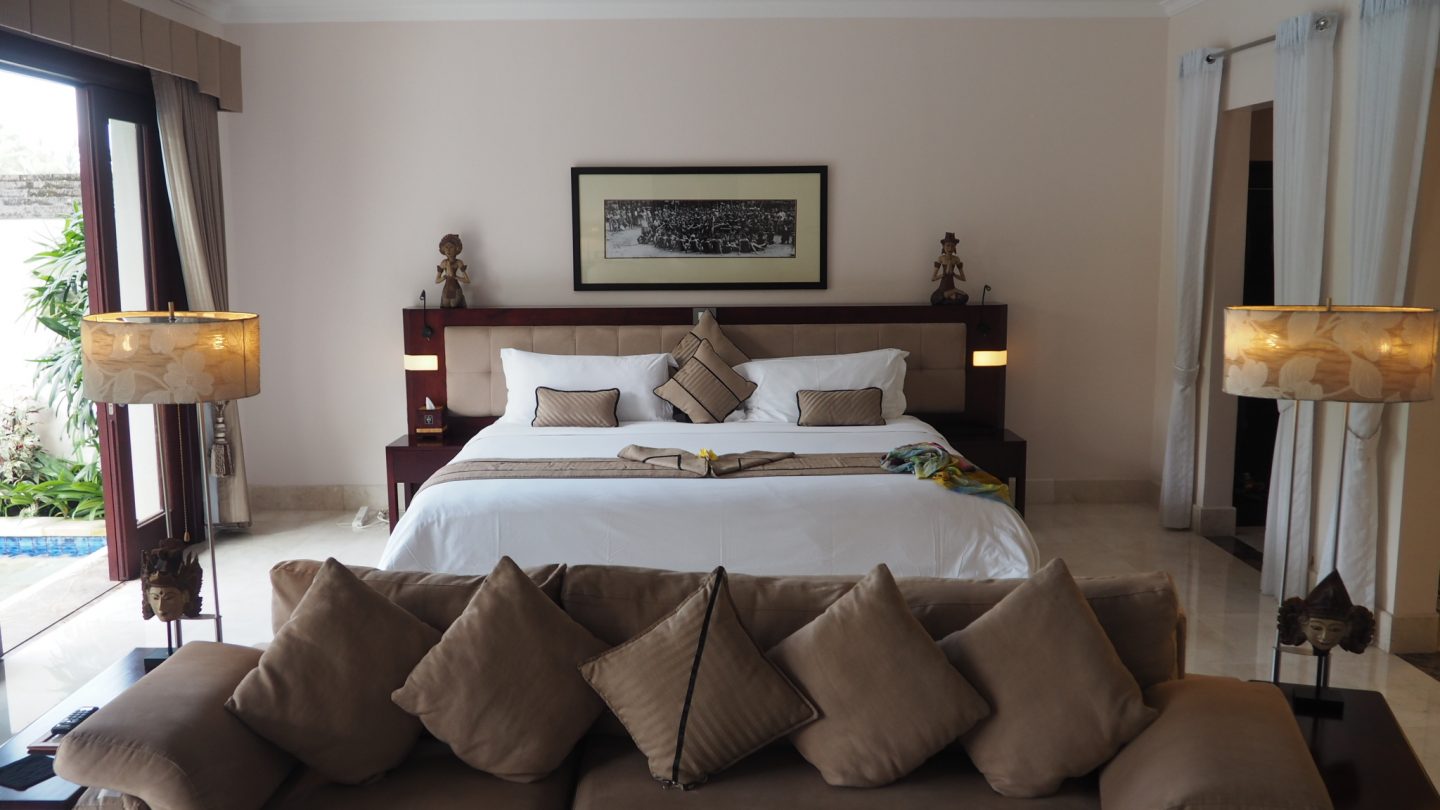 Poolside again, and we enjoyed a morning lap before trying the many breakfast items on the menu.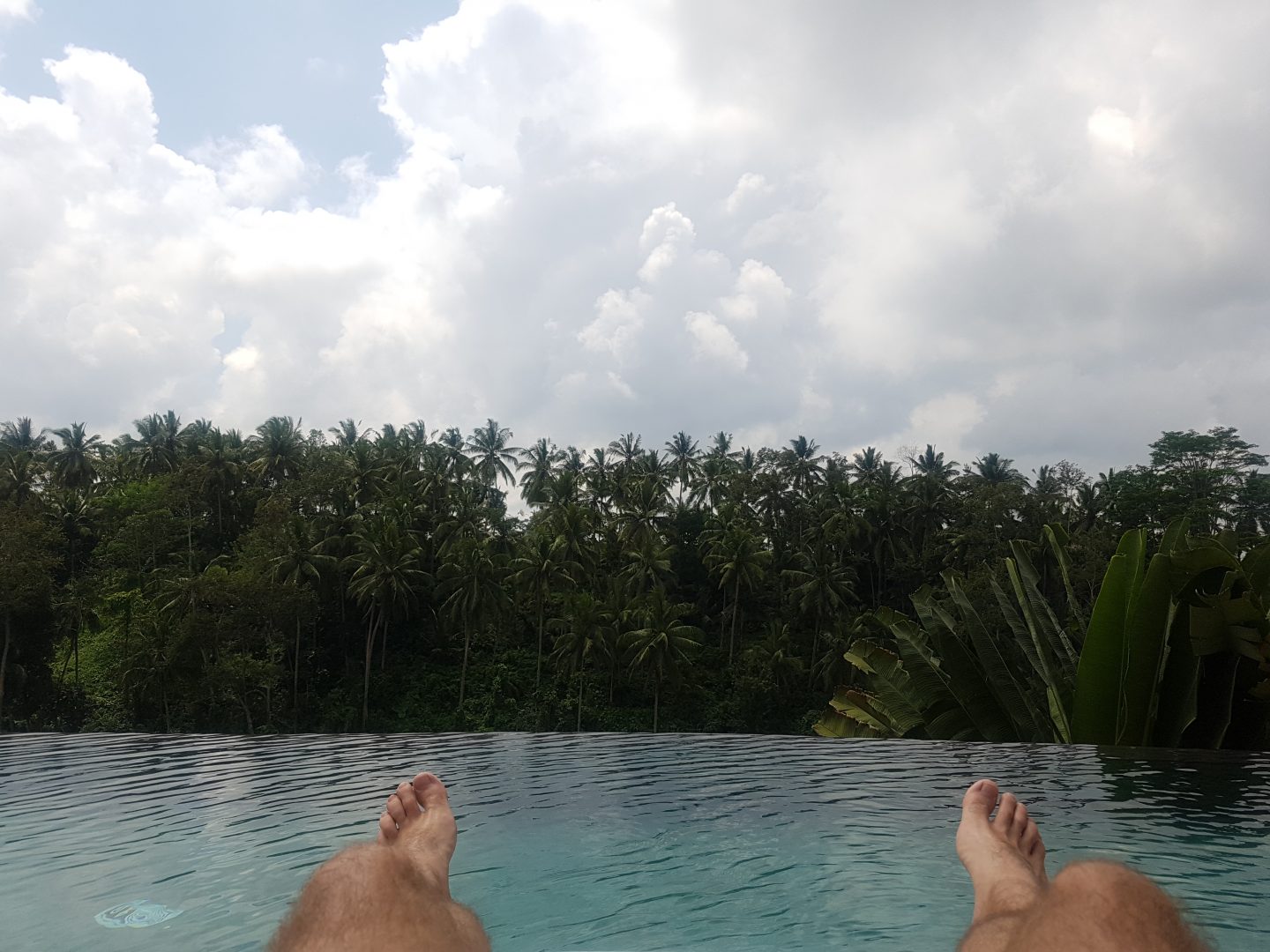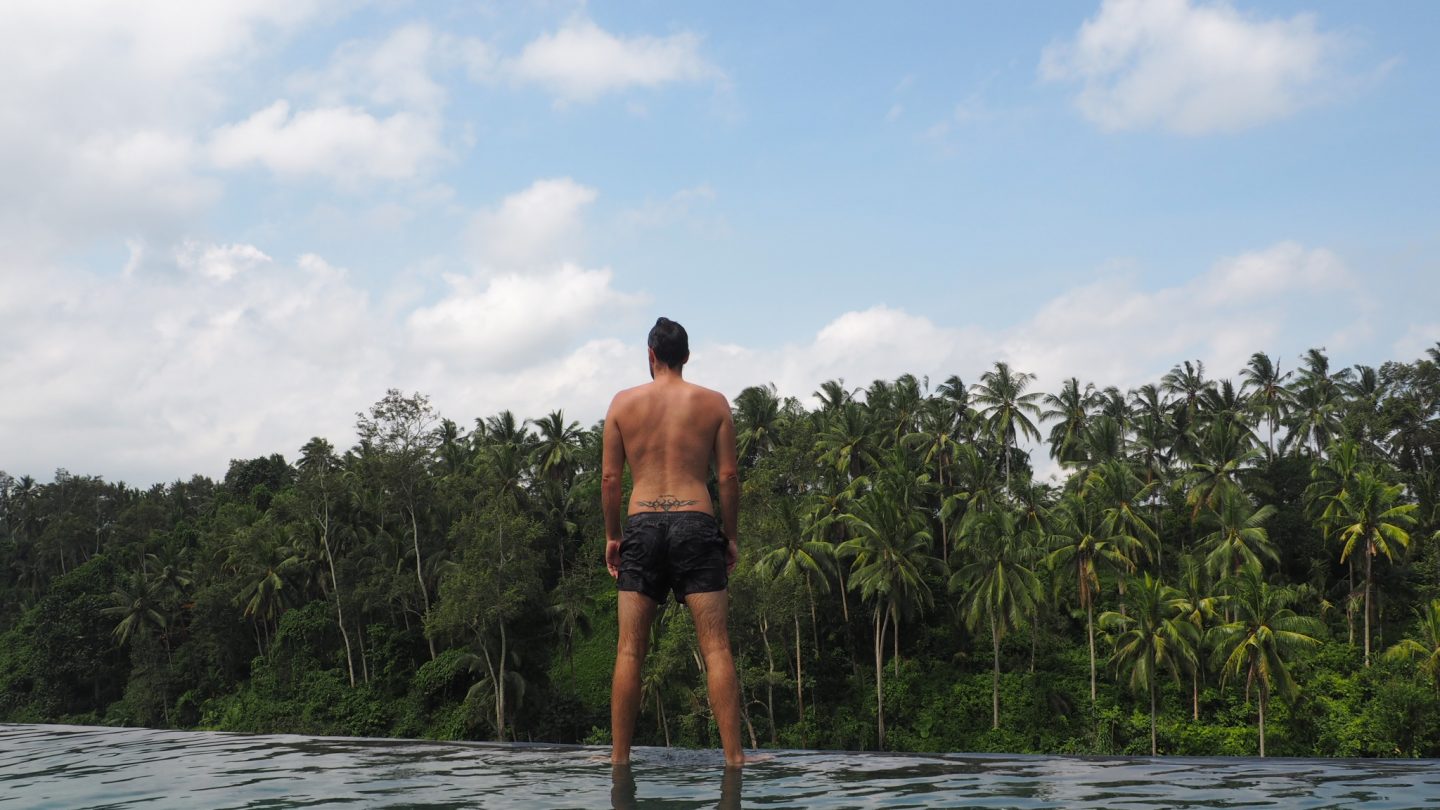 And the list was extensive. You could order anything you fancied from poached eggs, to a Bali "English" breakfast, savory baked goods, a fruit salad, and local fried rice dish called Nasi Goreng.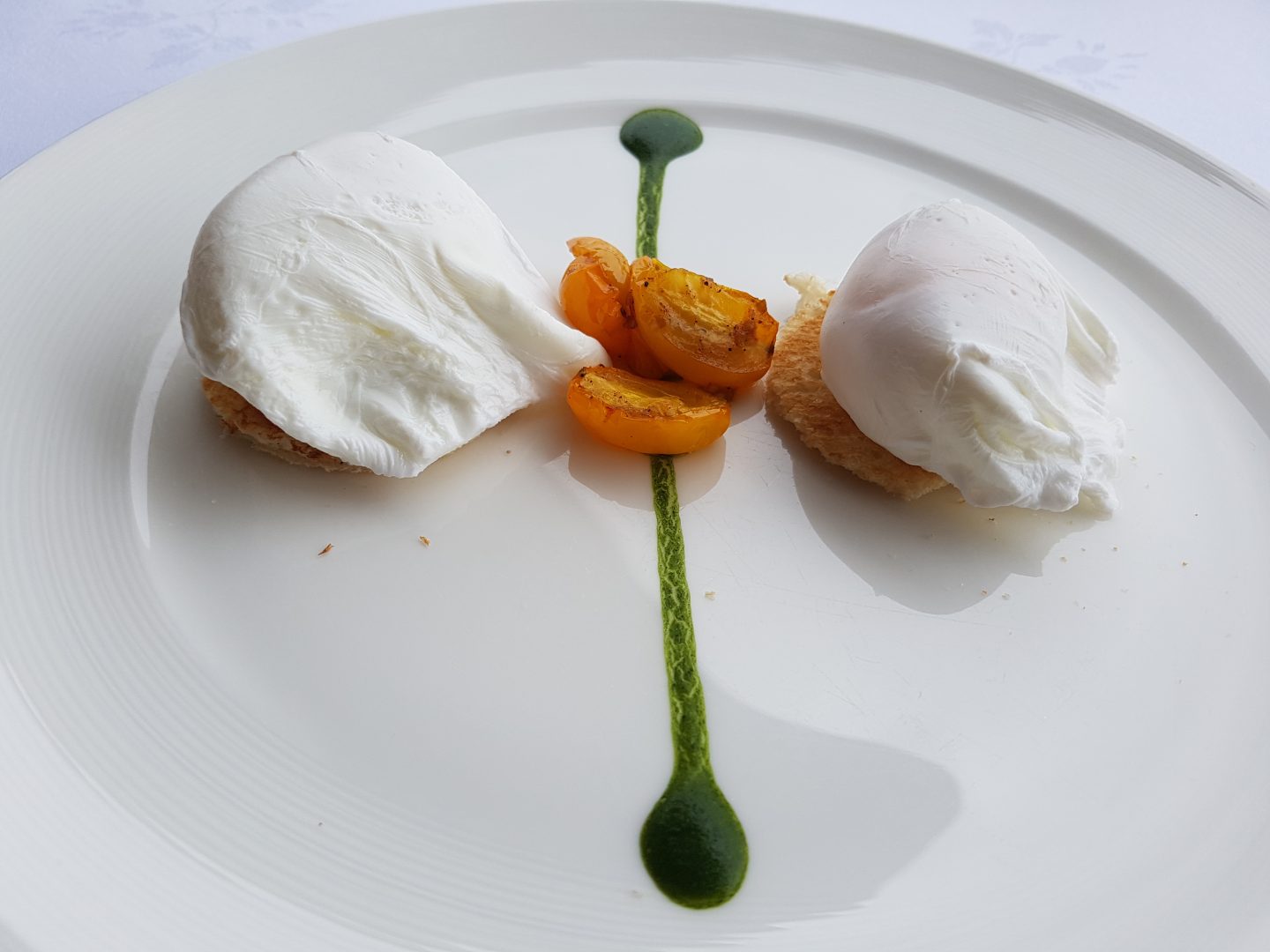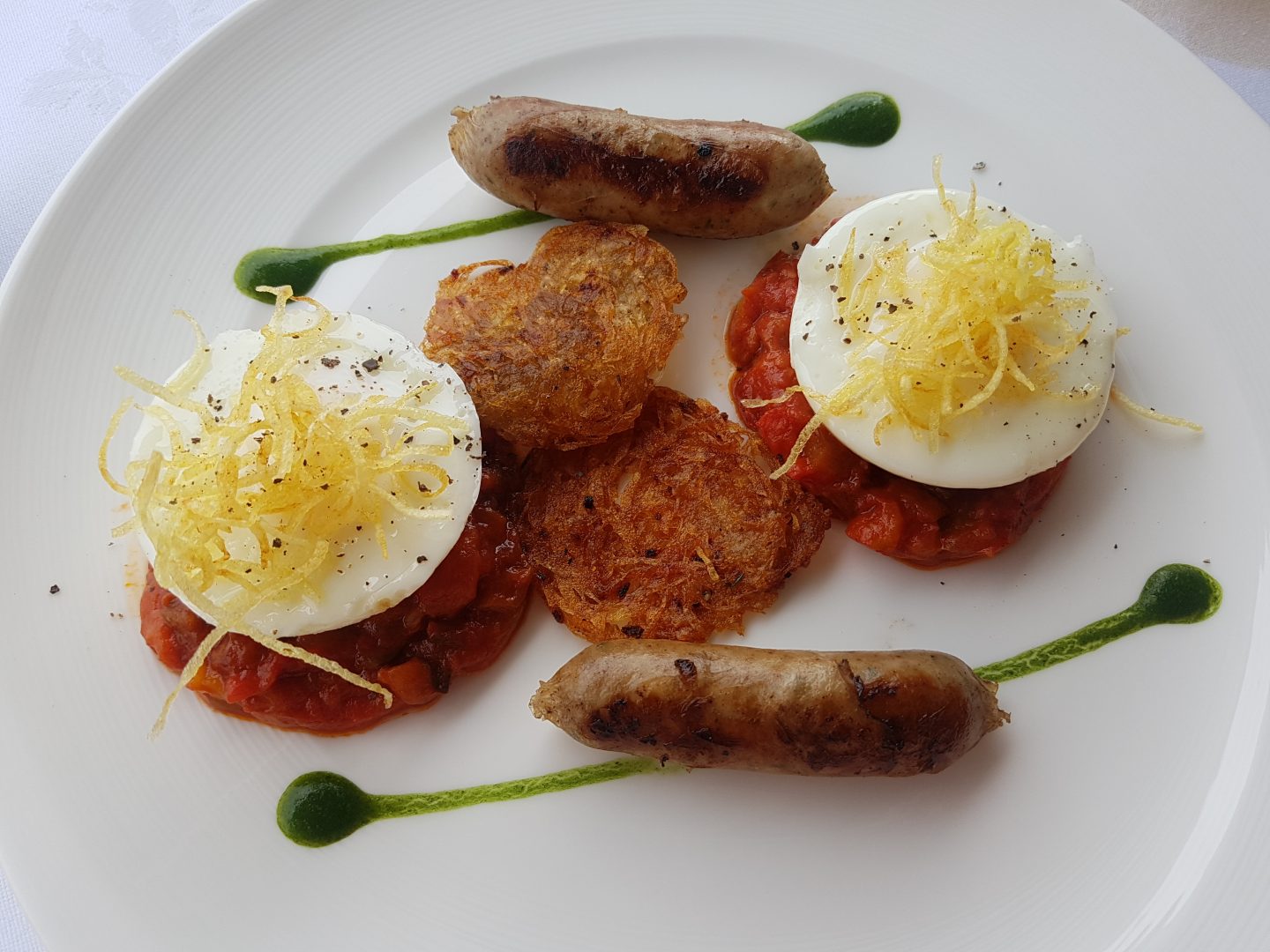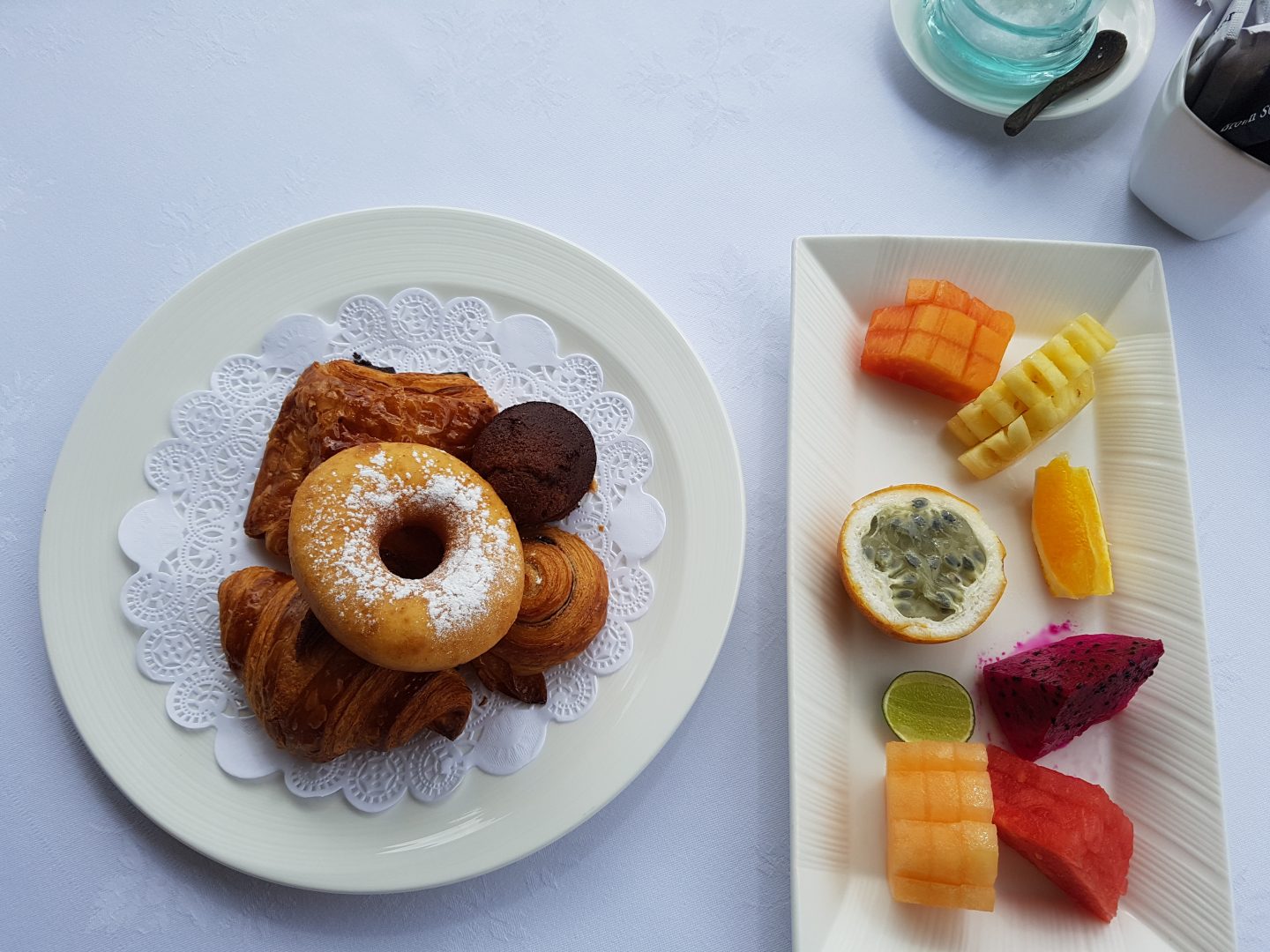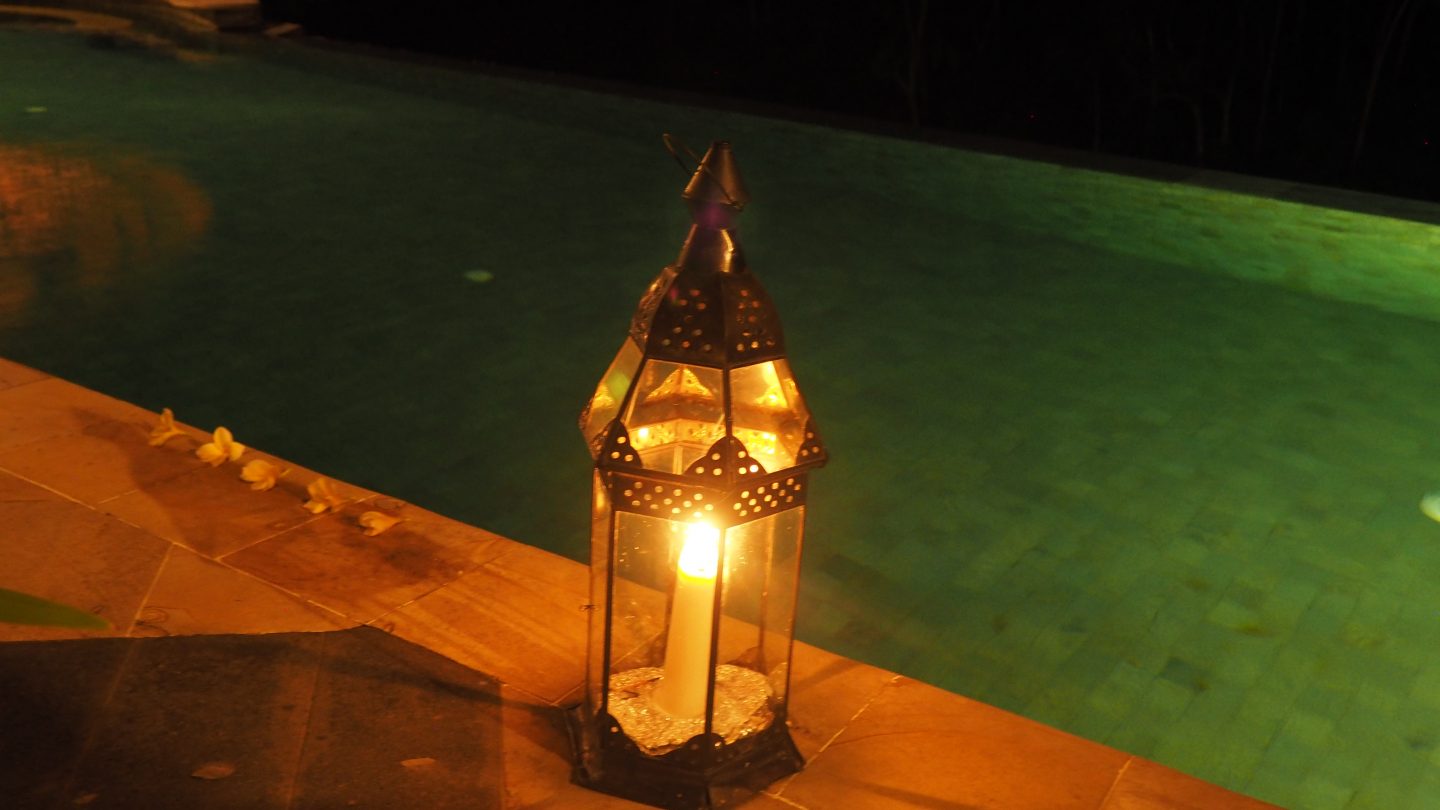 For a special treated one evening we dined poolside with a bespoke dinner created just for us.  This was a local tasting menu filled with the most wonderful and fresh food.  As we made our way through the dishes the sun set and the moon rose above the palm trees.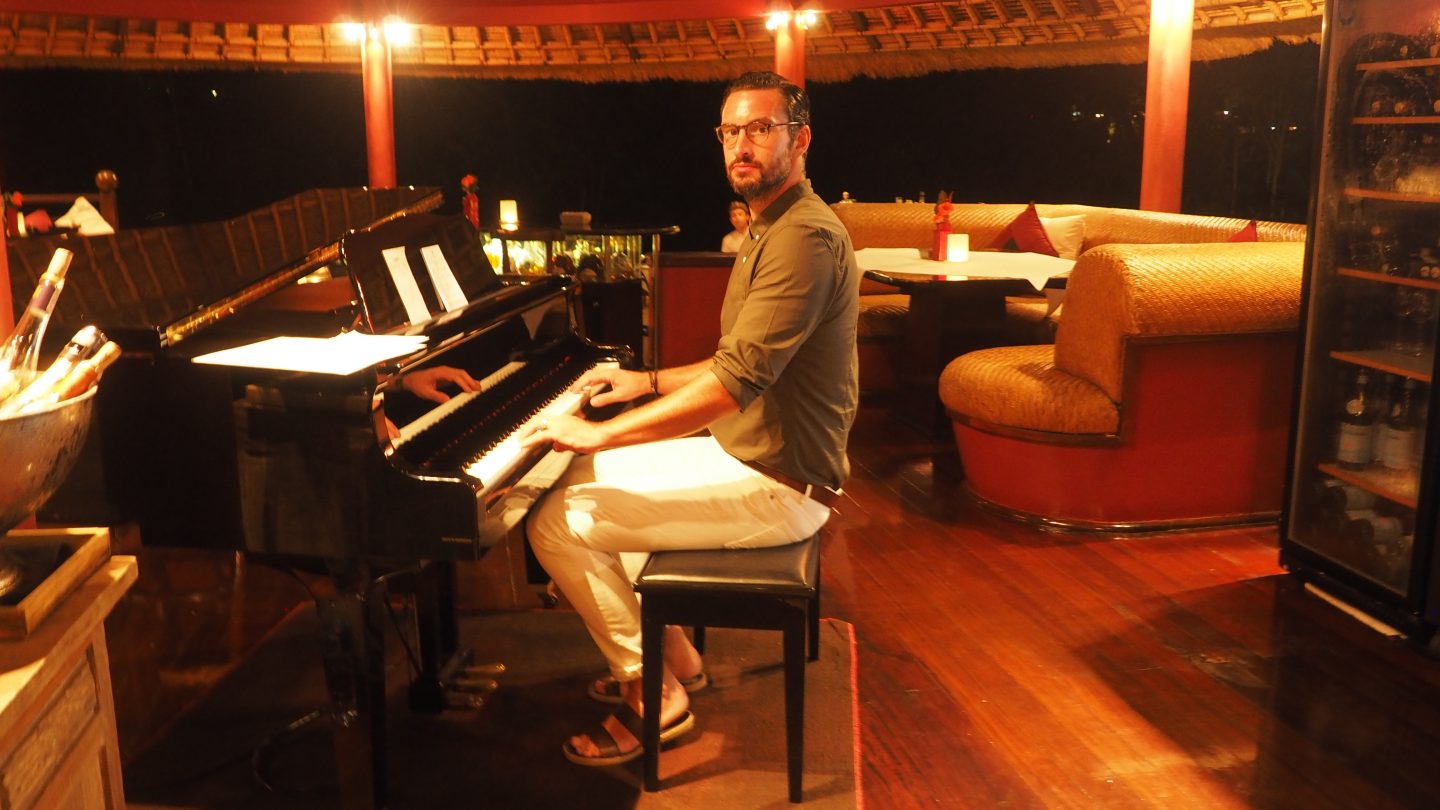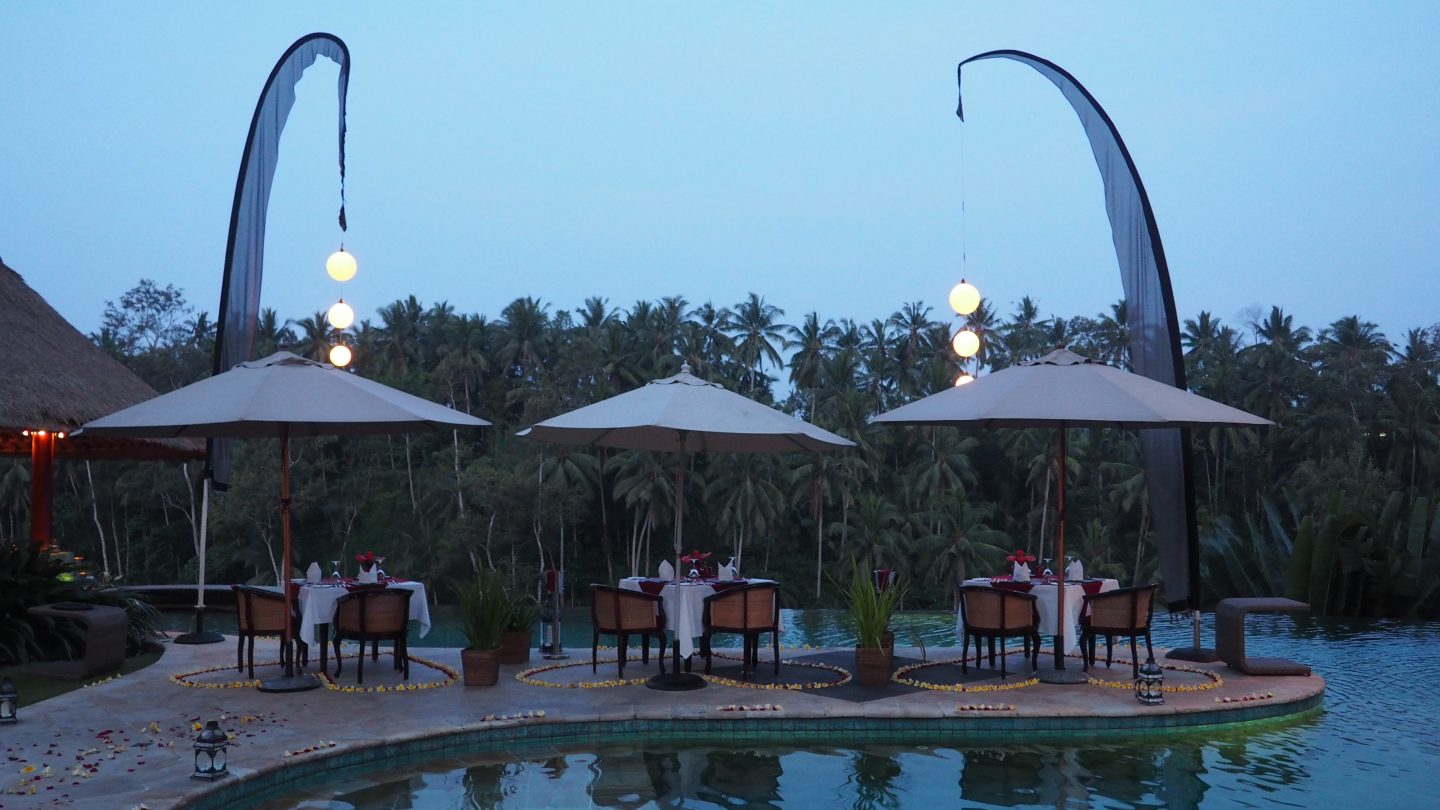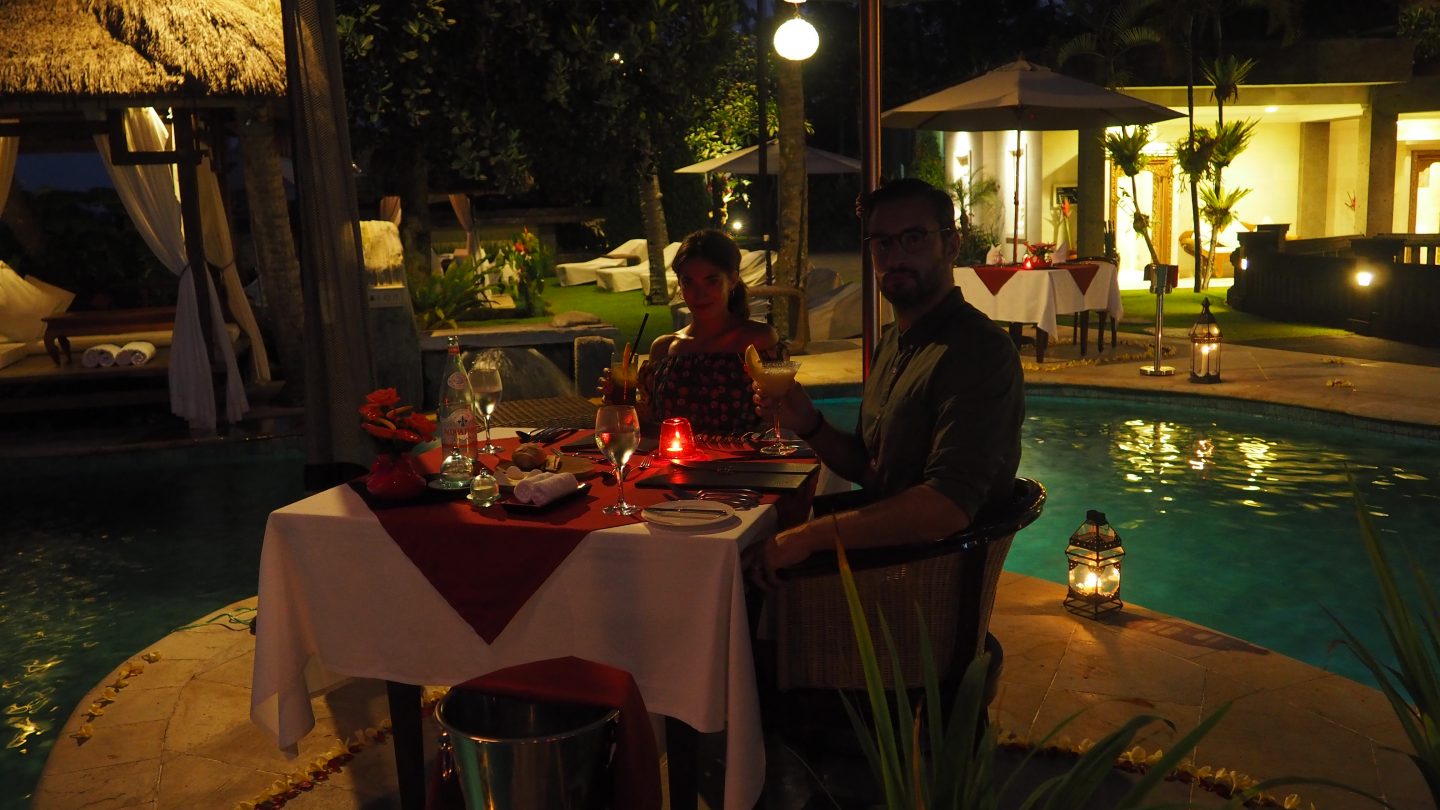 Finally our special night ended with a surprise performance from local dancers.  This traditional Balinese dance is mesmerising and well worth taking in a show if you are in Bali.  We had a front seat view as its was put on especially for us, and was a joy to watch.