I love men's jewellery! It is the reason the blog came to pasture, almost 8 years ago.  I like to keep close tabs on brands I love, and each year check out their new collections.  This season Thomas Sabo has brought out a stellar line up called Rebel at Heart.  Anton and I picked up some of the new collection and took it for a test run, check out our picks below.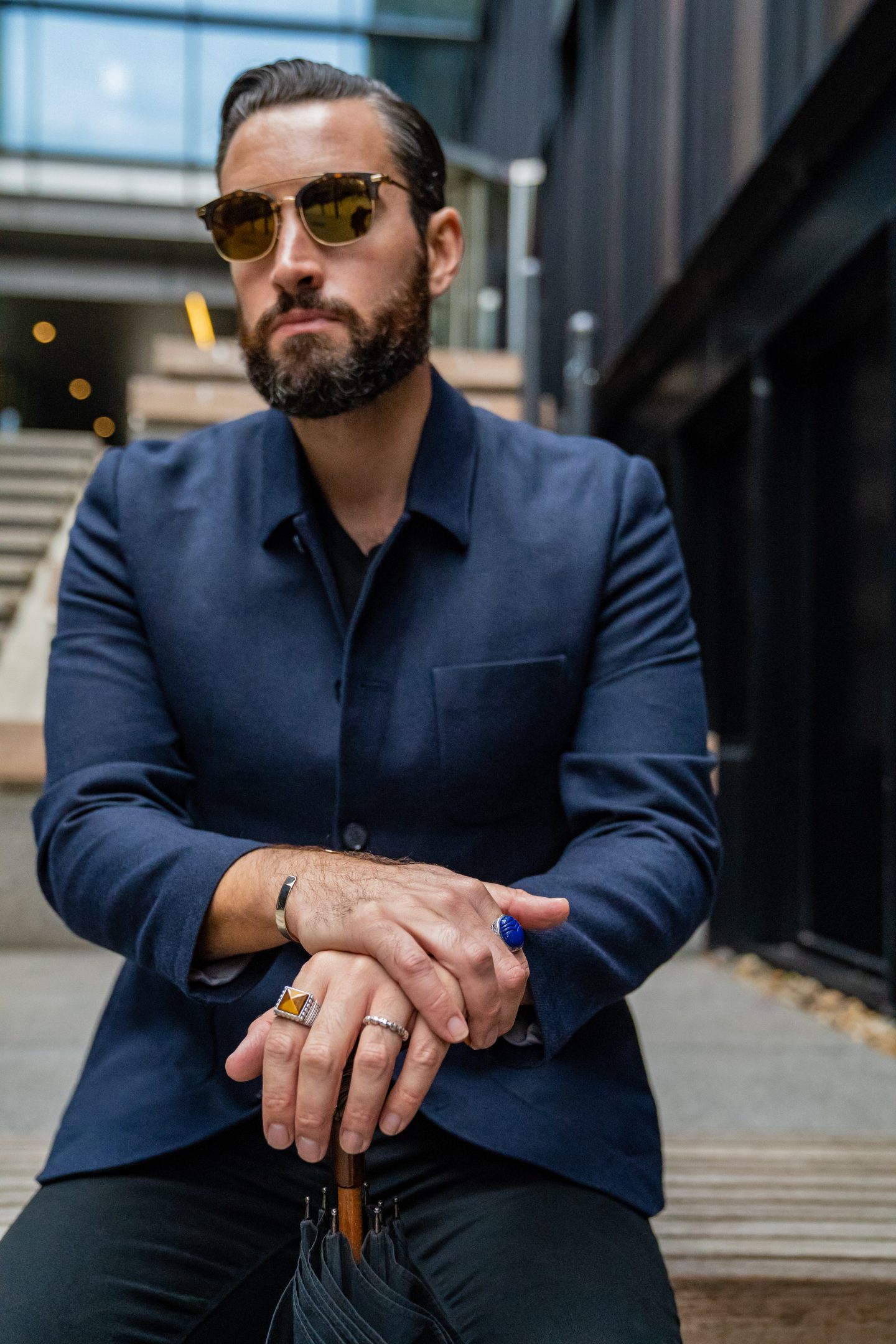 Those that that follow me enough will know, that I love a good ring collection. So, when Thomas Sabo opened their glossy doors to us, it was their Signet rings for men, that called out to me immediately. From the get go, I prompted for the "Ethnic Skulls brown" ring with a tigers eye stone, the "blue scarab" ring with lapis lazuli stone, a simple "skull "ring and a "Love Cuff" silver bracelet.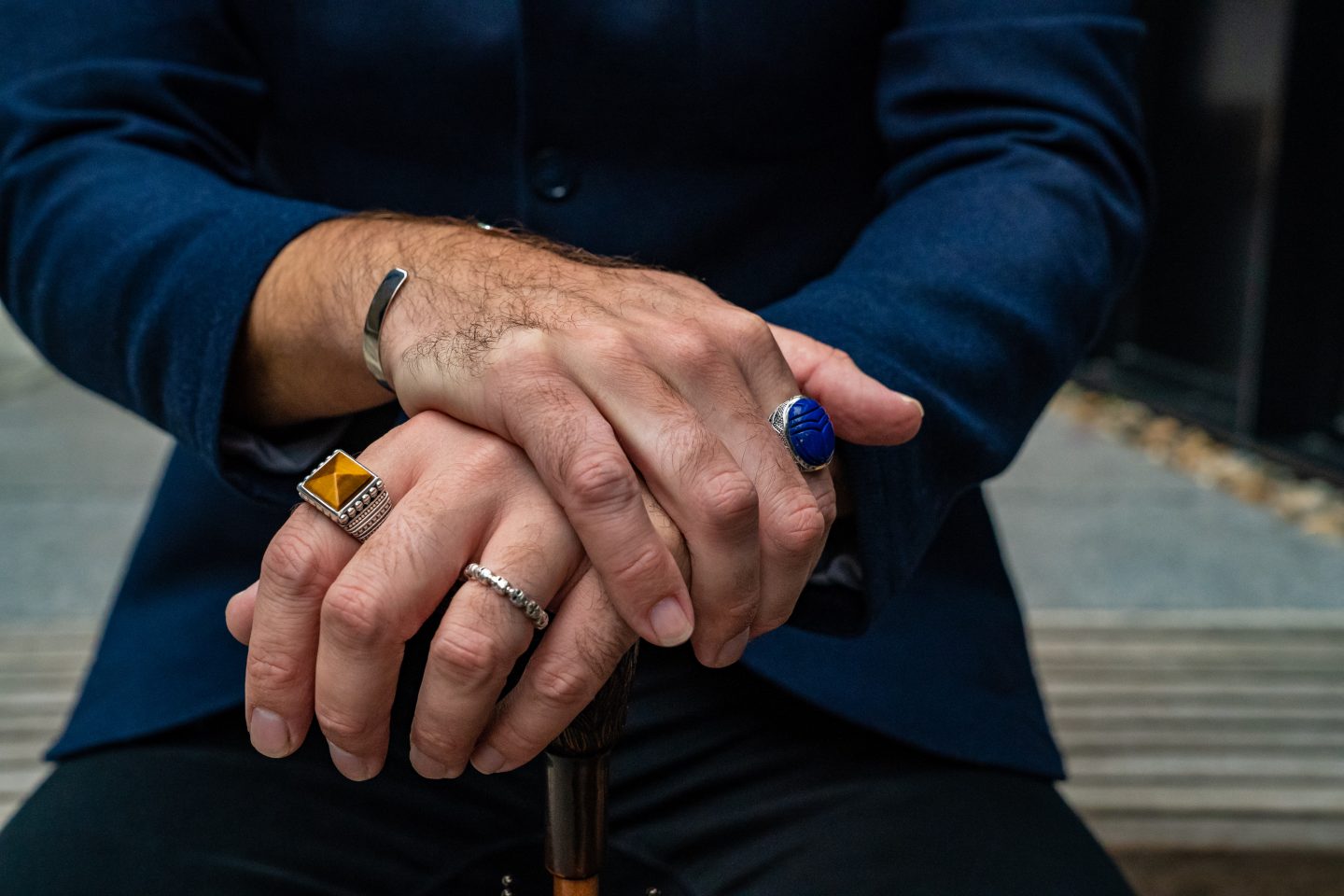 The colours in the stones really pop, adding striking tones to any outfit you pair it with.  I love the speckled effect on the blue scarab beetle which comes from the cutting of the stone, making every ring truly unique.
The rich brown colour that comes from the tigers eye stone is perfect for this Autumn.  Very on trend for the colours of the season, and something you should really own this year.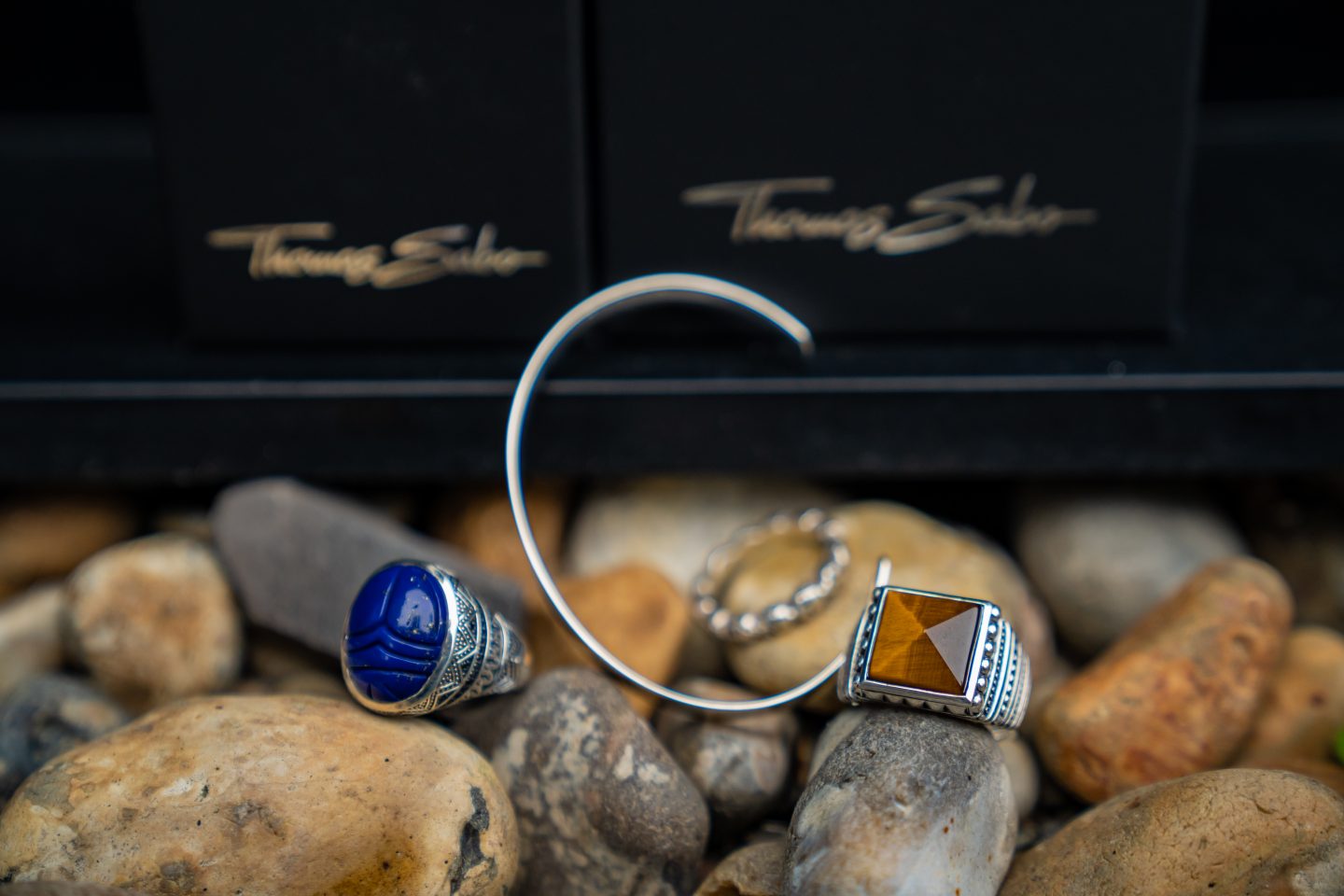 I picked the skull ring, as I have been looking for a ring with skulls in it for some time. However I knew I didn't want one that was just a large skull. I wanted something a little different. So when I came across this band, it ticked the box for me. Simple, clever use of skulls and fitted alongside all my other jewellery.  The silver love cuff bangle I had been searching for some time. A great classic design that anyone could wear, even alongside a watch for that added wow.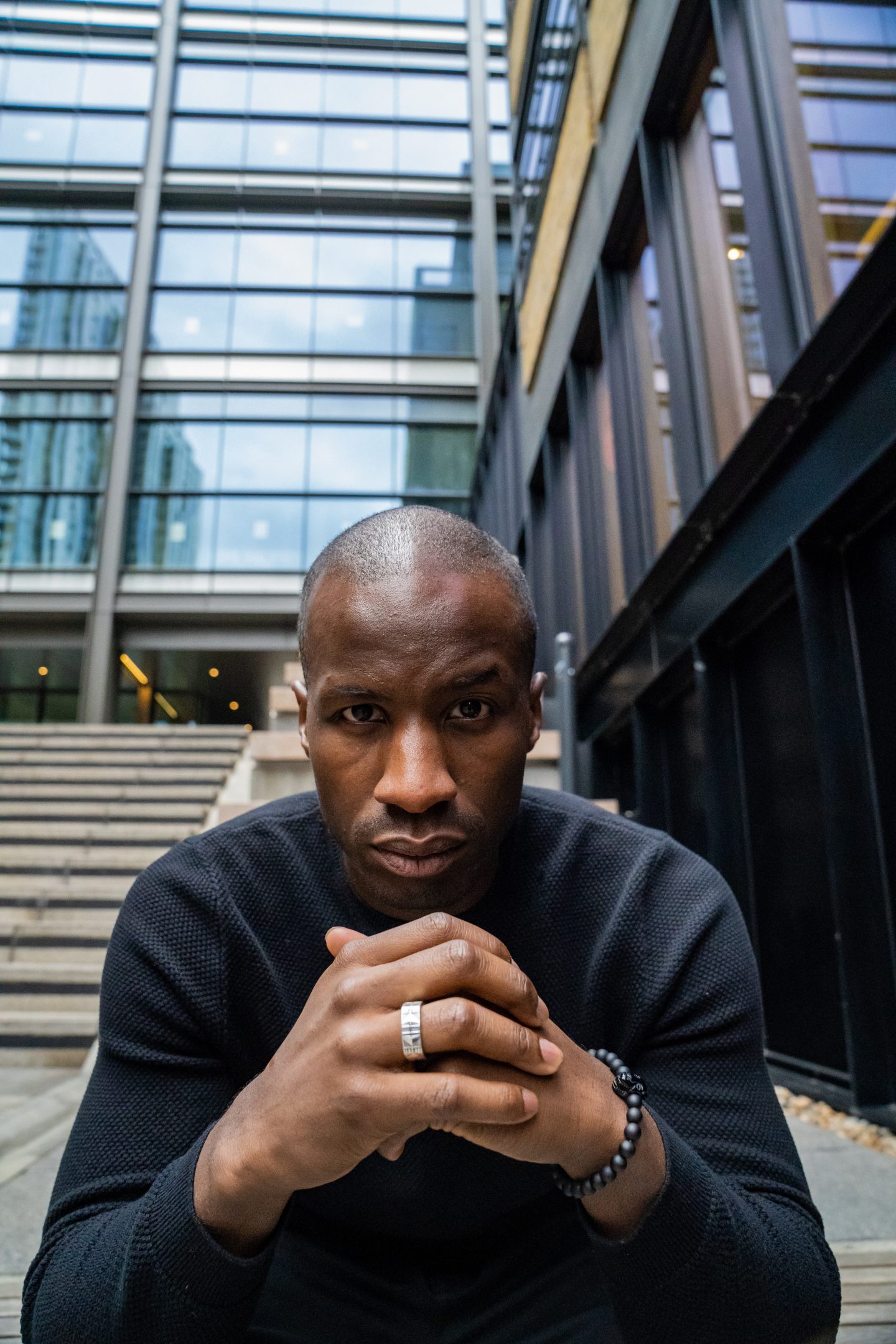 Anton's is not often a man of jewellery (Even his wedding band was a big push) but then along came Thomas Sabo and their Men's bracelets selection, which swiftly changed that viewpoint. His selection came from the Black Cat collection, aiming for some Black Panther vibes with his selection.
On the wrist was the "Black Cat onyx" bracelet, and on the finger was Thomas's aptly named "ethnic" ring. Its apt as its name draws inspiration from the traditional silversmith-ing of the Saharan nomads.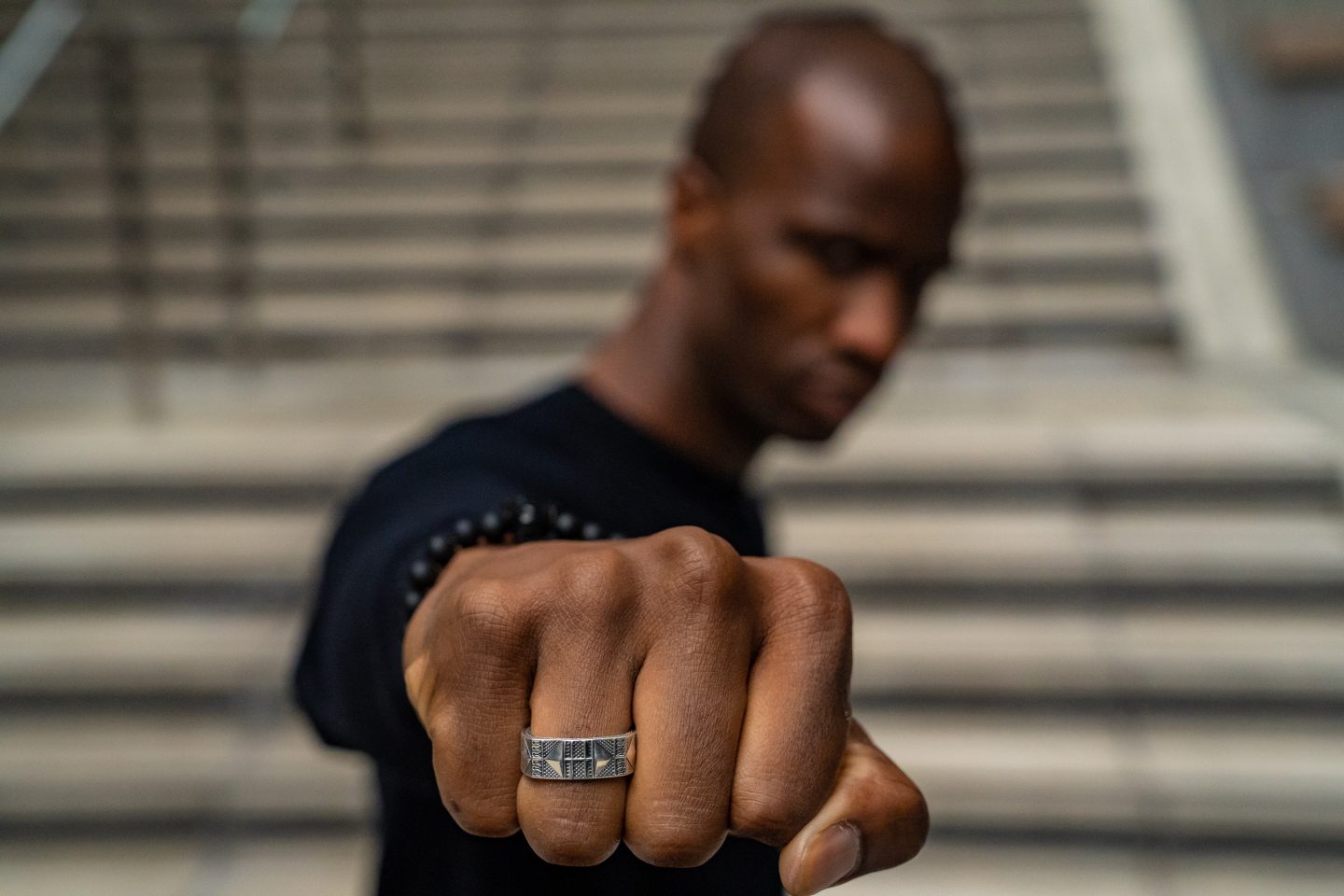 The bracelet is a stretch style with obsidian beads, a combination that go together better than King T'Challa and vibranium.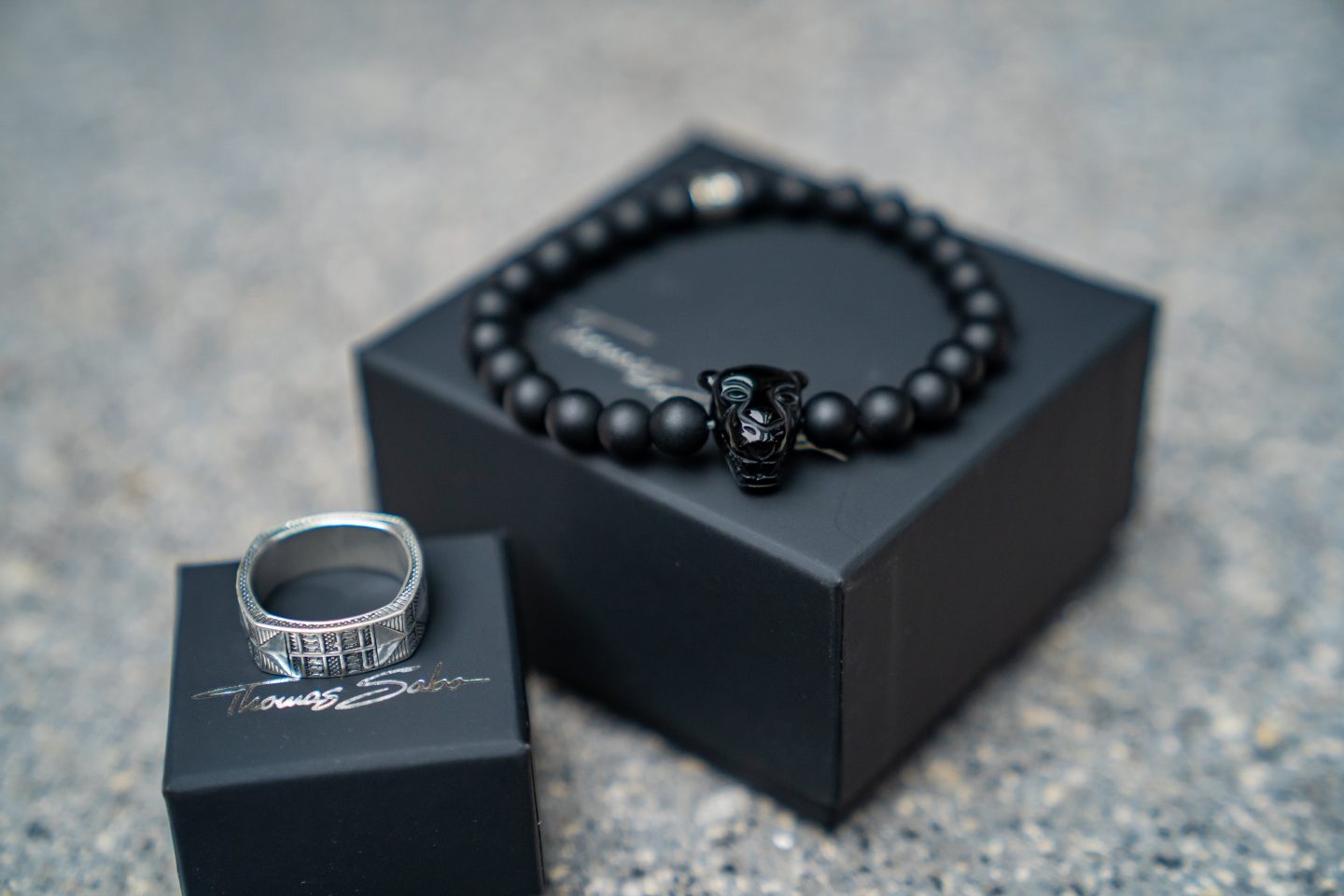 So this season if you are looking for that unique piece of jewellery to finish off your Autumn outfit, the Thomas Sabo is a must have. With their wide selection of designs on offer there really is something for everyone. If you pick up a piece, do let me know as I would love to hear about how you style them.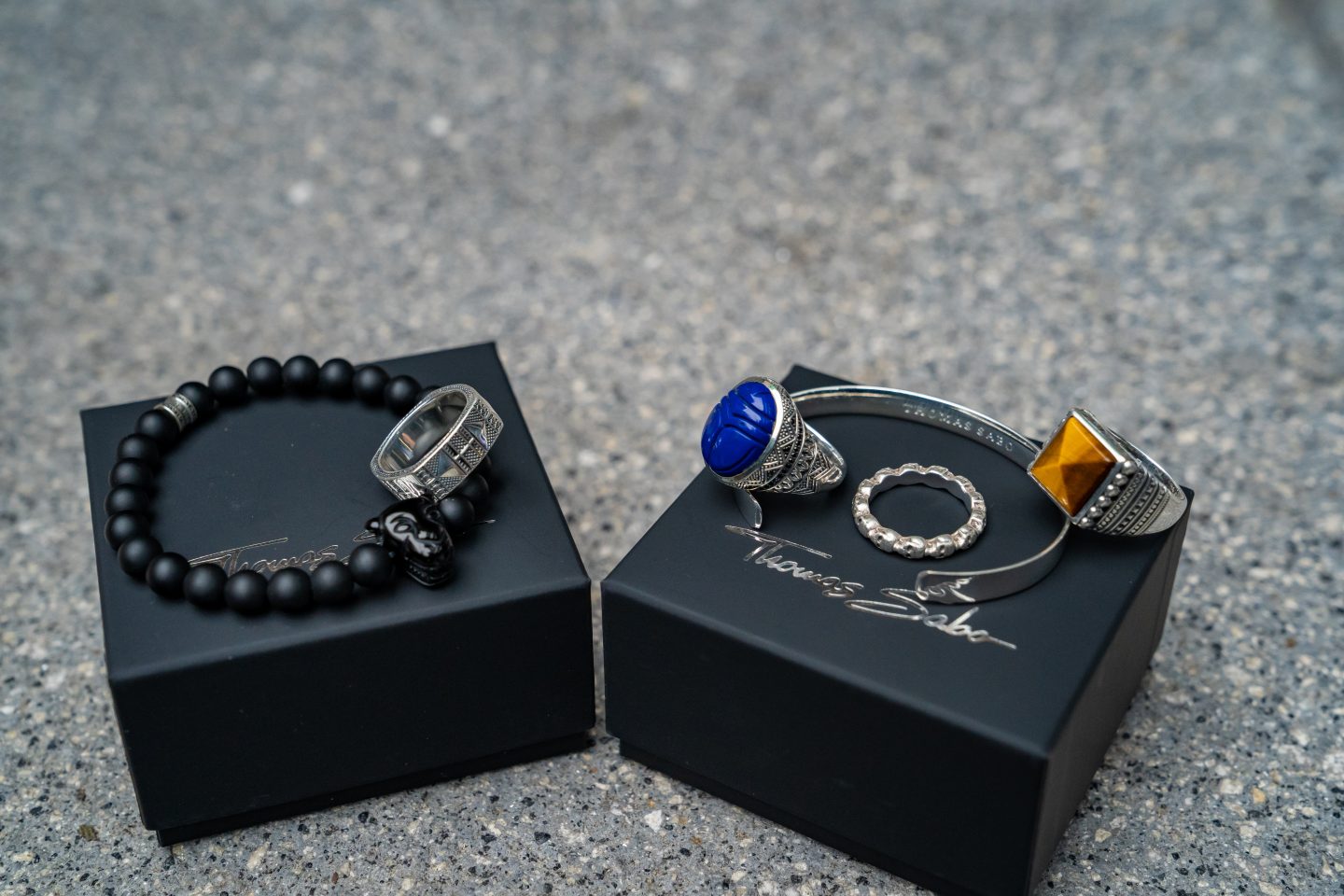 ---
This post was sponsored by Thomas Sabo #rebelatheartbyTS