Ive written about the beauty of Tofino before, but I now want to draw attention to the wonderful local food scene in the area. Wolf in the Fog is a fantastic restaurant and cocktail bar in Tofino and leading the way for locally sourced ingredients and creating stunning dishes.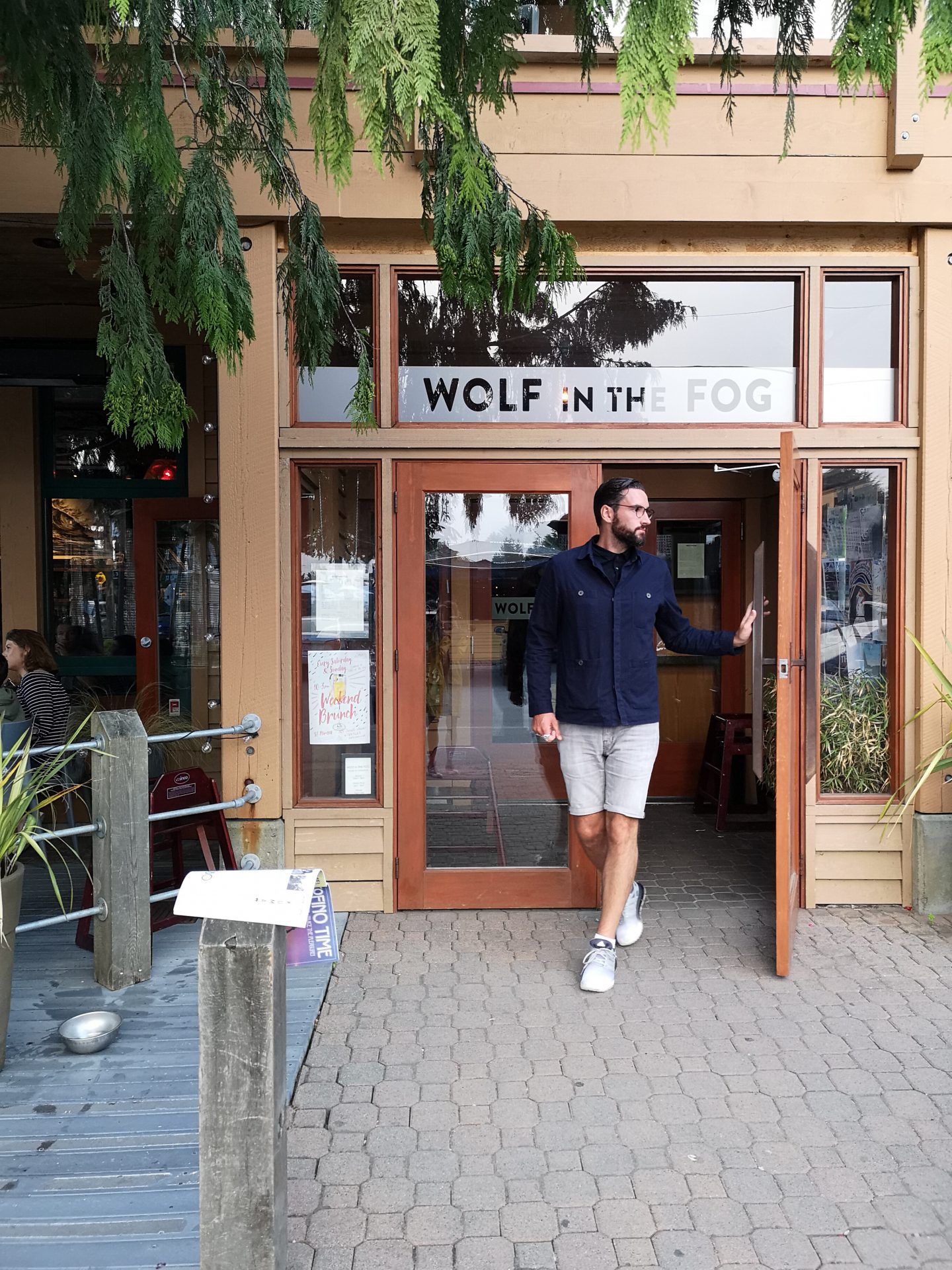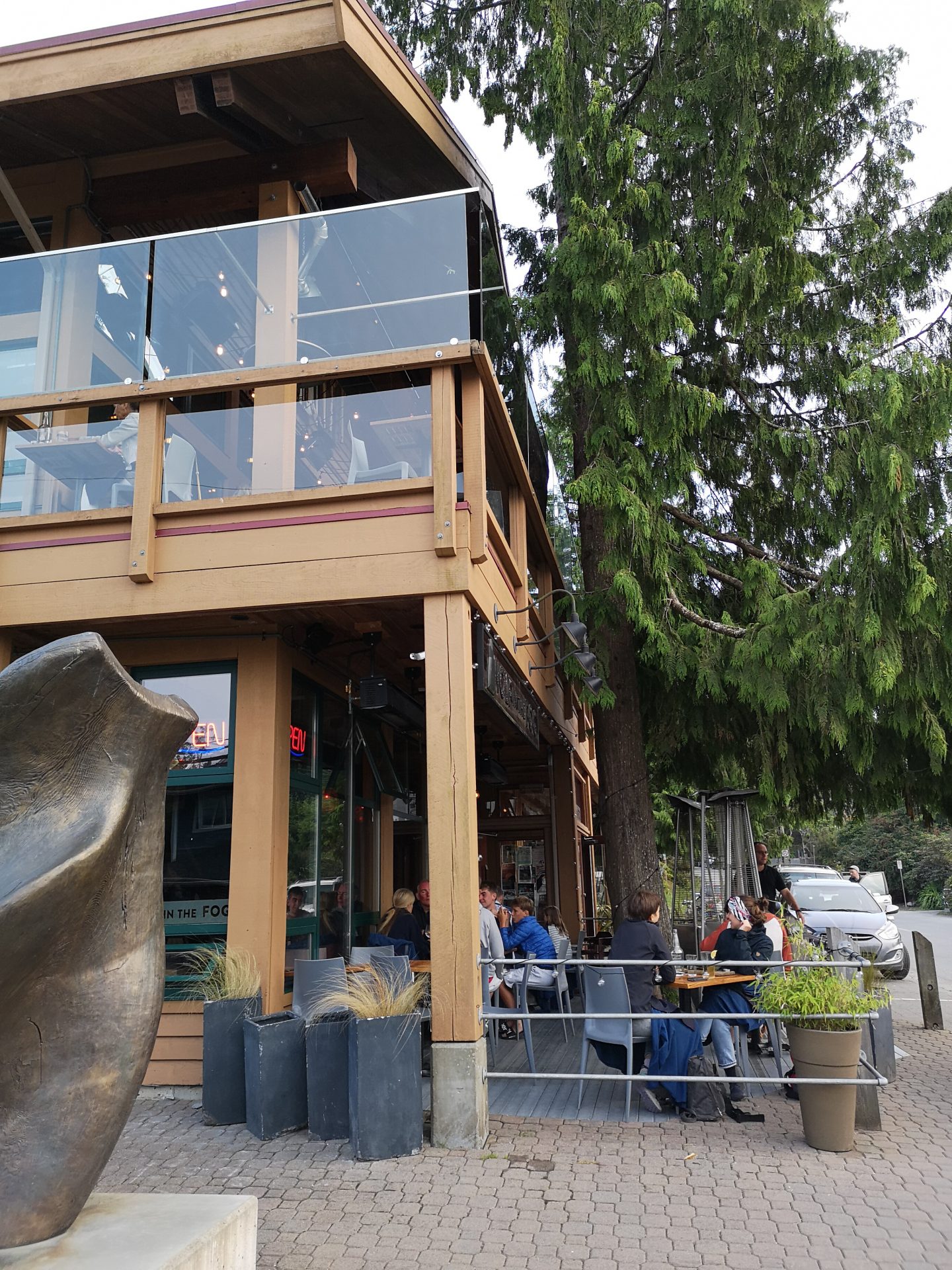 The restaurant is split over two floors, both with terraces overlooking the main street.  We were lucky enough to get the best seat in the house as we arrived. In the corner of the 1st floor terrace was a perfectly placed table for two.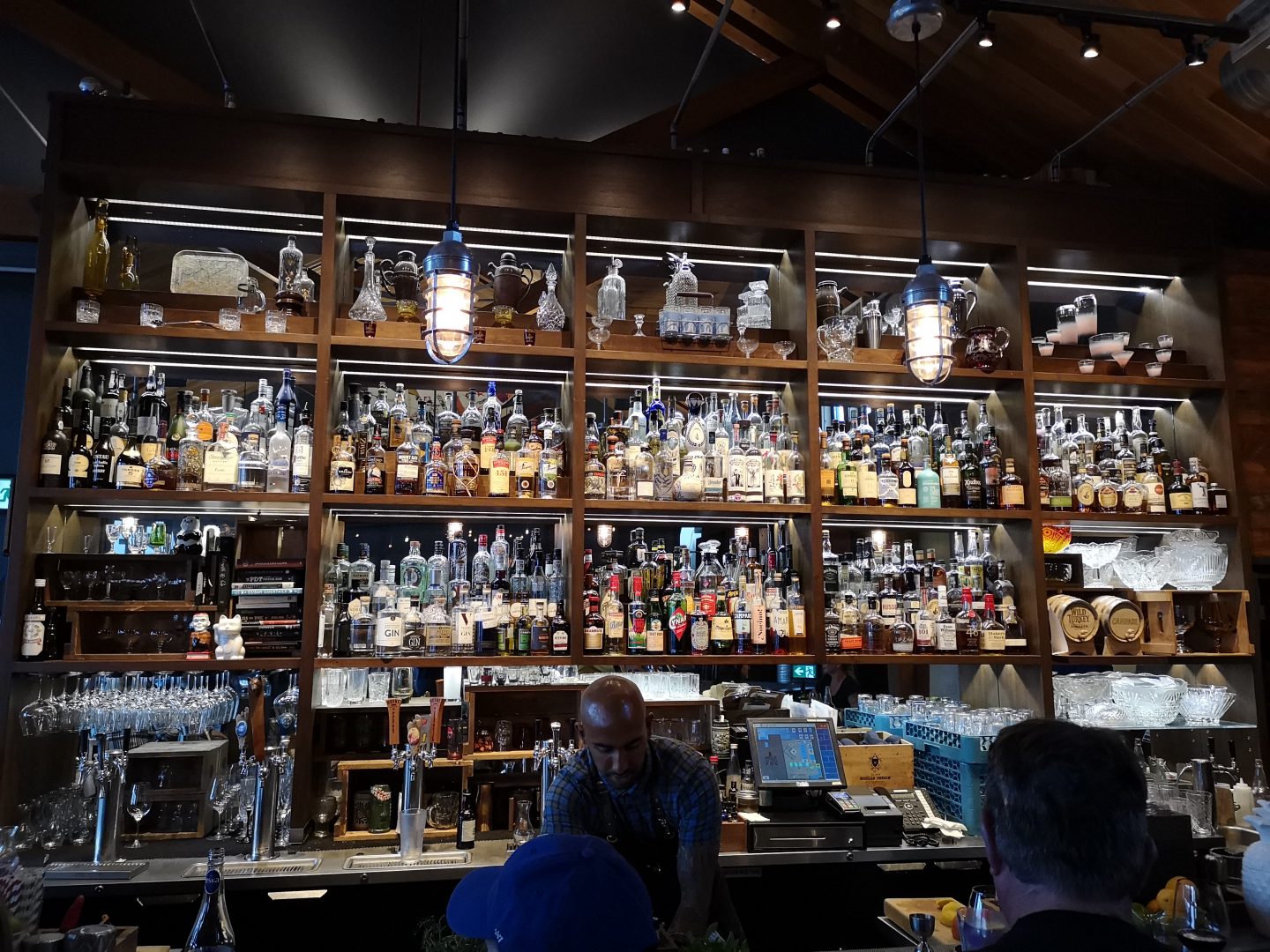 We took our seats, admired the view and then picked our cocktails from their rather extensive drinks menu.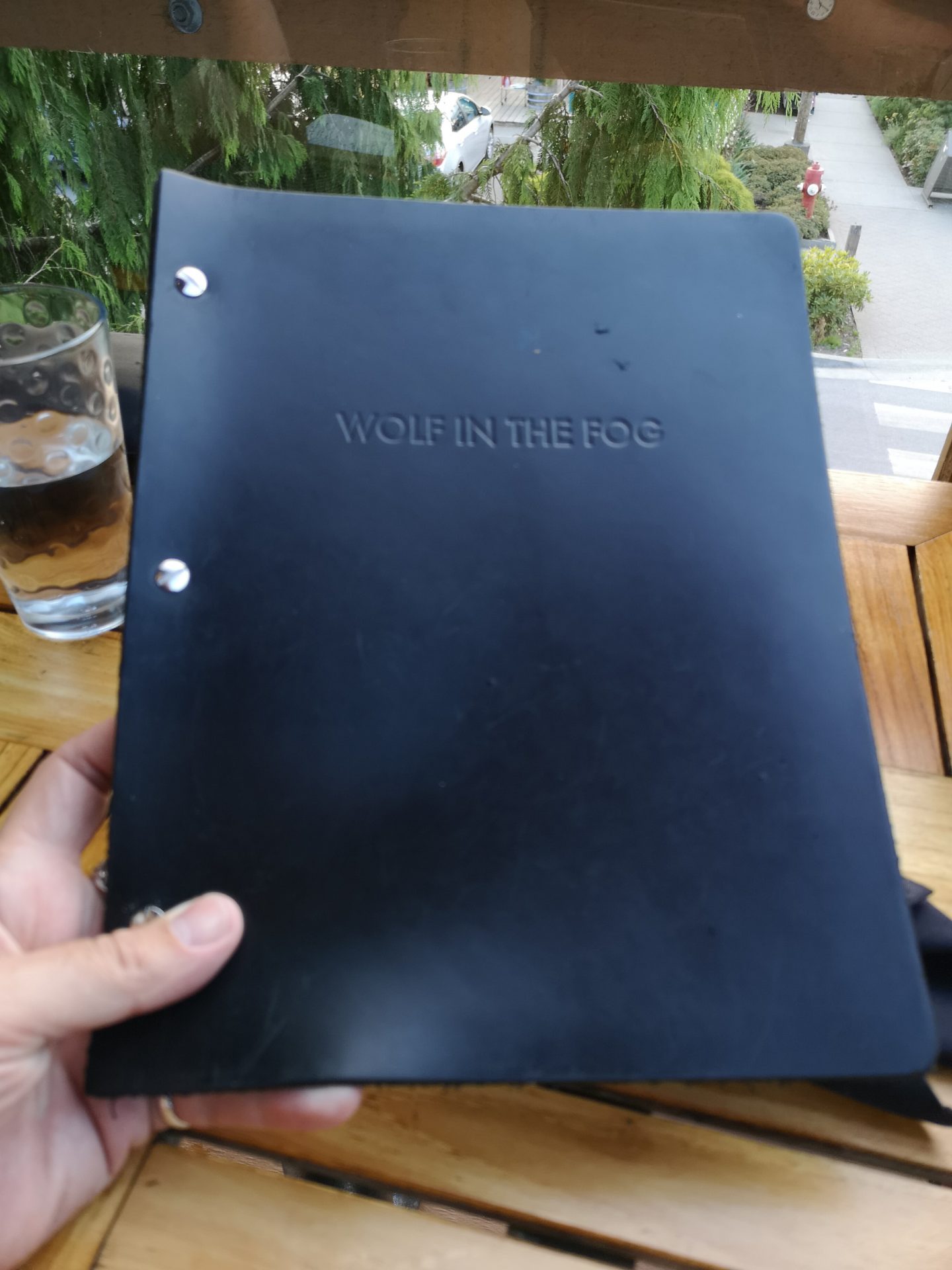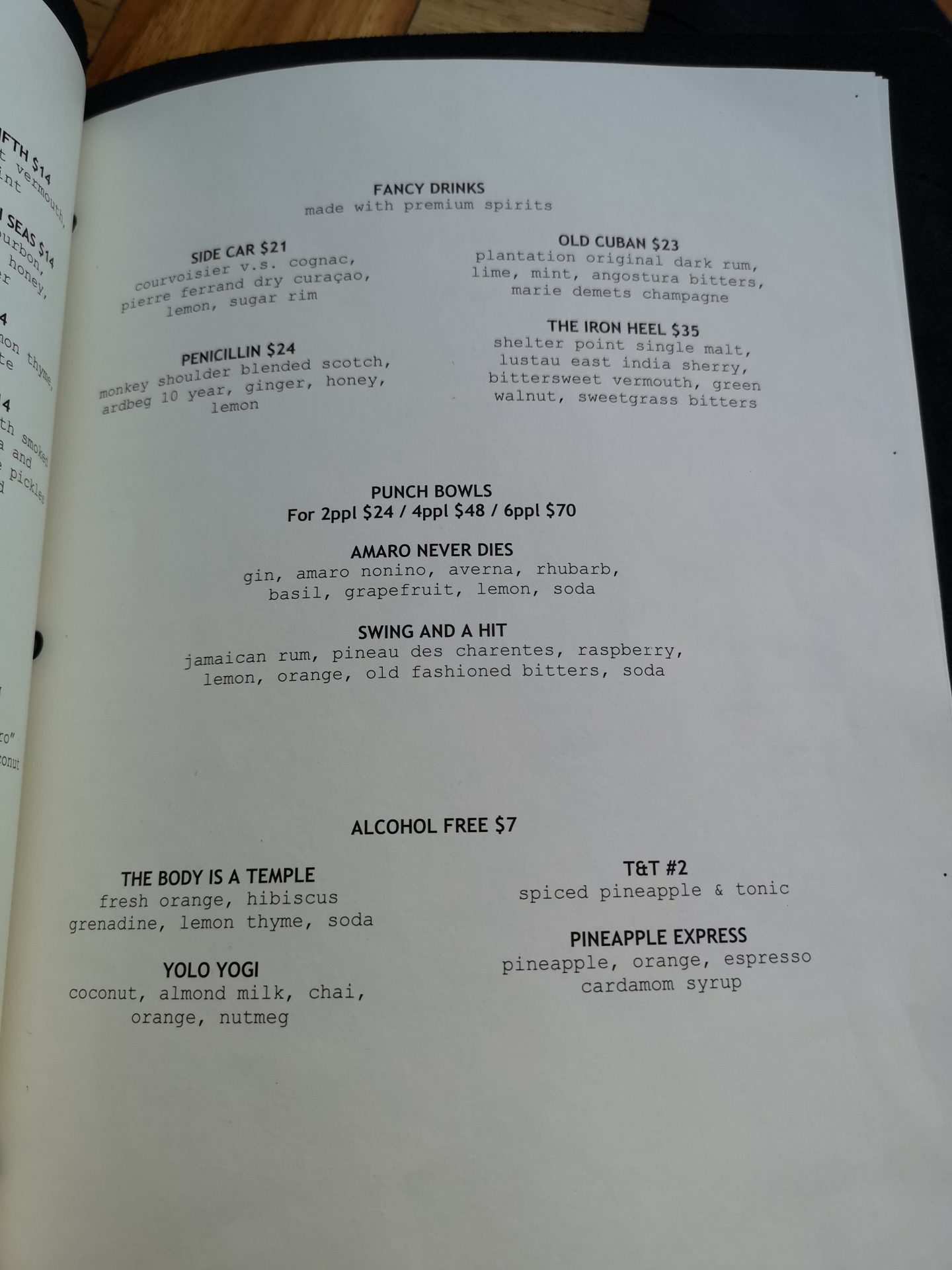 Tofino is a sleepy town, so overlooking the main road isn't actually a problem. Whilst the occasion car may drive past, its the most glorious sun trap and you get to watch the locals and tourists below going about their business.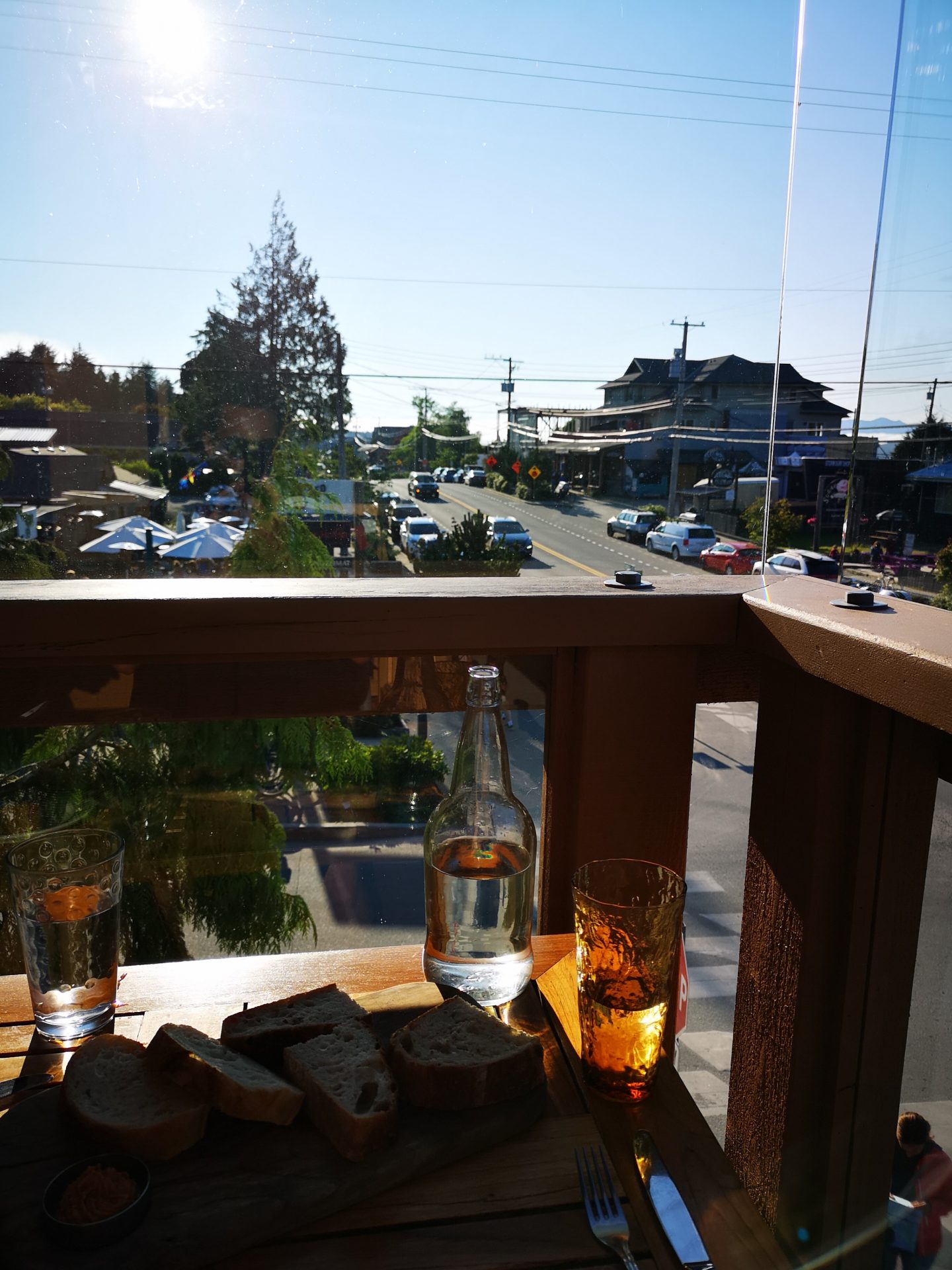 Our spectacular drinks arrived quickly and we enjoyed some fresh bread and olives alongside them.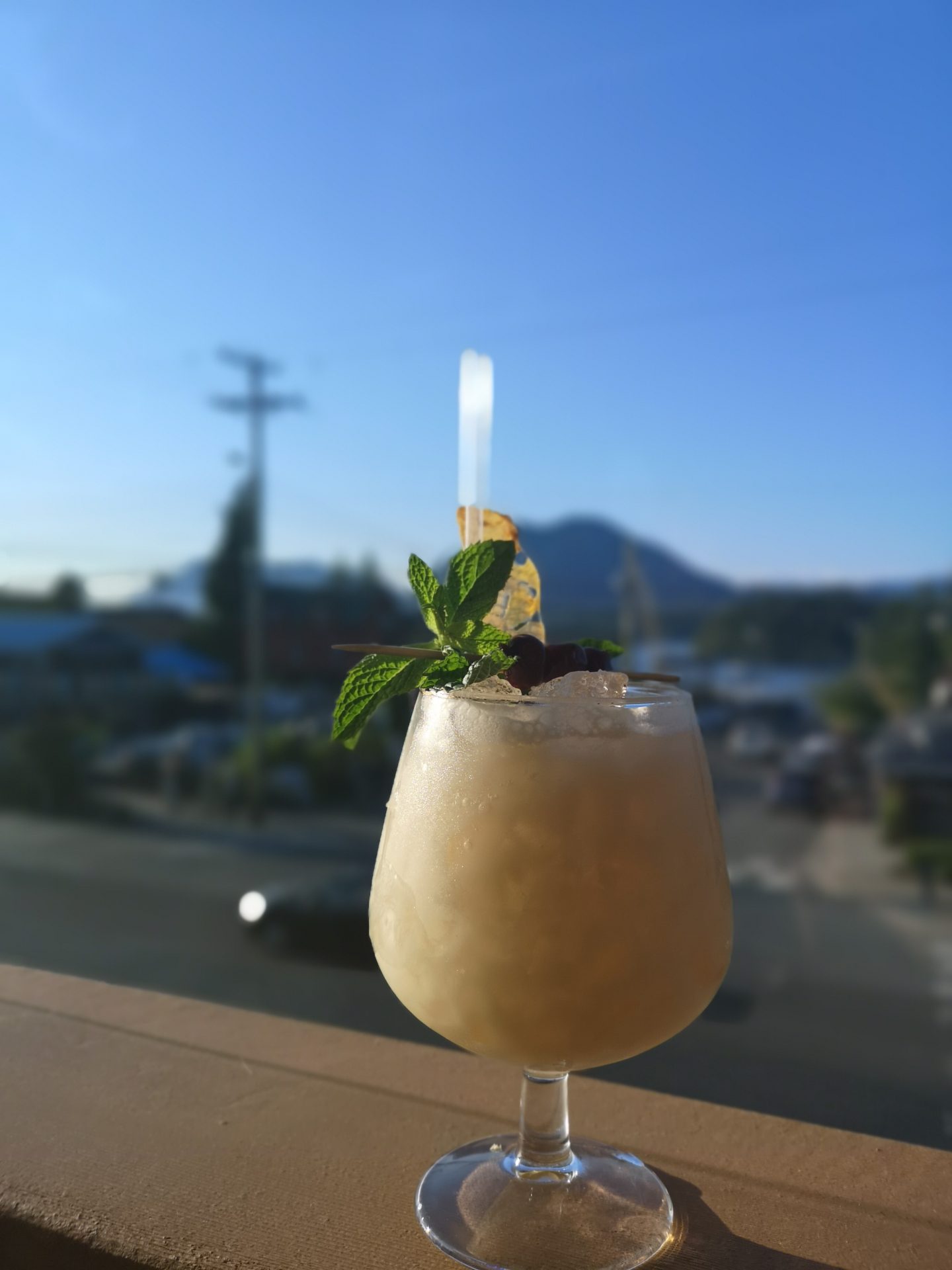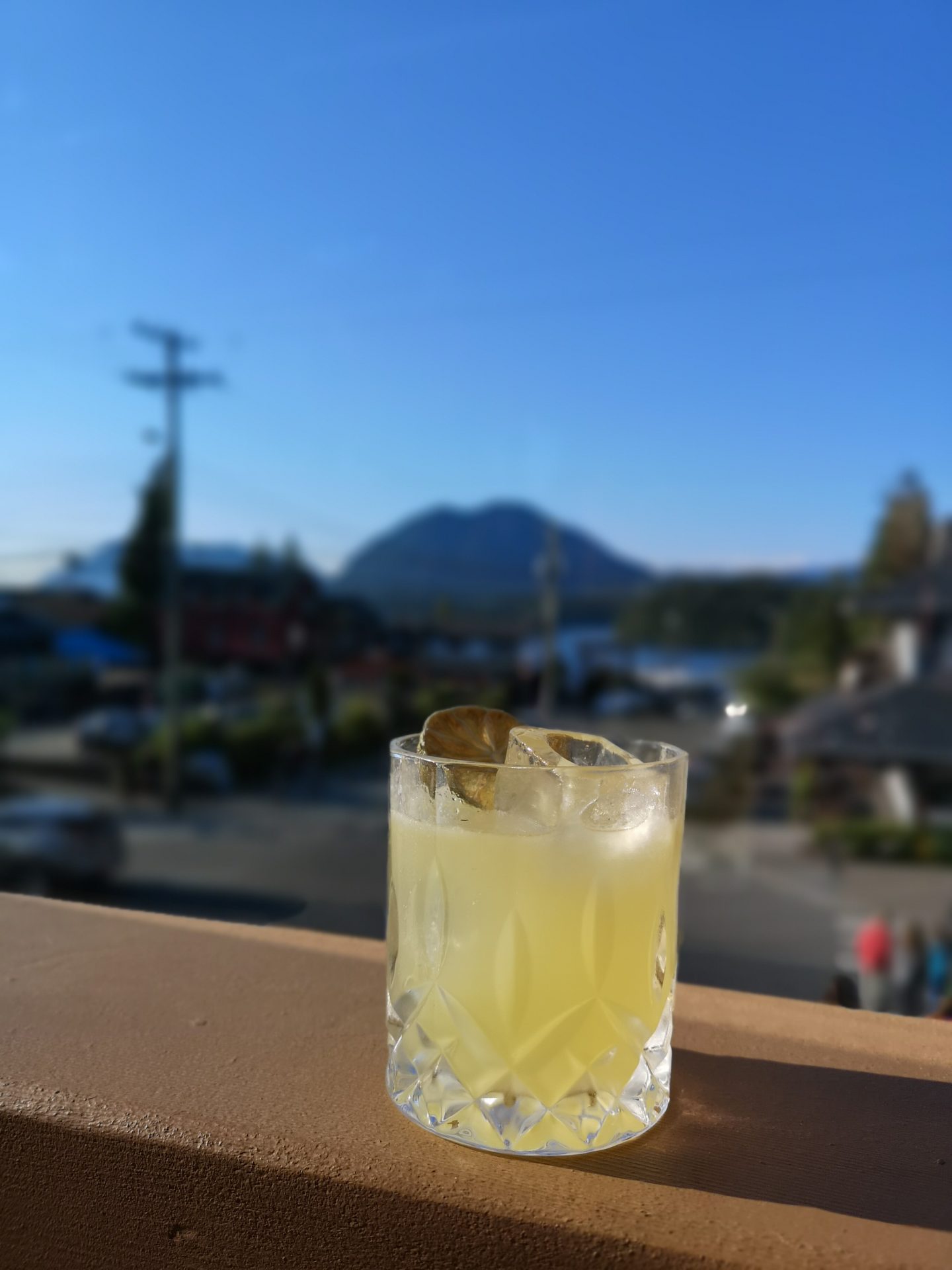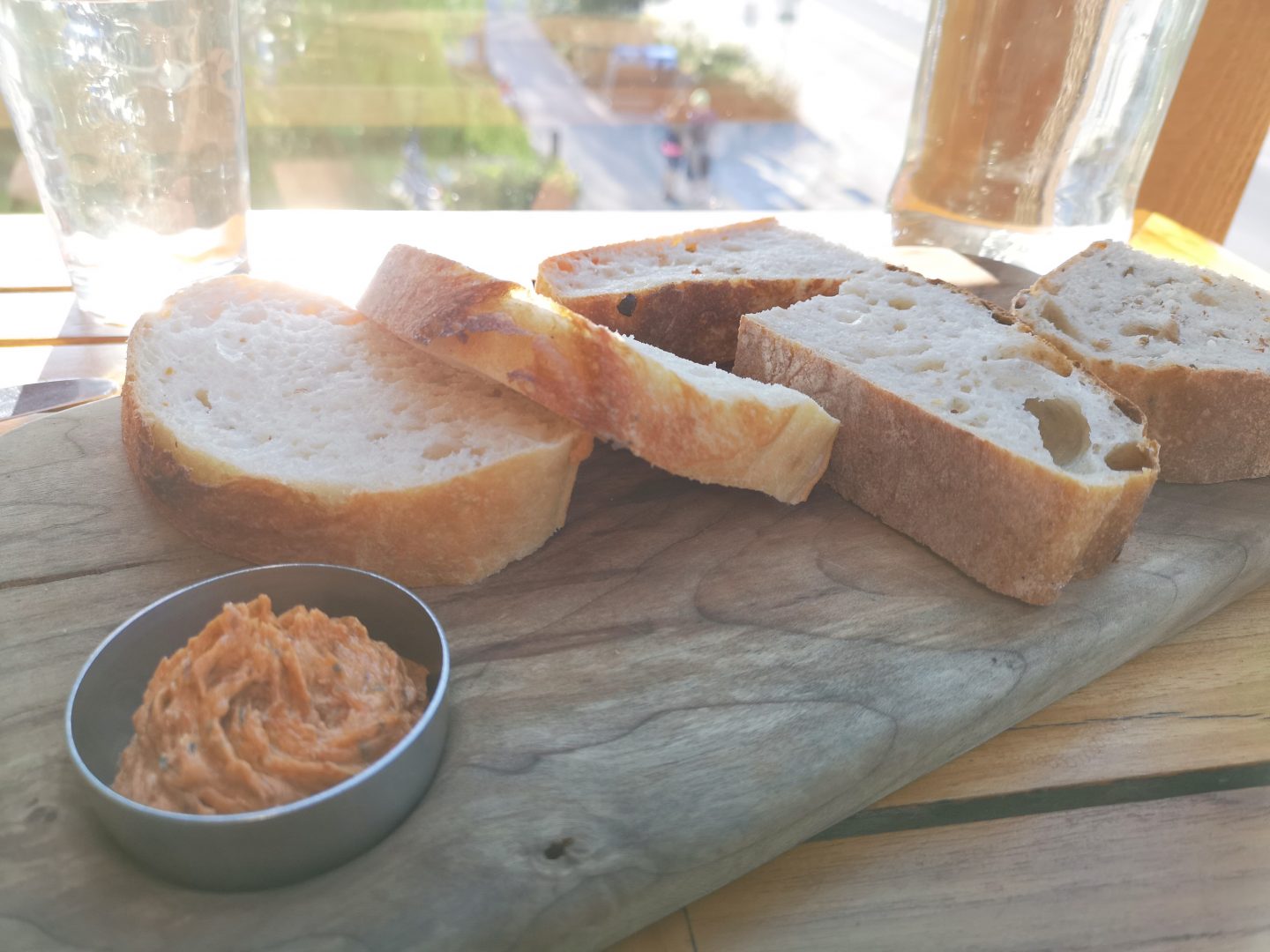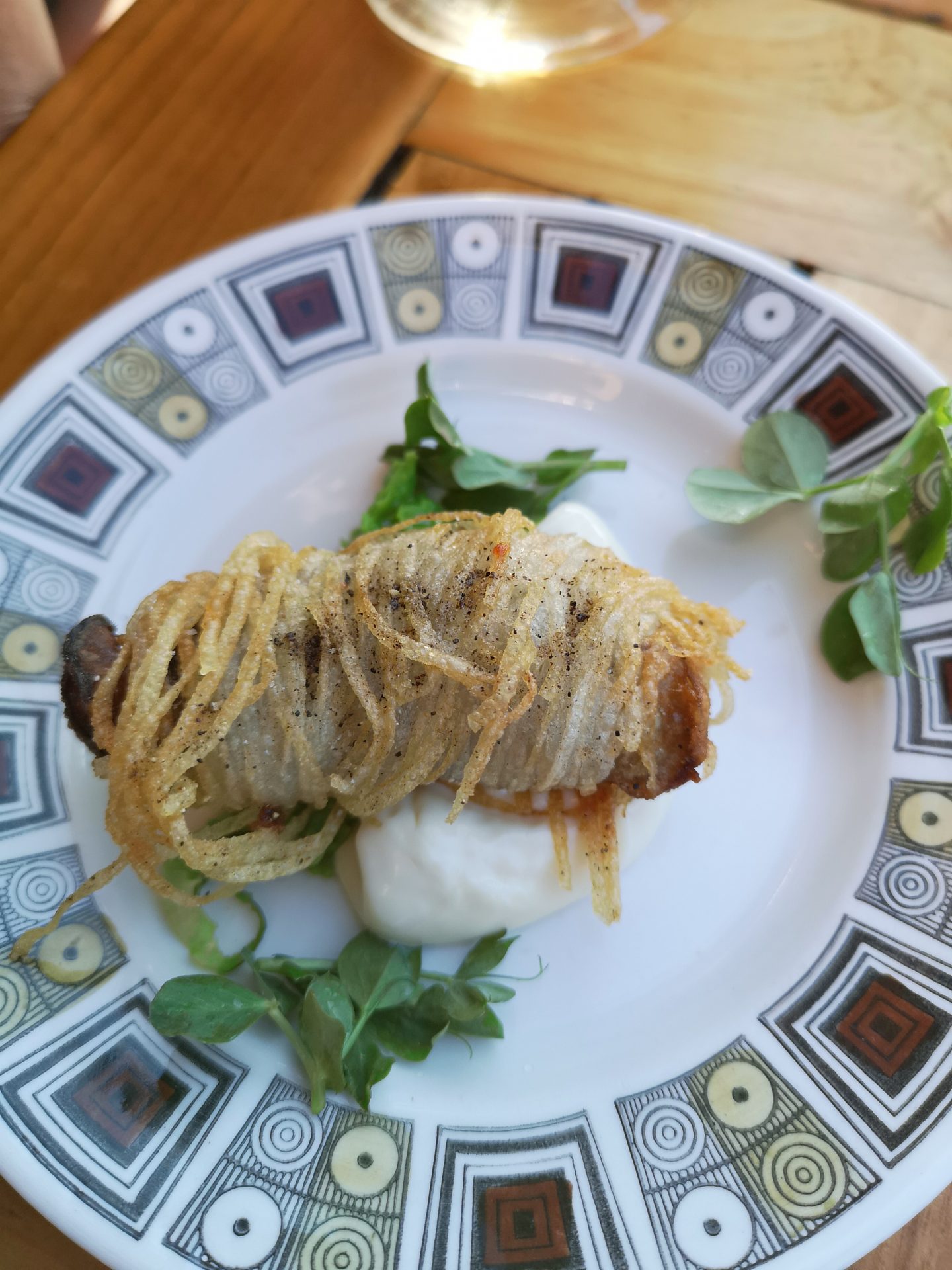 Next up were the starters with the highlight being the deep fried local oyster. So tasty!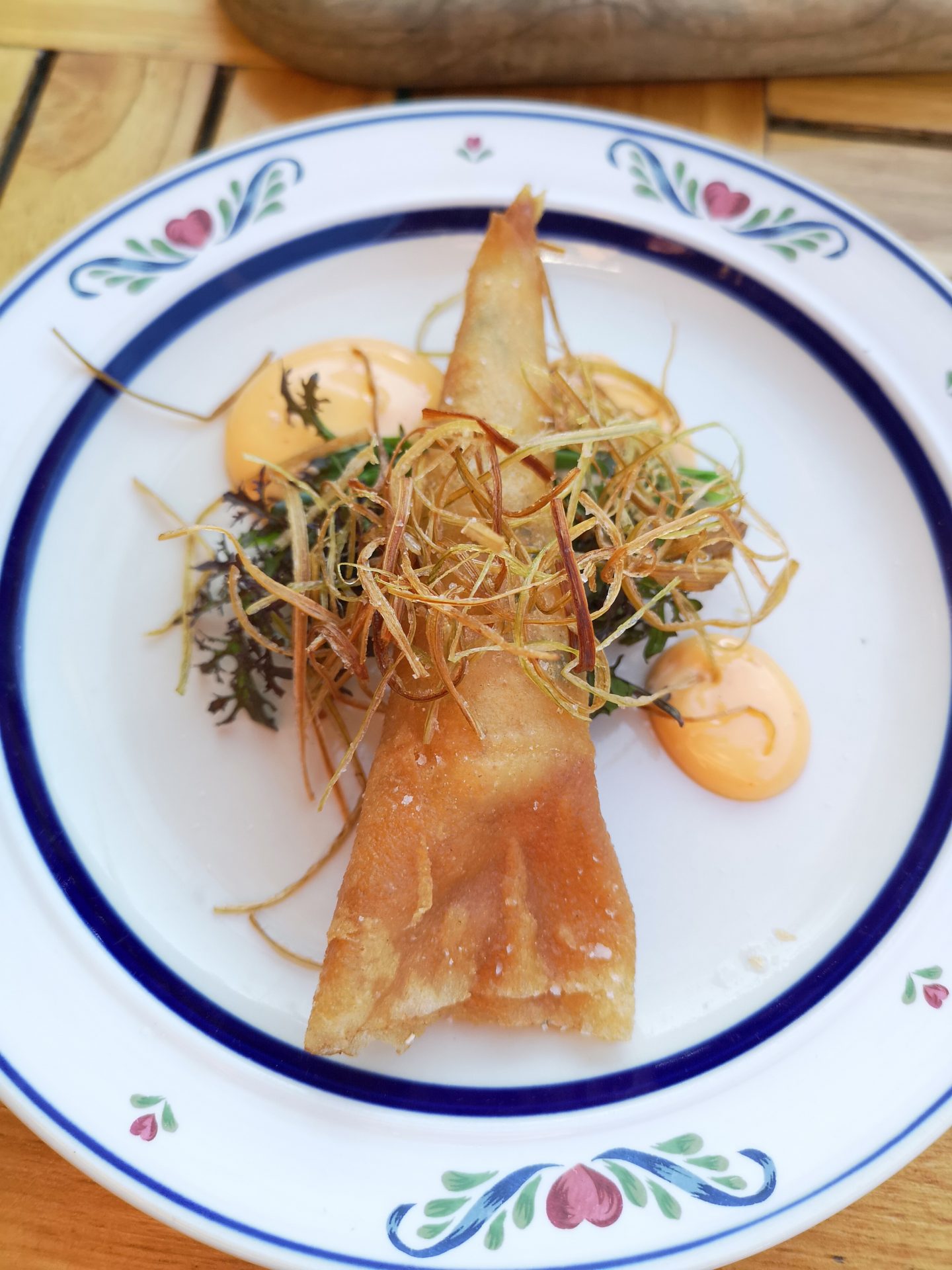 Then the main dishes arrived. We decided for a mix of two sharing dishes. One the local salmon with bean stew, the other a beef and polenta salad.  Oh my gosh, they were eye poppingly good!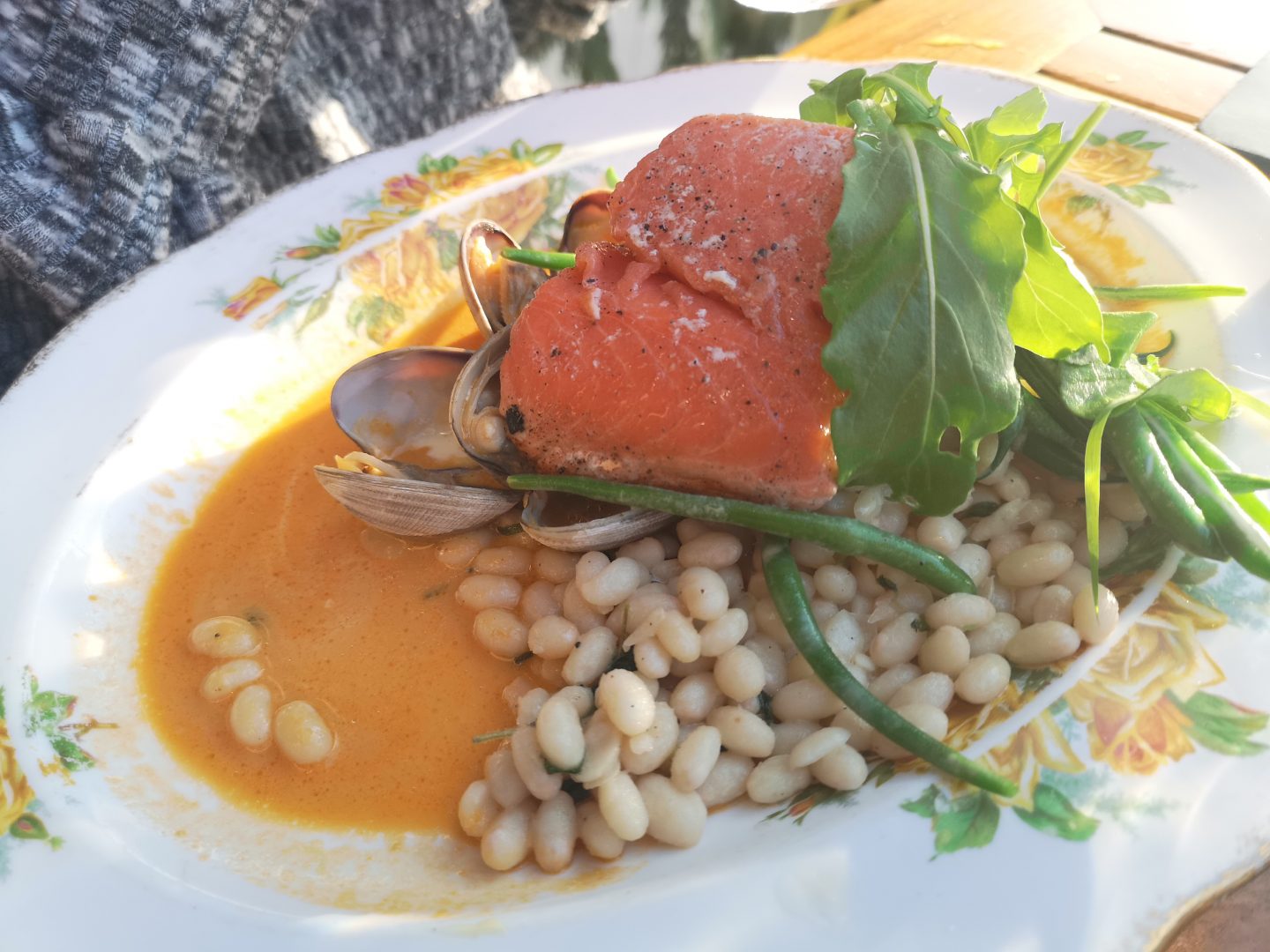 So that was it. We were so full after those, we didn't leave room for dessert. For those that know me, that's a big thing. I would start my dinner with a dessert, that's how sweet my tooth is. But more than satisfied, I would highly recommend a visit to Wolf in the Fog when you make the surfers pilgrimage to Tofino.