They go from making some of the fiercest looking motors on the roads today, to forming some of the most exquisite fragrances to hit your skin too.
The new striking addition to its collection is the new Jaguar Stance, designed for the creative, independent gent that is the controller of his own destiny. As this is the year 2018 and things have changed so drastically in terms of opportunities, we'd like to think that all gents fit this category.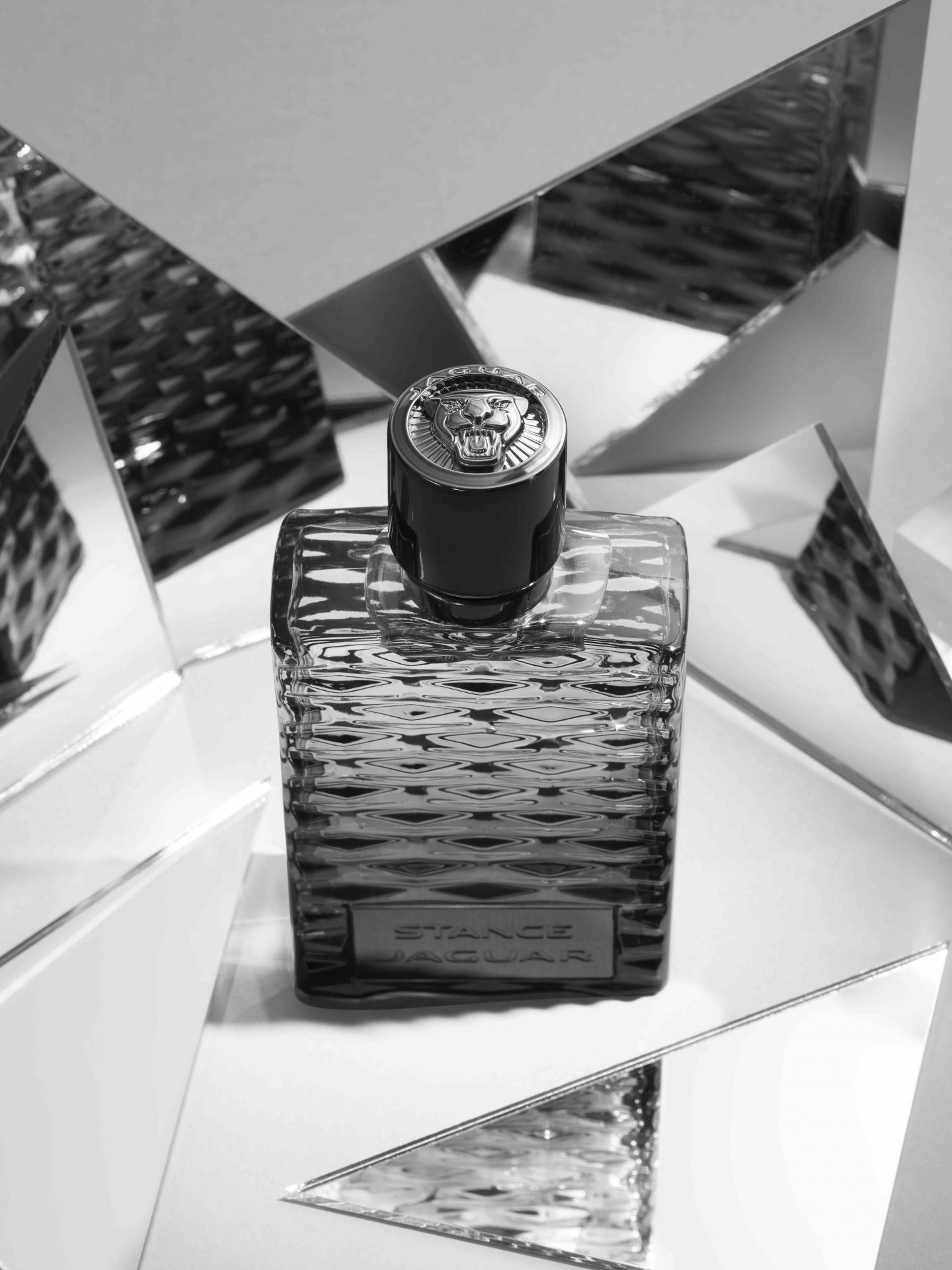 The Bottle
The bottle itself is a key selling point which gives the new Jaguar Stance the head turning appeal for us. Inspired by the faceted heritage of the Jaguar lozenge logo, Jaguar Stance is injected with the new design look & feel, already seen in the new I-pace car.
When you look the bottle in detail the embossed smoky black glass, the 3D geometric shapes, are all similar textures you'll find from the devilishly good-looking British sports car. Top it with the iconic growler emblem and the bottle turns into a high-impact figure on your cabinet, dressing table or even fragrance podium (if you're super cool like some gents we know).
The Fragrance
This is the bit we all want to know more about, and whether Jaguar Stance lives up to its name. created by perfumer Richard Ibanez, Jaguar Stance is filled with Ibanez calls powerful masculine accords, making it an exciting yet modern statement.
Top Notes: Mandarin, apple, citrusy cardamom, pepper and nutmeg.
Heart Notes:  Woods, Vetiver, patchouli and cashmere wood.
Base Notes: Musk, amber and vanilla
Sweet, zesty, with the right levels of woody notes and vetiver, is the way in which we would describe the layers of blends that make Jaguar Stance. If you're in need of something to replace your previous day to day scent, Jaguar Stance might be the one you've been looking for.
You will now be able to find Jaguar Stance available in selected fragrance stores priced at a reasonable £45 for 100ml. But initially it will be exclusively online, and on the shelves of your local Marks & Spencer store.