No we haven't spelt 'rug' wrong (as someone kindly suggested to me on social media), the devices short name is ROG. ROG in fact stands for Republic of Gamers, the name held notoriously by tech brand ASUS.
Now ASUS isn't exactly the kind of brand that's strayed away from thinking outside of the box in the past. This is definitely backed up by some of their out of the box creations like super 65" wide display screen. And once again ASUS step back into the ring, with the ROG phone that dares to challenge others.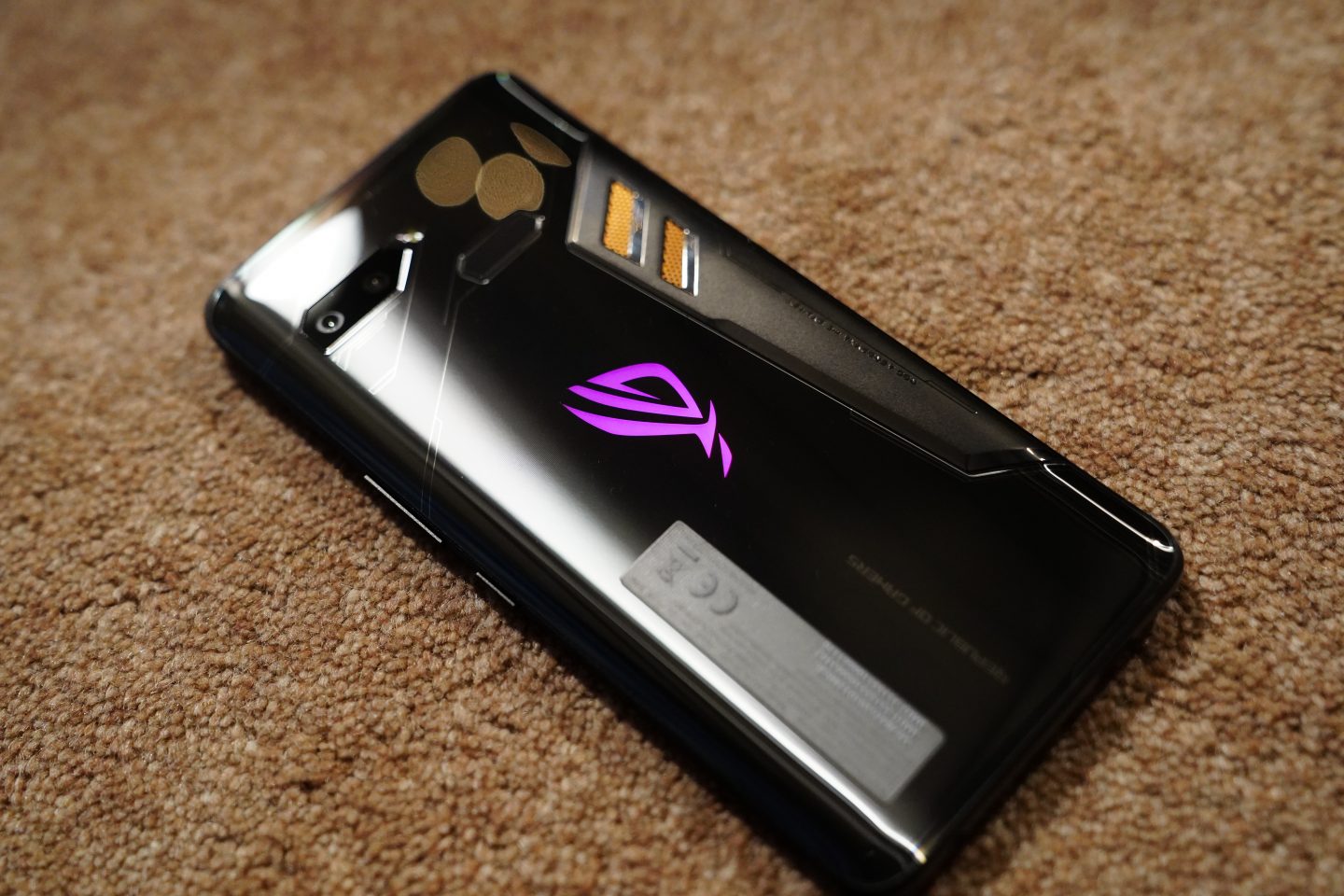 ASUS ROG Phone
Pros: Pack-a-punch Qualcomm 2.96GHz processor, 90Hz refresh rate, air triggers built in (awesome!)
Cons: battery only 4000MaH, no game present to truly test its power, dual camera not all that.
The ROG phone by ASUS is their beast mode smartphone, dedicated to the hardcore gamers out there. It looks epic, feels epic and producing epic results hands on. This smartphone is the next contender in the gamer's smartphone race, currently occupied by both the Razor phone and Honor Play. But here are a few reasons why they both stand little match to the ROG phone overall.
Performance
When it comes to performance this is where the ASUS ROG phone excels with sheer brilliance. Thanks to the help of the explosive Qualcomm 2.96GHz Snapdragon 845, this phone can handle a multitude of high demanding tasks, without breaking much of a sweat in the duration.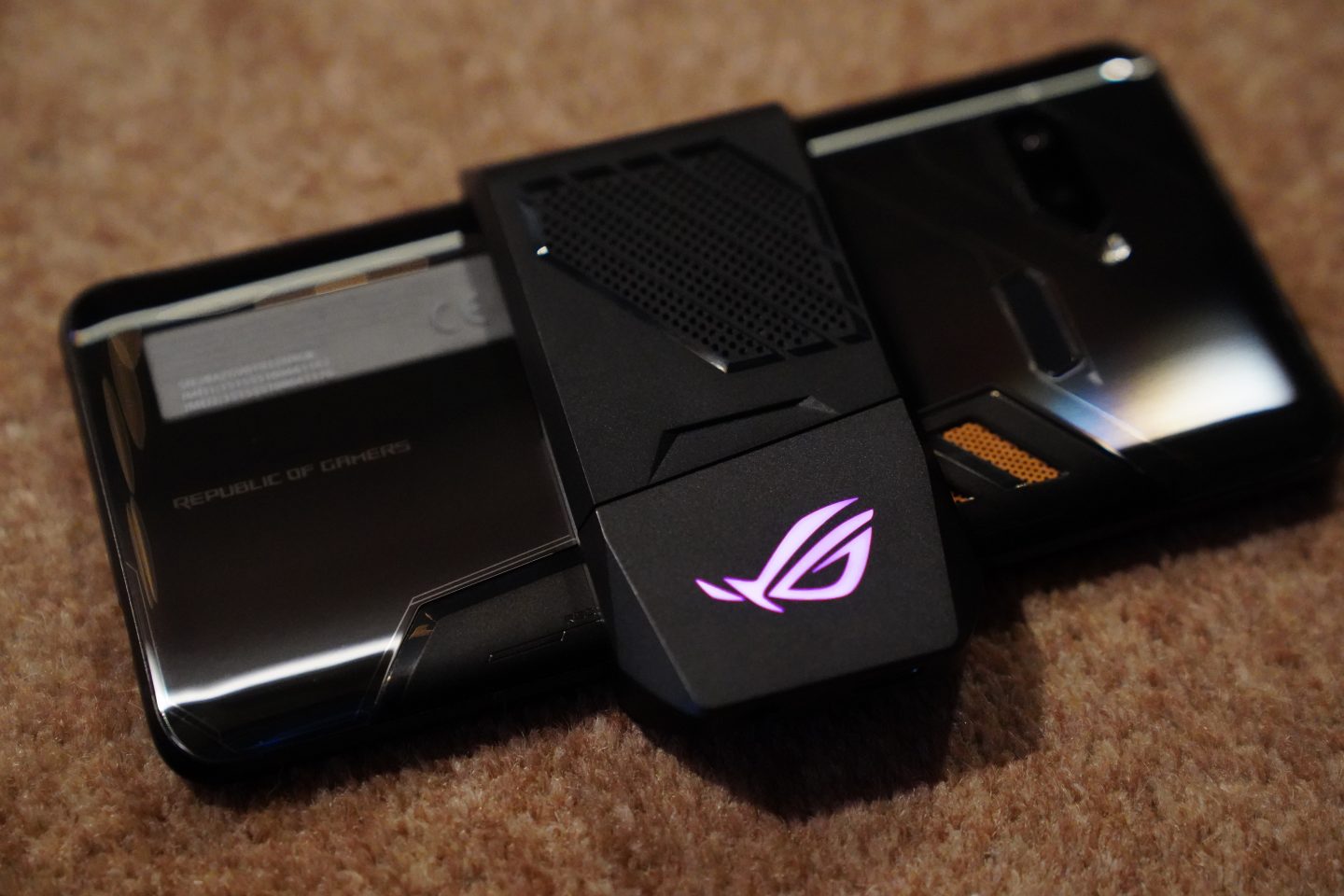 But if it does come toe to toe with more beastly operations, there's a separate cooling unit provided to keep the processor from warming the earth. As it stands after playing the whole 4000MaH battery to 1% we don't feel it burning up too much while in use, which is also thanks to its £D vapour chamber internally.
Display
Under the hood of the ROG phone comes ASUS's 6-inch, 2160 x 1080-resolution AMOLED screen, comfortably giving you a nice 90Hz refresh rate (amount of times that the displays an image on screen per second – the higher the Hz the smoother the image).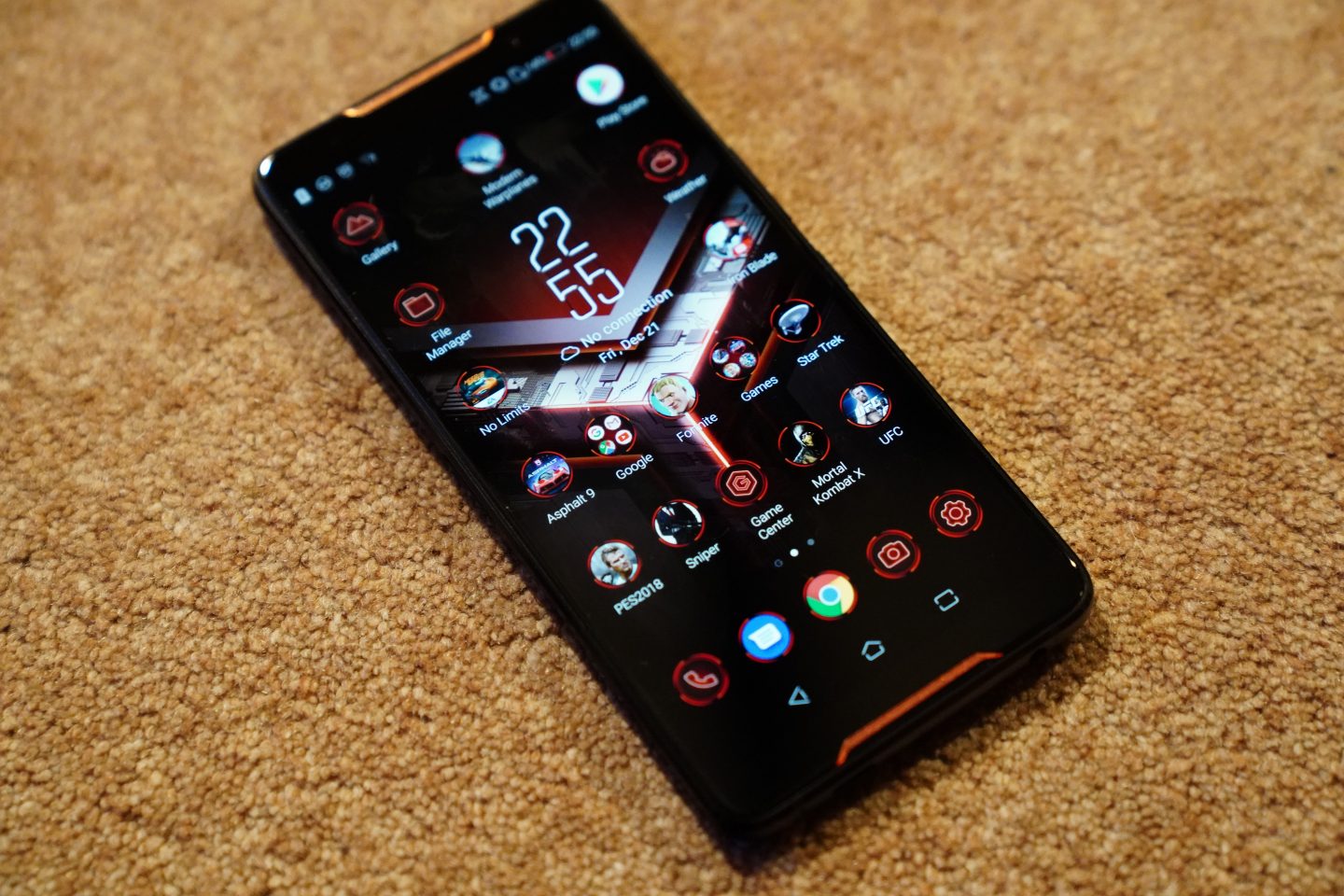 Now the razor phone 2 landed with a staggering 120Hz which is a tad overkill. In this current day and age, 90Hz on a smartphone for gaming is plenty to give you the experience you would expect. Take the refresh rate aside for a second, the AMOLED display is pretty superb in terms of brightness and colours. Much more of a step up than what has been seen by other smartphone brands.
Design
This is probably a topic of the device worth breakdown because as you can see, the overall design speaks in volumes. There are probably a lot of gamers out there nodding their head in appreciation to ASUS and their design of the ROG phone taking inspiration from its ROG laptops. But for the general smartphone consumers out there, this is probably a little too beastly looking for you and something you wouldn't want to pursuit.
It has the futuristic look to it, both done to appeal to its target consumers as well as maintain performance of the device when clocking the GPU.
There's its back which glows a variety of colours non-stop, which we presume is also a battery killer really. There is a way to turn it off, which took me over a week to figure out, but it sits under the game centre options.
The other thing worth praising here is the instalment of what ASUS call their 'air triggers'. For the hardcore gamers there we all stand and rejoice, as this is a killer feature that gives you room to play games on the ROG phone, the way they deserve to be played. 10 points here ASUS.
In conclusion the ASUS ROG phone is an incredible overkill, but we salute ASUS for its exceptional work making it happen. If you're a gamer, you certainly won't be disappointed by what's under the hood of your new device. And if you're not, well you're in for a treat!
You'll be able to find the ROG phone at several outlets including Amazon.