When we thought the inclusion of AI had reached its pinnacle, today we see Huawei reach new heights as it delves deeper into the fashion realms.
Global technology leader Huawei launches what is has called its 'Fashion Flair' a concept where fashion and technology meet in a new chapter. In a worlds first Huawei partnered up with Anna Yang, the creative director and founder of ANNAKIKI, where they undertook a 20-piece collection driven by the power of AI in the Huawei P30 and P30 Pro.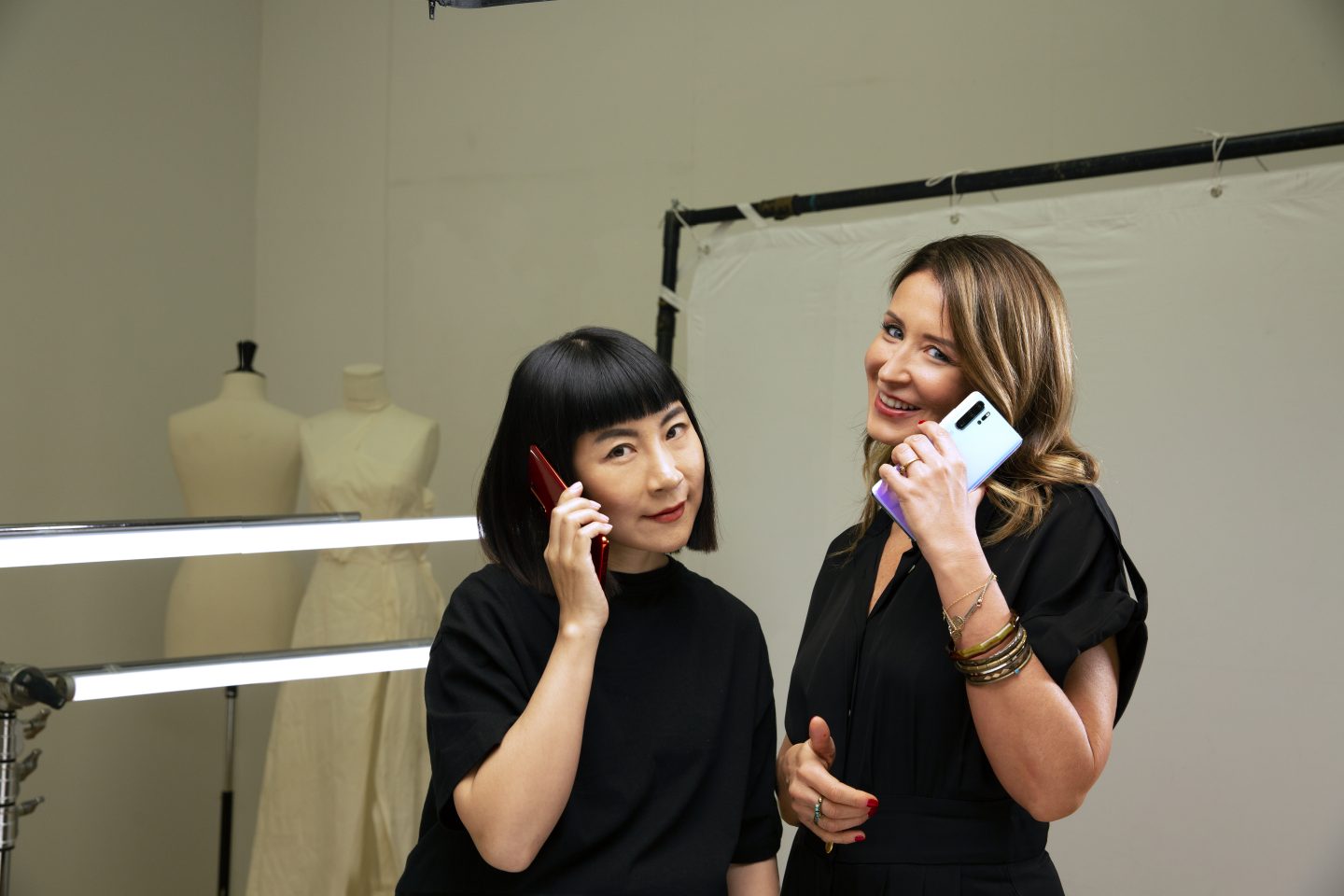 In the deeper outskirts of the beautiful city of Milan, Huawei and ANAKIKI set up in the exquisite Superstudio+ studio to unveil the combined efforts of design and AI technology.
Marketing & Retail director of Huawei CBG Italia explains "At Huawei we aspire to combine technology with human expertise, allowing us to go beyond what is humanly possible, but keep the authenticity that the human eye can bring."
Anna Yang herself and her brand ANNAKIKI, is renowned for the creative flair that shines through her collections. And it is this unique creative flair, that has seen her collections showcased at London, Paris and Milan fashion weeks countless times. Exactly the level of time, attention and expression that Huawei was looking for to try something new with the power of AI.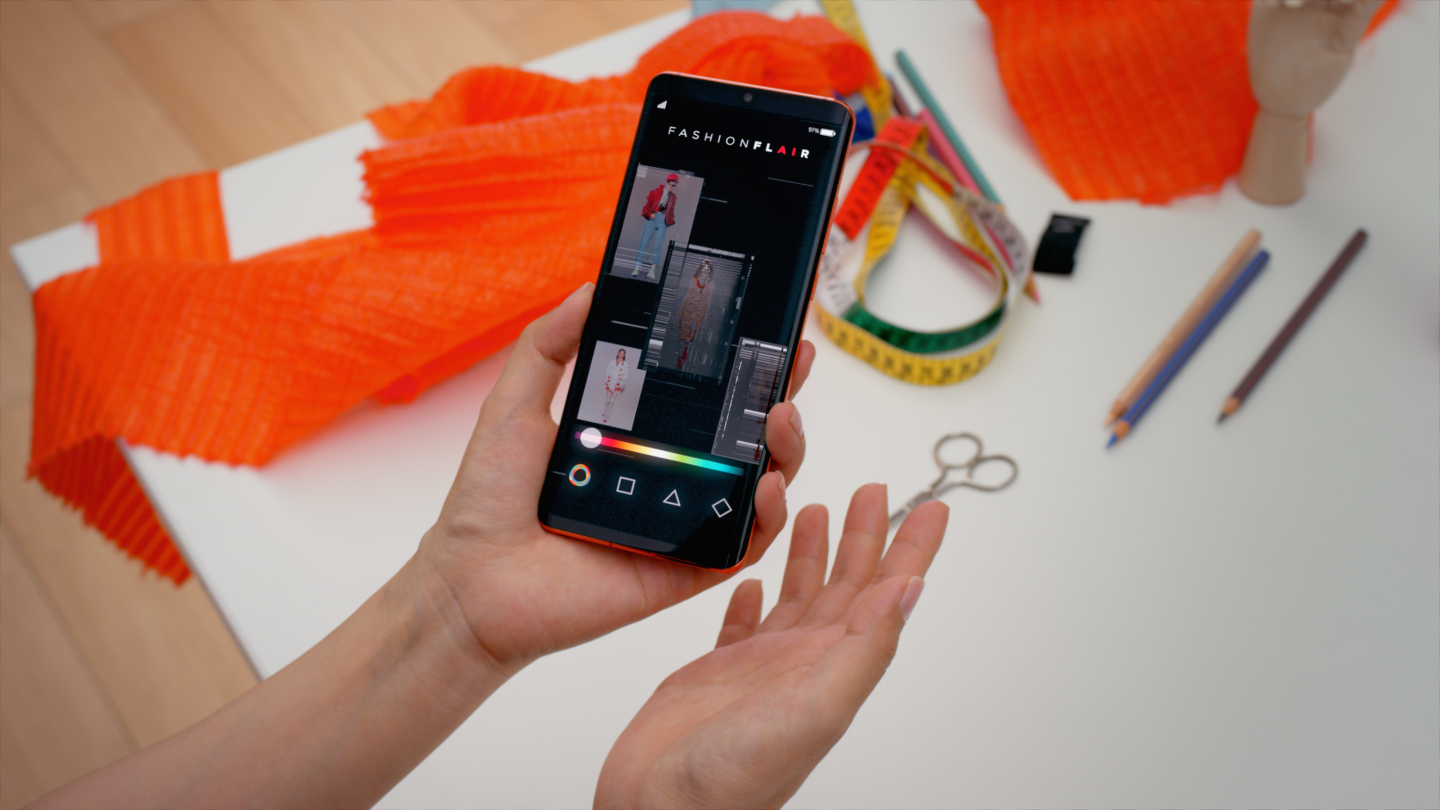 The process of creating Fashion Flair
Every creation has a beginning story and like most technical deliverances, the Fashion Flair collection started off with an original app developed by Huawei. The aptly named 'Fashion Flair' app was trained in the ways of fashion, through inputting tens of thousands of iconic fashion images over the last 100 or so years. This was then cross referenced with a specific set of ANNAKIKI collection images, with several filters added by the designer. A few moments later through the cogs of the working brain of the AI within the Huawei P30 Pro, a proposal for an initial outfit is born.
Through Huawei's AI driven Fashion Flair app and the absorption of all images processed through it, the Huawei P30 and P30 Pro AI can now create an almost infinite number of outfit proposals to whichever designer demands it.
What does this mean for AI and the future of Fashion?
A question that bubbled in the back of mind constantly as the method and examples were shown to us through the course of the event. From a technical perspective, AI in theory has the potential to generate a future wave of new collections for designers, simply by the volume of data it absorbs that's relative to the fashion style necessary.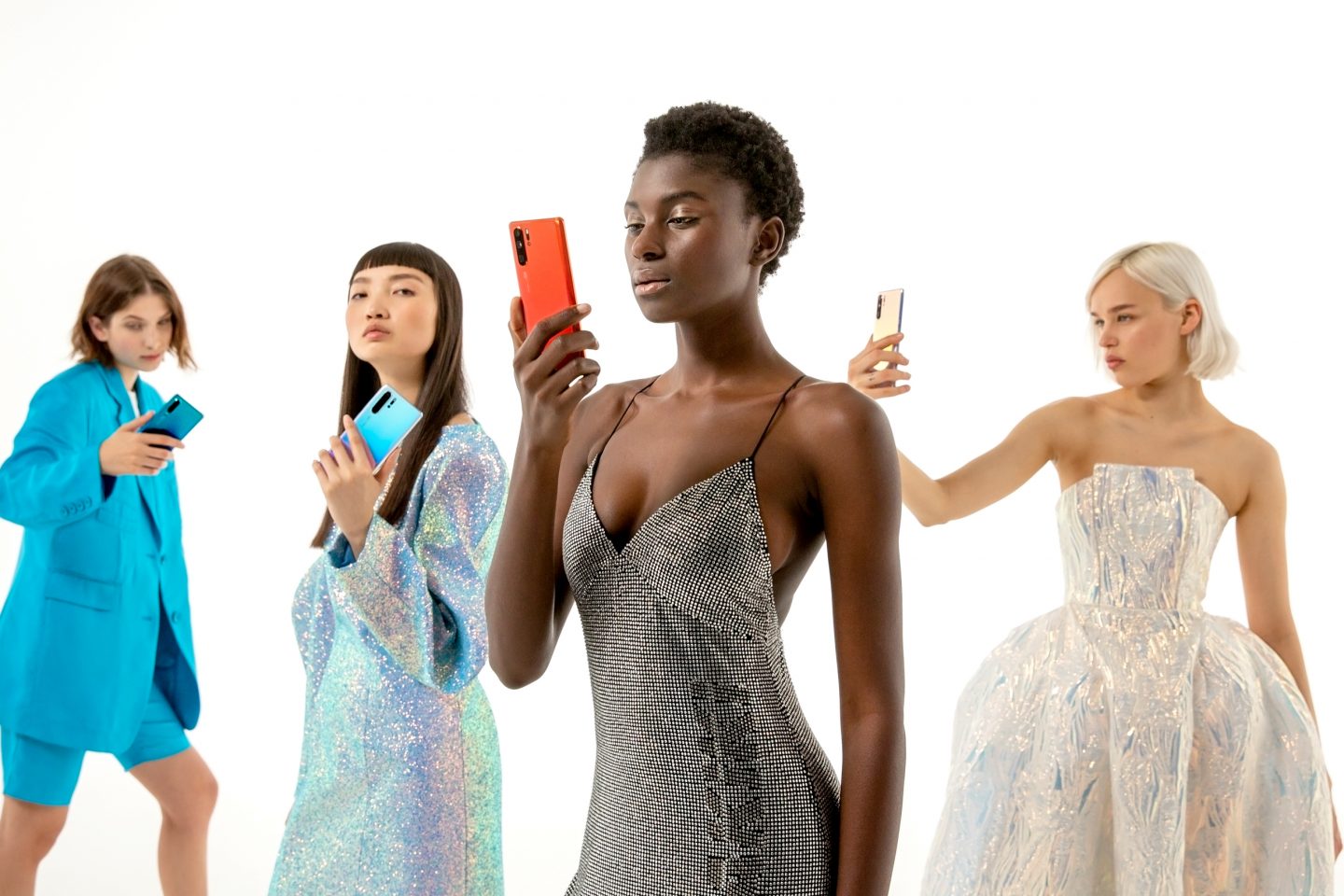 But will AI be able to take note of other aspects of future fashion such as sustainability? With the way the world is heading will information it soaks in be able to apprehend the ethical side to design and development, ensuring that we don't repeat the mistakes we've made in the past. This was another question hat arose and one that only time, and what data AI can take in, will ultimately decide.
But irrespective of this, the ability to interpret and suggest new collections to its designers in desire of this, has potential to open doors to utilise in many valuable ways.
The Fashion Flair collection itself created by the power of Huawei P30 AI will be available to purchase exclusively on LUISAVIAROMA as of today. And your favourite Huawei P30 and P30 Pro is available through most outlets, including Amazon.