This Friday at 7:30pm will see the release of yet another open living room session with Secret Cinema, as they close their curtains to the epic partnership with New York born Häagen Dazs. To truly celebrate the end of an epic series of stay at home innovation we see the trinity of American icons get together, the screening the cult classic Ghostbusters paired with an awesome Jack Daniels x Häagen Dazs fused Floatbuster.
I mean why have two great tastes on their own when you can combine the two together right? And that is exactly what you get with the Floatbuster, a serving of Jack Daniels Tennessee whiskey, cola, some Häagen Dazs vanilla ice cream and a sprinkle of marshmallows to show love to the iconic Stay Puft man (a.k.a Marshmallow Man).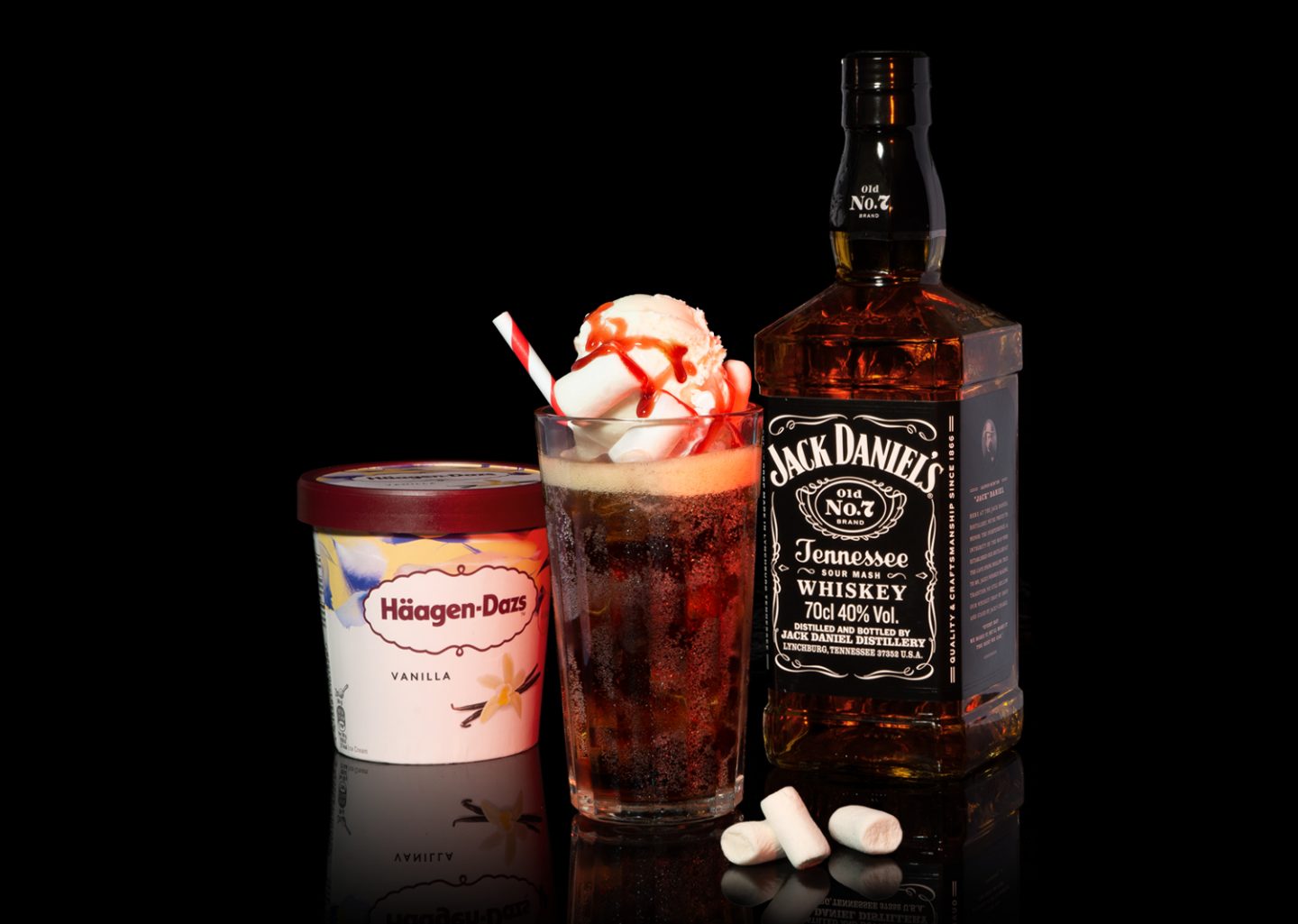 How to make 'The Floatbuster'
Ingredients
1 large scoop Häagen-Dazs vanilla ice cream
50ml Jack Daniel's Tennessee Whiskey
125ml cola
Mini-marshmallows
Raspberry sauce
Method: Build the Jack Daniel's & cola over cubed ice in a high ball glass and place the Häagen-Dazs vanilla scoop on top.
Garnish: Drizzle raspberry sauce on top of the ice cream and scatter with mini-marshmallows.
Ghostbusters Day (it's a thing peeps), is on Monday 8th June and to celebrate, Secret Cinema will be screening Ghostbusters This Friday 5th June. So why not get yourself in on the entertainment and while you're at it, whip up one of these easily enjoyable Floatbusters to sip on.
To sign up to secret Sofa head over to the Secret Cinema website here.