Scotland has a multitude of gems within its lands with one of the biggest gems, being its whisky industry. But as time has passed, the creativity with spirits has grown in some incredible ways over the years.
Scotland isn't just all about Highlands, Lowlands, Islay's and Speyside whisky's anymore. Because if you dig just a little deeper you'll find gins, and even vodka knocking about those beautiful shores.
Which brings us swiftly into Eight Lands, a family owned and run business who produce premium white spirits from their Glenrinnes distillery. A distillery set up in the foot of the of the Ben Rinnes mountain, which gave birth to their two new organic expressions: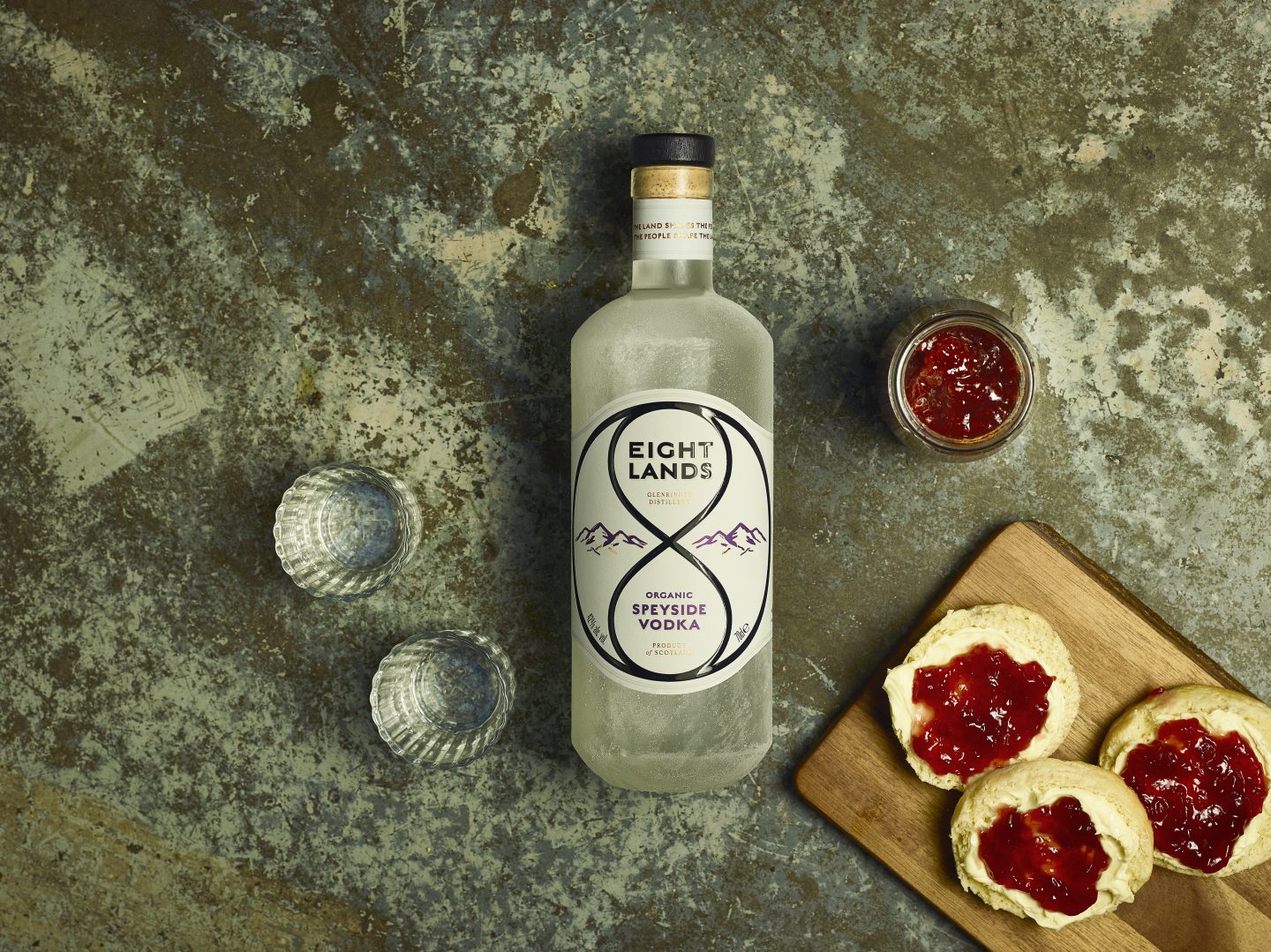 Eight Lands Organic Speyside Gin: a juniper-forward London Dry-style gin which is complemented by locally foraged botanicals.
Eight Lands Organic Speyside Vodka: an exceptionally smooth and characterful vodka created using an unusual two-stage fermentation process.
So you can truly understand both spirits complexity and flavour, Eight Lands have put together a couple epic serves, that you can try for yourself and enjoy at home:
Raspberry Highball with Eight Lands Organic Gin
Refreshing twist on your usual G&T classic, with raspberry tartness to wake the gin up a bit more.
Recipe:
Eight Lands Organic Speyside Gin 50ml
Raspberry liquer 10ml
Top with Tonic Water
Raspberry and lemon wheel garnish
Method:
Stir ingredients together and strain into glass
over ice, then garnish with raspberry and lemon.
Speyside highball with Eight Lands Organic Vodka
If like me you're not so into your vodka's this is a great way to fuel your palate with a unique twist to vodka:
Recipe:
Eight Lands Organic Speyside Vodka 50ml
Amontillado sherry 10ml
Top with Tonic Water
Lemon slice garnish
Method:
Pour ingredients into glass over ice, stir and serve garnished with a lemon slice.
Eight Lands Organic Vodka Ritual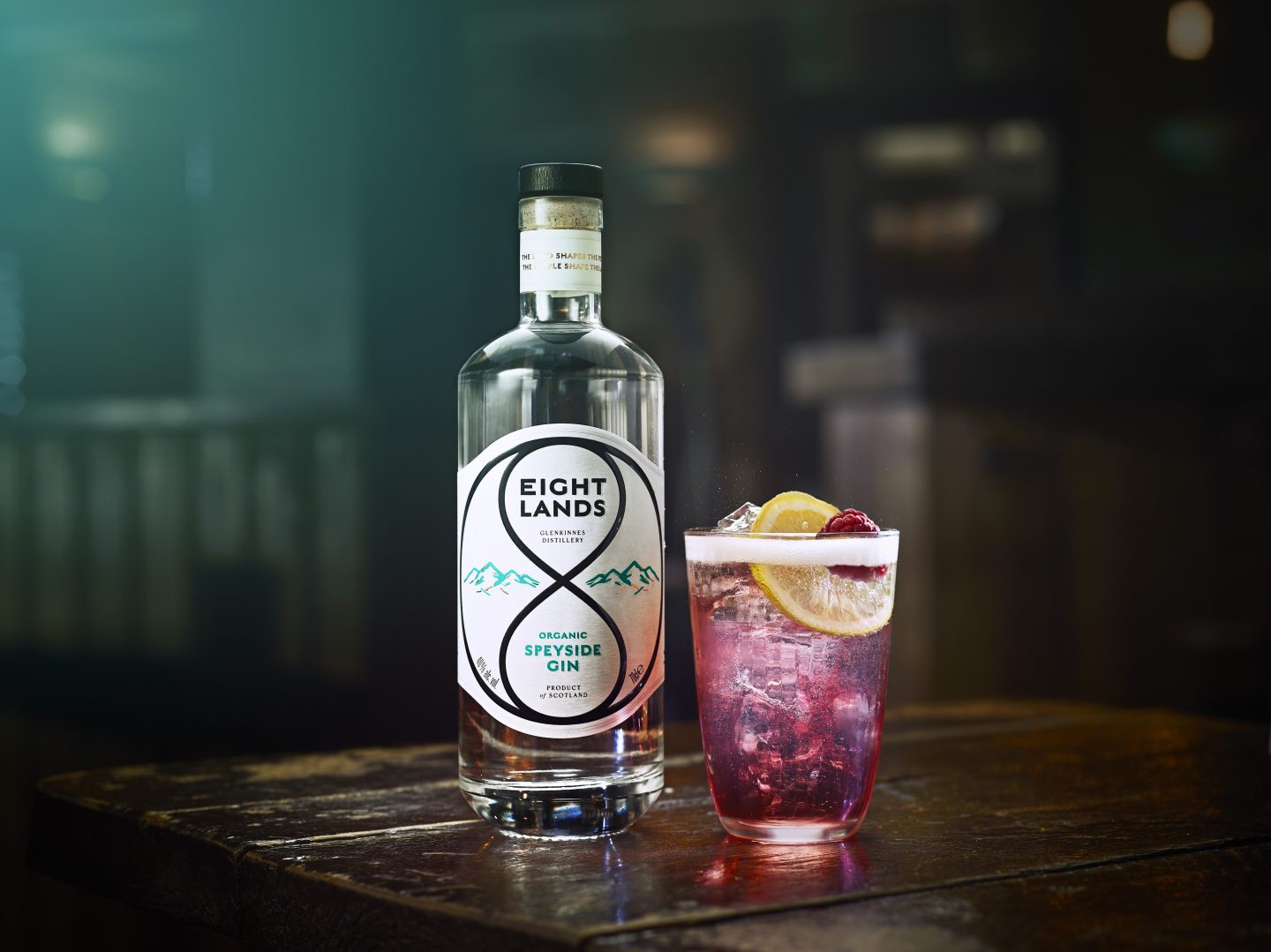 What's screams summer than frozen alcoholic beverages. And Eight Lands cooked one up that should work a treat for the hopeful warmer days to come.
Recipe:
Frozen Eight Lands Vodka 60ml
Scones with clotted cream and jam
Method:
Freeze Eight Lands Vodka for at least 4 – 6 hours
Serve with scones
Sip, eat and repeat
Before you go off to whip up some cocktail fun, there's some competition fun happening on their Instagram channel to tune into.
Working with Award winning drinks writers and broadcasters; Neil Ridley and Joel Harrison, they're launching a competition to encourage you to craft your best Eight Lands serve.
Entries have until June 21st to enter for their chance to win, simply by sending a short clip of your creation over Instagram.
Eight Lands Speyside organic vodka is priced £33 a bottle, followed by the gin for £35 a bottle. Head over directly to the Eight Lands website for more info.