Bulldog the skincare experts have expanded their portfolio of men's skin & grooming products, with a new range of shampoo. From shower gels, to face masks and now even deodorants, Bulldog are now beginning to think about our beloved hair follicles too within each of our men's care routine.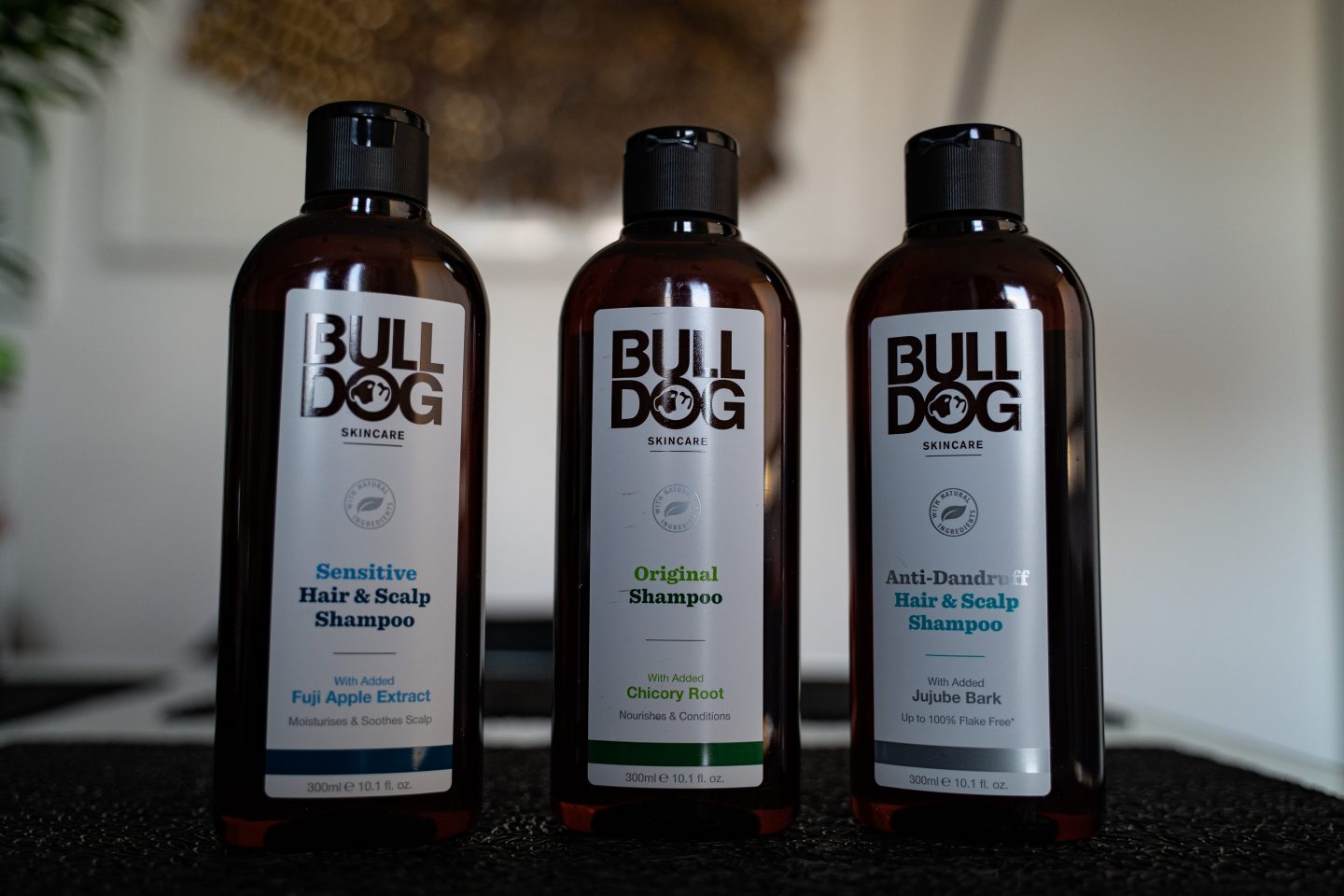 Bulldog Skincare shampoo's uses specially selected key natural ingredients and naturally derived cleansers to not only clean, but to also moisturise and protect our hair and scalps. And to continue their amazing efforts to protect our planet, each one comes packaged in 100% recyclable bottles made from 100% post-consumer recycled plastics. There are so far three new variations to their new range, original, sensitive hair & scalp and anti-dandruff.
Below Is a breakdown into what makes them all so special: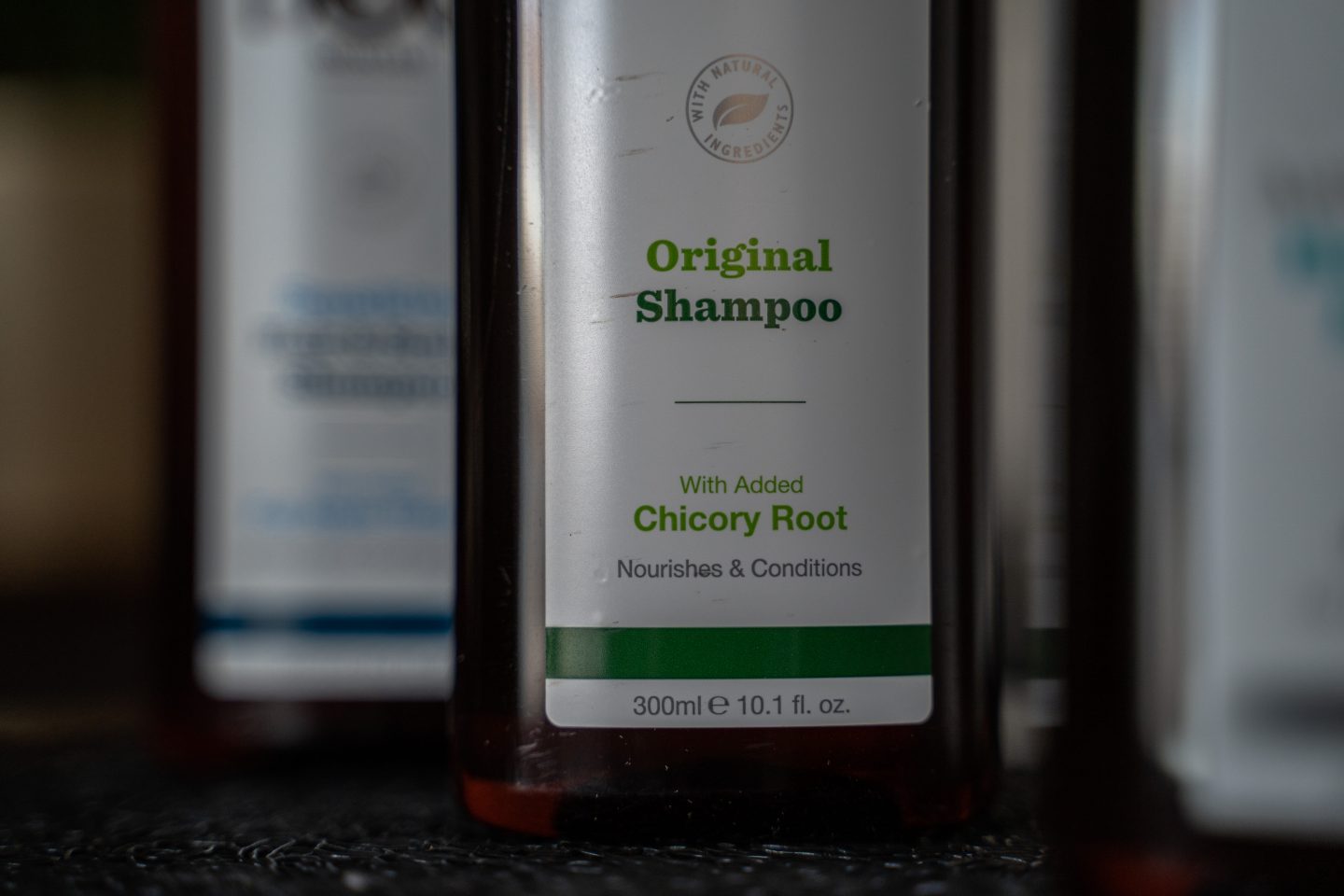 Original Shampoo
A specially formulated shampoo from sustainably sourced chicory root, a natural ingredient high in inulin (a plant extract that improves digestive health, skin and hair strength). The Inulin leave the hair nourished and conditioned. But if in my case you're not rife with luscious locks, this formula will still do wonders for the moisturisation of the scalp.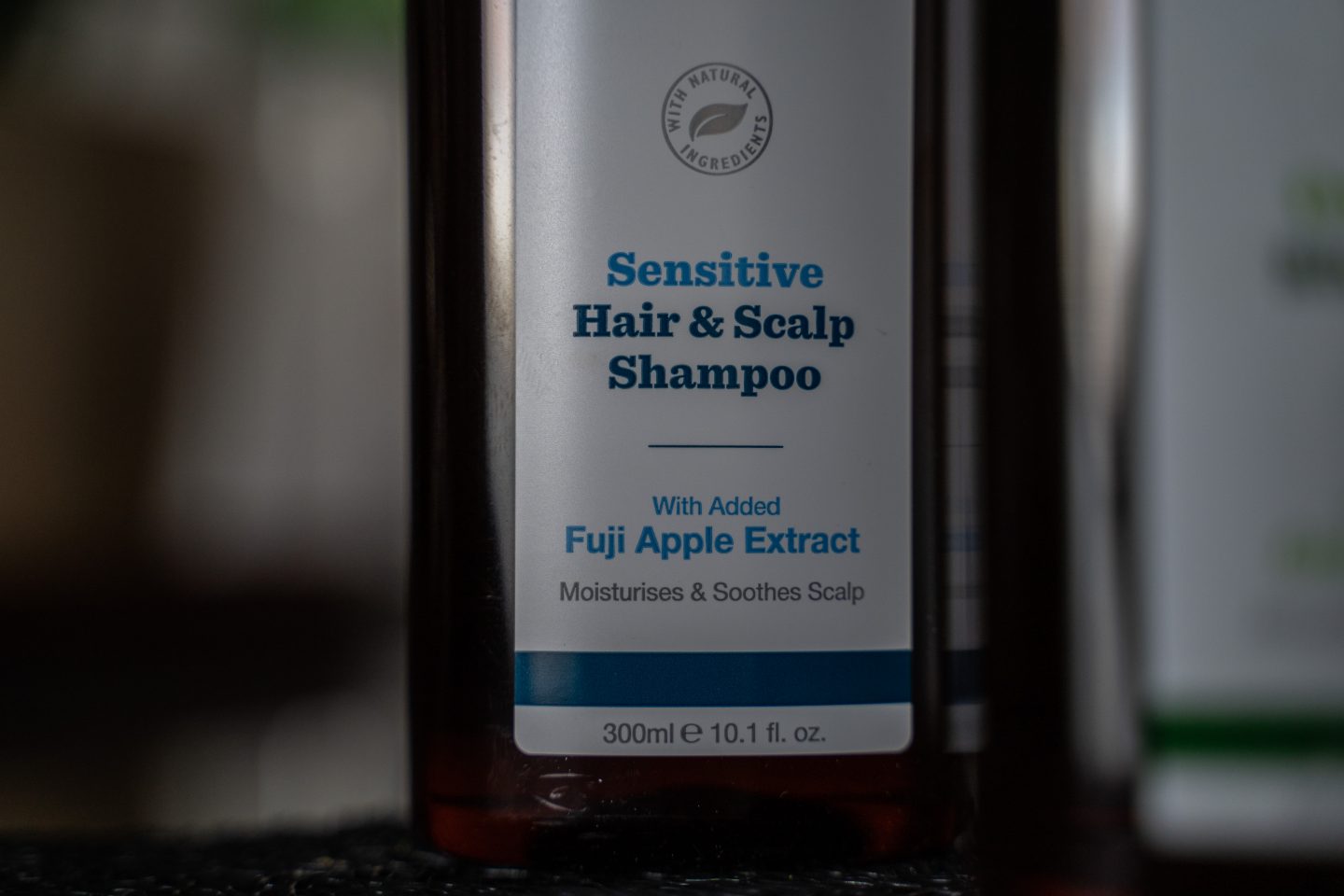 Sensitive Hair & Scalp Shampoo
The second option from Bulldog Skincare is their sensitive hair & scalp shampoo, a specially formulated product with Fuji apple extract (yep of Fujisaki, Japan). Fuji apple extract is a renewable and sustainable ingredient designed to calm down irritation of the scalp and reduce redness and itchiness. Fuji apple is also far less water intensive and has a significantly lower carbon footprint, meaning it ticks the ethical boxes.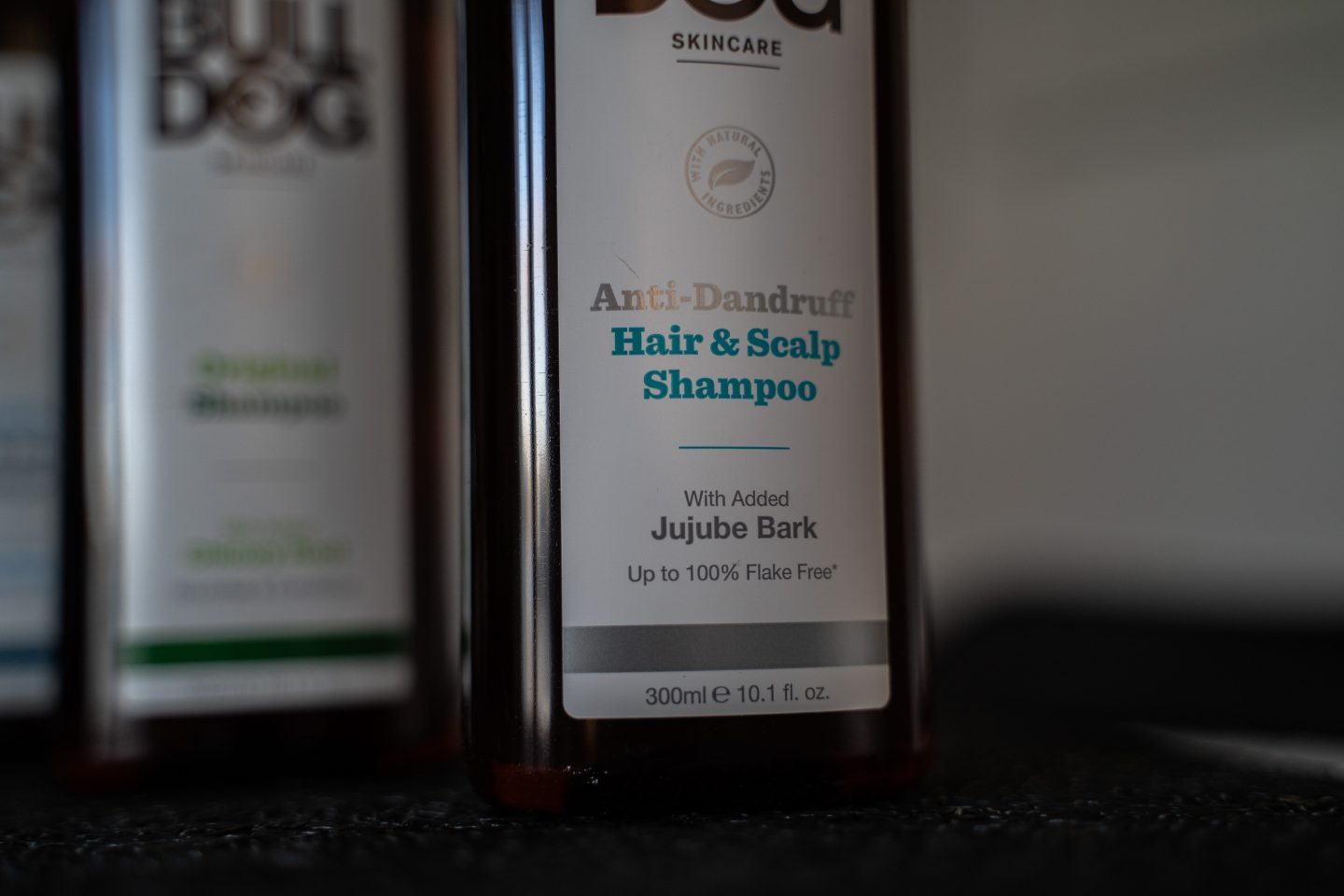 Anti-Dandruff Hair & Scalp Shampoo
The anti-dandruff number is what Bulldog are calling their game changer within the range, for men that are scratching for a dandruff relief solution that uses natural ingredients. The anti-dandruff shampoo is formulated with jujube bark that provides natural dandruff relief. Slap in the lemon & bergamot fragrance, peppermint, aromatic lavender and eucalyptus, makes for good smelling anti-dandruff treatment .
Bulldog's new shampoo range are priced at £5.50 for 300ml and are available from Sainsbury's and Waitrose stores nationwide and Bulldog skincare website.