World whisky/whiskey day has passed by again but behind the scenes, we're back in the Maketh-the-Man drinks cabinets pulling out some old and new favourites. One of those new favourites we've tried of recent is the new Caribbean rum cask finish by Bushmills.
Bushmills original Irish whiskey is a well-known single malt whiskey, spanning finish A release aged in casks that previously held Dominican rum for at least 8 years, which has imparted a spice and molasses dimension to the super-smooth original Bushmills whiskey.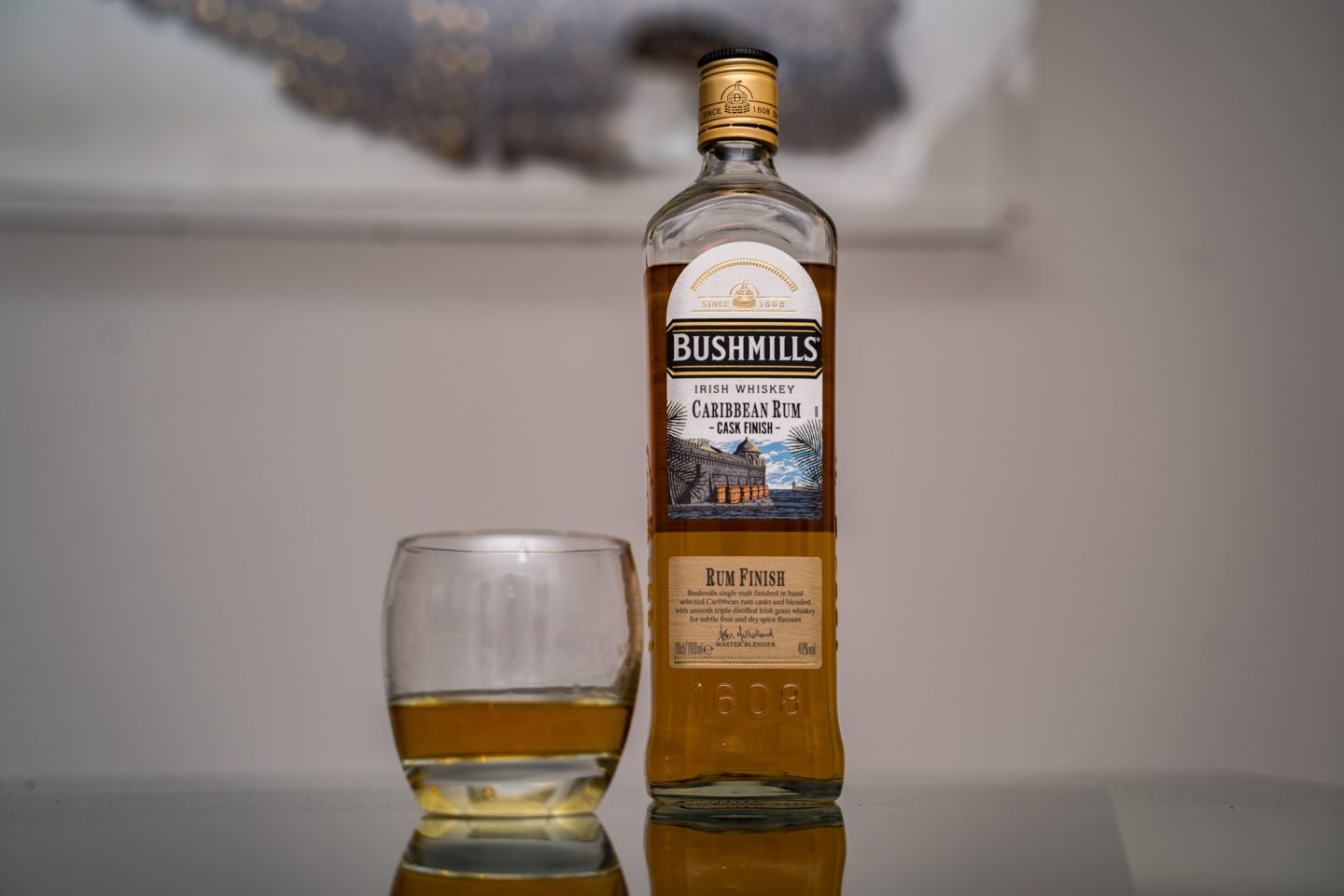 Tasting Notes
Nose: Crisp apple paired well with the smell of Bushmills honey malt, creating notes of creamy toffee, pineapple and coconut.
Taste: On the palate its sweet but shows notes of caramelised sugar and more toffee. A couple of sips will lave you with a nice creamy mouthful of that classic Bushmills character, a spicy but smooth finish.
Finish: Bushmills Caribbean cask is soft and smooth, yet a spicy ending with a sweet final after taste.
Our Verdict
The Bushmills Caribbean rum cask finish whiskey is an okay whiskey, tastes sweet but still got a sharpness to it. But the flavours aren't radically bursting with complexity, which is what you would expect from a whiskey with an RRP of around £26. But its been one of the best 'day to day' whiskeys I've had for some time, to enjoy on the causal evening.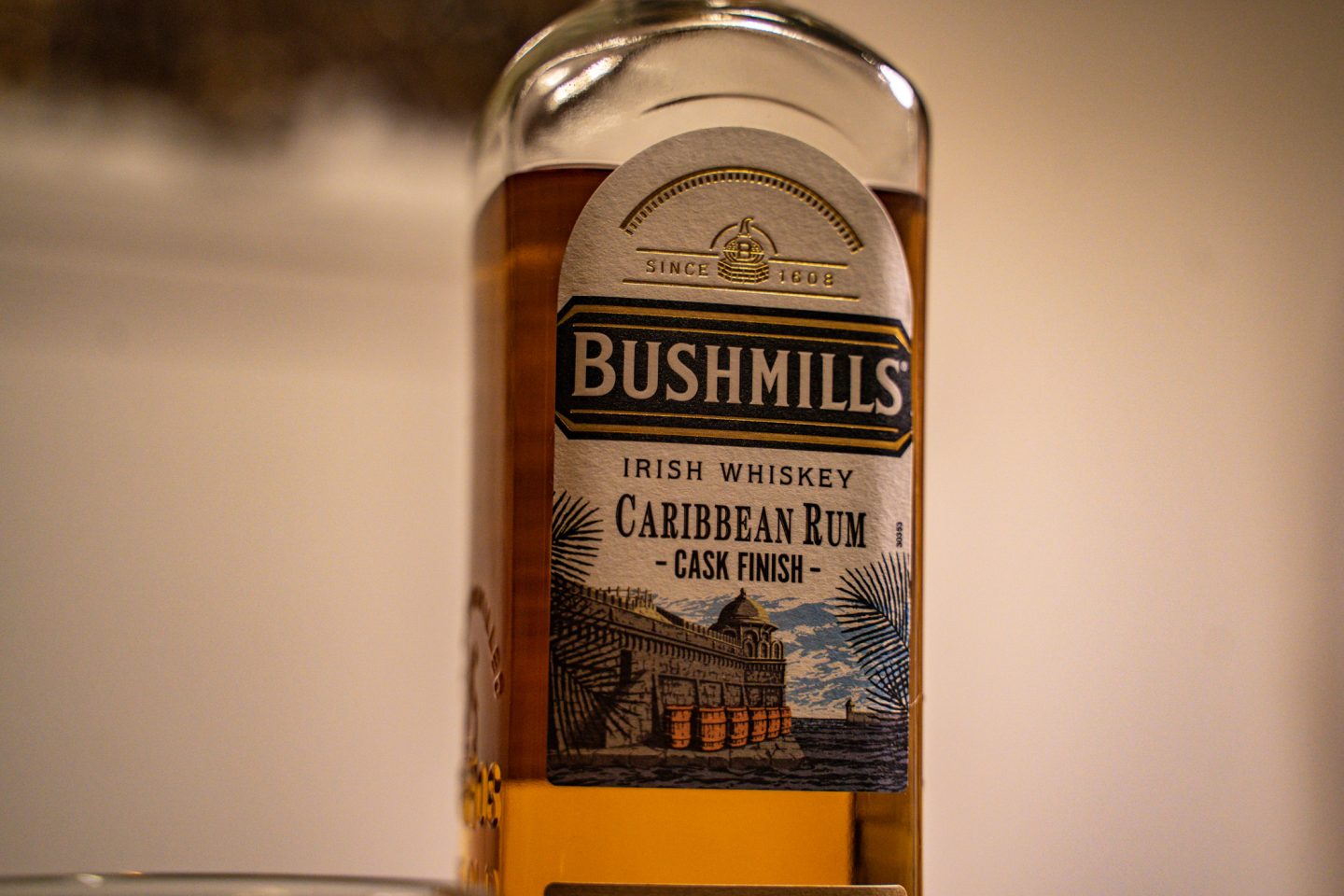 Ways to enjoy Bushmills
It's a good whiskey served on it's own with a couple cubes of ice. But if you fancy giving it a bit more bang, why not make a Manhattan from it? The rum notes from the cask, gives it that sweeter edge to blend well
Bushmills Caribbean rum cask finish whiskey has been on the shelves since April, so why not go grab yourself, if you want to try the new expression. You can find yourself a bottle of the Caribbean cask finish is available online at the Whisky Exchange, of House of Malt