Warning the above and below video is not for those who suffer from claustrophobia or vertigo.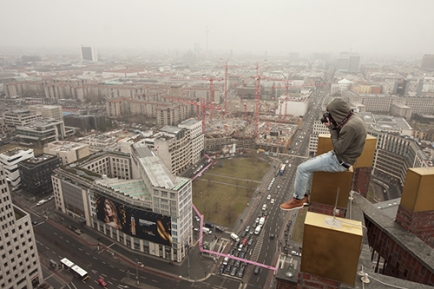 In the beginning of 2013 HUB Footwear met up with Vadim and Vitaliy, two young Russian photographers with a unique and unexpected way of looking at a city.They climb up to terrifying heights, to capture the city from places people would normally avoid.
The meeting of the two lead to a unique partnership that  resulted in the creation of the films here.  Called 'New Perspectives', you can check out the snapshot above, or the full video below.