I am so excited about this dish.  Anything with sticky beef in the title is exciting, and I can guarantee you will agree when you make, and taste this.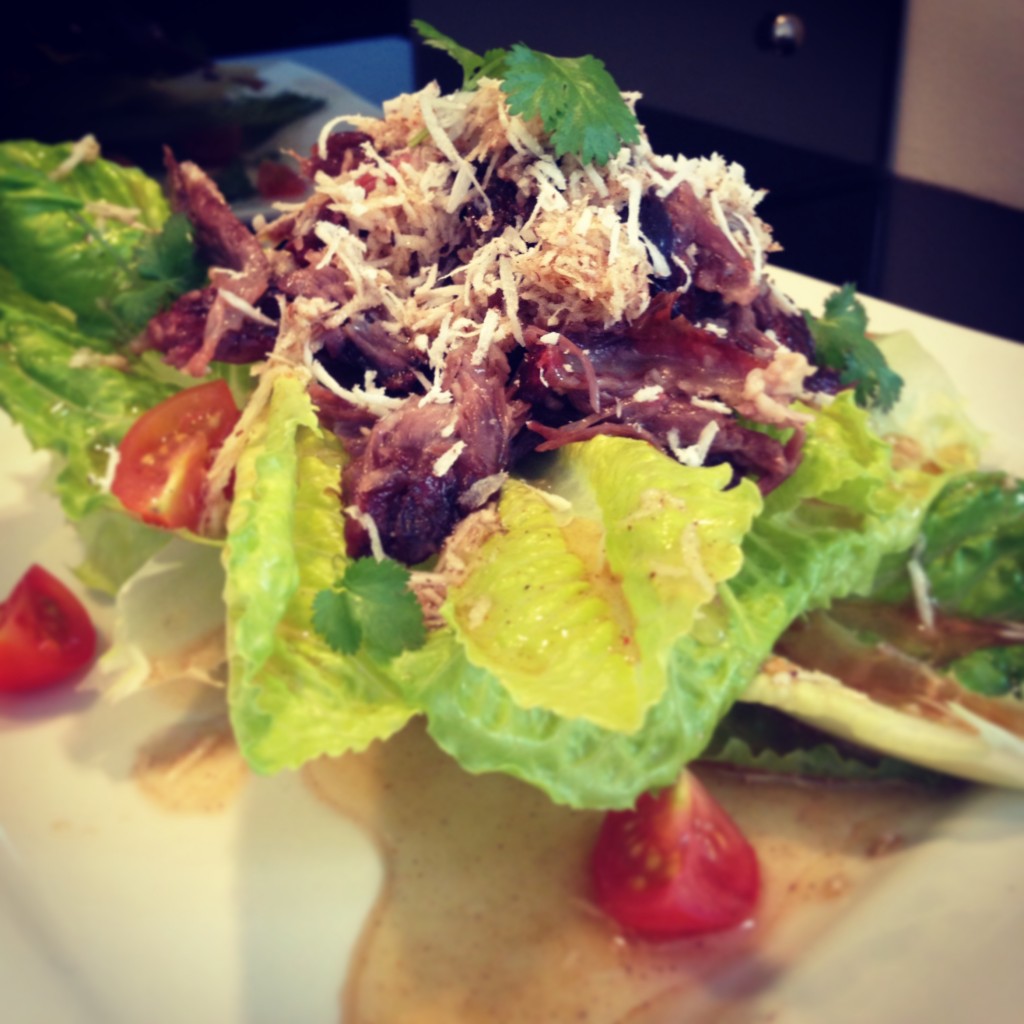 Serves 1
 Ingredients:
1 Beef steak, cut of your choice
Romaine salad leaves
6 cherry tomatoes
25g of fresh coconut, grated
Marinade and dressing:
2 tablespoons of 100% pure maple syrup
6 tablespoons of lemon juice
2 fat garlic cloves, minced
1 teaspoon of cinnamon
3 tablespoons of sesame oil
Method:
In a large bowl, mix all the marinade ingredients.  Place the steak in the marinade for a minimum of 30 minutes, but ideally overnight.
Heat the grill to full heat and cook for approximately 2 minutes each side, (for medium rare) depending on how you like your steak cooked.
Dress the plate with salad and chopped tomatoes.
Carefully slice the warm beef and place on top of the lettuce.
Pour over the remaining marinade (you can make more from scratch if needed) and shave fresh coconut over the top.
Eat immediately and enjoyLove Francesca

x
Note:
I have used slow cooked beef ribs, left over from Sunday lunch, for these pictures (they are also great bbq'd). You can do the same but a juicy steak works just as well if not better!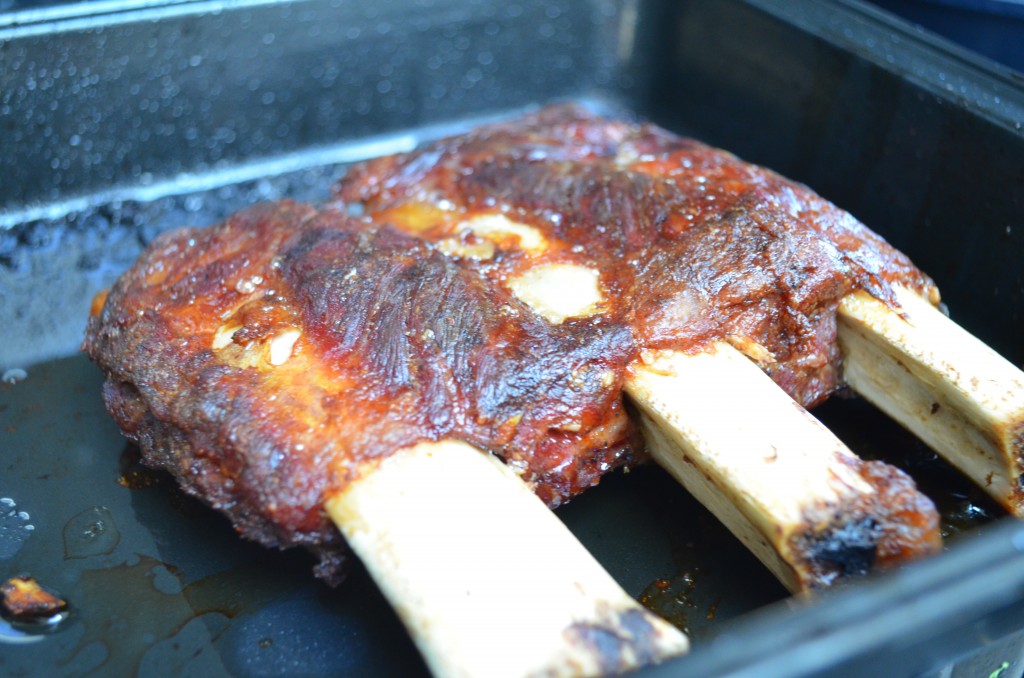 If you want to try the recipe with ribs, cooking from raw, they will need approximately 3-4 hours on a low heat, until incredibly tender. If using leftovers, simply marinade as above and pop in the oven for 25 minutes until warmed through.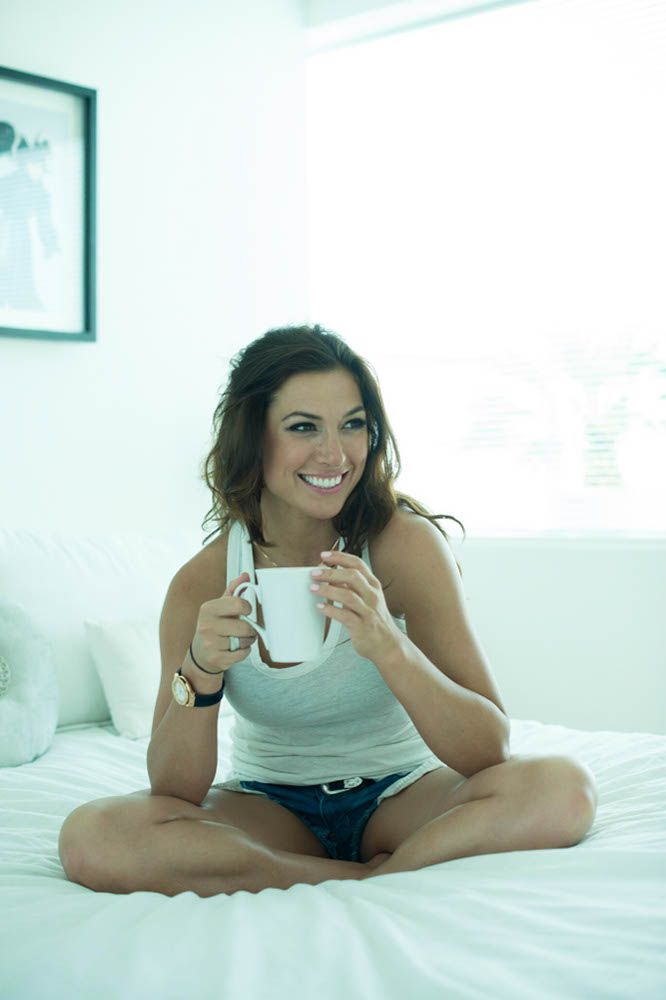 Read more at:
Blog – Francescas Fitness Kitchen
Twitter – @fitnesskitchen