How does a modern gentleman maintain their appearance and stay on top of their game, I hear you ask. I'm going to let you in on a little secret, it's simple… Having a routine that works for you often works wonders.
I've always said that a man should always have his supplies set up and ready for any occasion, and with this wonderfully crafted box containing all sorts you can't go wrong!
My vegan friendly box by Lush Kitchen, containing all sorts of goodies arrived just in time for the weekend. Box's content:
• American Cream • Cosmetic Lad • Cynthia Sylvia Stout • Dirty Spring Wash • Ocean Salt • Big Blue Bath Bomb• Mask of Magnaminity • Kalamazoo • R & B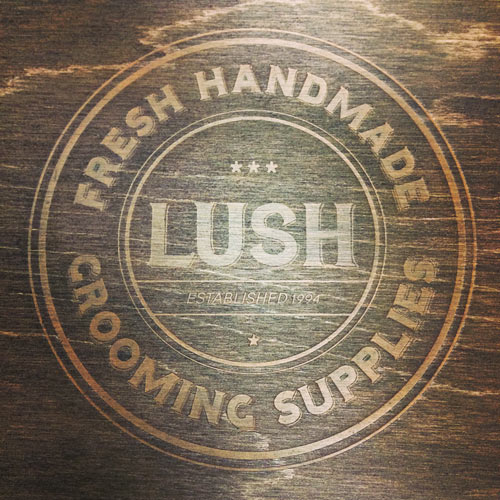 I think it's important to make sure that each of these products are experienced in their entirety, so I decided to make this weekend a self indulgent one, after all a gentleman should have his grooming time. I reached for the first thing any typical man would; the Cynthia Beer Shampoo (note to self; this cannot be drunk, no matter how good it smells)! I not only found the strong stout smell overwhelmingly good, but it is also meant to provide a great protein boost to help strengthen those manly hairs, as well as leaving hair slick with a great shine to it. For anyone who has got sensitive skin, this product works really well in comparison to some of the harsher products in the market.
I never usually condition my hair, so gave the American Cream a shot next. This had to be my favourite product in the whole box as the scent just smells amazing, an aroma of lavender combined with a hint of sage topped with citrus. One of the other ingredients is Honey Water, which is also a really good antiseptic- useful for anyone who has a sore scalp or prone to bashing their noggin. Only using a little, the fragrance stayed with me all afternoon and kept my hair very soft as my hair can sometimes be dry… guess I have been converted to conditioning!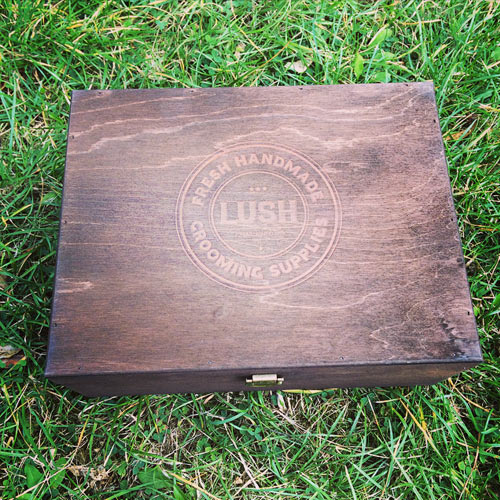 For the rest of my body I tried the Dirty Spring Wash. Although I tried to persuade my other half to try it as well, I was greeted by the shower alone- better luck for you chaps. None the less I found the scent very clearing almost like being a big mint! This shower wash gives you a good jolt as is contains menthol crystals, which help make your skin feel cool in a hot shower and helps clear those sinuses. It also contains fine sea salt, helping you get your good share of the ocean. An added bonus is this wash can also be used on your hair.
Not to leave the beard and whiskers out I used my Kalamazoo, which if you haven't read in my previous post is a really great softener for the beard and moustache covered in a rich almond scent. It also gives facial hair a great shine and matt texture without it feeling wiry. I would highly recommend this product as it has become a staple in my morning grooming routine!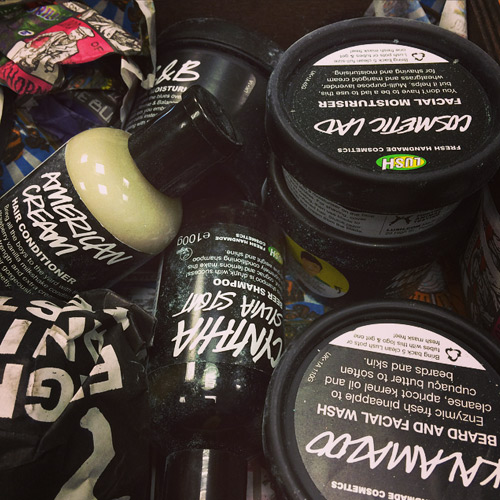 Having a very sensitive face and back, I decided to test the Mask of Magnaminity for my Saturday night treat. Gentlemen have been doing this for years, back in the day men from Egypt would use clay from the river Nile to smooth their skin. As the texture is relatively thick, ensure you apply firmly and work into those pours. Personally, I didn't rub into my moustache or beard as there are other products that do that job better. Now containing ground aduki beans and honey, this scent almost smells like a mint chocolate ice cream, which I have to say is very pleasant and again clears your nose. Also for me this outranks other mask products as you can exfoliate when you are applying at the start as well as when washing the mask off.
Next up was the face and body scrub Ocean salt. Rich in minerals and all things great for your skin, this was a great way to get rid of any of those pesky dead skin cells! The crystallised texture made a really good exfoliator, but the sea salt scent was an added bonus, leaving my skin not only soft but feeling revitalised!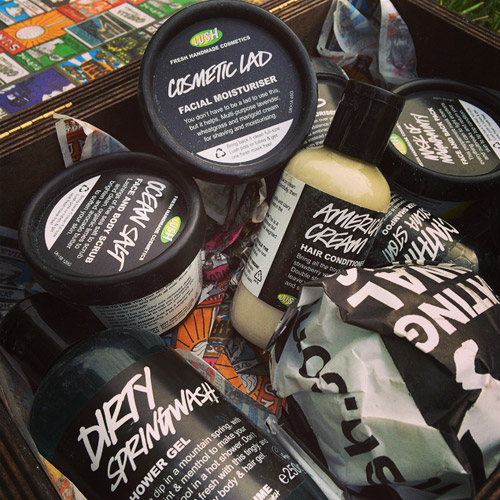 Being a victim of straight but dry hair, I couldn't help myself but to try out the R & B hair moisturiser. A leave in hair conditioning treatment, I brushed this product through my hair after coming out of the shower, but can also be applied onto dry hair. Used to hydrate the scalp, you only need to apply a little to notice the effects. It left my hair feeling silky soft and not to mention the empowering smell of bay and orange flower. A plus note is that this can also be used in facial hair to give the beard or moustache a soft touch.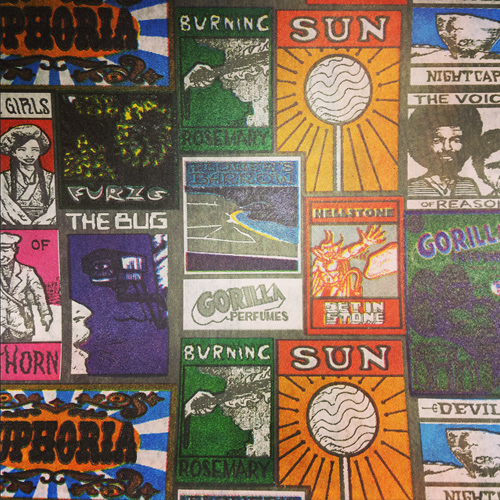 After tidying up my cheek lines, I decided to freshen up with the Cometic Lad moisturiser, as sometimes my skin can be a little sore and dry from using a straight razor. After rubbing the moisturiser in, my skin didn't flare up at all. This didn't surprise me as it contains aloe vera, and my new favourite ingredient sandalwood! This will replace my current moisturiser from here on out.
Alas, I am yet to experience what Big Blue has to offer, as unfortunately I only have a shower at my flat! However, I am looking forward to testing this out when I get the chance so stay tuned for another review later on down the line!
Use these products in any combination and you can't go wrong!  Hopefully these will be available to buy as a set before Christmas! For the other gentlemen in your life. Test them out for yourself at Lush Kitchen!