Shave me sir! That is what it is all about, Man Made London and Yes Sir kindly invited me to their first ever social media pop-up and of course being a gentlemen and a fan of the barber arts how could one refuse.
#Shavemesir #Manmadelondon #Yessirmen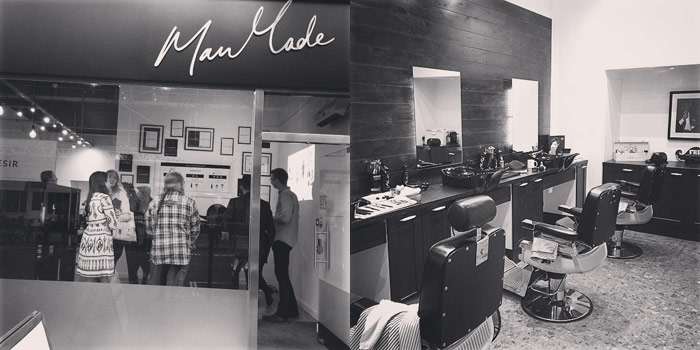 Despite doing a manly power walk down to the Man Made Barber shop in Marylebone, I was greeted with a wonderful cold beverage and warm hand shake from Dan the founder of barber shop Man Made London, as well as from Rupa, founder of Ecommerce site Yes Sir! The barber shop had a wonderful balance of modern gentlemen style with traditional elements such as 1930's music and atmosphere, not to mention the rest of the fashionably dressed team. Even the beer given in support to help launch the event was extremely delightful, brewed by St. Pancras beer. It was great to finally put a face to a name with Rupa. Yes Sir is a website dedicated to gentleman's grooming products and she was able to give me a great insight into the variety of products that they stock, both internationally and within the UK.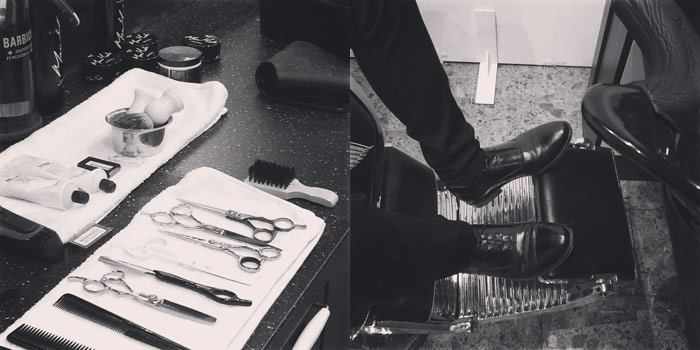 After catching my breath, I was treated to a relaxing beard and moustache trim by Tom, one of the barbers, who made me feel very welcome within his chair. I've had a few barber experiences in the past and have to say Tom's was in a league of his own with his pin point precision. He offered advice and technical tips on how to maintain a beard and moustache which I found invaluable. Not to mention, I was also subject to a deep cleanse using a hot towel technique which was very refreshing!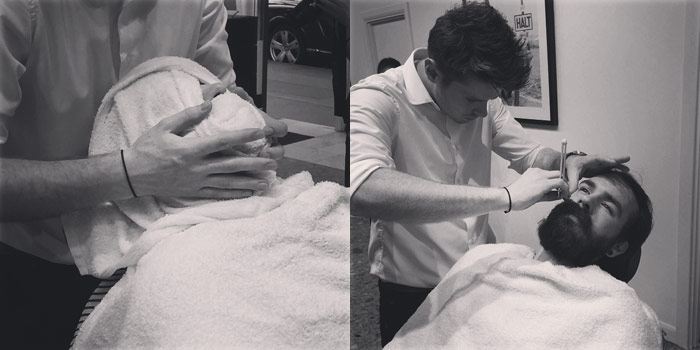 After my freshen up, I took to the stage window where I was able to take photos with various props of what the gentleman had collected over time including top hats and pipes. After doing so I could upload to the social media sites and rewarded with more beer (yes more beer!) and popcorn. A marvellous concept which I found very ideal to get young and old gents alike into the grooming game.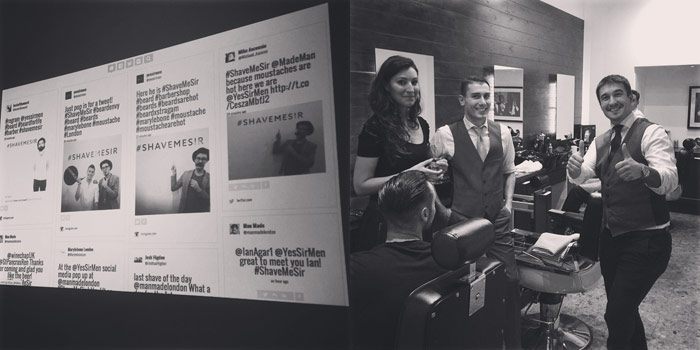 After such an eventful evening, before setting off home I was given a parting gift, a goodie bag containing all sorts from booking cards and vouchers to the wonderful perfume from the great Captain Fawcett, along with wine and shampoo. What wonderful gents they are!
If you ever want to escape from the busy streets then Man Made London is the rest bite for the modern gentleman to put his feet up and have a freshen up.
Is your manly cabinet feeling empty then stock up with Yes Sir! Come and take a seat in Tom's chair at Man Made London Barber.
By Alex Auld