So my last blog was on a great whiskey. This time I thought I would switch it up a bit and give you a little insight on a recent beer I've tried out. I was sent a couple of bottles recently, to try it out and firstly was impressed by the packaging (and the fancy bottle opener).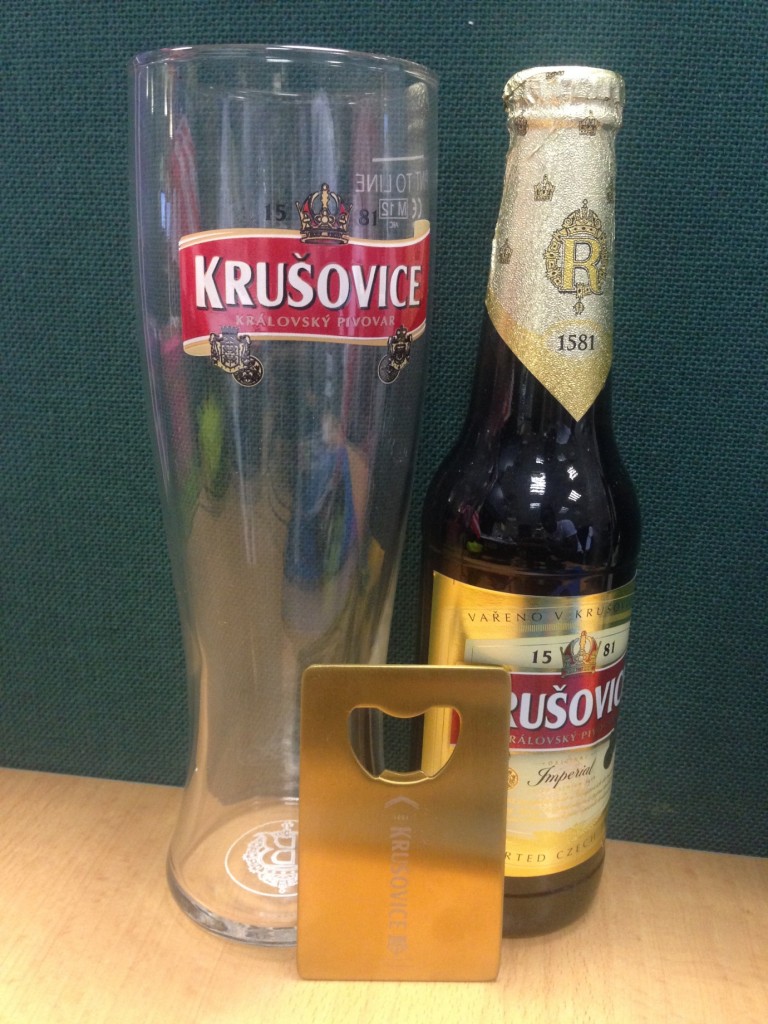 The brand of beer in question is called Krusovice. This beverage is not only a home-grown Czech brand, but also one of the oldest traditional beer brands in the country's history.
Krusovice is also the only beer in Czech with an actual royal heritage, owned by the Czech royal family for over 100 years. Brewed in the heart of the famous brewing region, still being brewed in the same royal brewery and served in the Prague castle (brewed there since 1851).
Now there are two beers that Krusovice do; Imperial and Cerne. The Imperial is standard tasting beer, with a crisp, in-depth flavour to it. It's also 5% vol, so you know it's good! I had to try this one twice, as my first got too warm before I got home (courtesy of Transport for London).
From attempt 1 I can immediately say to you that it needs to be enjoyed at a much cooler temperature, before it goes down the hatch. Recommendation is 4-6 degrees, so basically pop it in the fridge for a while. The Cerne was an interesting one. There's a mildly sweet caramel taste added to the flavour, giving it a very unique taste for a dark lager. Awarded best lager beer of 2009 and I can understand why. Definitely chill this one as well, to get the full taste. The Cerne was a winner from my point of view, so much so I had a couple just to make sure I was right about this. In the end I was right and didn't need to try another one anyway. But always best to be sure, especially when it comes to beers right?
Anyway enough about my thoughts on the beers, we would really like to know your thoughts on them too.
We have a couple sets to give away to our readers to try out for themselves! Along with receiving the two versions of Krusovice, we are also giving you the cool looking bottle opener, along with an awesome Krusovice pint glass to drink from.
All you need to do is share this post via twitter adding @makeththeman or @welcome_anton with the #krusovice, for your chance to receive a pack of the beers to enjoy!