It's always nice to be surprised at work, especially when that surprise is some of The Refinery's Shave Oil. The Ladies and Gentlemen down at The Refinery have carefully conducted a range of products to enhance and protect the skin. Having such a vast range I thought the least I could do was to put the Refinery Shave Oil to the test.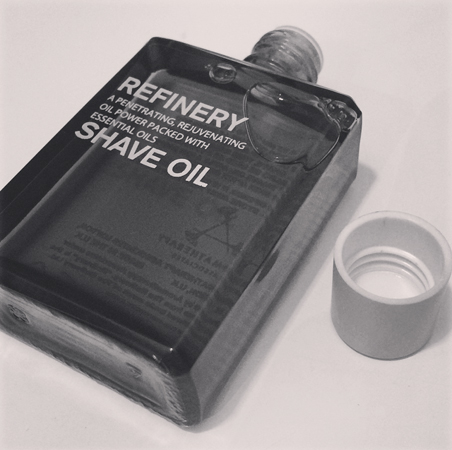 There's something about the bottle that has a lovely character to it, I don't know if it is because it's small and dainty and can fit in the palm of your hand but also has a wonderful reassuring look of a premium, yet affordable oil that has a factor of reliability to it.
Now I feel I need to point this out, as I always have issues when shaving as to what to apply afterwards to keep my razor burns at bay. I have sensitive skin, that's right I said it, I'm one of those who have to use particular balms that are very natural and help to sooth my skin. I think it's great that this oil can be applied at the start of the process with warm water and once you're done the remaining residue (although I add more as I love the scent) can act as an aftershave healer, rebalancing the skin that's damaged against the razor and helps reduce the skin sensitivity. So no more red cheeks that always flare up.
Now I mentioned the smell is irresistible and it is, but we'll get to that later on. The oil itself contains an array of essential oils that can only be good for the skin and hair follicles around it, everything from Rosehip, Borage and Jojoba oil- and I know how you gentleman love Jojoba! This careful, but perfect mix helps keep the skin from drying out as well as penetrating the skin with the vitamins and antioxidants within in it.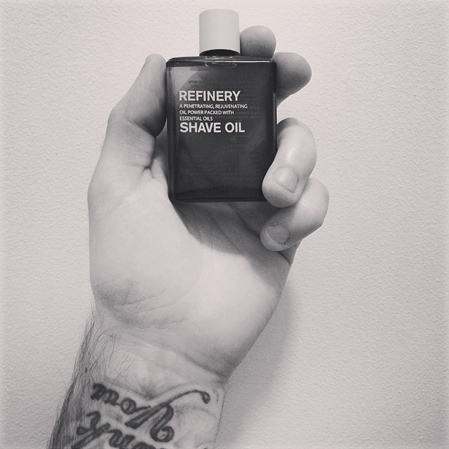 I highly recommend a deep hot towel rest first on your face, before applying this marvellous oil to get the maximum comfort and freshening shave out of it.
For me, I found the smell wonderful, perhaps the best scent yet. I love rich earthy oils and this one offers it. Giving you a powerful slap of a pine branch across the face, then you get hints of oaky moss, definitely a hit with my lady that's for sure. There's something about the scent that will linger for right amount of time and doesn't dissipate too quickly which is nice. A wonderful compact multipurpose which must be said that it is ideal for traveling at 30ml and only £27 this bottle will see me through the Christmas parties for sure!
If you're looking for a marvellous oil to see you through Movember or it's bigger brother Decembeard then head over to The Refinery and check out the rest of the range!
#therefinery