Do you love cereal? I do, all kinds of cereal to be honest. I really like making a cereal mega mix where I mix about 3 different types together then add some fruit (maybe even some nuts) and fill the bowl with milk.  YUMMY!  However, even with this love for cereal I heard about the opening of the Cereal Killer Cafe on Brick Lane, Shoreditch and thought it was a rather odd idea.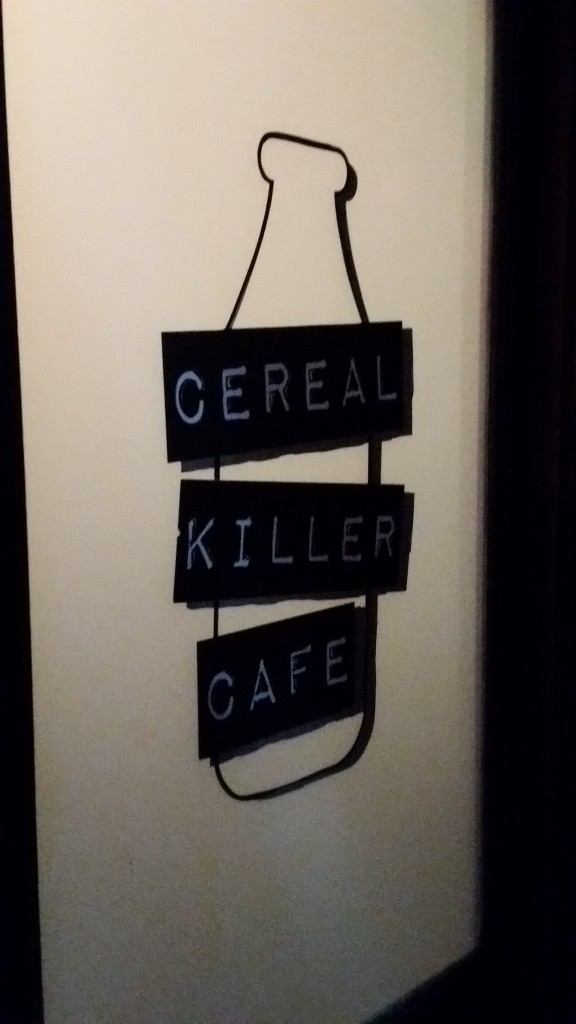 Walking past the cafe, it always had a large queue outside it but still I thought it was odd.  So last Saturday whilst we were walking past the cafe we noticed there was no queue.  Thinking we had timed it just right, we popped in.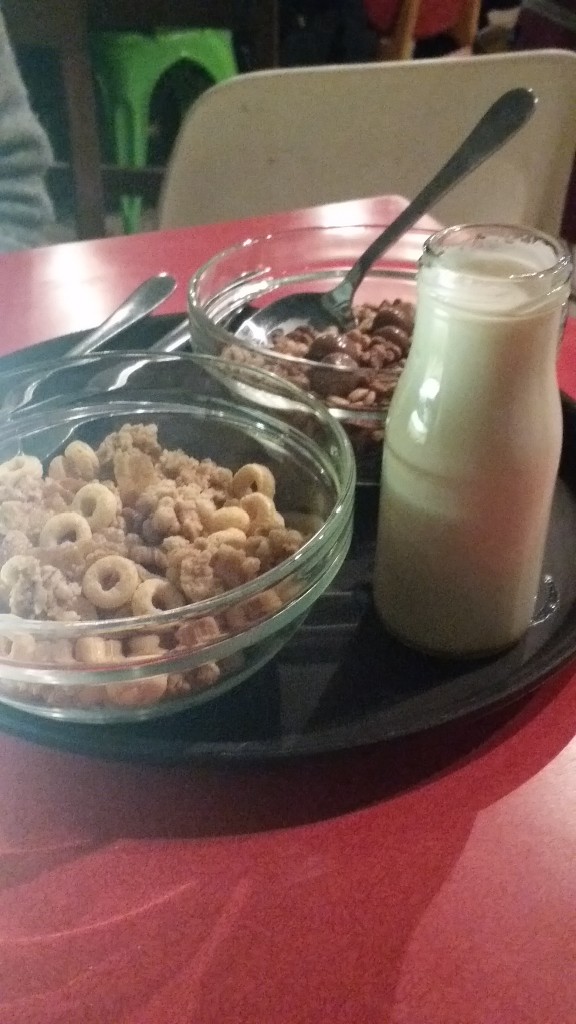 The walls are adorned with retro cereal boxes, that gets you in the mood for whats about to come.  A large menu with all sorts of options from 'cocktails' to pop tarts are available to the waiting customers.  Of course the cocktails are non-alcholic and are actually the cereal mega mix that I create at home.  I went for the Fuking Nuts cocktail, which was a heady mix of 3 nutty cereals and almond milk.  Delicious!!!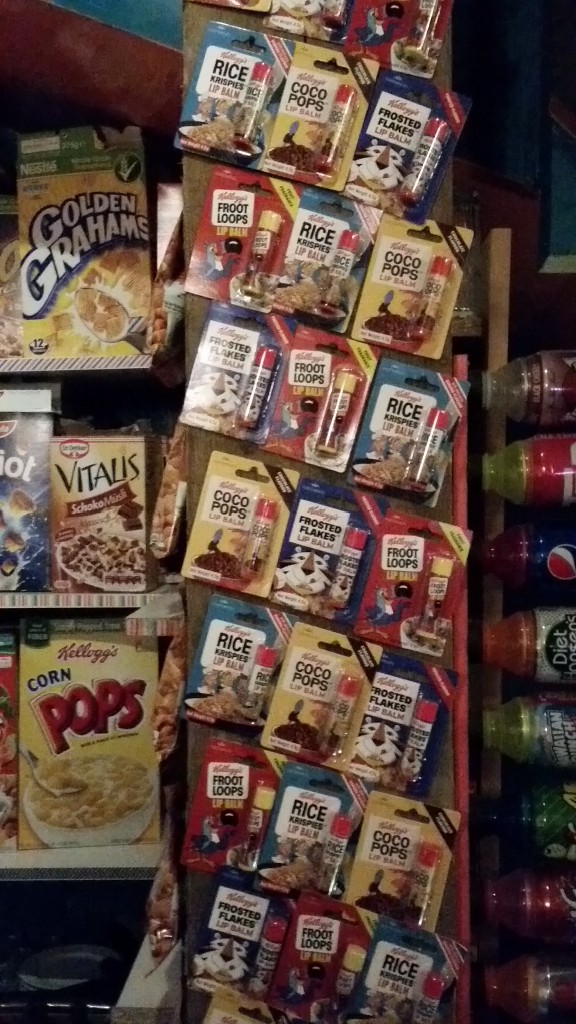 After finishing off the bowl of sugar, sorry cereal, I took great joy in looking at all the retro memorabilia and went a bit snap happy on Instagram.  Really good fun, and I would recommend at least one visit to the cafe.  However, would I go back?  Probably not as its a bit of a one hit wonder, and at £3 – £4 for a bowl of cereal im not convinced its value for money.