Today I talk about Woodford Reserve who graciously invited me to the South Place Hotel, for a quick master class session into the full flavours of this awesome bourbon.
For me personally Woodford goes up there as one of my favourite bourbons. Mainly because of its immense flavours, plus the fact that it's hand crafted!  The atmosphere in the South Place Hotel epitomizes an evening chill in a New York bar.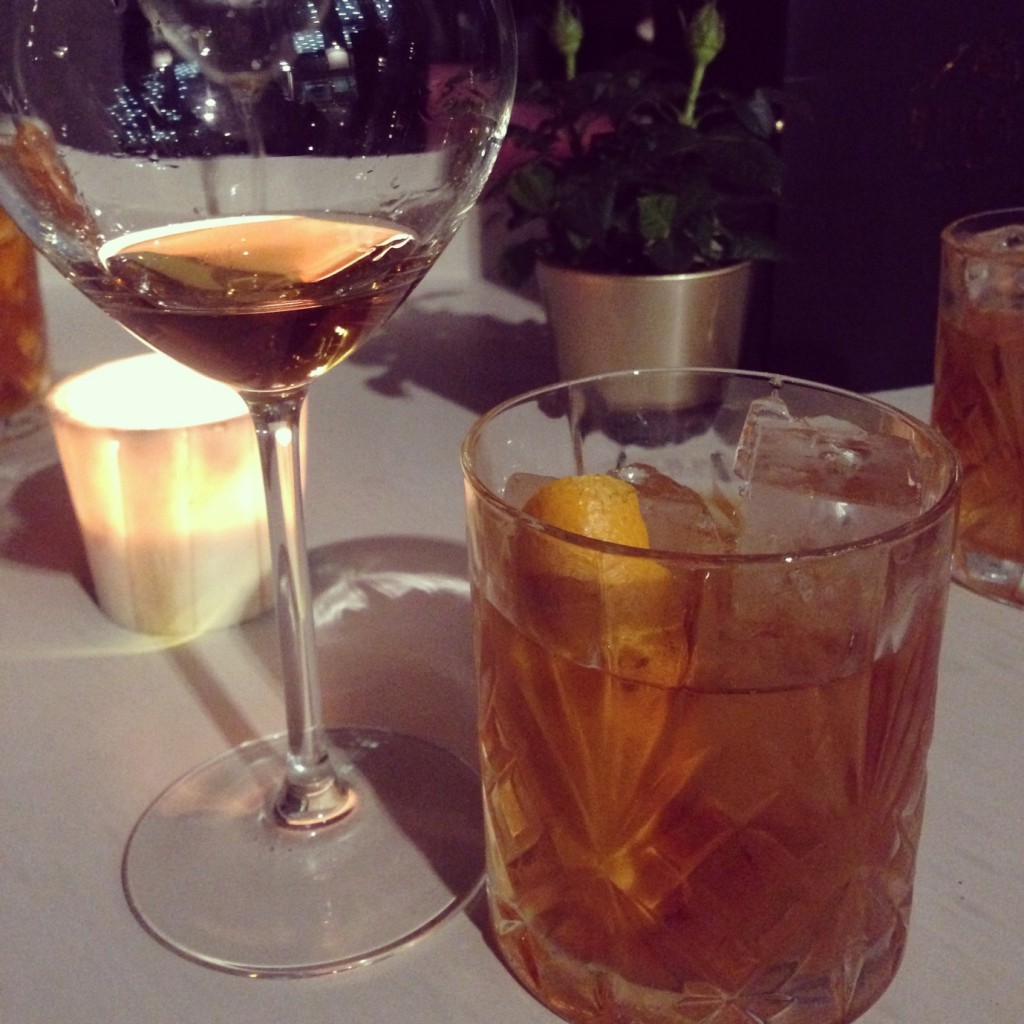 First cocktail of the night was naturally an old fashioned which Woodford Reserve pairs with perfectly. The second was just Woodford alone, for us to all smell and taste all the flavours it holds. Although a Kentucky original, Woodford is very popular in places like New York and even London!
Firstly: the bourbon which with one wave, you can smell the dried spiced fruity aroma with a hint of mint in the mix.
Taste wise: there were so many more tastes you pick up when you take the time to savour it. I could taste a citrus and cinnamon blend initially, and then along comes the warm, creamy smooth finish!
In the end of the evening, we were left the challenge to make our own twist to the old fashioned.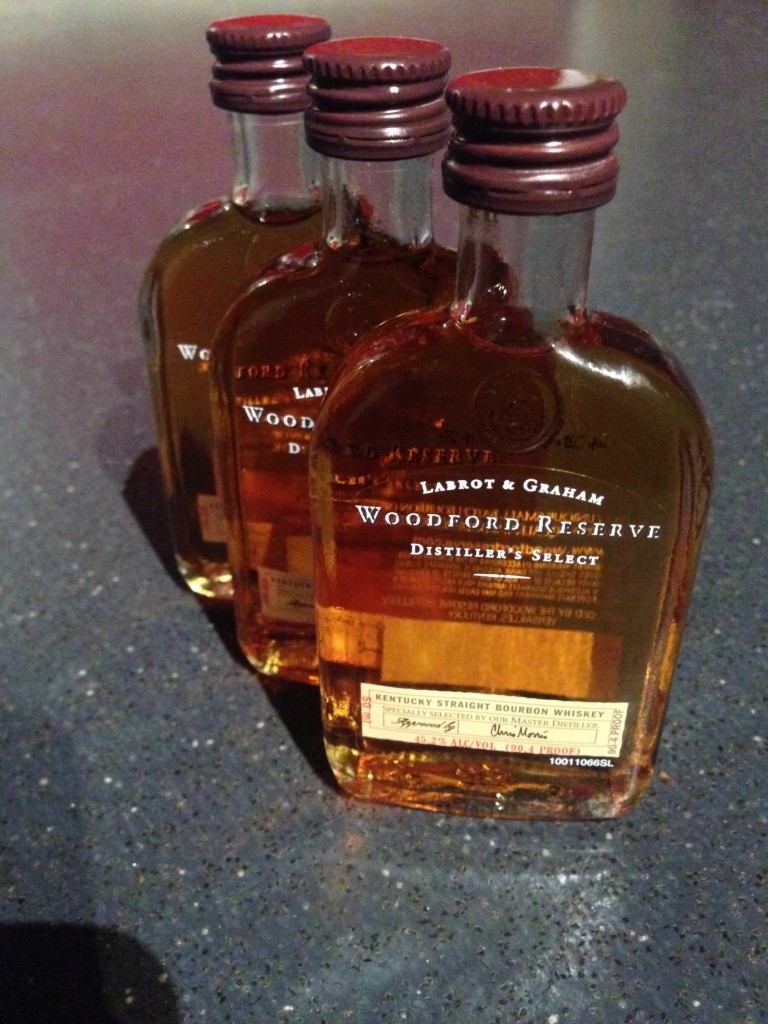 Equipped with some bottles of Woodford to begin the creation!  My recipe mix for my creation was:
– A double serving of Woodford Reserve
– Angostura/Campari bitter
– Brown sugar
– My special old fashioned glass (bought from NYC!)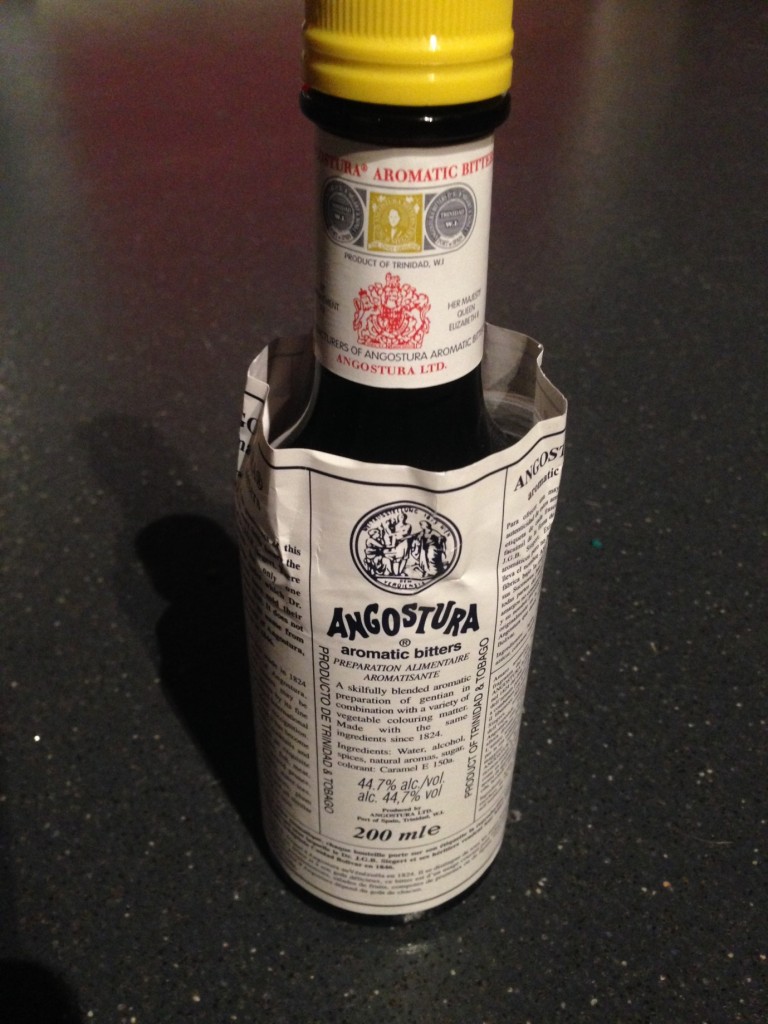 My version of the old fashioned I wanted to be as red as possible, without knocking out the flavour of the bourbon. This is where my bitter plays its part….
Lots of blending, plus a good serving of the bitters gave me the old fashioned I hoped for.
And the final result i have named the OLD FASHIONED HENRY.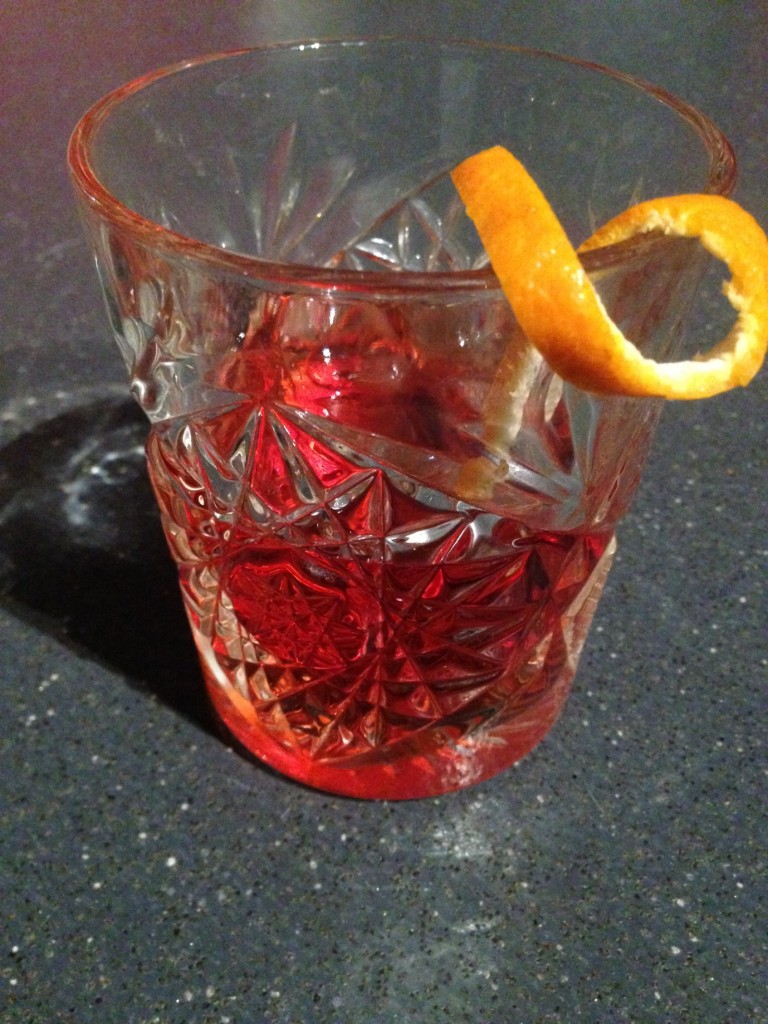 Enjoy!
Anton.