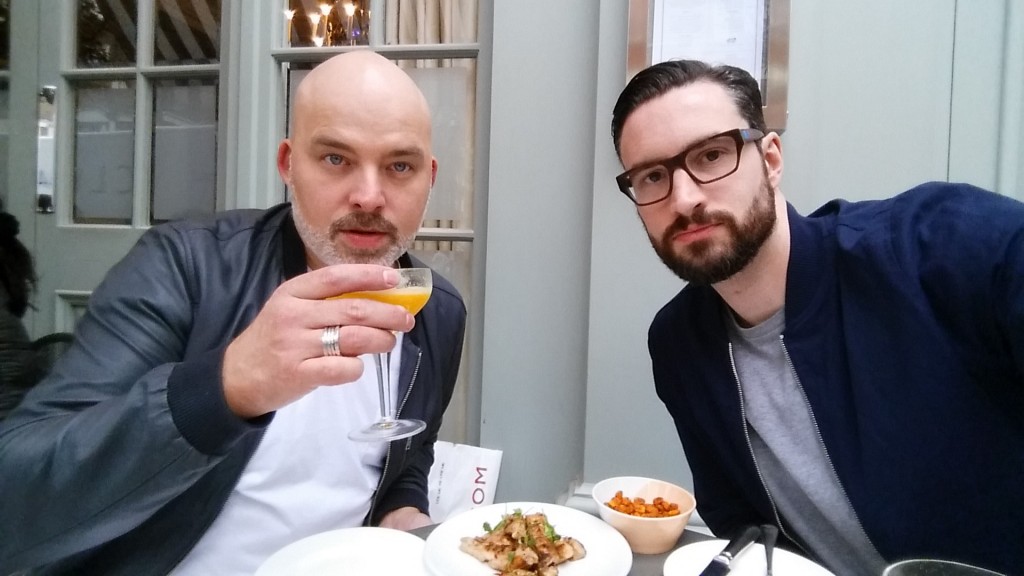 On a lovely Spring evening my friend Greg and I headed to The Charlotte Street Hotel in London for some cheeky cocktails.  As a massive fan of cocktails I am always keen to try out various different bars and cocktail mixologists, and this place certainly didn't disappoint.   The hotel has a lovely little terrace on Charlotte Street, so we took a seat, watched the world go by and got stuck into the menu.  Whilst Greg is a fan of the Porn Star Martini, which he tried and stated that it was one of the best in London, I plumped for a range of different drinks.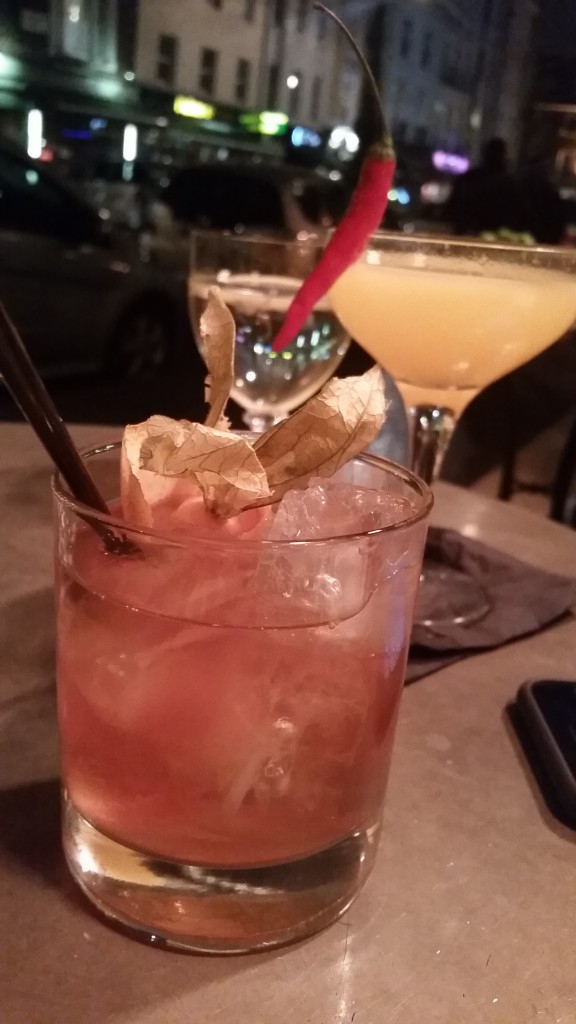 The above cocktails are a twisted Old Fashioned, and an Orange Chilli Martini.  Both excellent but the Martini was a stand out of delicate flavours and very well balanced. Just a word of warning, don't eat the chilli like I did, it was very HOT HOT HOT.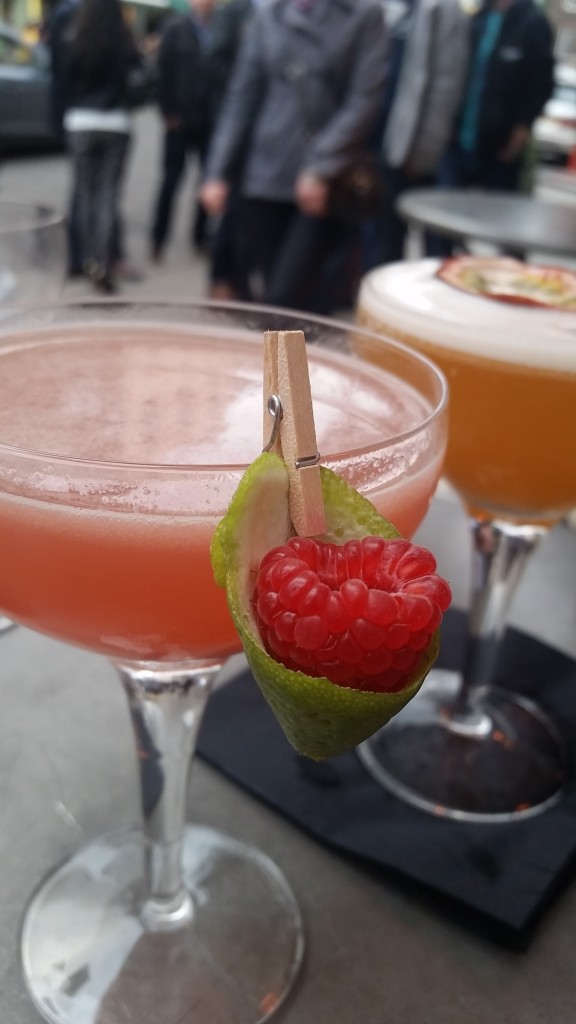 I then tried a vodka based martini infused with raspberry and pears.  Delicious, and I just loved the Instagram picture ready little raspberry holder.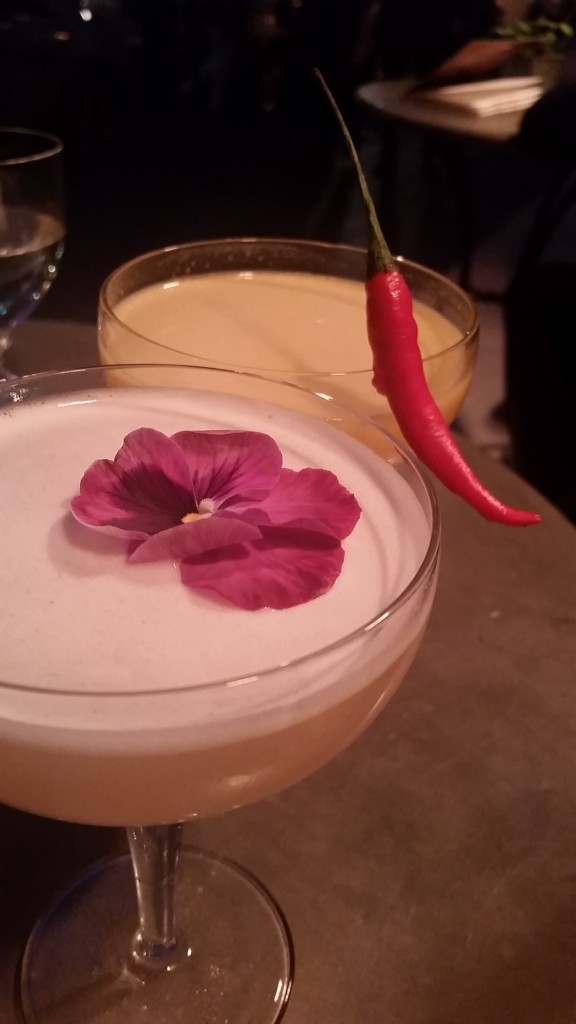 To finish off I tried another martini with an edable flower on top.  Lovely to have a pettle alongside your sips. As we were now getting a little peckish we got stuck into the sharing food menu.  My all star favorites from this had to be the Scotch Egg and the Jenga sized chunky chips. YUM!