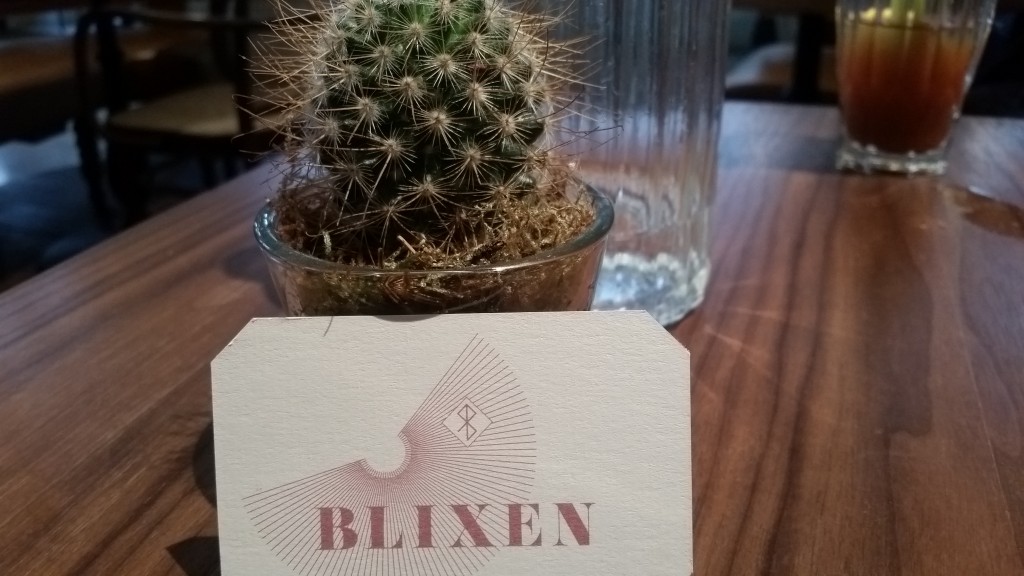 Always on the look out for new restaurants to try in London, I heard about Blixen in Spitafields.  This gorgeous looking restaurant takes on some of the rustic charm of the historic market, and even has a beautiful garden area overlooking the hustle and bustle of it.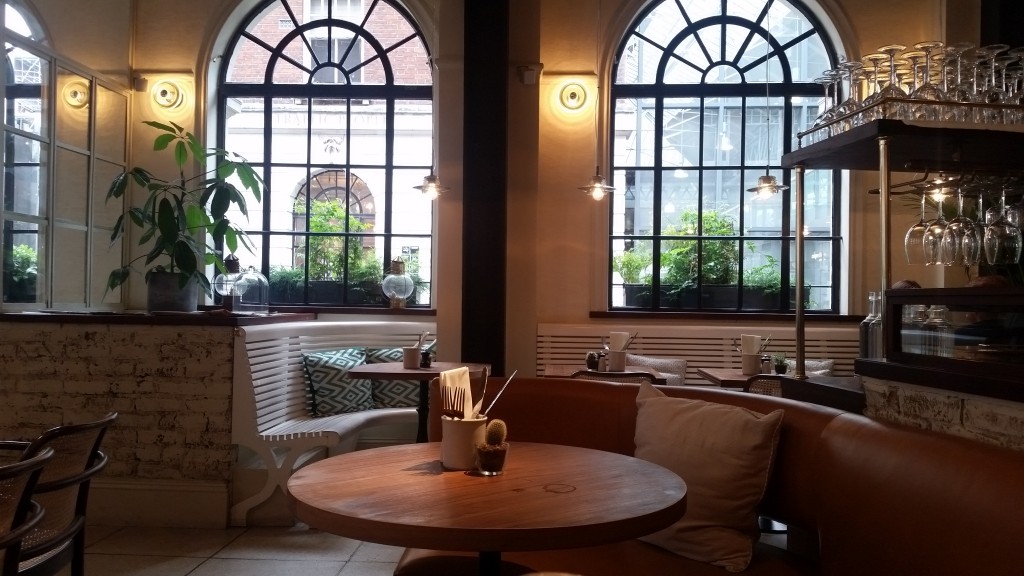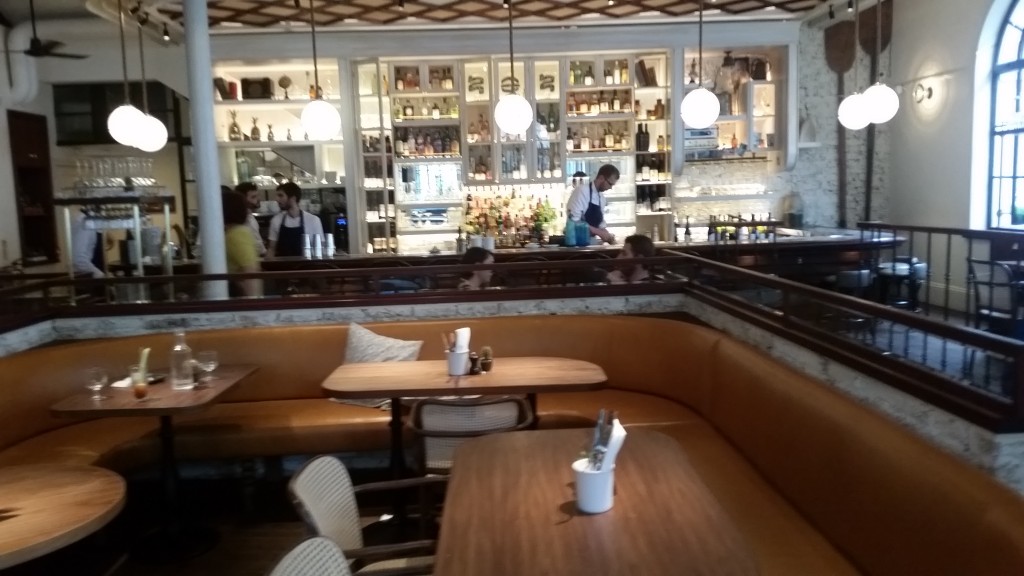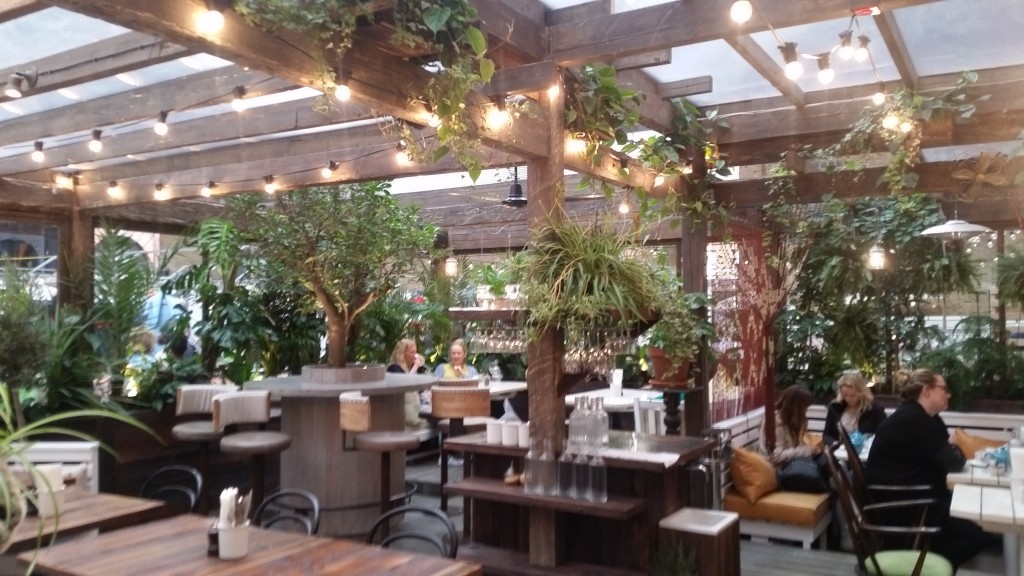 The menu is varied, and everything coming out of the open kitchen smelled and looked wonderful.  We prompted for fresh Squid, chorizo & chickpea stew, which came with a side of brown toast, then Seabass & citrus ceviche , avocado, chillies, and red onion.  What a way to start your meal, yum!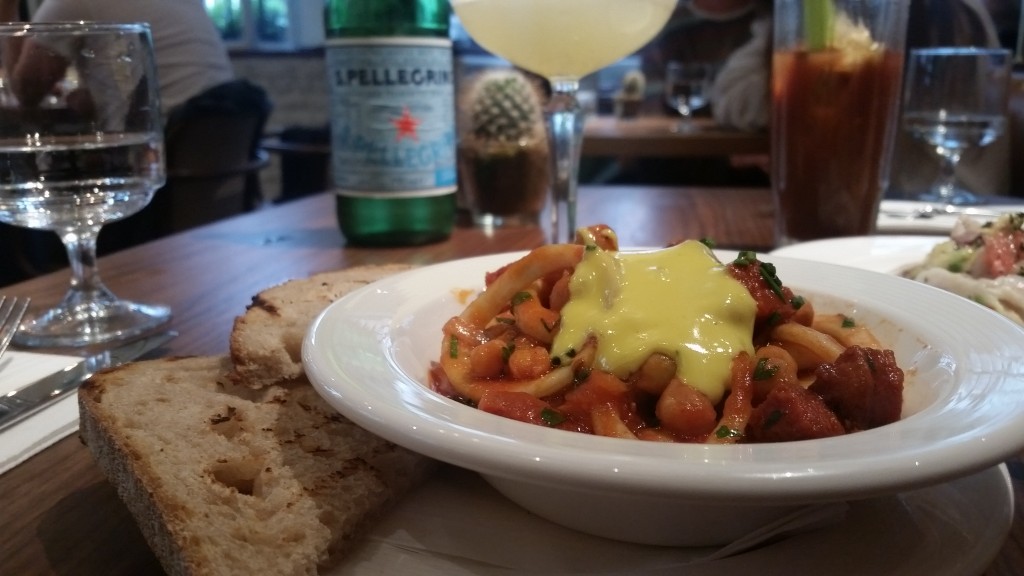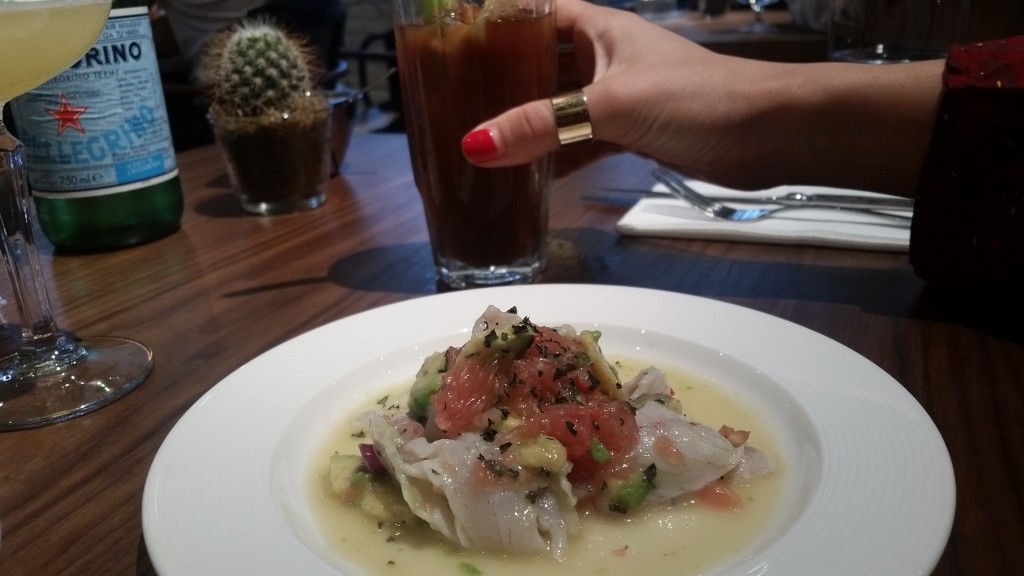 Next up was the main meals. I had slow cooked lamb shoulder, farro, eggplant, peas & rocket, pistachio pesto whilst she had sea bream, white beans, broccolini & hazelnuts.  Of course we had to order a cheesy side of mash as well.  The meal portions were plentiful, rich and terribly moreish.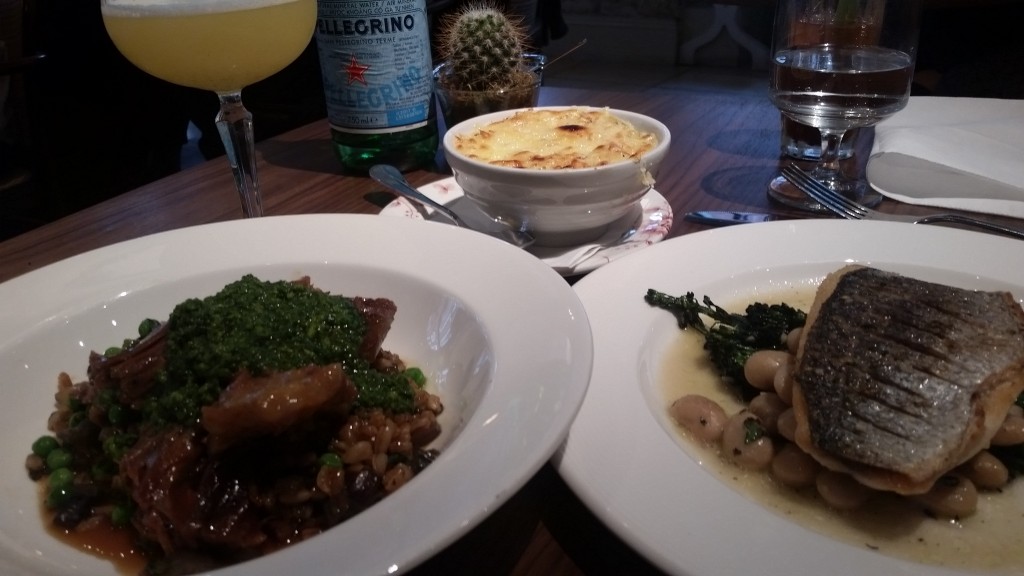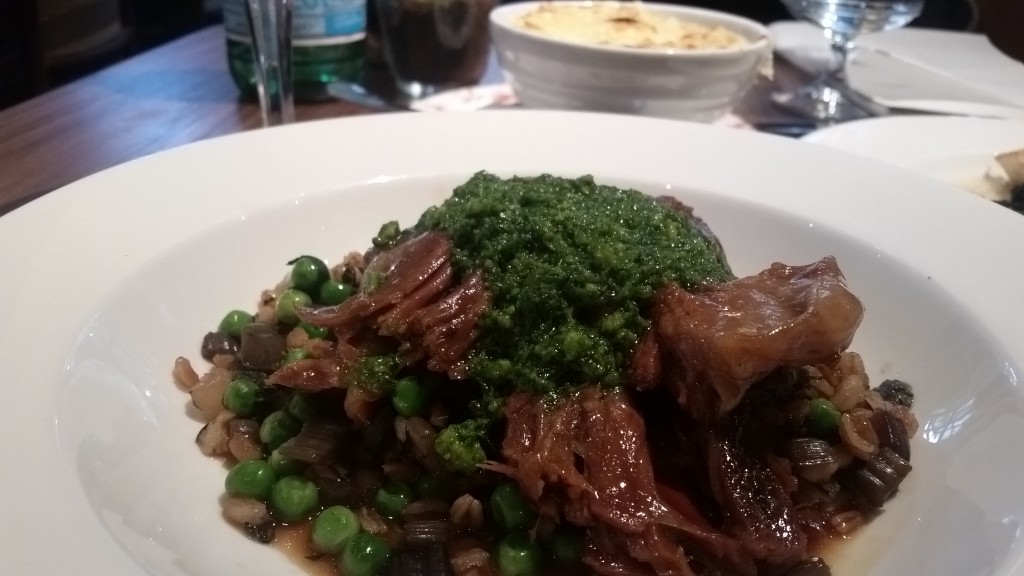 To finish I always save time for dessert, and I am so glad I did.  First up was Warm banana & caramel pudding, with coconut sorbet.  The menu warns you it'll take 15mins to make, and boy is it worth it. Warm banana with caramel and refreshing coconut, sooooooooooooooo good!  We also ordered Clementine & chocolate rum crémeux with hazelnut ice cream. My gosh, such a chocolate dream youll want to order another.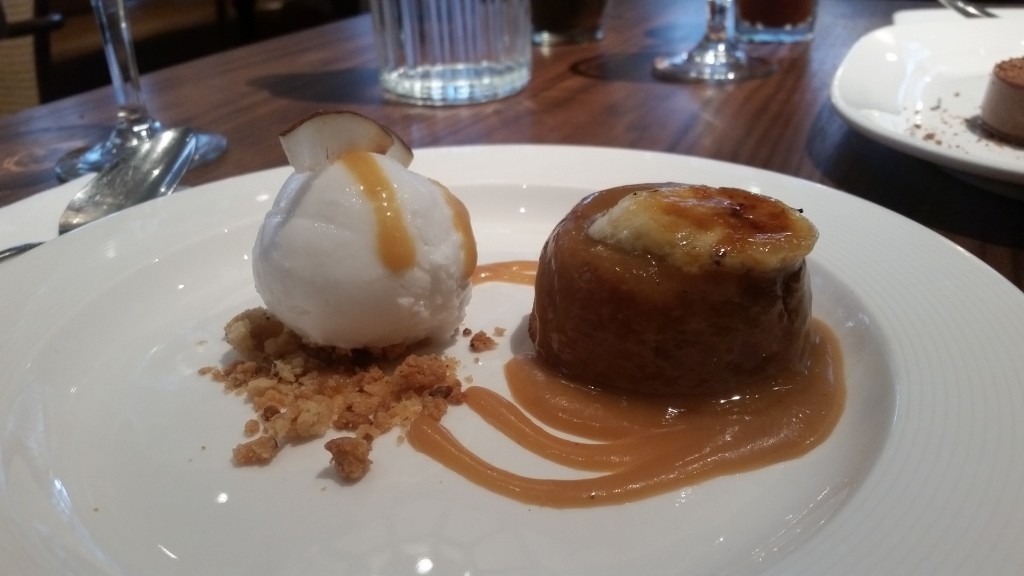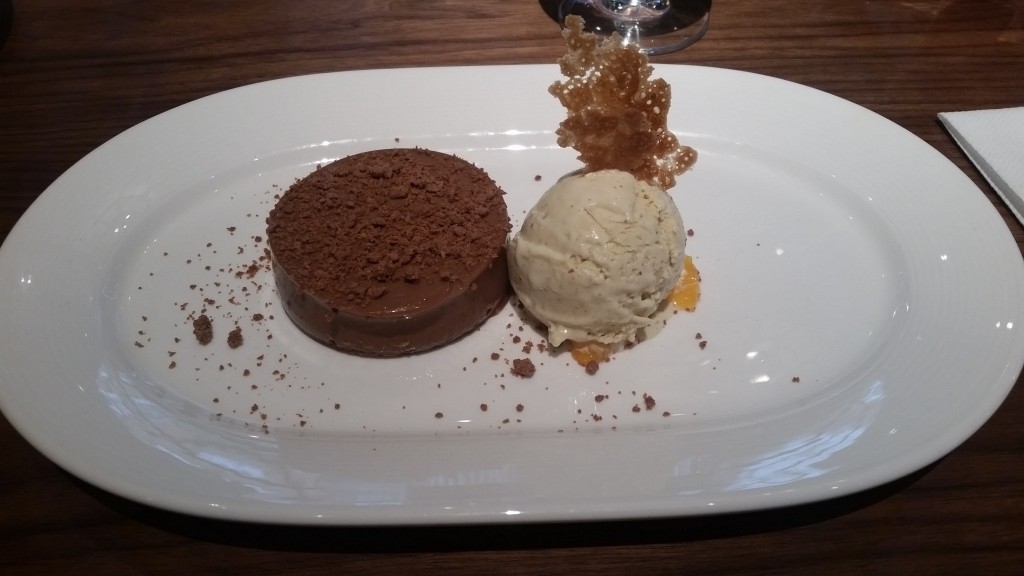 If you want to check out the full Blixen menu then check it out, but dont spend too long just make a reservation and tuck into some fresh, well crafted food in the centre of Shoreditch now.