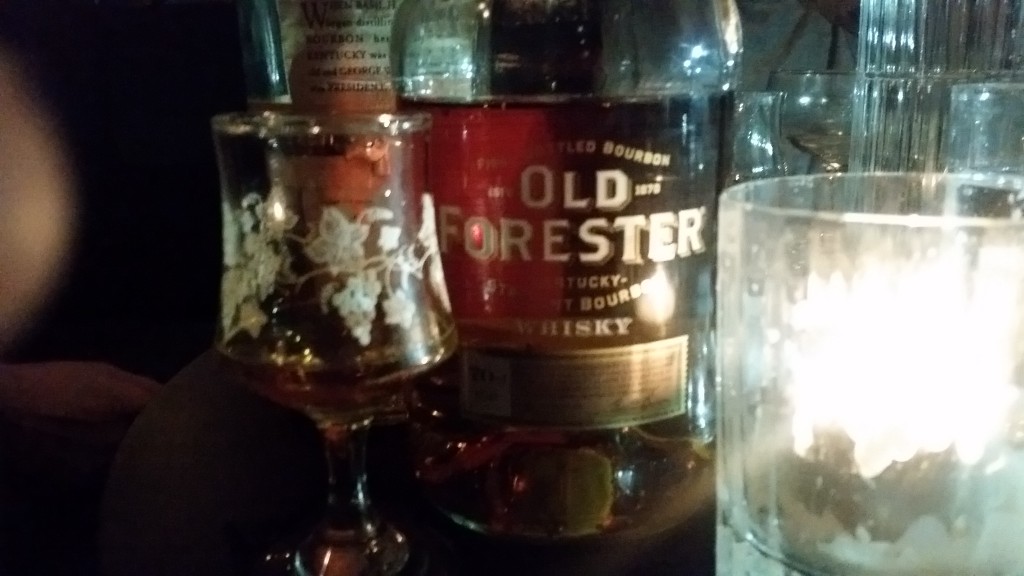 Uncovering a hidden bar in London is always a charm, so when I was introduced to Sovereign Loss in Brixton to try out new USA Kentucky Bourbon Old Forester I was delighted.  The bar is hidden away above a pub on Brixton Road and has one of the best late licences Ive experienced for some time.  As we settled down to learn about the new drink to hit the UK shores we sipped on the fine whisky, and what a joy it was.  At the end of the evening I was set the task to create my very own Old Forester cocktail, so made it I did.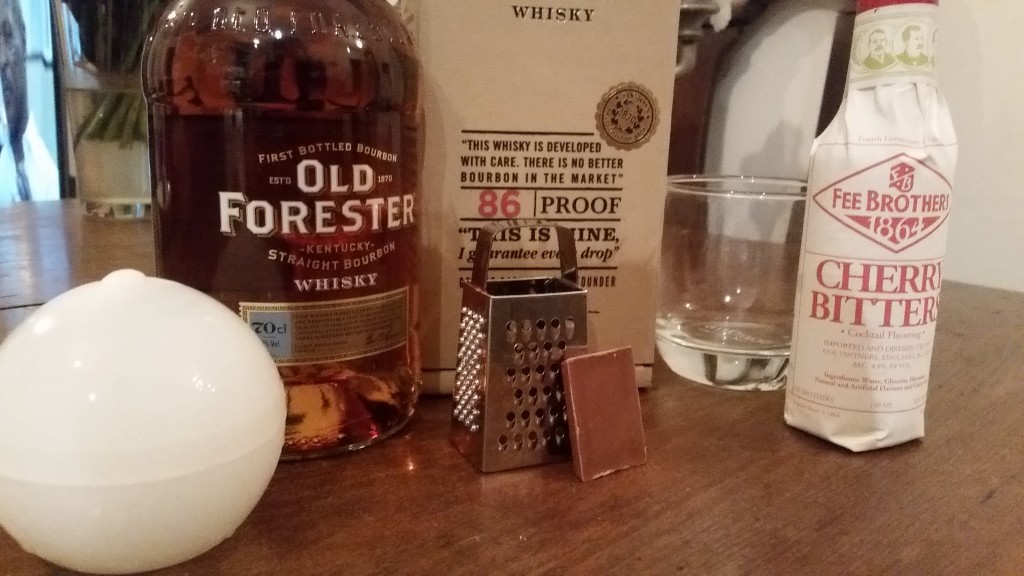 First of all I gathered my ingredients which include:
Bottle of Old Forester
Cherry Bitters
Mini chocolate slab and grater
Ice globe
Good glasswear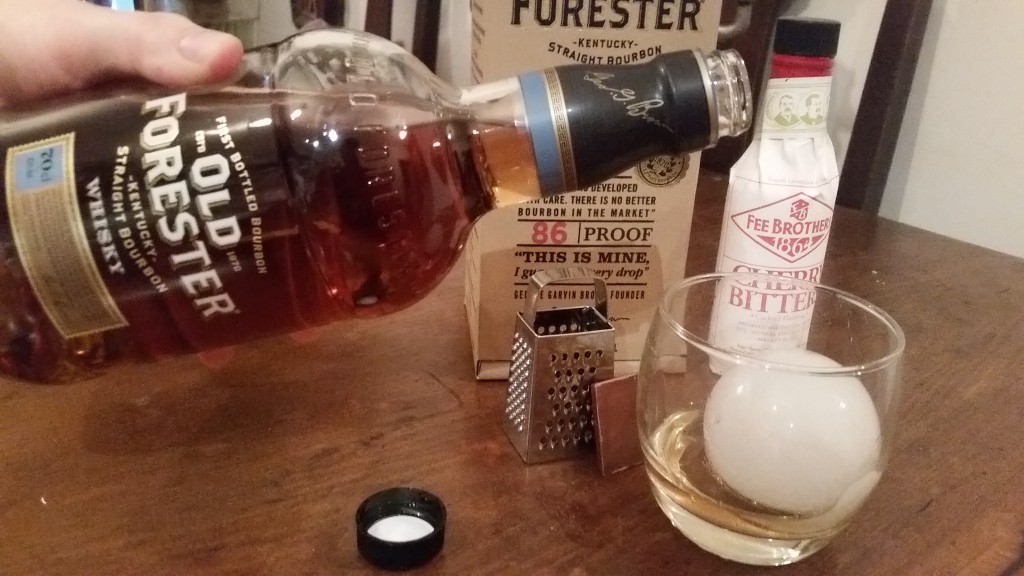 I poured a good double and a cheeky little bit extra into the glass over the ice (globe) cube.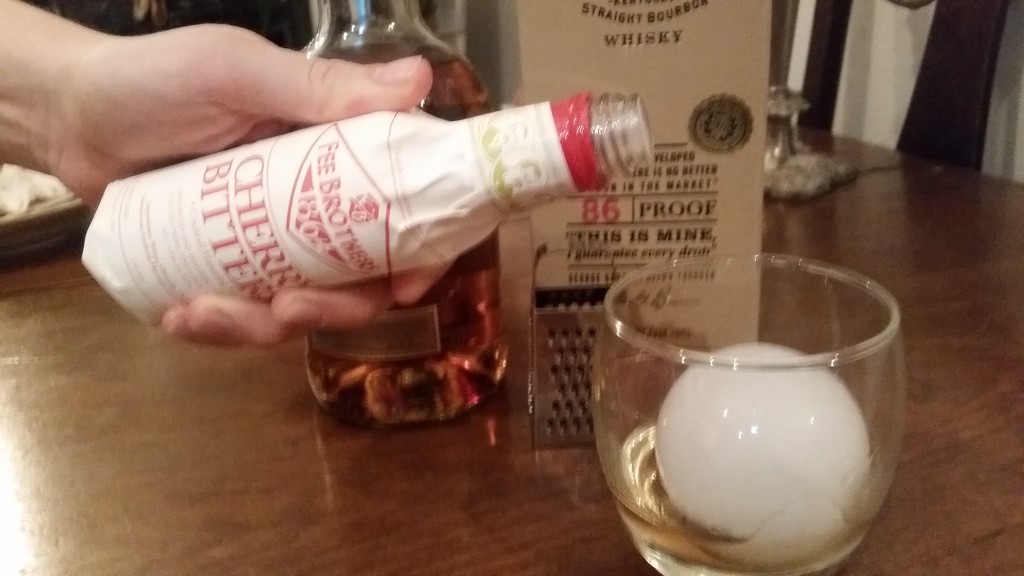 Then I added a couple of dashes of Cherry Bitters.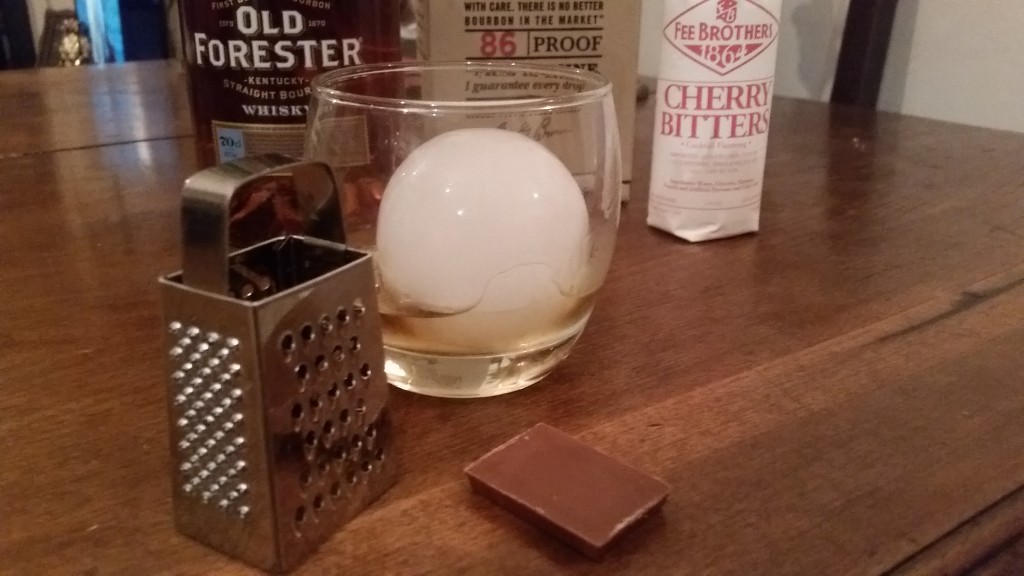 Next up was adding a touch of chocolate (if you had chocolate bitters this would be even better).  I  grated some chocolate into the glass and stirred until desolved.  Then I grated some more for decoration onto the top of the ice globe.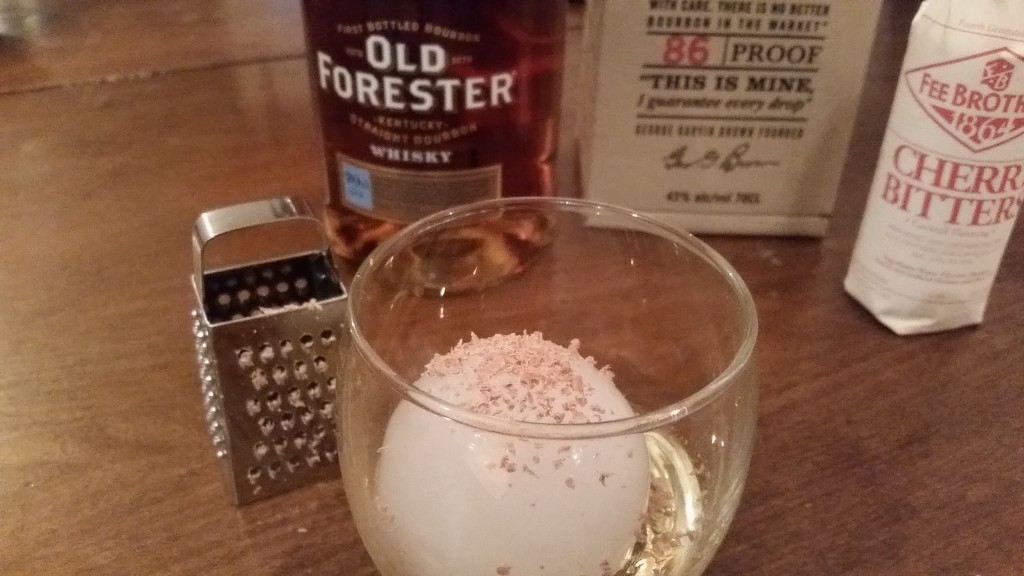 The taste is undoutably one of a strong whisky bourbon (similar to an old fashioned) but due to the cherry bitters and chocolate it adds an element of surprise and festive Christmas spirit.  So I call my cocktail 'The Old Fashioned Stocking Filler'.