Finding the right summer pieces can be somewhat a chore, for the man with little time on his hands. And what you generally end up with, is sticking to those same shorts and shirts you've worn abroad for years.
In this day and age style changes fast, so holding on to the same wardrobe pieces are boring and not my style. Thankfully there's a match made in the holiday essentials, from the Jasper Conran collection at Debenhams.
Our next destination takes us to Bali, Indonesia, a place where the weather is incredible and the food is good enough to write a separate journal on. Beaches virtually surround the island, with each of them holding their own beauty.
I was absent of a few casual accessories needed to make the long walks and higher temperatures more bearable. The new Jasper collection ticked the boxes and ticked them well, with a mix of lighter shades and cool designs.
For the beach the brown tortoise shell shades are the ones to go for, a style that has lasted for decades and still lives on today. Cost effective and still on trend, so you can't go wrong.
For the cool strolls along the beach, why not treat yourself to the navy polka dot print shirt, another piece from the Jasper Conran collection. You're probably thinking the darker colour is not the one for the heat, but the fabric is light enough to allow the breeze to hit you, whilst adding a smarter look to your outfit. Try wearing this in the day with navy or stone colour shorts.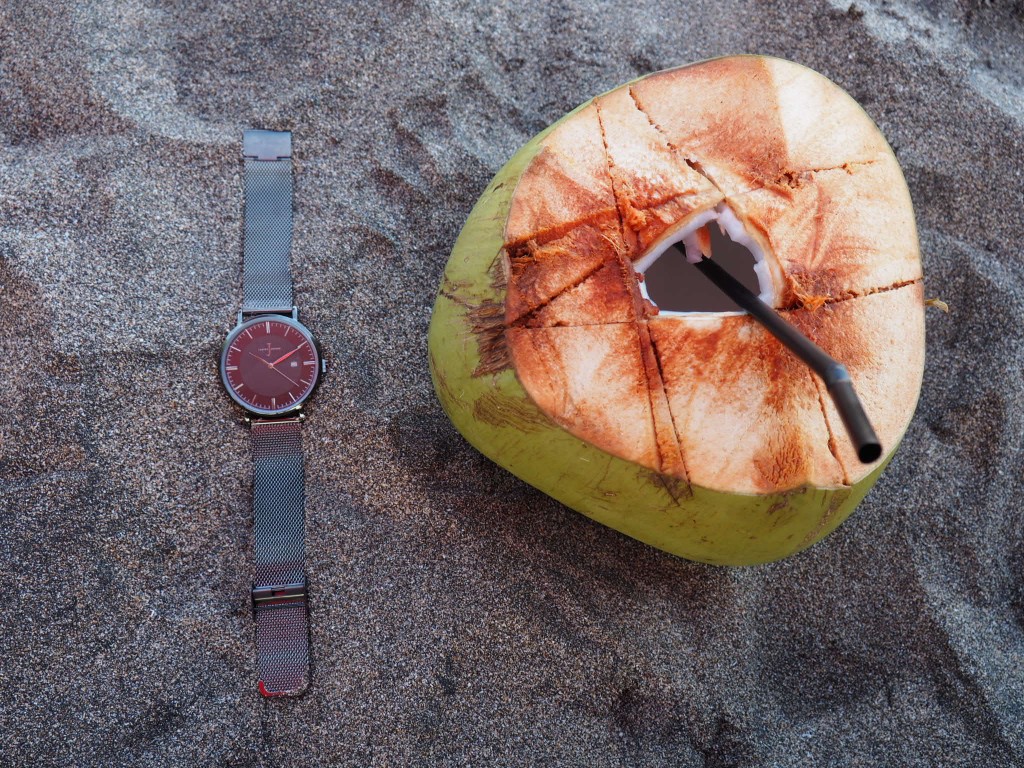 Accessories always Maketh the man and with that in mind, a holiday watch is a must. Why not break away from the leather straps and go for this mesh sliding clasp watch by Jasper Conran. This piece brings a less formal look to your outfits, but still look smart enough anytime of the day.
There are several more pieces you can get in the new collection, so why not check out the range for yourself at Debenhams.