And so my second volume of the bar diaries begins, with some new and exciting things to take you all through. As you know this is all about my revival of my romance for London, through the exploration of all her coolest bars.
This edition of the diaries takes me to a super cool, cocktail bar in Hoxton known as the White Lyan.

The first bar from Ryan Chetiyawardana (aka Mr Lyan), White Lyan was launched in Hoxton in 2013 and has since gone on to win numerous awards, including World's Best New International Bar in 2014 at Tales of the Cocktail. It was included in the World's 50 Best Bars list in 2014 and 2015, and named the number one place to drink in London by Time Out in 2015.
Yes there are a few bars in Hoxton already we know, but there is none quite like the White Lyan by a country mile! There's a few things that make them stand out from the other bars, one being the fact that the drinks menu is all in house-only.

Initially your perception would probably be that house-only means the taste will be poor, but you couldn't be more wrong. The clever clogs behind the bar have created some of the most unique and moreish cocktails you will find in London, including a range of great tasting wines and Tequila (the Tequila went down a treat especially!). But among their range stands a very interesting creation known locally as their signature cocktail; Tennessee Nitro Martini.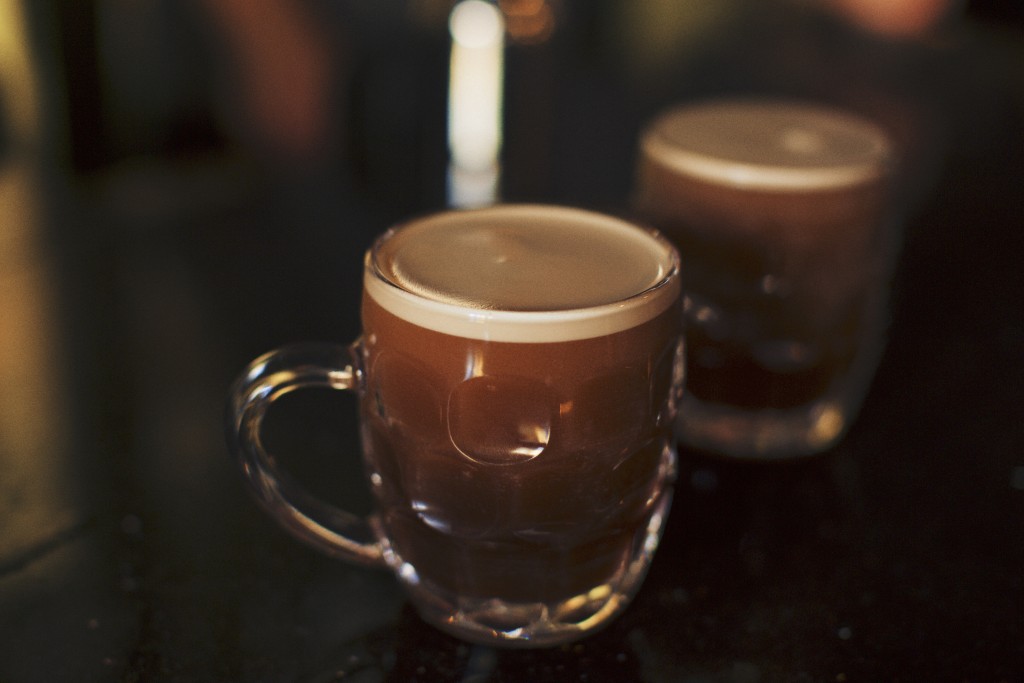 On this occasion the original Tennessee whiskey; Jack Daniels No'7 have teamed up to create this epic cocktail, combining Mr Lyan's cola syrup and Sandows cold brew coffee. Add in the fact its poured from a tap using nitrogen gas, you're then left with a one of a kind cocktail, with a soft effervescent texture and the creamiest head.
The formula which makes the Tennessee Nitro Martini is as follows:
Mr Lyan Cola Syrup
Sandows Cold Brew Coffee
Jack Daniel's Old No.7
Poured from a tap using nitrogen gas
The words from Mr Lyan himself were; "We were very excited to partner with Jack Daniel's for our Nitro Martini and it is the first collaboration of its kind at White Lyan. Using the golden sweetness of Jack Daniel's Old No.7, we balanced this with our spicy cola and Sandows cold-brewed coffee. Pulling this through a nitrous system produces a silkier texture and gives the ideal dilution, balance and flavour with a perfect creamy texture."
Like I said the man and the team who follow the creative experimentation that drives their awesome cocktails, are nothing but sheer and utter geniuses. It was an absolute joy to experience such a cool cocktail bar, in a part of London that I rarely visit.
I urge you to experience it for yourself because for me personally, this was a bar worth heading to.