Most people, especially me, are scared of the word vegetarian. It's because of the two answers most meat eaters will probably say. I can't get the right amount of protein and there's no flavour that can compare. As my other half is a vegetarian I decided to take the plunge.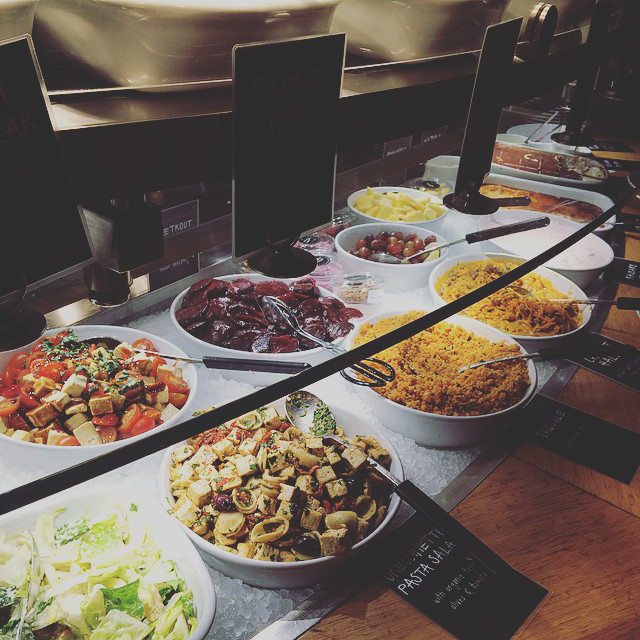 And what better place to try it than at Tibits, just as it launches it's Spring menu. A lovely laid back restaurant tucked away on Heddon Street, just off the busy road of Regent Street. On the way to our seats after being greeted, I was taken past a stunning array of food. That's right, the best kind of food is where you can stack your plate to how you like it. Not to sound spoiled, but there were up to 40 different kinds of vegetarian dishes and it's important I point out that there were both hot and cold dishes.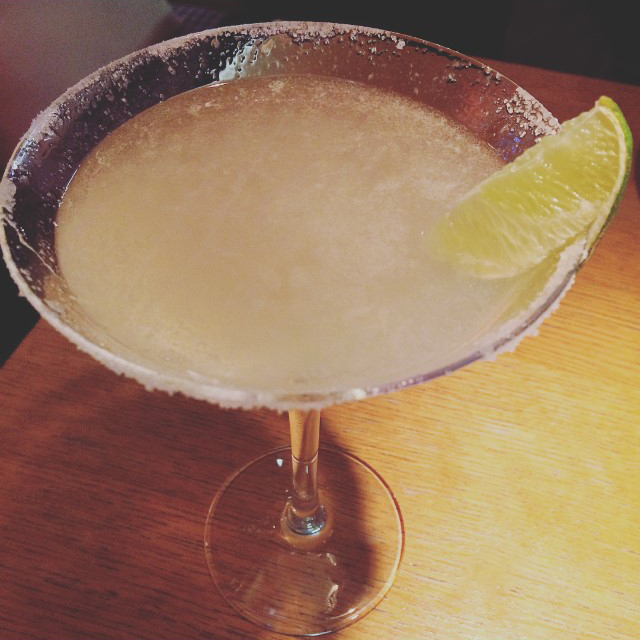 Using a different method of stacking your plate with what you want and how much you want, it was then weighed at the bar to determine how much you paid. There were also a vast choice of cocktails, beers, wines and soft drinks. I went straight into carving my dish and didn't hold back!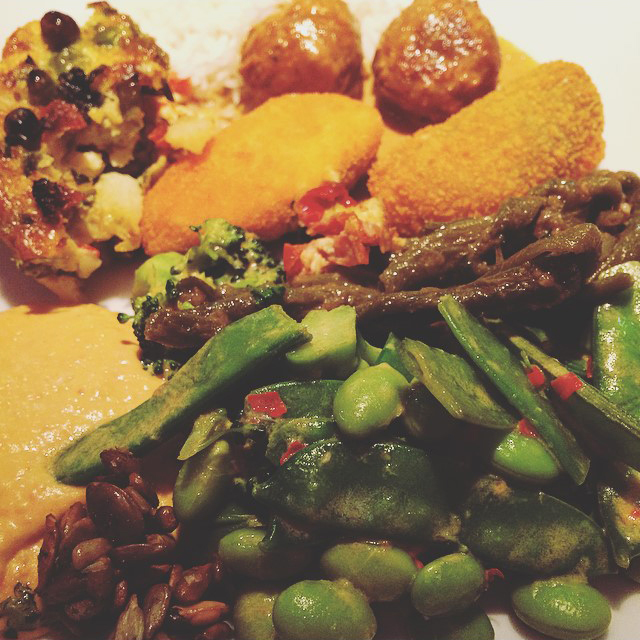 It went something like this:
Teriyaki seed mix clusters
Red pepper Hummus made with chickpeas & sesame seeds
Power greens, a mix of broccoli sugar peas & edamame with chilli fruit dressing
Dried bean salad with walnut and coriander dressing
Spanish spring tortilla
Sweet-chili sauce with organic peperoncini (medium spicy)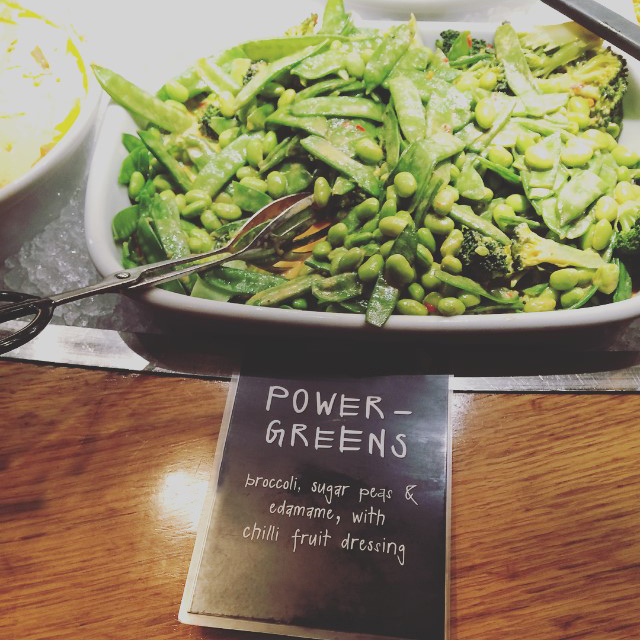 I've never eaten anything with so much flavour, including my own cooking was put to shame. The flavours of earthy and rich tones mixed with a well suited combination of textures and crunches which were pleasant to the taste. I have to say I made quick work of this and left nothing to chance on my plate.With this I tried a 1936 bière, brewed from Switzerland which seemed to compliment the meal.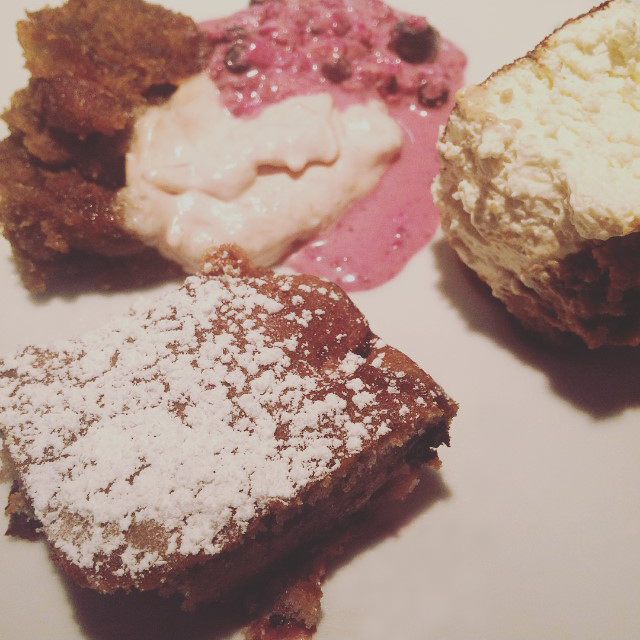 Feeling more adventurous for the dessert I decided to try:
Wild berry bake
Rhubarb cream with elderberries and strawberries
Sticky toffee pudding
Yogurt and mixed berries
Tirimisiu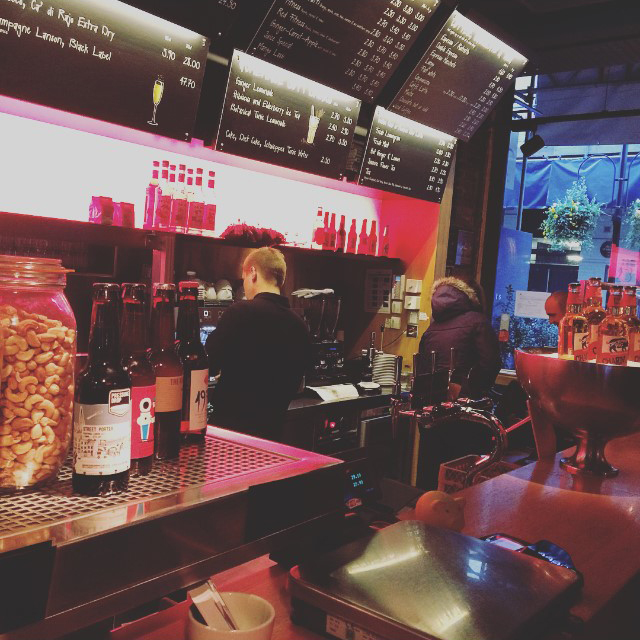 I definitely have a sweet tooth when it comes to desserts and since I have been doing fitness a lot lately I felt it was justified. That aside everything on this dish was amazing and I wanted to get a taster of it all! Everything was well balanced and not too strong, sweet wise. The Wild berry bake was decadent and yet light in after notes of berry. Along side this dish, I was guzzling down a fresh margarita, followed by a fruity tutti daiquiri. I'm glad it had the right choice of drinks to compliant the dishes put out as it made for an incredible atmosphere on a Friday evening, getting ready for the relaxing period of the weekend.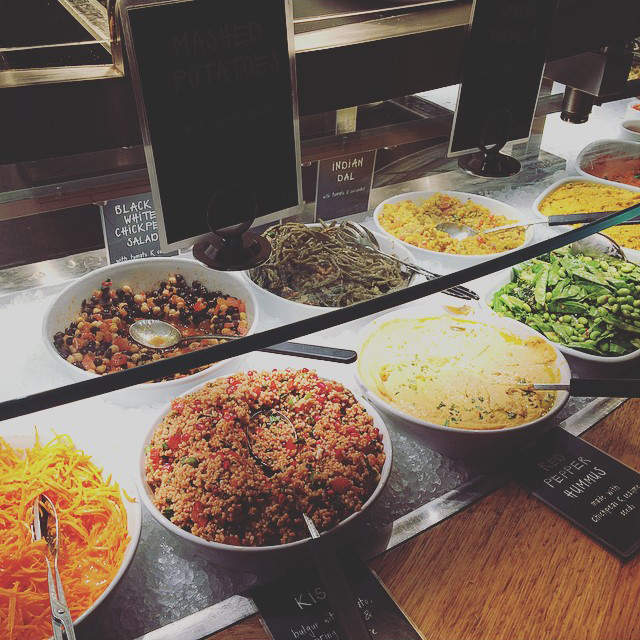 The main question; did Tibit's Spring menu successful sway me away from meat? Perhaps not, but I am definitely looking at eating less meat especially when there is this kind of impactful food out there that can give me the same buzz and test experiences as meat.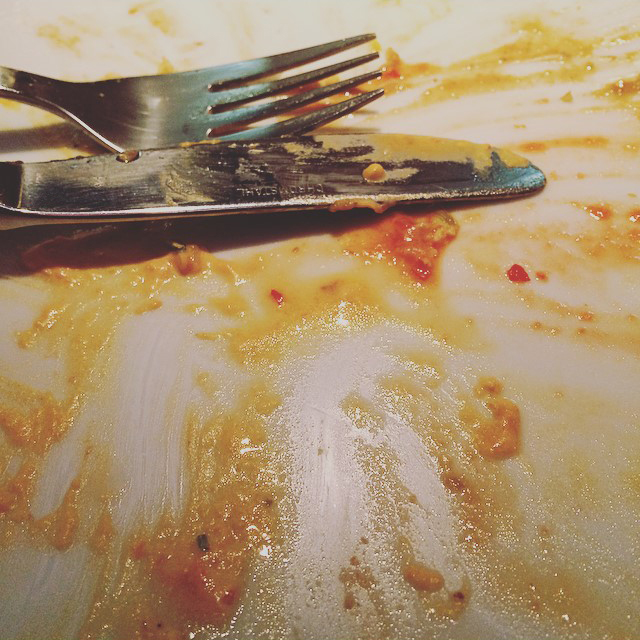 If you're looking to impress your other half or simply out for a food adventure, then I must insist booking into Tibits as you won't be disappointed.