Im a keen bean in the kitchen, but im certainly no master chef although I do like my kitchen tools and a expert knife set is a must have for everyone.   On the search for that perfect set, I came across Yaxell.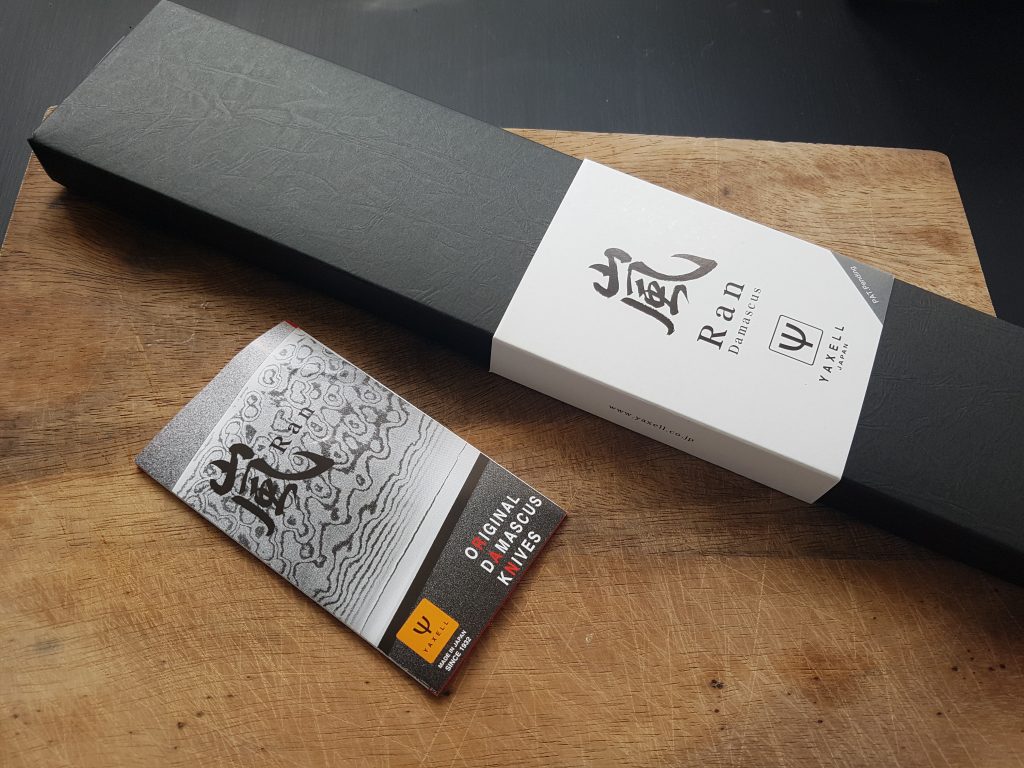 These Japanese knives are produced in Seki, Japan – formerly the traditional home for the manufacture of the finest Katano swords, for over 780 years. However, following a new law being passed in 1876 which prohibited the carrying of swords in public, these gifted craftsmen were forced to find a new outlet for their skills and many turned their hands to producing the finest domestic knives possible, this tradition carries on to this day and Seki remains in the forefront of worldwide knife manufacture.
I wanted to make sure that my first serious knife purchase was a good one, and a knife that I could use in a number of different scenarios in the kitchen.  At 25.5cm whilst this Yaxell Ran is a long knife is light, very sharp and incredible strong.  This makes it great for all types of jobs from cutting fish and meat to finely chopping vegetables and my favourite hot chilli's.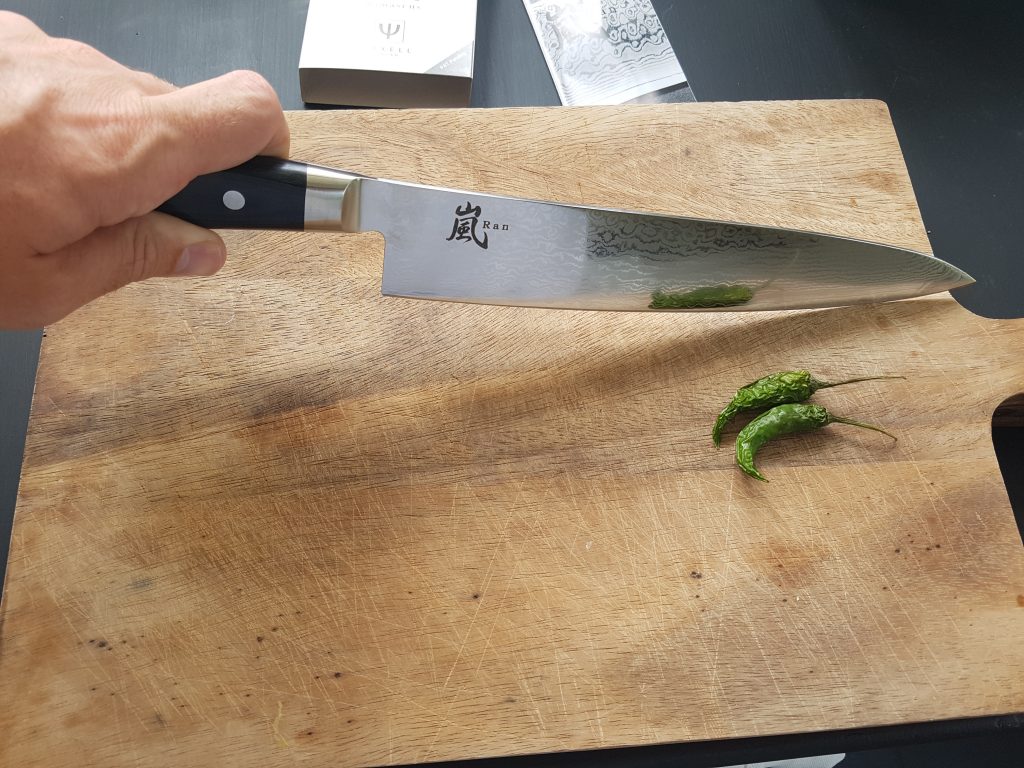 The knife is so strong because its made from 69 layers of Damascus steel.  The more layers, the better the knife and its strength.  This gives Ran knives their outstanding cutting performance and edge retention as well as the dramatic, attractive 'wood grain' pattern of layered steel on the blade which is unique to each knife.   It truly is a joy to look at, and use.