The last bank holiday for the year and finally a UK bank holiday, where the weather has decided to grace with a little sunshine (as opposed to the usual torrential downpour).
UK bank holidays are a time to stretch your legs just that day more before you head back to the 9-5 grind that rears its head on Tuesday. Longer nights out, short breaks and Family gatherings are just to name a few of the activities which will take place, so what better way to see the weekend, with a package of new beer to try out.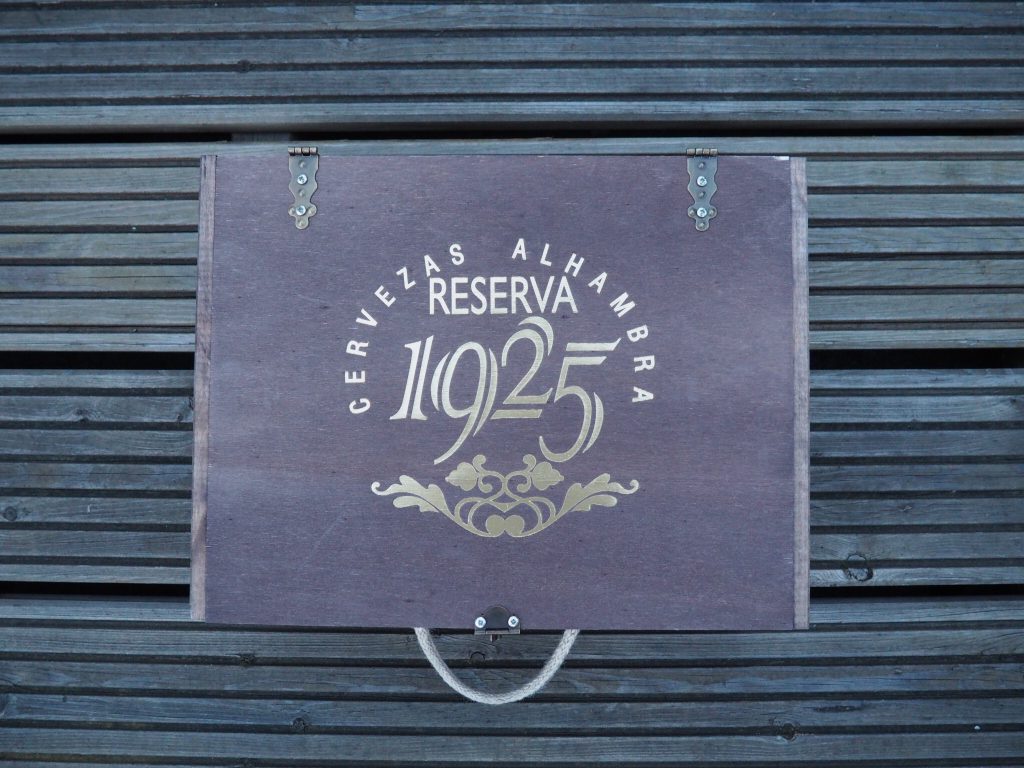 Cervezas Alhambra have popped by to give us a little bank holiday treat, to help us relax into the good weather and extended, positive social atmosphere. The treat in question was the Alhambra Reserva 1925, a beer that not only has a great title, but an impressive flavour to match.
Hand crafted Alhambra is a really thirst quenching artisanal lager made with the same traditional brewing methods since it was created in 1925. The crafted lager is named after the city's iconic palace and is served in an embossed green glass bottle, adding a stamp of Spanish heritage.
Everything about the Alhambra Reserva 1925, echoes the past craftsmanship of their beers, from new bottle shapes resembling those first sold by the company, to very fact these bottles are made from rare green glass.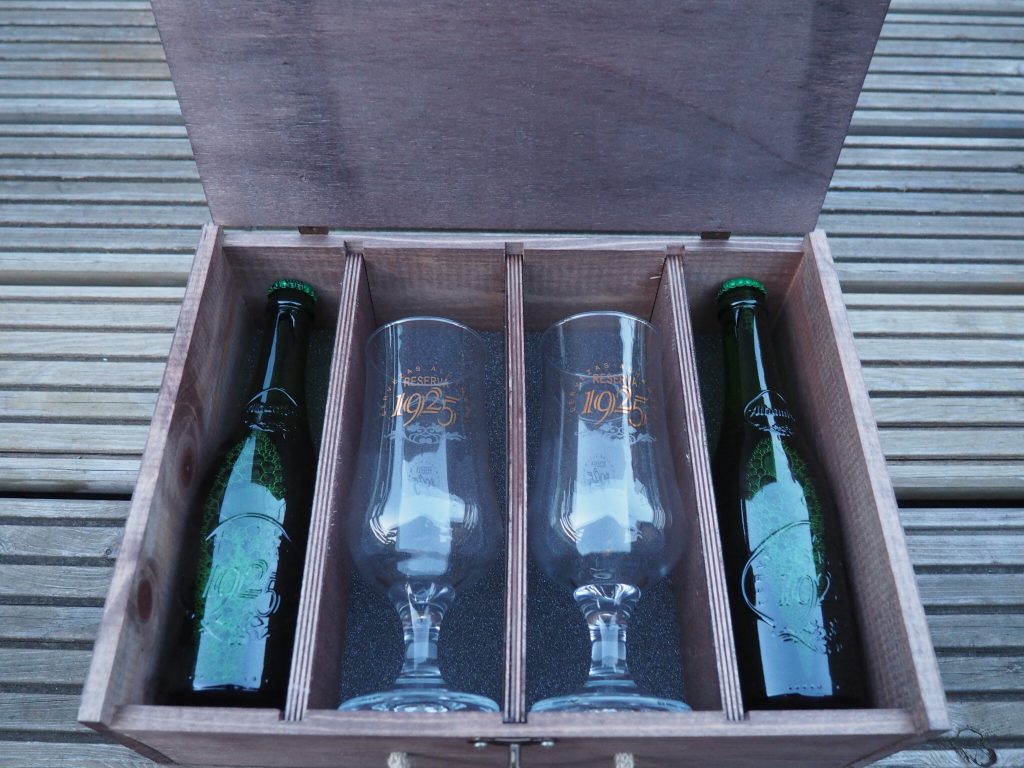 Colour is key in every good beer and the better the colour of the beer, the more likely you'll be welcoming another glass (or two). Despite the emergence of modern brewing methods, Alhambra Reserva 1925 maintains its hand-crafted artisanal heritage and carefully handpick Saaz hops for both bitterness and aroma, and manually add at the precise time, to create a balanced flavour, before crystal clear spring water is added. The Alhambra Reserva 1925 pours with a good fluffy head on it, with its golden amber colour tone to follow. This beautiful colour indicates an intense flavour is due to land on your palette with no early warning (but you'll be so glad it didn't!).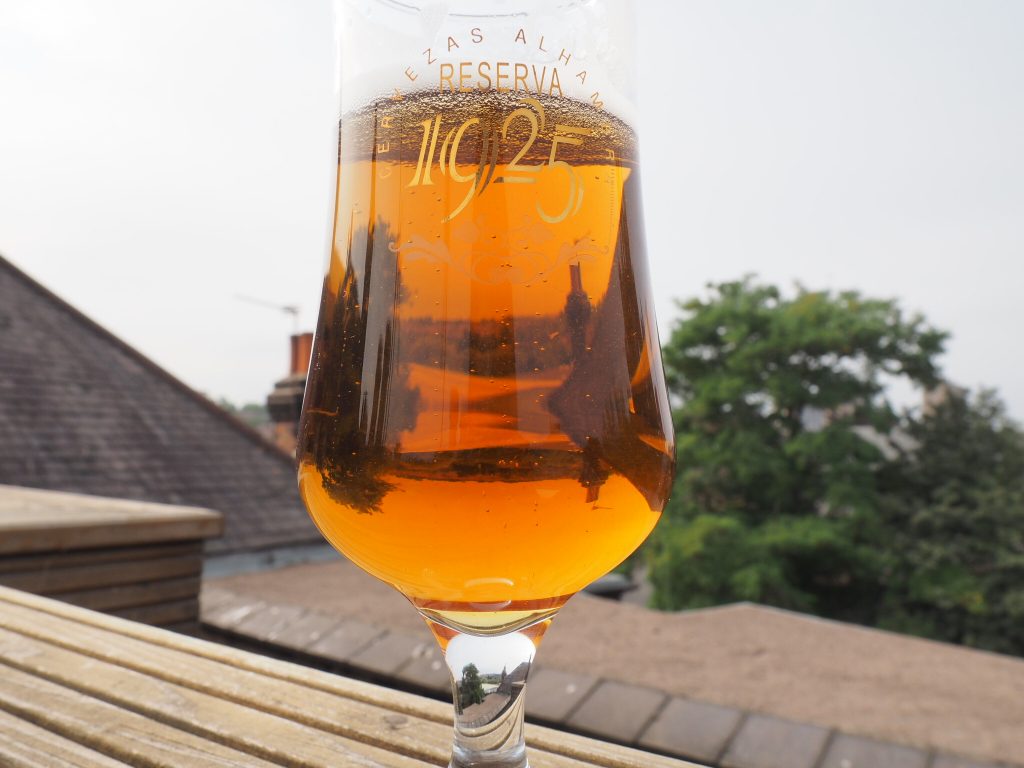 On the nose you can really smell the toasted aromas, to match the constant well-rounded taste, its divine amber colour hints to you. A combination of bitter & Sweet flavours are to follow up from the aromas of the Alhambra Reserva 1925, due to the slow natural fermentation which occurs over a period of 35 days. This slow process produces an inviting, superior and smooth tasting lager with a distinctive caramel aroma and citrusy orange finish.  From my point of view, the caramel finish is very prominent in its taste, making the Alhambra Reserva 1925, an ideal beverage for the discerning beer drinker. In terms of food pairings, a bottle of Alhambra Reserva 1925  is best enjoyed with tapas and smoked barbecue meats to give taste buds a true tantalising taste.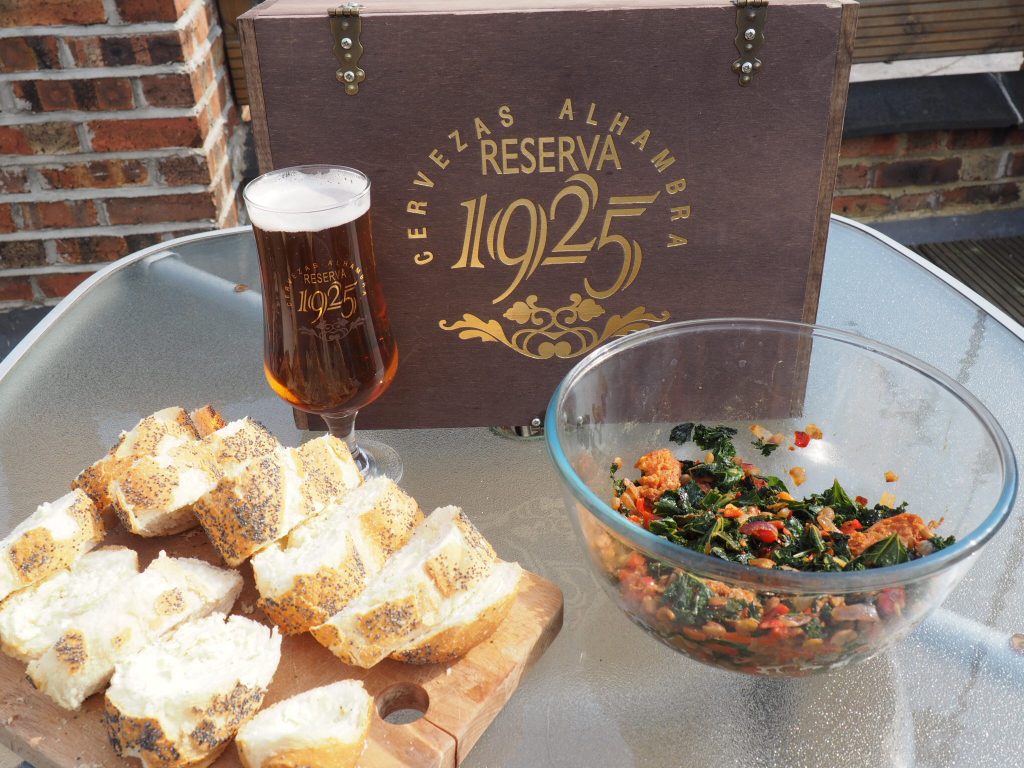 The next time the weekend calls for a long break, why not break out the Alhambra Reserva 1925 for yourself and toast to great tasting flavours with family & friends.