Its Competition time and we want you all to be in the know!
Team Maketh has teamed up with the cool kids at Oasis to give you a chance to be in to win one of their latest inventions.
The UK festival season is coming to a close once more and with that the casual rainy days that come included. Oasis have created something different looking, it's actually hilarious. Introducing the Mighty Mac, the festival rain mac with a little bit of a twist.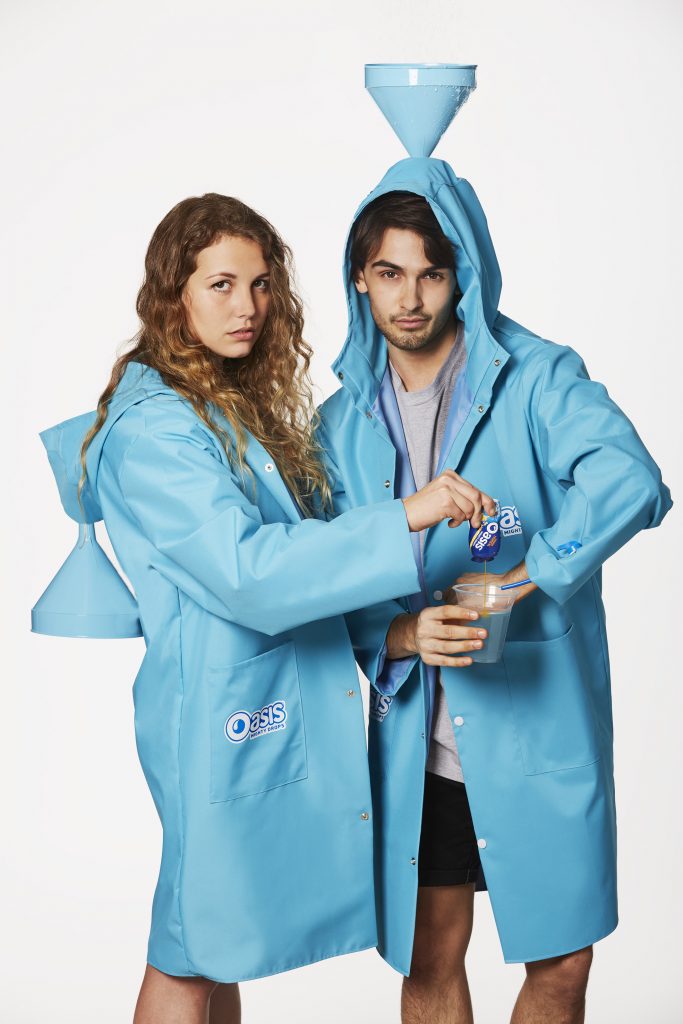 Yes the twist we mean is the reservoir funnel attached to the hood. This cool apparatus will end your thirst troubles during the peaks of your festival experience, capturing rainwater into a built tube system to channel water down the sleeve.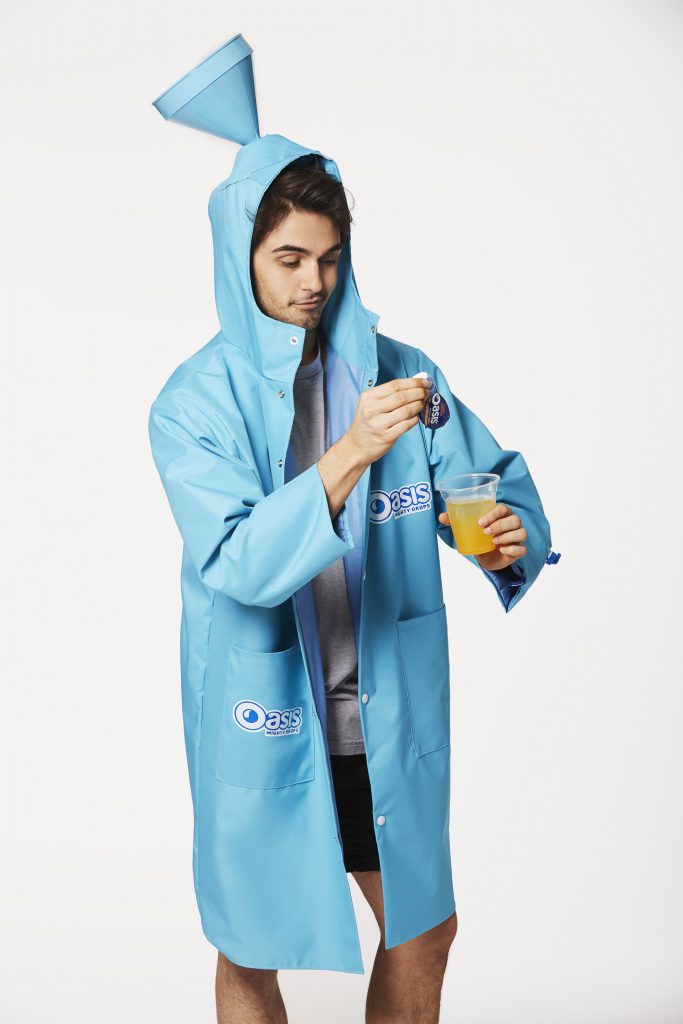 The Oasis brand manager Zara Gugen said: "Let's face it, the Mighty Mac is not going to do your festival fashion cred much good, but it'll keep you dry on the outside and hydrated on the inside.   And this is without sacrificing a second of the action or losing your friends for the rest of the festival. Given the colour, your friends aren't likely to lose you either."
Imagine turning up to the festival in something so unique, that the whole festival venue never forget you or lose you in the crowd (not to mention remaining drier than the rest too). All of those laugh out loud moments can be yours through your very own Mighty Mac, simply by entering our competition. Along with the Mighty Mac, the winner will also get themselves some Oasis Mighty Drops to make their mighty mac, reservoir funnelled, water goodness even sweeter.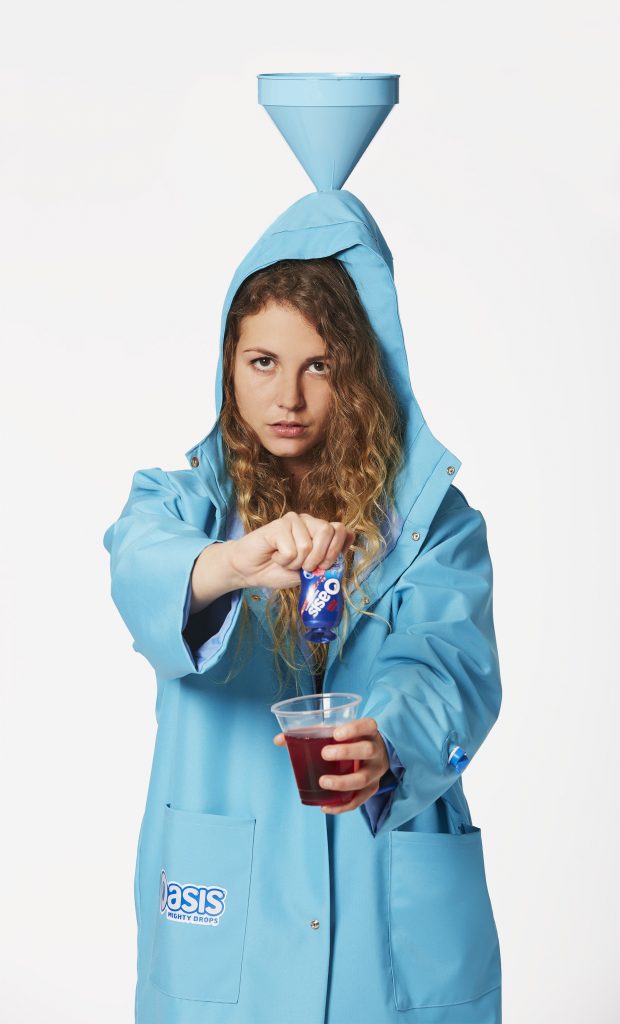 To be in a chance to win all you need to do is share this post via Twitter and Facebook OR retweet/share our post on our channels.
The winner of the Mighty Mac will be contacted by their respective social channels, with further information on how to claim their prize!
Good luck and may the might be with you!