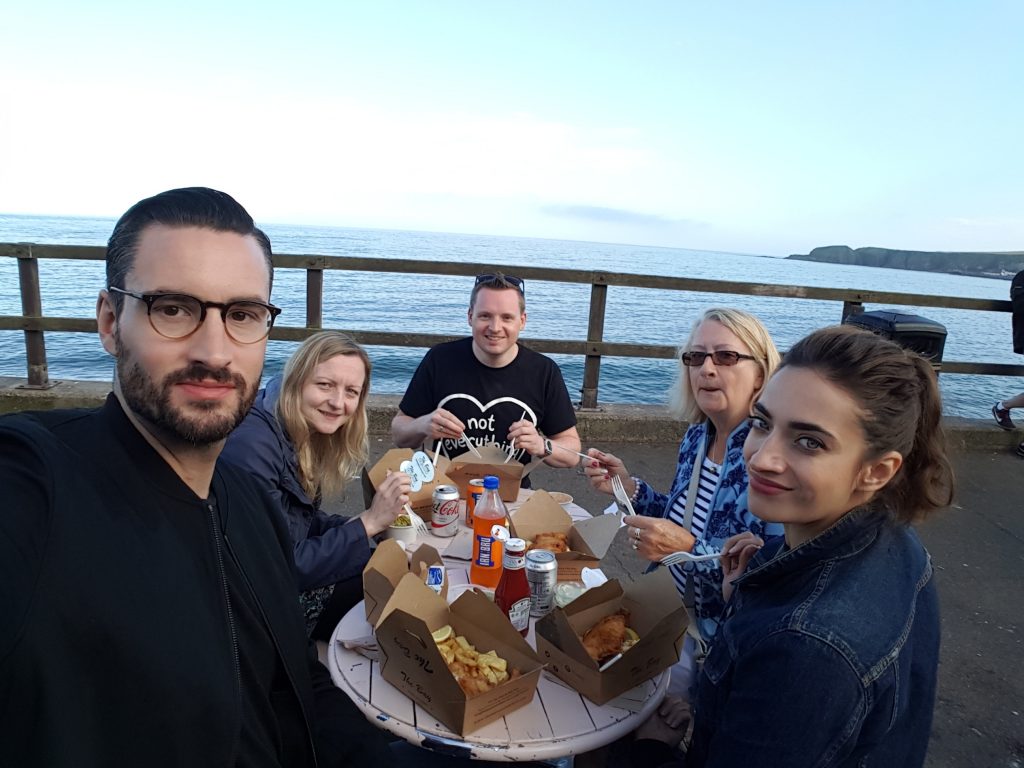 I honestly think I am addicted to chips.  I could eat them everyday!  Warm, tasty, filling and a great side dish to a lot of meals they are just brilliant.  So when I was back in Aberdeen for a long weekend, I heard that one of the UK's best Fish and Chips restaurants was near us in Stonehaven, and I had to make a visit.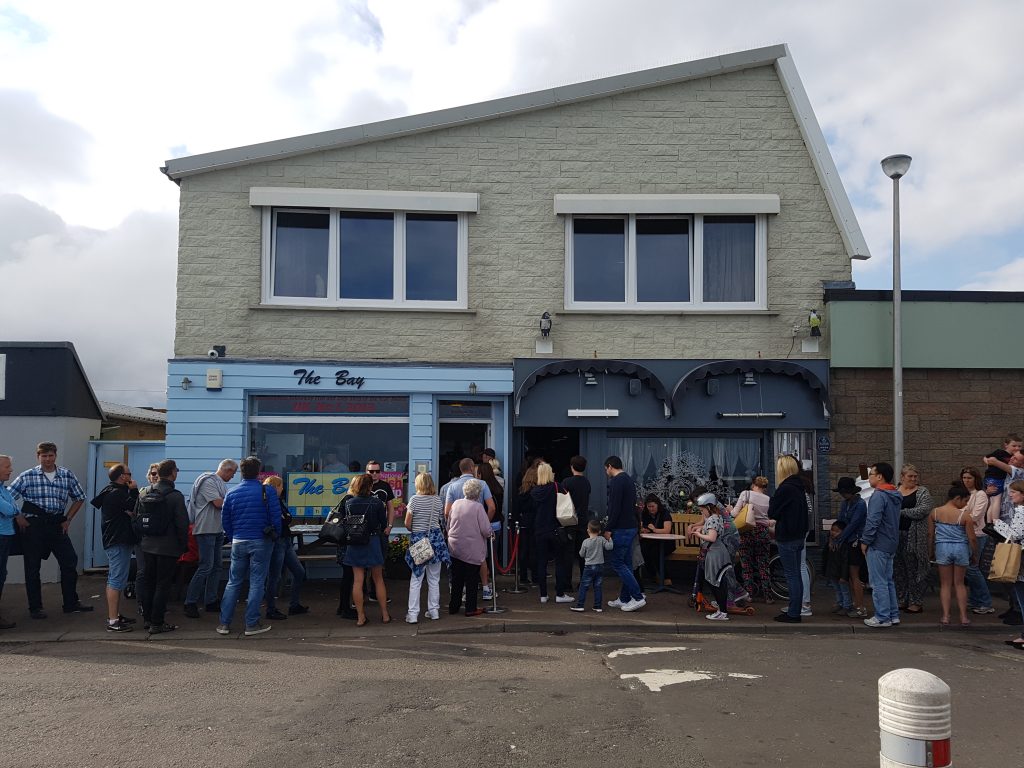 The Bay was easy to find. It overlooks Stonehaven's beach, and always has a queue out the door.  People come from all over the North East of Scotland just to have the fried food from here, and I can understand why.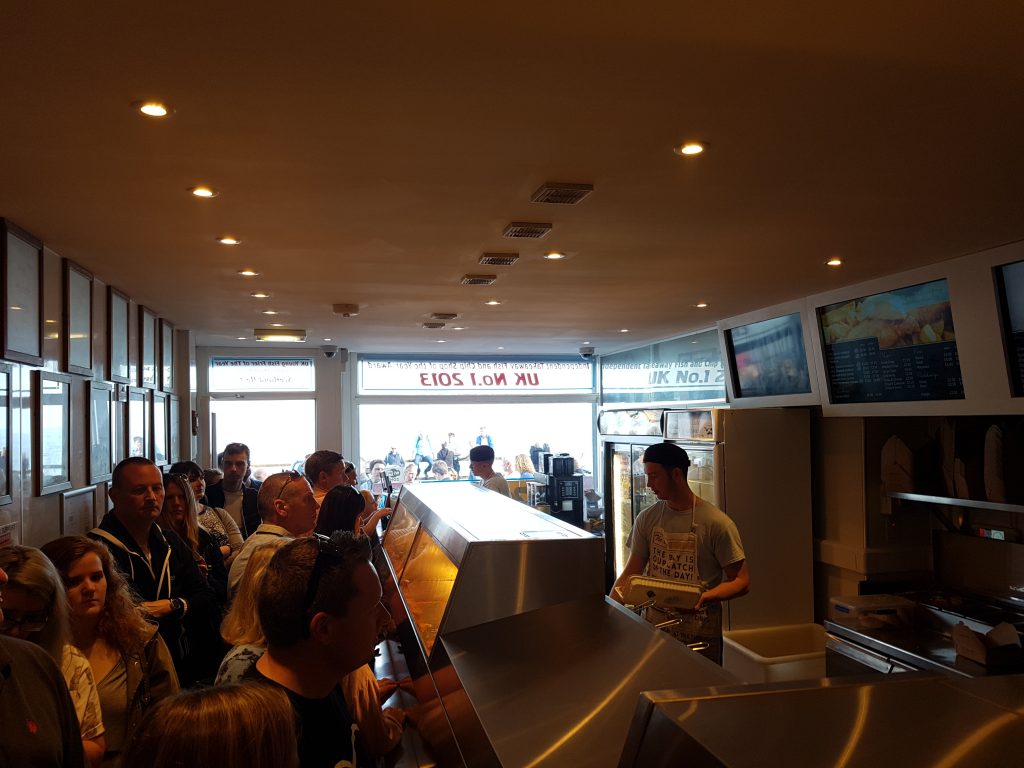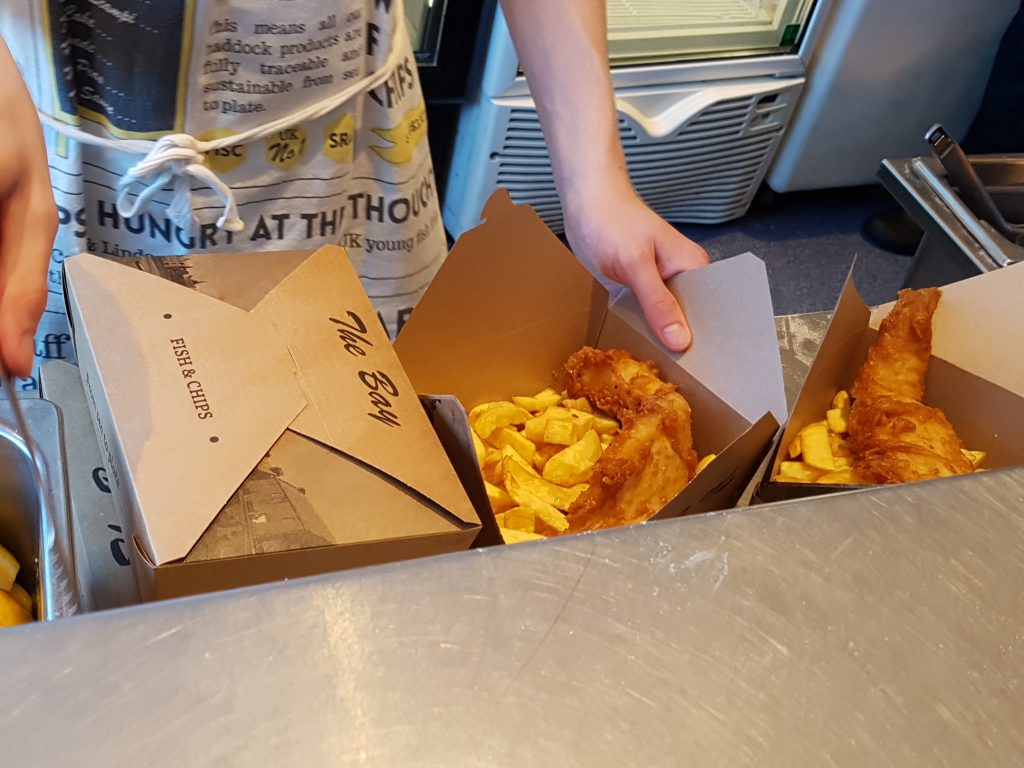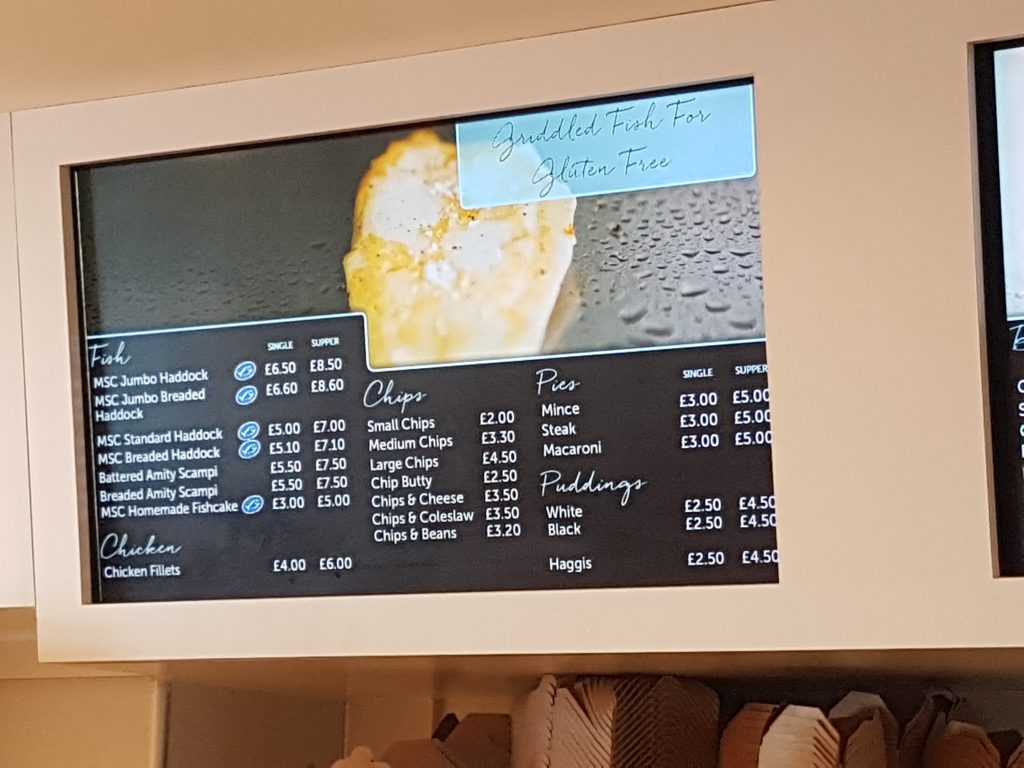 The batter is crisp but very light. The chips are chunky and as proper chip shop chips should be.  The tartar sauce is creamy and delicous, so make sure and get one or two tubs.   If you can, grab your meal and then one of the limited outdoor seats that overlook the beach.  Topped off with an Irn Bru and this is one of the best traditional British meals  you can have.