Brace yourselves, the winter draws near! But whilst we're still having those classic bipolar moments of sunshine, then wind, then more sunshine, allow us to take you through our autumn coat picks to defend against the elements:
The Camel Epson Coat
This is an immediate yes or us, given its immense level of popularity last season. With a camel Epson, you get the perfect balance of outerwear, perfect for formal or casual attire. This wool camel Epson comes from the Hammond & Co range by Patrick Grant and we love the fact it comes with a nice dash of cashmere too.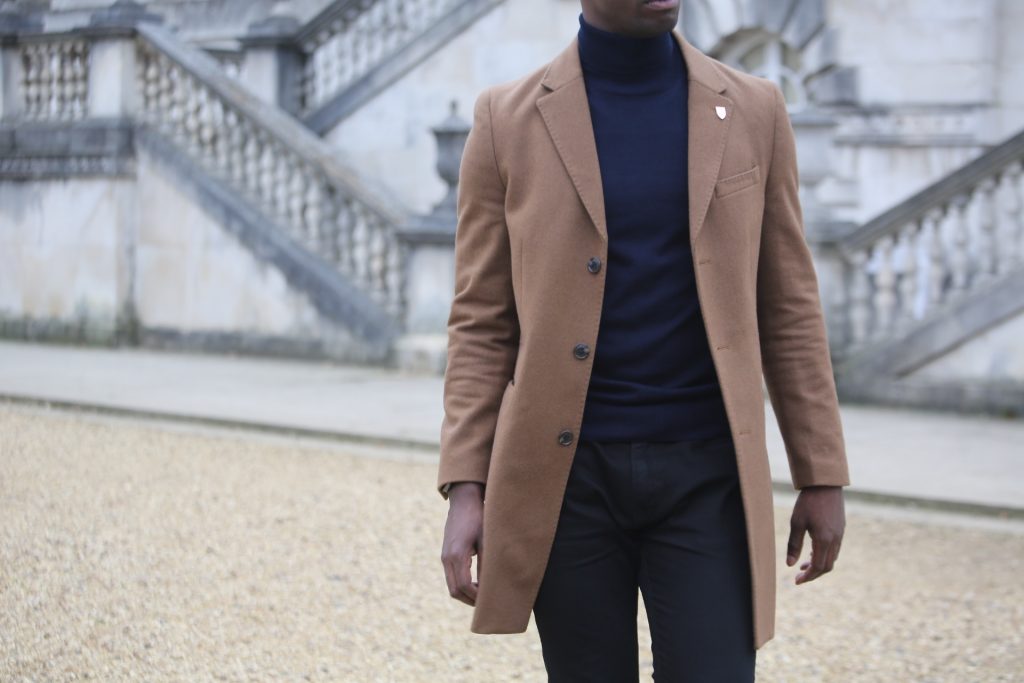 The Textured  Revere Collar Coat
In this divine season texture is fundamental in your dresscode, whether it's the trousers, jumper or coat. On this occasion the importance of texture, is all about the coat. We discovered this fantastic revere collar coat from the M&S collection with a neppy surface. Perfect with a roll neck & jeans. Or smart trousers for a more formal look.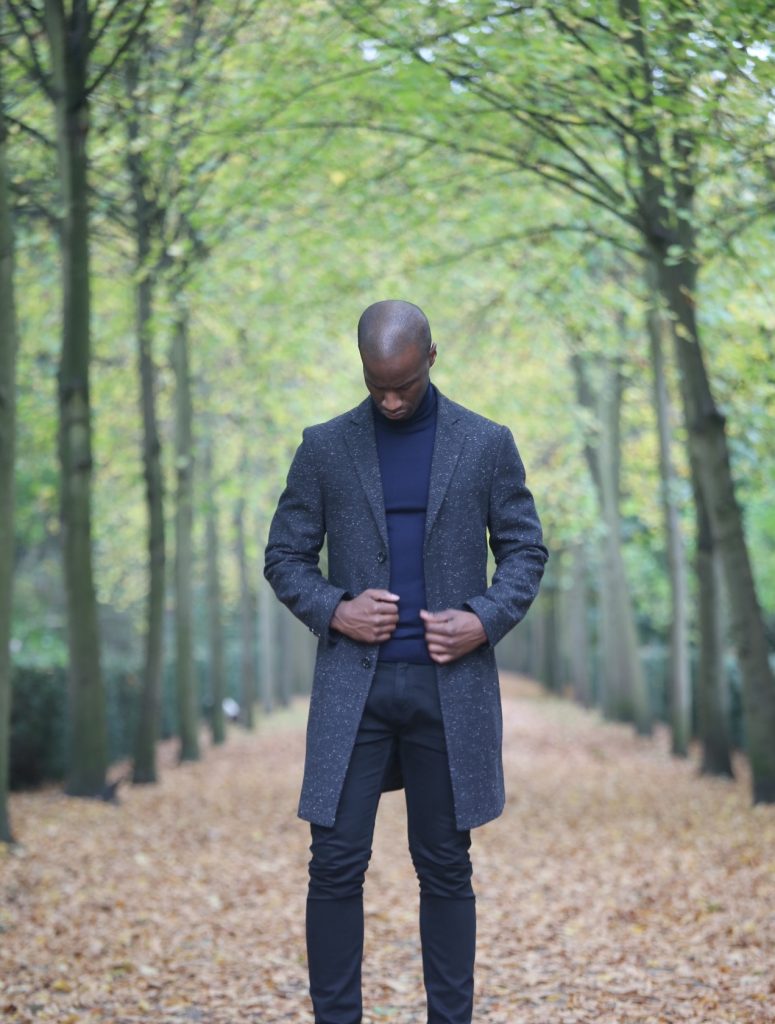 The Bomber Jacket
The reality is the good English weather is going to make us sweat it out a bit (literally) before it hits us with the real cold blast. So before the blizzard to come does arrive, keep a dark grey bomber by your side, for a less hardcore arctic explorer look. This bomber jacket, also from the Hammond & Co collection is ideal to match with both formal and casual outfits.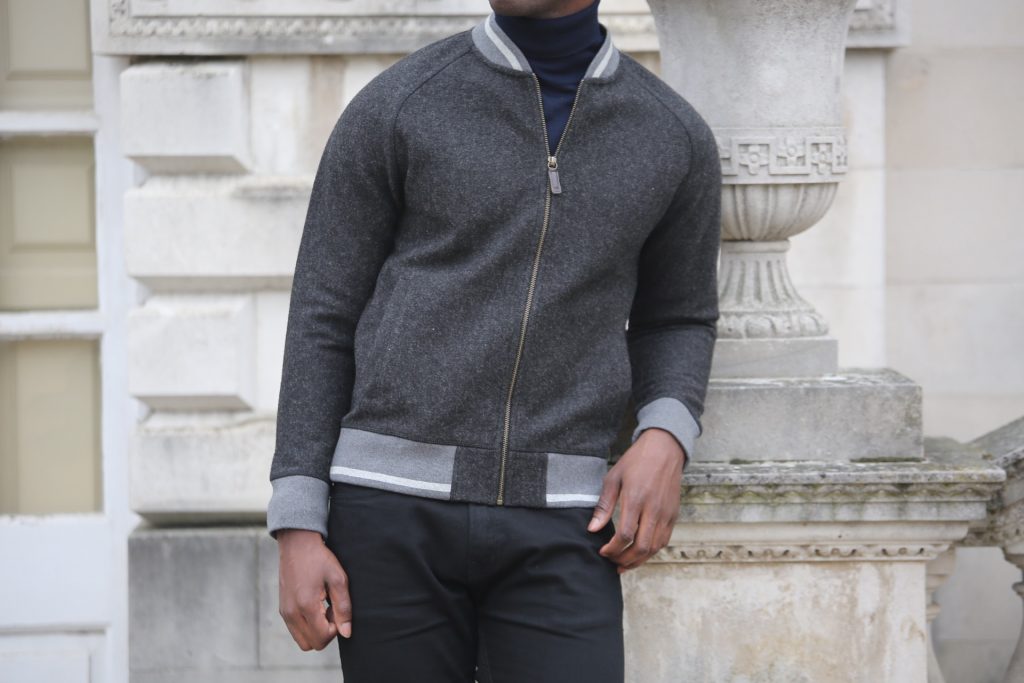 The Dogstooth Change Coat
There is no entry really needed when it comes to anything from Chester Barrie, as anything they bring to the menswear battalion, simply speaks for itself. Chester Barrie bring to us their change coat, made from 100% wool with a striking dogstooth design. When the colder weeks do creep up on us, this is perfect for layering with knitwear, keeping you warm with pure style.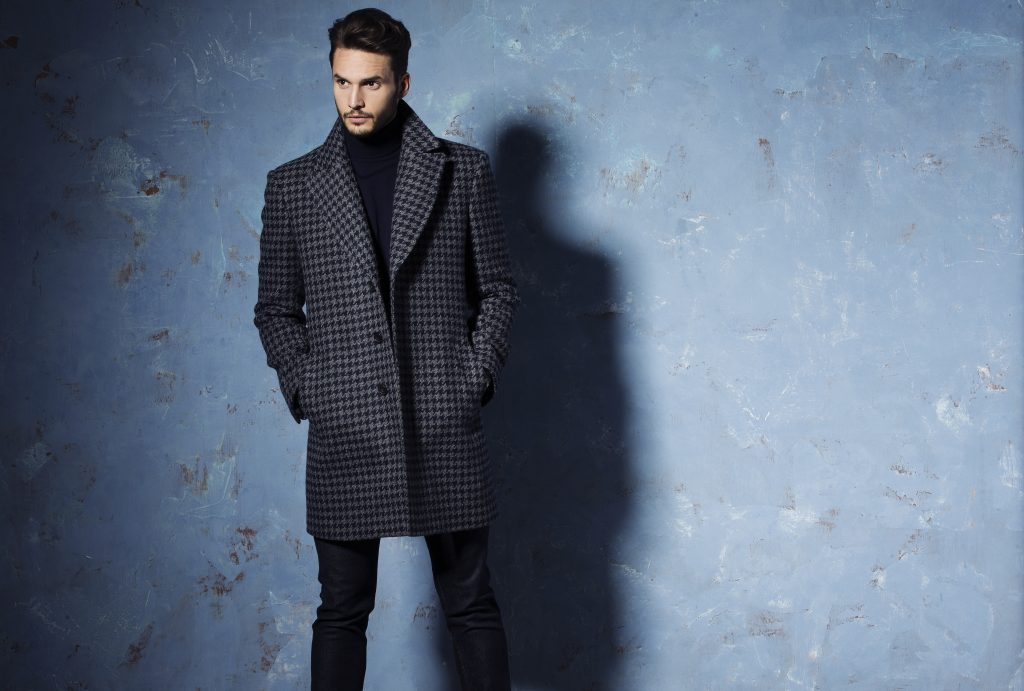 So there to you have it, our favourite coats for the very autumnal season ahead, guaranteed to bond fit in well with your wardrobe.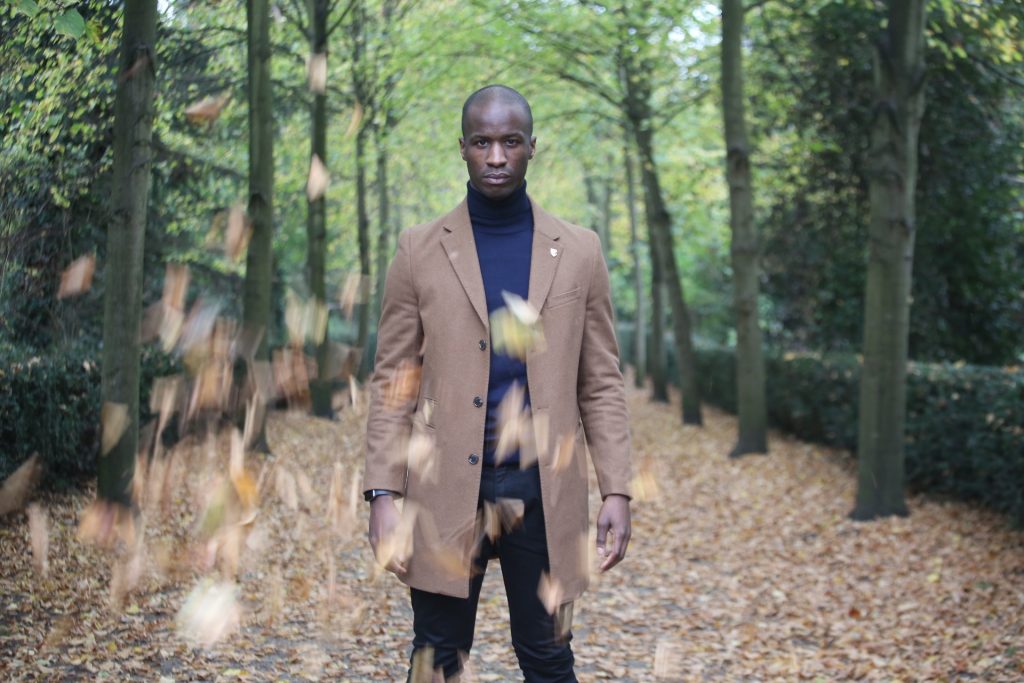 Photographer: Toni Tran