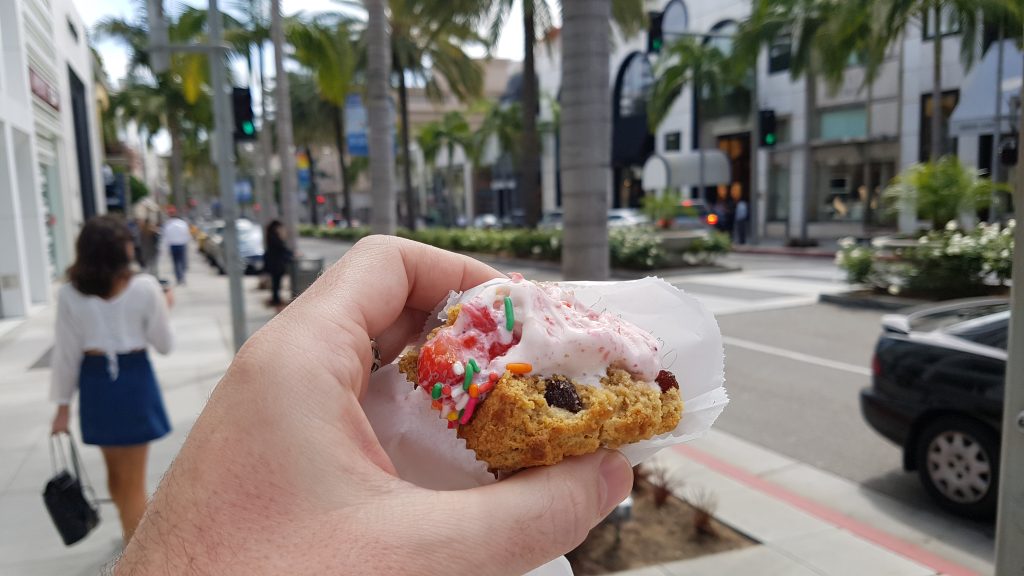 There is so much good ice cream in LA. Actually there is just a lot of good food in LA, so whilst walking around Beverley Hills I stumbled across the Ice Cream Lab.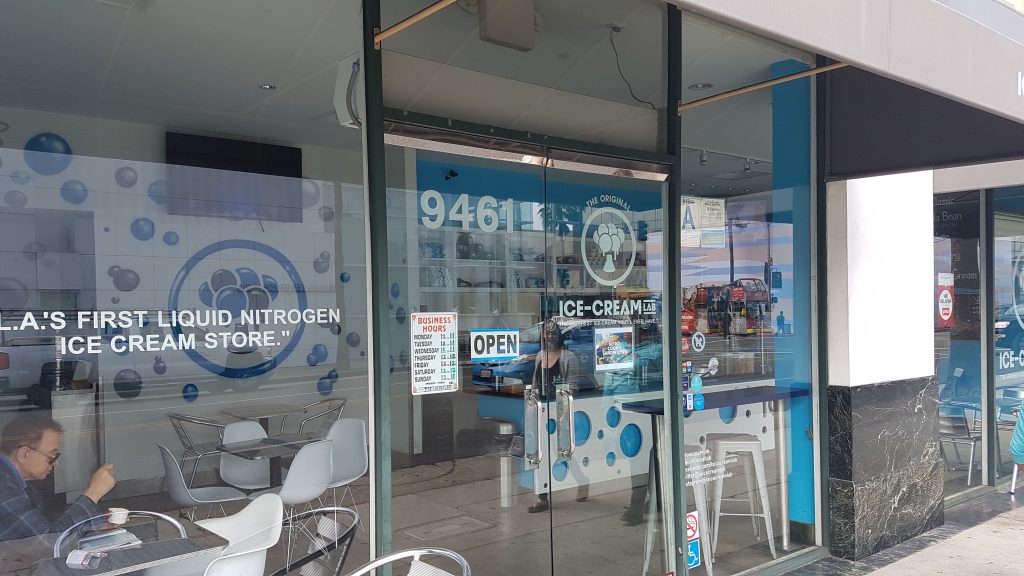 These guys specialise in Nitrogen ice cream. Yes you heard right, its liquid nitrogen which is used to instantly freeze different natural ingredients into ice cream to freeze it at a very low temperature.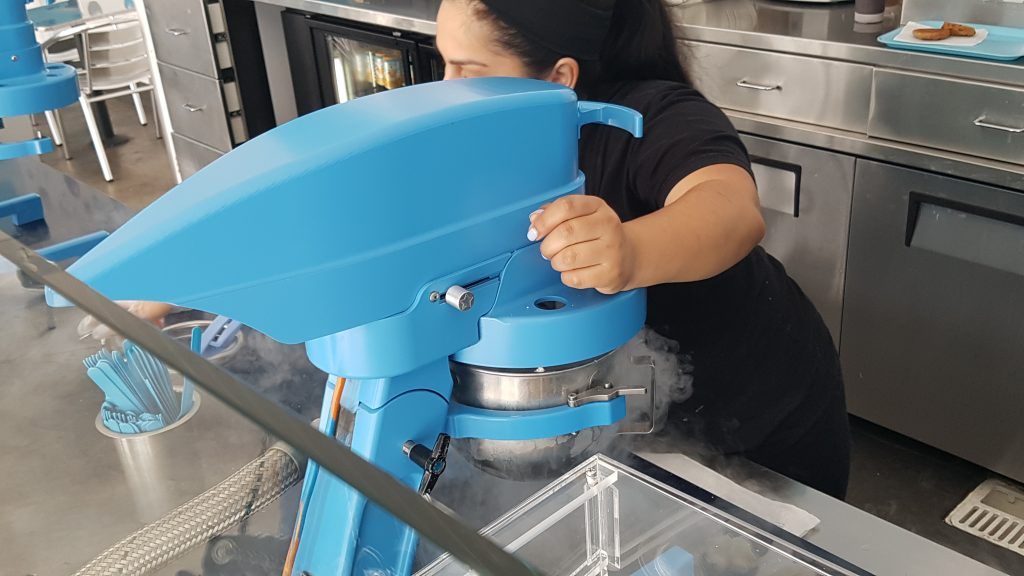 It makes for a fresher ice cream that is oozing in natural flavours.  I opted for a strawberry ice cream sandwich with a oatmeal and raisin cookie.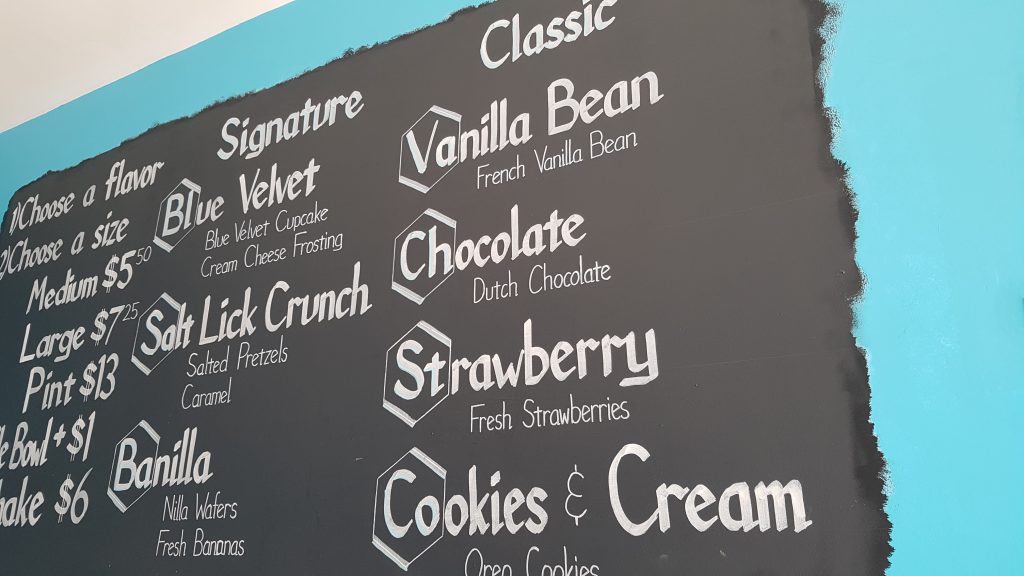 I mean the cookie itself was lovely. Freshly baked, still warm and the perfect cookie dough consistency.  Then sandwiched in-between was the best strawberry ice cream with real strawberry pieces.  It was so creamy and tasty I could've had two!  So if you are in need of an ice cream fix whilst in Beverly Hills, LA you know where to go now.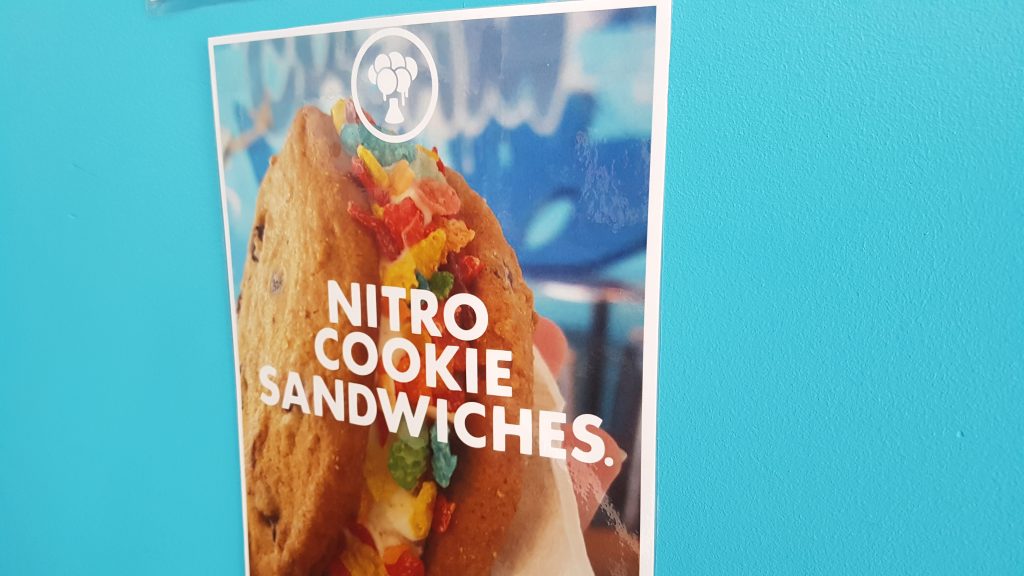 Ice Cream Lab – Final Delivery HD 720p from LAIceCreamLab on Vimeo.